4 Step Checklist to Follow for Java Developer Recruitment [Remotely]
Aayush Gupta
April 19, 2022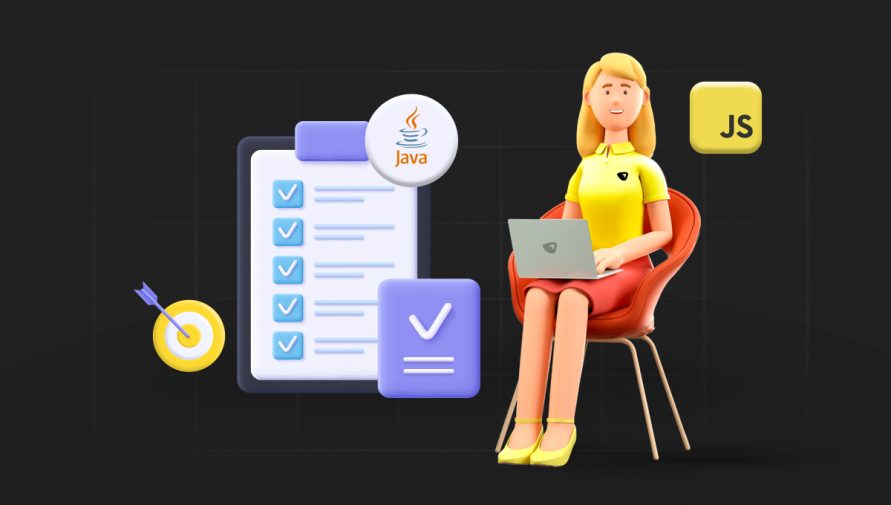 When you're on the lookout for a good employee, it can seem like a never-ending search as there is a lot of demand for highly-skilled employees, especially when it's about java developer recruitment.
Java developers are among the 2nd highest in-demand professionals in 2022. The robust, agile, and secure programming language of java makes it the top choice for businesses.
While hiring java developers, you need to make sure that you hire someone who is technically sound, great with communication, and knows what they're doing.
But, where will you find such candidates? The demand for these types of niche skills is extremely high but there aren't enough candidates to meet the demand. Especially when you are restricting your search to a specific city or even a country, you'll notice that you'll have to choose from a very limited pool of candidates.
You'll have to do all the hard work to establish a competitive edge so that candidates prefer your company rather than your competitors.
This is when remote hiring comes into the picture and can do wonders in expanding your team. Hiring java developers in a remote setting makes it feasible for you to reach out to candidates with top-notch skills beyond geographical boundaries. Java developer recruitment has become phenomenally simpler with remote hiring coming into the picture.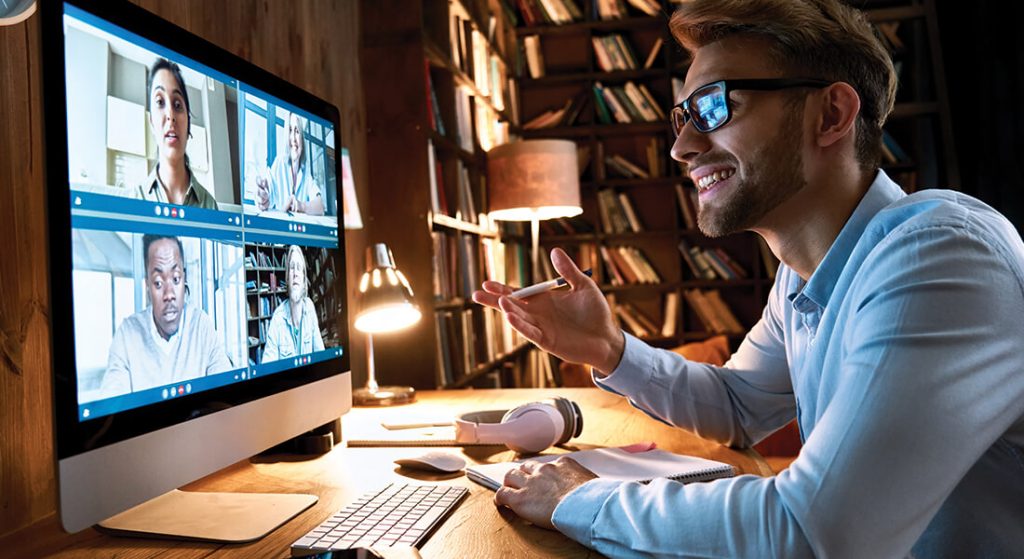 Remote hiring helps expand your search for the right skill sets at minimal costs. It helps get access to diverse skill sets beyond traditional talent pipelines. You get a wider pool of eligible candidates and are able to hire the top match from it.
Additionally, remote hiring for tech skills like java development makes it easier for businesses to accommodate employee demand variability and manage staffing challenges while getting dedicated people to handle the company's IT solutions.
Furthermore, sourcing has now become more efficient with remote hiring. Many hiring marketplaces and recruitment agencies are now screening talents and shortlisting the top 1%-5% of candidates, making it easier for hiring managers to hire. Hiring from pre-screened and vetted talents enhance the quality of recruitment and enable attain enhanced staffing solution.
In a nutshell, remote hiring brings flexibility in approach and broadens the scope of finding the top talents. With regard to java developer recruitment, remote hiring has the best scope of sourcing the top candidates.
Uplers have the top 3.5% java developer talent pool in India, rigorously vetted through multiple assessments and skill evaluations. You can associate with us if you are unable to find the top java developers matching your requirement.
In this blog, we have created a checklist that will help you to make a mindful decision when hiring java developers whether vetted or not.
But before we move on to the checklist, let us first understand a few basics about Java.
What Is Java?
Java is a versatile programming language that is used in a wide variety of applications and has been around for over two decades. It is one of the most popular programming languages in the world and is perfect for building robust, high-performance applications.
It's used in everything from mobile apps to large-scale enterprise systems.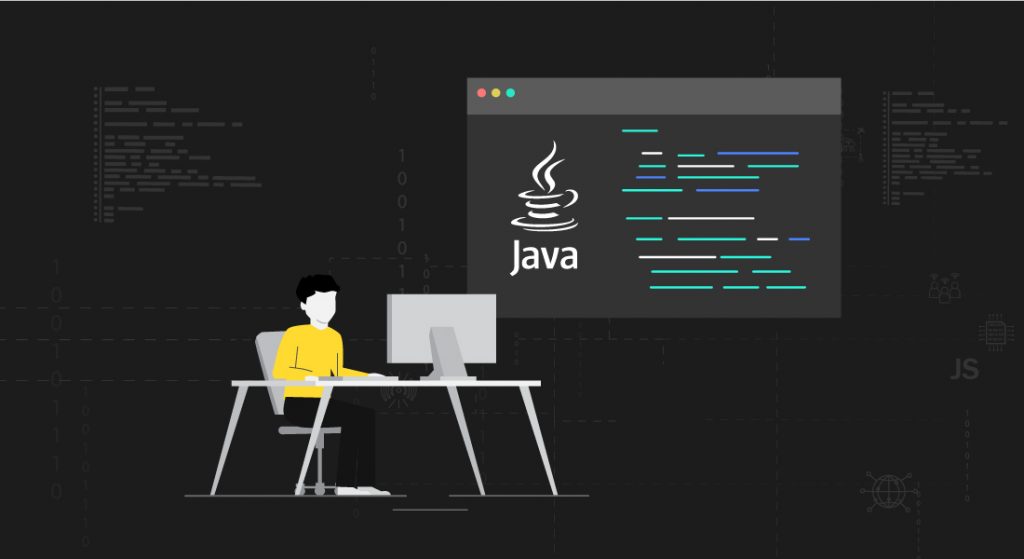 Programmers with skills in java are in high demand, and businesses are increasingly looking for java developers to hire in order to get access to the best talents from all around the world.
Java is a powerful programming language that can be used for a variety of purposes and can be utilized for building secure and scalable IT solutions for businesses.
Due to its widespread popularity, businesses are always searching for qualified java developers. Hiring java developers remotely can be a great way to find qualified candidates without having to pay a premium. It also widen up the pool of candidates available in the market.
There are many great benefits of Java developer recruitment. By having your own talent for java development needs, you can save on costs while still getting high-quality work. You can better coordinate with java developers hired within your team and get high-end custom IT solutions as compared to outsourcing work on a project-to-project basis.
When looking for a java developer in a remote setting, it's important to evaluate and assess their skills and experience efficiently.
You need a concrete sourcing plan when hiring remote developers with java skill sets.
Make sure they have experience in the type of project you need them for. You should also be sure that they have the right tools and resources to do the job properly.
Overall, hiring a Java developer remotely is a great way to get high-quality work at a fraction of the cost. By considering the skills and experience of your candidates, you can be sure to find the perfect developer for your needs.
How Does Sourcing Java Developers Remotely Work?
Hiring a java developer remotely is a great option for companies that are looking to blur the geographical boundaries and hire amazing talent.
Additionally, by hiring a remote developer, companies can access a global talent pool of qualified java developers.
One of the best ways to source remote programmers with java skill sets is by associating with a java developer recruitment agency. You can explain your requirements and provide them with a job description of the candidate that you're looking for. The rest of the drill of finding the best java developers can be handled by them itself. You would just require to pick the top talent who fits your requirement, interview them, and onboard.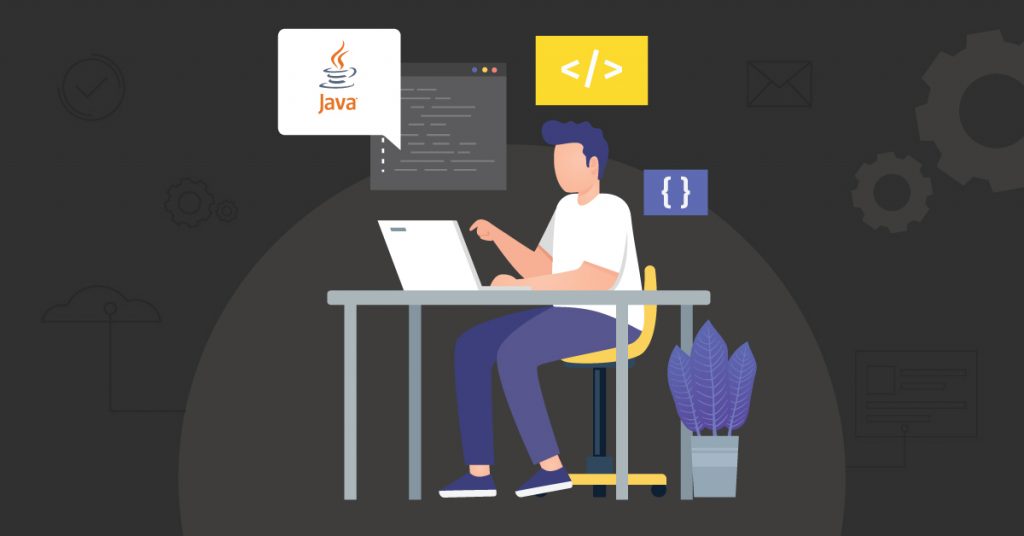 Partnering with Uplers can minimize your java developer sourcing challenges. We have a pool of vetted talents with top-notch java development skills. We also help with the onboarding of the remote candidate while providing IT and HR support.
The 4 Step Checklist for Hiring a Java Developer Remotely
Remote hiring has become one of the most common recruiting practices since the pandemic.
Another major reason for shifting to remote hiring is because of the shortage of qualified talents in the West.
The skill gap continues to grow, and there aren't enough locals qualified enough or willing in most cases-to fill those vacant roles with their expertise.
This preference seems odd when you consider other countries which have abundant labor. Then why not simply source talent from these countries?
What Makes India So Special?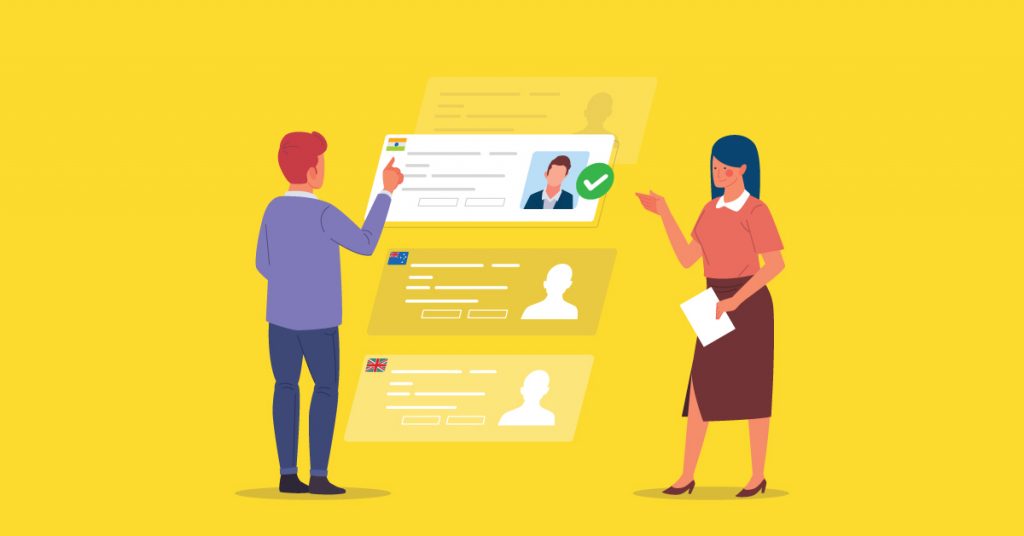 Indians are natural problem solvers and innovators. They come up with solutions to problems that other people don't even know exist!
Plus, their culture values teamwork over self- isolation so you can always find an Indian partner willing (and eager)to help out in any situation – no matter how difficult it may seem at first glance.
The country has a huge skilled population. You can find the right java developers matching your requirement here.
When it comes to English-speaking countries, India is right up there at number two.
With over 1 billion people able and fluent in both written communication as well oral discussions about their work or family life – they have what it takes!
Now that you know why India is one of the most highly preferred hubs for recruiting remote workers, let us move on to the checklist that will help you to hire a remote Java Developer.
1. Define the Requirements for the Position
When opting for remote java developer recruitment, it is important to define the specific skills and experience that are required for the position.
A good job description will help you find the best Java developer for the job. It should include a list of skills and experience that are required for the position, as well as information about the company and the team.
It's important to know what you need before you start looking for a Java developer. Do you need someone who can build desktop applications, or do you need a developer who can work on mobile apps? Your java developer recruitment JD should define every aspect of your requirement precisely.
What kind of experience is required? You should have a clear idea of what you're looking for before you start interviewing candidates.
This will help to ensure that you are targeting the right candidates and will help to reduce the number of candidates who are not a good fit for the role.
A good job description will help you find and shortlist the most matched profiles with adequate experience and knowledge of java development.
It's also important to define your budget before you start looking for a Java developer. How much are you willing to spend? You don't want to waste time interviewing candidates who are out of your price range.
2. Get In Touch With a Recruitment Agency
There are a number of ways to find qualified Java developers remotely. One option is to use an online job board or java developer recruitment agency that specializes in sourcing remote talent.
These agencies will understand your requirements and help you find the best candidate who suits all your needs. They will conduct all the screening after reviewing tons of applications and conducting their background check.
At Uplers, we make sure that the candidates go through various aptitude evaluation tests and language tests which helps us further determine their eligibility.
Once they pass the technical assessment round, as a part of our last step they will be interviewed by one of our experts to qualify among the top 3.5% talent pool of India.
3. Prepare a Questionnaire for the Final Interview
It is you who will be making the final call. To ensure that you hire the right candidate, you will need to prepare a list of questions that will help you to know the candidate in a better way.
Make sure that these questions are framed in a way that you get to know the candidate's proficiency with Java, their overall attitude, and their communication skills.
A screening questionnaire can help you weed out candidates who aren't a good fit for the job. It should include questions about experience, skills, and availability.
Some of the questions could be:
What is your experience with Java software development?
What are the most important skills for a Java developer?
What is your availability for work?
Will you need any training while working remotely?
4. Conduct In-Depth Interviews
In order to assess whether a candidate is a good fit for the role, it is important to conduct in-depth interviews.
This will give you the opportunity to ask questions about their skills and experience, as well as their motivation for wanting to work remotely.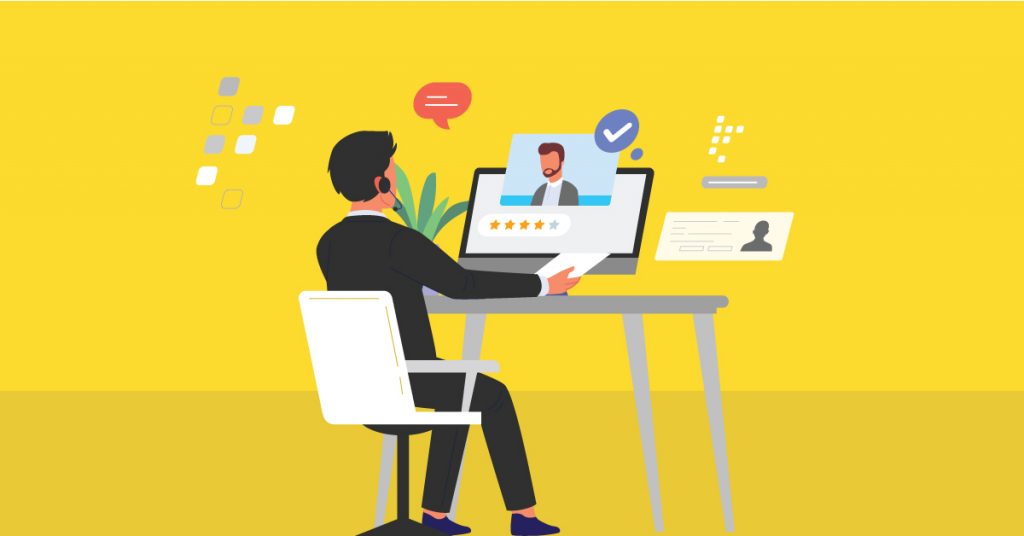 After we have shortlisted a few candidates that we feel seem fit for your company's requirements, it will be your turn to interview them.
You can conduct the final interview and decide which candidate is the best fit for the roles and responsibilities that you have in mind.
Join Hands With Uplers and Together Let Us Get the Right Java Developer Onboard!
If you're having trouble finding the right candidate, we're here to help you. At Uplers, we have access to a database of the top 3.5% of talent in India. These qualified candidates can be the perfect fit for your organization's goals.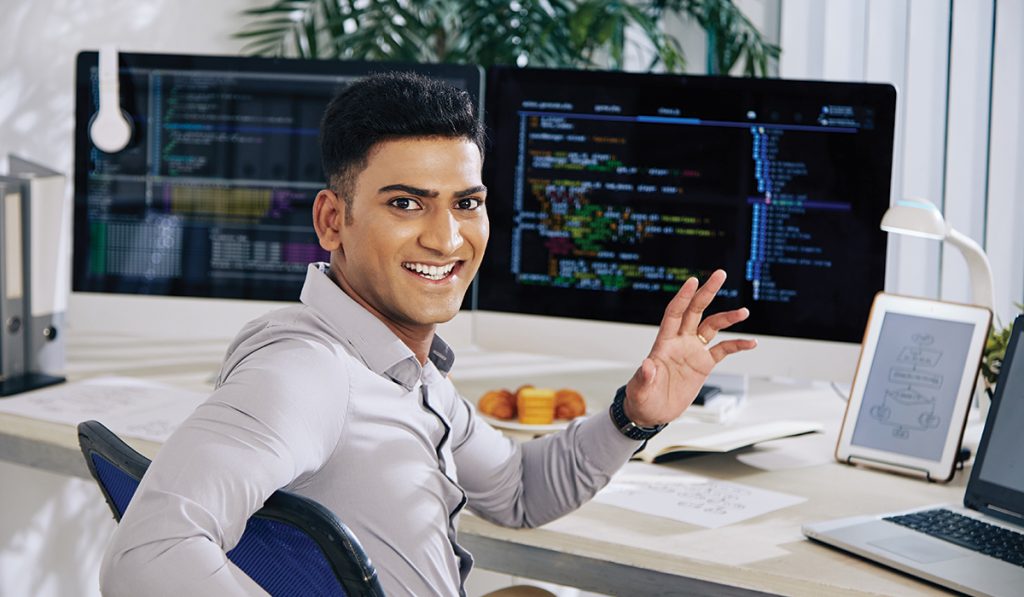 The process of hiring a Java developer can seem daunting, but by following these steps, you can ensure that you find the right candidate for the job. By partnering with Uplers to hire skilled talent for your Java development needs, you can save on costs and access a global talent pool of qualified professionals.
Being one of the most eligible java recruitment agencies, Uplers is flooded with candidates that excel at what they do. If you're having a hard time finding a java developer who can work under your budget and has the right skills to match your organization, partner with us and we will matchmake the best candidate from our pool of talent so that you don't have to do the hard work!