Thinking of Hiring Offshore Talent for Your Agency? Discover What Salaries You Should Pay Them in 2024
Raunak Jain
October 18, 2023

6

Minute Read
2024 is just around the corner, and advertising, digital, web, design, and other agencies across regions are already on the table discussing and deciding what potentially their next hiring strategy should be. One consistent strategy that remained unchanged throughout 2023 was understanding the salary market trends for different roles; especially when you're looking to hire certain roles from offshore locations. 
In the last four years, India has emerged as the top choice for global agencies to offshore remote roles. The country has a wealth of talents who are remote ready, have strong cross-cultural communication skills, and expert-level technical skills. Knowing how much you should be paying for that 'right fit' Indian talent, the person you'd consider the 'top player' in your organization – is a crucial data point in this context.
When you're hiring certain roles for your team from offshore regions, finding the top '('the right fit') remote talent becomes your ultimate mission. It's about creating that perfect alignment between your organization's needs and the talent's skills, adaptability, learning capabilities, growth potential, and how they can supercharge your operations.
But before we dive into the details of how to attract these high achievers and determine the right salary for your agency's talents, let's take a step back and see what hiring market trends of 2024 will be all about. 
This trend report will help agile agencies who are in the market to hire for digital marketers and web roles to know the direction their industry is heading.
In 2023, only 65 out of every 100 jobs were filled, and, as per Korn Ferry report the world will face a human talent shortage of 85 million by 2030 and in contrast India will have a talent surplus of 245 million human talents.
In 2022, the United States experienced an economic downturn, a sluggish hiring process, and a wave of layoffs, leading to a restrictive outlook on their working capital. Similarly, in 2023, the European Union (EU) faced challenges, resulting in mass layoffs of over 200,000 employees across various industries and 50,000 layoffs in the digital sector. These circumstances underline the need for strategic and flexible hiring approaches for ambitious marketing agencies looking to scale up.
Local talents in markets like US, UK, AUS, NZ, SA, Canada, and others are 14% more expensive than remote talents, prompting global agencies to look beyond borders for their hiring needs. 

58% of global agencies are hiring remote talents from offshore locations like India, in an attempt to leverage skilled talents, cut costs, and improve scalability. 
To access a wider talent pool, and hire a skilled talent within a limited budget, and also improve the scalability, many agile marketing, and branding agencies have now decided to explore the global remote hiring landscape strategically. Let's delve into the critical factors, such as determining which roles to offshore to India and how much to pay them (role-wise). 
What other agencies learned in 2022-23 from their hiring experience and measures they would take in 2024? 
When several global agencies have been hiring local talents aggressively since 2021, post the economic downturn, they're now more mindful. 

They still want their businesses up and running, but what they are looking for (to put in a box); is 'skilled talents that can reduce their costs without compromising on quality'. 

Many agencies are increasingly turning to hiring from India due to the global talent shortage and the availability of a wider talent pool. This approach effectively manages a company's finances, ensures role fulfillment, and facilitates the smooth execution of projects.

The key takeaway is outsourcing certain roles where timely completion is a top priority, and talent location isn't a deal-breaker, all while gaining the needed expertise for the position.
More key takeaways on what they learned from the past: 
Instead of hiring only from your local region, it is time to prioritize skill-based hiring from regions where you find suitable talents within your budget. With a restrictive outlook, not only you're compromising on accessing the wider talent pool but also in

2023 AU, US and UK market

, the salary ask increased up to 20%.

Agencies who are already in the remote hiring mindset have prioritized the need to optimize their hiring process. Knowing more about the countries you're hiring from, what type of recruitment platform suits the best and what the talents are preferring from global agencies is crucial in this view. 

Data indicates that, especially for ambitious, fast-paced startups, remote hiring makes financial sense. Approximately

20% of global agencies

have now taken route to hire remotely and are working to build that cross-culture effectiveness for better retention. This decision has empowered many agencies to overcome significant hiring challenges, tapping into talent-rich regions while saving substantial costs and expanding their workforce rapidly.

Talents who align with a business' goals and values

are more satisfied with their jobs and want a long-term association. 65% of agencies are now using behavioral and cultural assessment tools in their hiring process to find culture-fit talents.
As a digital marketing agency, what role should you actually remote hire in offshore remote positions? 
33% of agencies offshored their hiring for a few operations to remote talents. But how to identify which roles you should offshore and which ones you should hire locally? 
There are a few things to keep in mind: 
Roles with a high demand-supply gap  

Niche skills which are expensive to hire locally (Android developer, iOS developer, Performance marketing specialist)

Key operations roles (Graphic designer, UI/UX designer, Business analyst)
Roles like web analytics, SEO specialist, programmatic and paid specialists, web designer, social media manager, data analyst, marketing analyst, UI/UX designer, front end developer, back end developer can be hired from offshore locations. 

Sales consultant, data mining, business analyst, business development representative, marketing development representative. 

Marketing manager, customer success representative, chat support analyst, development-based roles, campaign manager. 
What factors influence the salaries when remote hiring in India for digital and web roles  
The salary range varies as per the talent's experience, skill sets, and the job market conditions. They are easily influenced by numerous factors and decide the hiring budget of digital agencies. Hence, it is important to find out about these factors before you decide on a competitive pay to offer.
The salary ranges we share below take into account these factors so you can make an informed decision while approaching top Indian talents.
Indian Salary Trends For Popular Roles
How This Salary Guide Will Improve Your Hiring Strategy
As a hiring platform, since the last three years Uplers has helped global agencies hire 100+ talents for roles like Performance Marketer, Paid Social Analyst, Programmatic Account Manager, etc. 
We realized that while compensation played the biggest role in landing the best candidates, the global agencies had little to no idea about what a top talent is, how much salary to pay them, and the factors that contribute to the payscale. This is what overwhelmed a lot of agencies when they offshored their hiring requirements, as they failed to understand how the Indian job market works.
This motivated us to use our experience, insights, and knowledge on current market trends and curate a comprehensive salary guide. This guide not only gives you a salary range for different roles and experience, but also sheds light on what exactly is a top talent, their value addition to your organization, and the skills that make them indispensable. This also includes finding the right cultural fit for your agency who aligns with your values, goals, and builds a long and productive association.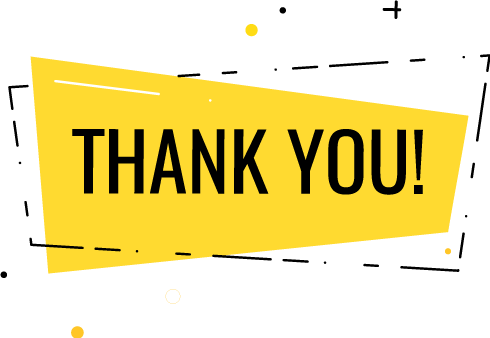 Thank you for submitting the details!
We will keep your information safe. Feel free to contact us with any questions at hello@uplers.com
Please check your email for next steps shared by Robert.