How remote jobs have changed the working landscape for Women
Niharika Sinha
October 20, 2023

6

Minute Read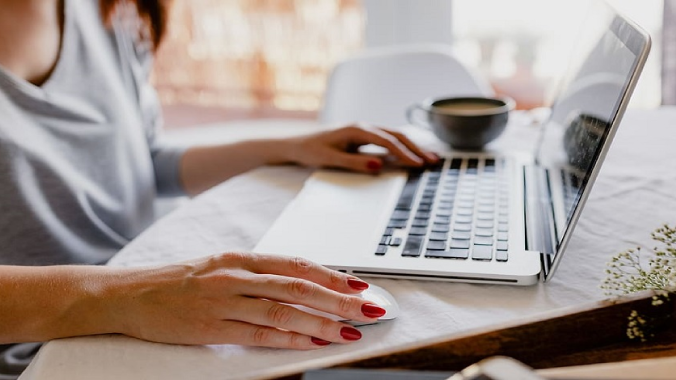 A lot has changed since the pandemic and is still changing. In 2022-23, the number of Women in the Indian IT sector has doubled to nearly 20 Lakhs making it 36% of the total workforce of 50 lakhs. This is partly due to efforts taken by organizations, increase in the number of seats in colleges across disciplines like computer, engineering and related fields, the availability of remote jobs and ability to work from home. 
A silver lining in the clouds
The pandemic posed a significant challenge to the world in terms of health. However, the lockdown and the sudden shift to online work that companies enforced as an emergency measure proved to be a blessing in disguise as people could now balance work and family responsibilities by working from home. While remote work allows both men and women to be more effective, women specially welcomed this change with open arms. Time saved in commute and flexibility is what attracted women. But it's not just about the time saved.
A recent study conducted by Uplers to understand the preferences of Indian tech and digital talents revealed that for women, learning and development opportunities, work-life balance and career growth were the top factors while selecting a job and a remote job opportunity offers women all of it and more!
According to the International Labor Organization, 34% women in urban areas and 28% women in rural areas were open to remote opportunities. An Indian tech giant, once touted as the largest recruiter of women witnessed a mass exodus of women employees after the company ended work from home and called women back to the office post pandemic.
A recent article by Economic Times stated that HerKey, a job portal specifically for women saw a 58% y-o-y increase in the first quarter of 2023 alone. 
Here's how  remote work has leveled the playing field for women
The digital transformation has paved the way for a world of opportunities that eliminate geographical barriers and dismantle traditional barriers of the workplace that prevent women from maximizing their full potential.
 Equal access, equal opportunities – Remote work and its associated technologies level the playing field for women when it comes to working arrangements. You could find yourself working with someone from a different country or a continent. This does not just promote understanding and innovation in the workplace but also allows everyone to thrive in an open and inclusive environment irrespective of their background, location or religion. In a remote work setting you are judged purely on the basis of the work you do. It doesn't matter who you are or where you come from or what you do, when you are working remotely you are on an equal footing with everyone else. Remote work eliminates unconscious bias in the workplace.
Women can now pursue their careers from anywhere without being limited by geography and carry out their personal responsibilities too. Also, with video conferencing becoming the norm for meetings, women are the same as everybody else on the screen and therefore have equal opportunities to speak up and be heard. 
Jyoti Singh, an Angular developer from the temple town of Somnath in Gujarat wanted to stay in her hometown close to her family and friends and therefore had to contend with uninteresting projects and irregular freelancing projects in her career. She applied for a remote job opportunity on Uplers website and is currently working as an Angular developer with a South Africa based industrial training company all from the comfort of her home. 
To learn more about her journey and her thriving career, click here
Freedom and flexibility – Remote work has emerged as the gamechanger for women. With time saved on commute and greater flexibility in schedules during the day, women find it easier to juggle work and family commitments. From attending zoom meetings while cooking in the kitchen (thanks to headphones!) or working from the bathroom in a house full of relatives to attending meetings with kids screaming for attention in the background, there are countless tales of how women, albeit challenging at times, love to do the juggling act of balancing work and personal responsibilities and wouldn't have it any other way!
Charu Sharma, a digital marketing professional currently from Chandigarh had a well-paying job and a thriving career but it came with a heavy cost- long working hours, frequent travels that hardly left her with any time or energy to do anything on the personal front! It all changed for the better when she landed a global remote job with Uplers. Different cultures have different norms and everything may not apply to everyone but it's safe to say that overall remote work offers more freedom and flexibility.
Online learning platforms have further equalized access to learning and development. Women can gain necessary knowledge and skills from anywhere and have the flexibility to upskill and reskill at their own pace balancing their professional advancements with personal commitments. According to the World Economic Forum, there has been a consistent increase in the number of women enrollments on Coursera. 42% of online learners in 2022 were women as opposed to 38% in 2019.
Increased productivity – If statistics are anything to go by, remote workers are said to be more productive. A study by Zapier revealed that 62% women as opposed to 53% men would value the ability to work remotely as one of greatest perks offered by organizations. Also, 50% females as compared to 37% males felt more productive working remotely. That could be attributed to benefits like freedom from commutes, asynchronous working which allows one the flexibility to set their own schedule, better work-life balance and more.
Of course while these benefits hold true across genders, women tend to value these factors more than men. While it is difficult to put a figure to how productivity correlates to organizational performance or growth, it's safe to say that all of the above factors contribute to employee happiness and job satisfaction. Happy and satisfied employees are more likely to give in their best and stay with the company longer. This in turn is linked to better outcomes for both people and companies.
Working moms having it all – Apart from myriad other benefits that remote work offers, it has eased things for working mothers giving them the much-needed flexibility to balance work and family. Being a full-time mom and having a demanding career don't always go hand in hand. As a result women often have to give up one for the other. Thanks to the advent of technology and the rise in remote job opportunities, women can take care of their kids, help them with their homework, feed them meals all while enjoying a full-time career.
Hemant Shehrawat, an Uplers deployed talent working with a global client as a Web Analytics Specialist is a working mother of two who deeply values the freedom and flexibility that work from home allows. In the words of Hemant, "I didn't want to miss the precious moments of their childhood, their first step, their first words, their giggle, etc. Remote work has given me the incredible gift of being there with them every step of the way. It allows me to cherish their childhood, witness their growth and create lasting memories together!"
Work from home allows them to schedule their work commitments around their lifestyle. Be it picking and dropping kids to and from school, doctor's appointments or school events, with remote work, women need not take a day off but can simply adjust a bit to accommodate personal commitments. It reduces the stress and anxiety that moms feel when leaving kids behind and enhances productivity. 
Wider range of job opportunities – Remote work opens up a wider range of job opportunities for all. Long are the days when women had to restrict themselves to companies within their geography. Now, they can work for companies anywhere in the world. Uplers allows professionals to access global remote opportunities in their niche. A large number of women are deployed with global companies all around the world via Uplers- a clear indicator that it's all about recognizing women and creating opportunities for them.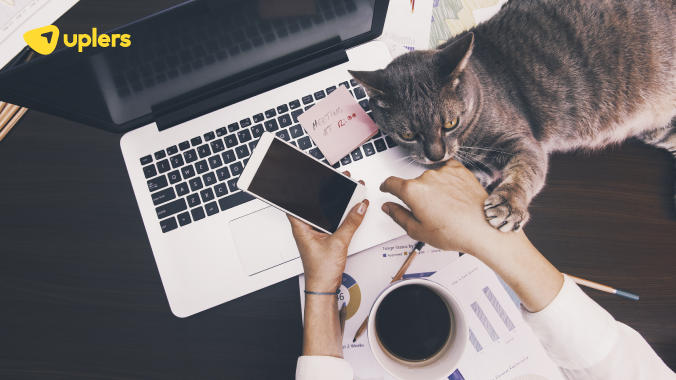 This gives women the opportunity to pursue new career paths and take on more challenging roles. According to the Remote Workforce 2023, 44% companies report an increase in the number of employees working from another country. With so many companies hiring globally, it is clear that remote work has indeed been a game changer for women in terms of opportunities.
Key takeaway
The pandemic indeed wreaked havoc on the collective psyche of women. However, with the rise of remote and hybrid work arrangements that eliminates the need to be in the office at prescribed timings offers them clear respite from constant tension between work and family. While freedom and flexibility to work remotely does not lessen the burden of responsibilities that women shoulder, they do indeed make the balancing act a lot easier! Of course, remote work isn't all a bed of roses. Sure, there are challenges and responsibilities like blurred lines between home and work, distractions from family members but the benefits that it offers in terms of increased family time, ability to work in pajamas and freedom from long rush hour commutes far outweighs the challenges.