Finding the Balance in Life: Talent Success Story – Oliver Joshua Jacob
Guest Contributor
July 12, 2023

4

Minute Read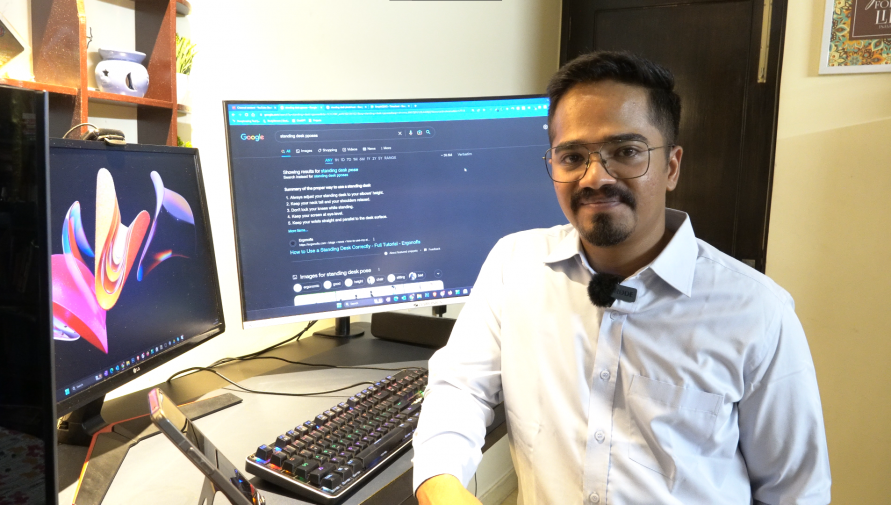 " I was working in the marketing field earning good money but I craved for a quality life"
" I used to work as a freelancer. While I loved the freedom and flexibility it offered, there was always that uncertainty about the next project"
If you or someone you know is in a similar situation, this story is for you.
Remote work, despite its challenges, offers some unique benefits. Being in charge of your schedule and having more time and energy to invest in yourself gives you an edge to succeed in life and work. 
Oliver Joshua Jacob, a young professional from Delhi, has been a great advocate of remote work. Having worked remotely for the major part of his career, he wouldn't have it any other way. 
Let's hear how Oliver has been able to balance work and life and build a thriving global career- all while working remotely.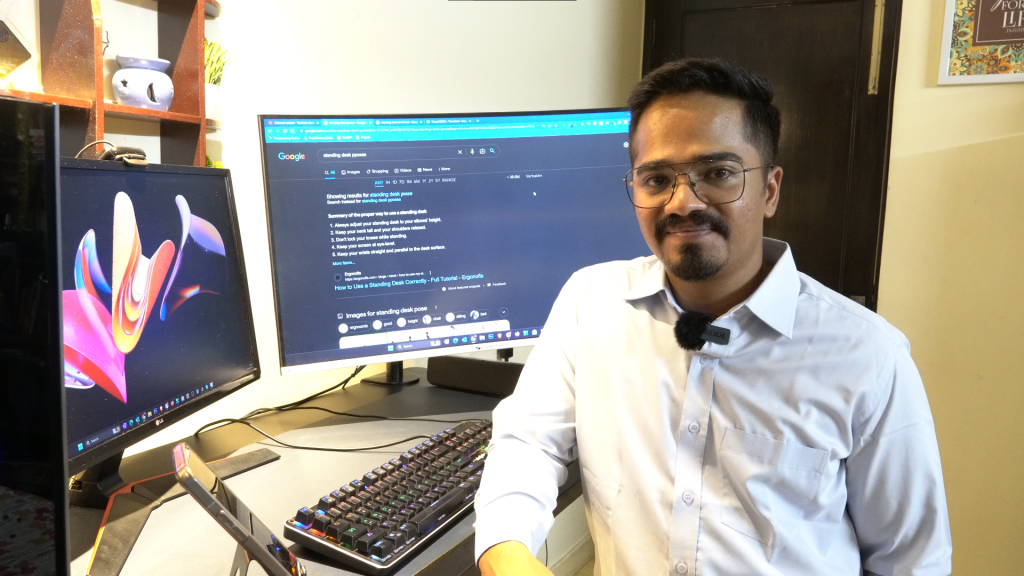 I am Oliver, a talented Google Ads professional from Delhi with a wealth of online marketing experience. This case study explores Oliver's career journey from his association with Uplers to his deployment with a Marketing agency in Australia known as Sydney Digital Marketing. 
Hailing from New Delhi, India, I graduated in 2018 as a Computer science engineer from NSIT Delhi. In the last five years of my career, I have had a taste of it all, working in office, freelance and remote work. 
Best of both worlds?
Freelancing gave me the freedom and flexibility to plan my day the way I wanted and be my own boss but the uncertainty about the future projects was something that I had to constantly live with and therefore yearned for something long-term with good pay. I learnt about Uplers through a friend. A long-term contractual role piqued my interest and I immediately decided to check out.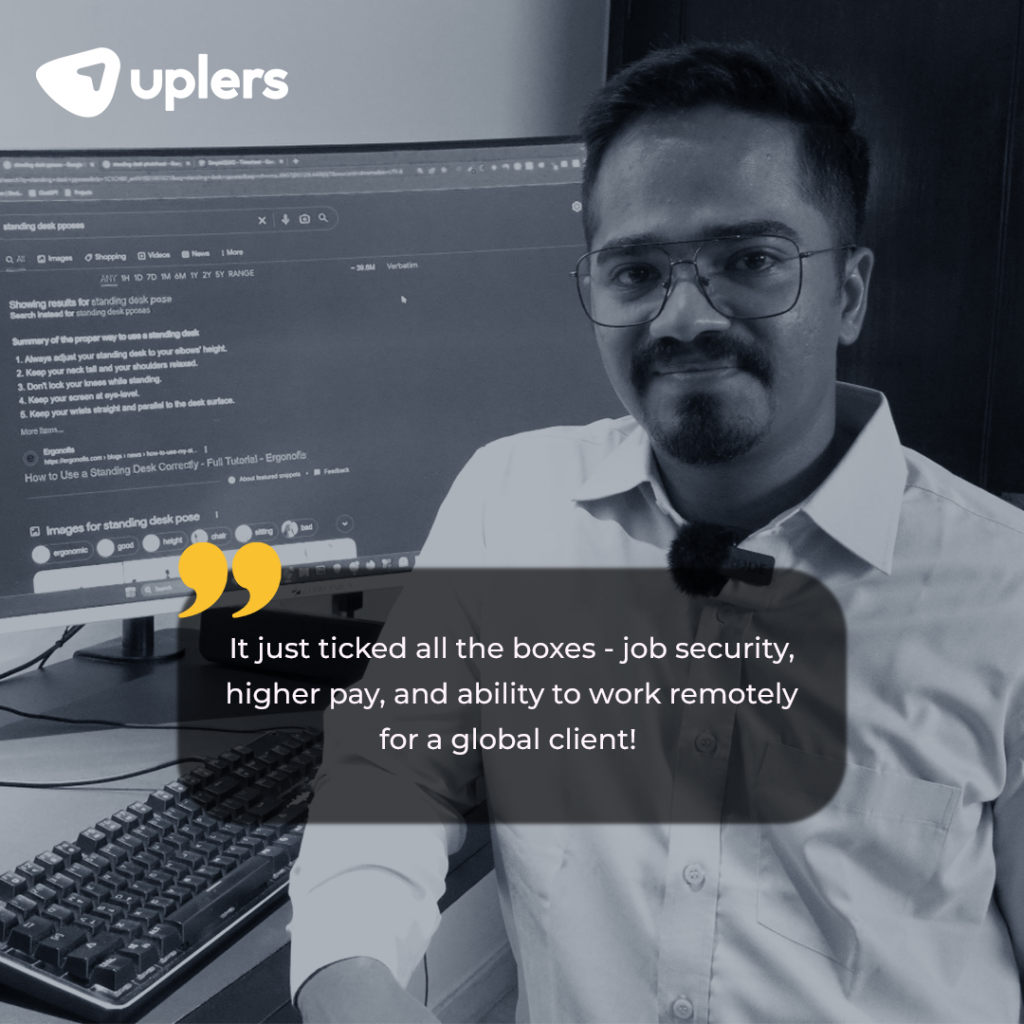 Being in the digital marketing space for nearly five years now, I have soaked up invaluable experience crafting my skills to perfection, which helped me clear the Uplers rigorous assessment process on the first attempt!
The Uplers assessment
Uplers  assessment process is designed to identify top talent. Multiple assessments are conducted to evaluate each candidate thoroughly. This meticulous approach guarantees that only individuals with exceptional skills and expertise pass through the selection phase. Once I cleared all assessments, I had to wait for months before I landed this opportunity as a Google Ads Engineer with Sydney Digital Marketing, a digital agency based in Australia. 
My experience at Uplers
My relentless pursuit of knowledge and experience is what led me to play a pivotal role in assisting Sydney Digital Marketing's clients in achieving their marketing goals. I am adept at all things Google – Google Ads, Google Analytics, Google Tag Manager, Google Merchant Center, Google My Business, Google Marketing Platform, and GA360.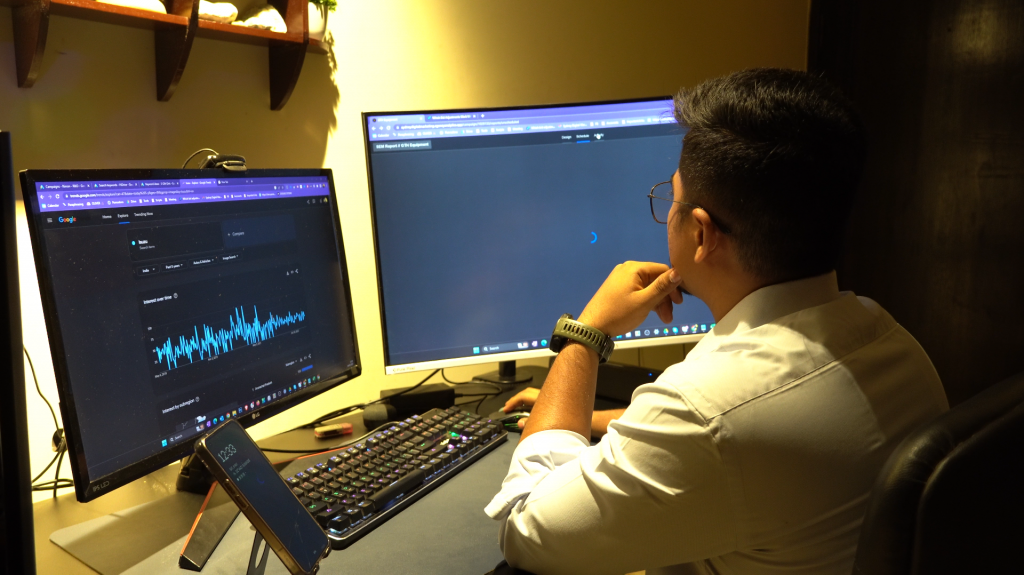 I have always been the one for pushing boundaries, I am enjoying my role here. My role requires me to collaborate closely with other specialists and account managers, playing a pivotal role in strategy discussions where I further provide insights on optimizing clients' accounts. He has established himself as the go-to person for all matters about marketing on Google and I couldn't be more proud of it. It's a challenging role, and I love it!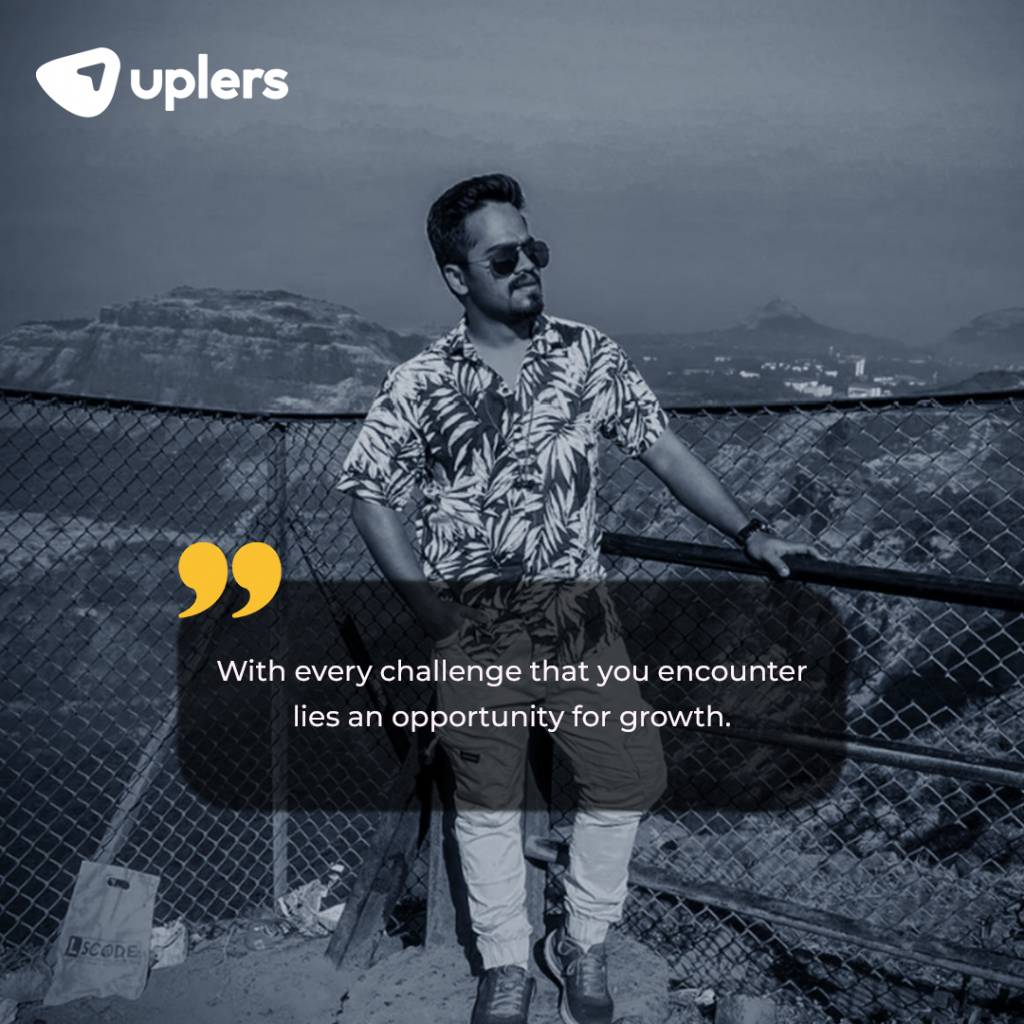 Finding the right balance between work and life
But it isn't all work and no life. Beyond my career as a Google Ads Engineer, I hold a deep passion for cycling. As an avid cyclist, I find solace and exhilaration when I am on my bike, and working remotely has allowed me to embrace this beloved hobby fully.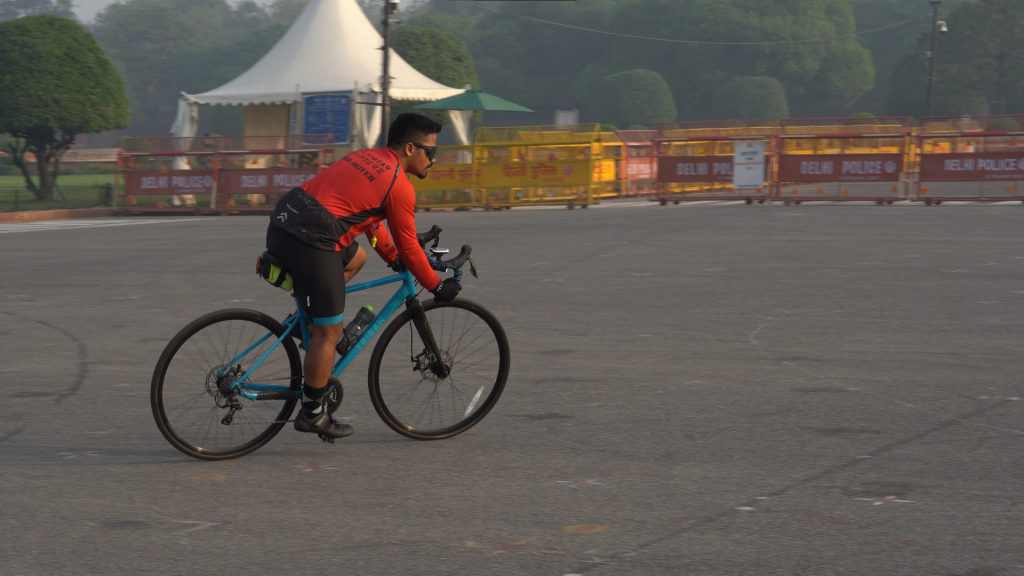 I am devoted to my cycling routine and therefore spend much of my free time on this exhilarating pursuit. I rise early in the morning and cycle for about 2 to 2.5 hours. Endurance is the key as I tackle long distances. In 2021, my commitment to pushing boundaries was exemplified when I conquered the Golden Triangle—over 750 kilometers—spanning Delhi, Agra, and Jaipur in three days. 
My passion for cycling is what fuels my personal growth and complements my professional journey. The mental clarity and physical well-being I gain from cycling translates directly into my work, enhancing my creativity, problem-solving skills, and overall productivity.
A thriving career ahead…
For me, it's all about creating that perfect balance between work and life.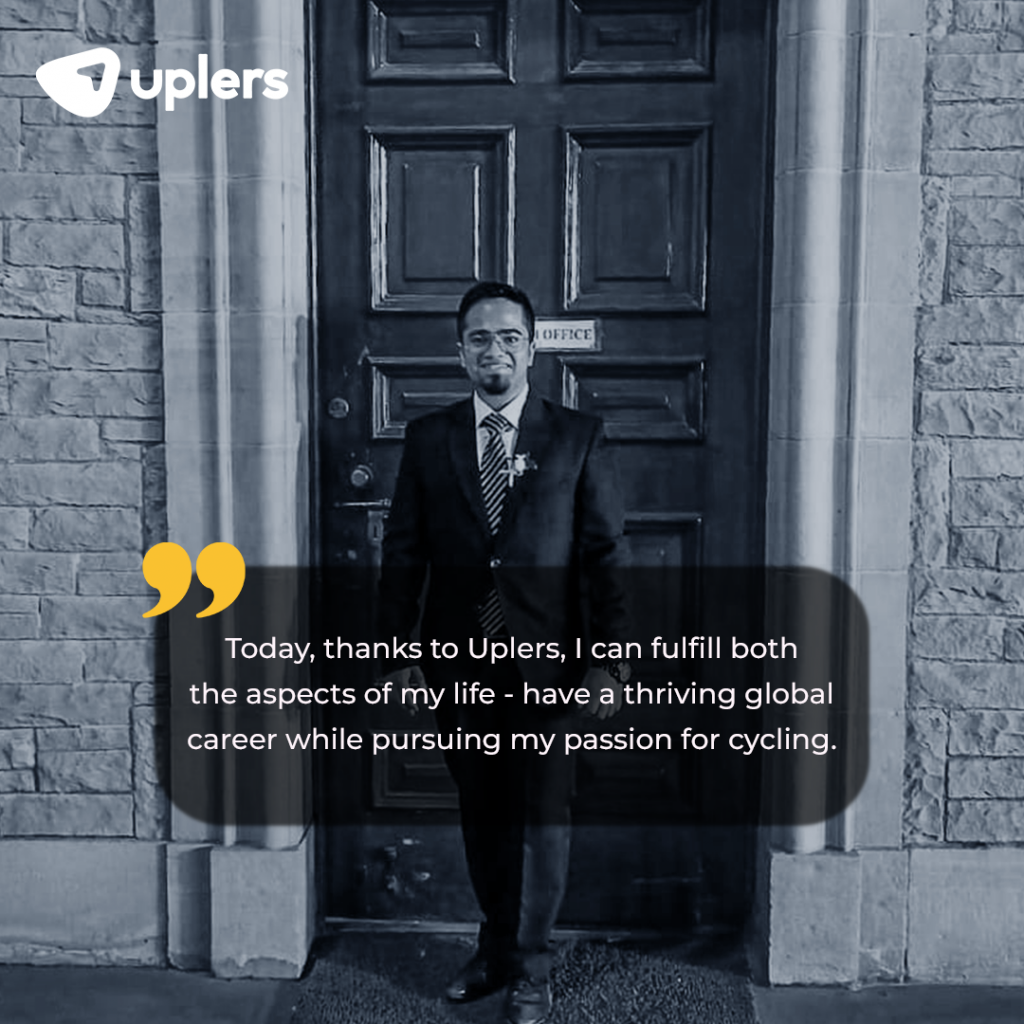 I always wanted a job that gave me a thriving career while at the same time allowing me the flexibility to plan my day the way I want and do things I love to do – the one where I don't have to give up one for the other. The absence of the rigid boundaries is what makes life fulfilling. I am more in control of things and there's a lot less stress.
(Story contributed by: Oliver Joshua Jacob – Google Ads Engineer, New Delhi, India)