Indian Tech and Digital Talents prefer working for Global Startups over MNC in '23-24
Niharika Sinha
October 9, 2023

7

Minute Read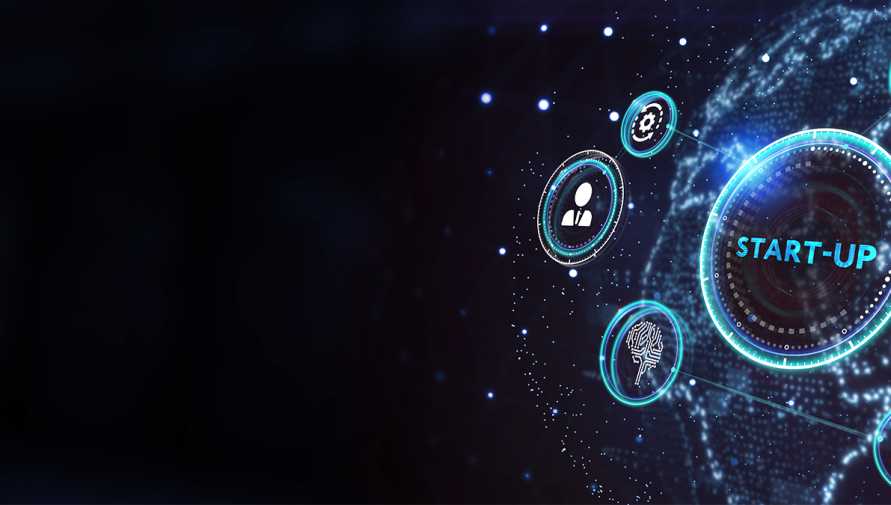 "Start-ups are always risky" , they say. 
" What if it fails?"
 "These are difficult times, choose wisely", or even " You can lose your job anytime". 
These are some of the common pieces of advice we've all heard at one point or another from well-wishers and friends. 
Yet, we have some amazing examples of companies born out of these difficult times and making it big while big tech giants like Amazon, Apple, Microsoft, Cisco announced mass layoffs, hiring freeze and job cuts. Names like Quickhire, Unacademy, Razorpay and Cars24, made it to the unicorn club in 2020- the very year that proved distressing for established businesses.
With the Great resignation morphing into the great reshuffle, we see more and more tech talents considering start-ups over MNC for their next career move. With innovative technologies and incredible opportunities for professional growth, global start-ups can actually be a smart choice. This blog while discussing some of the benefits of working with start-ups over big tech giants highlights why working for start-ups could be a wise decision in 2023-24.
The rise of digital technologies, digital infrastructure and robust availability of VC and private equity-backed funding has supported the boom in start-ups. These start-ups address the previously unmet or new needs of the market and therefore create new jobs investing in selective tech skills like AI, machine learning, data science and cybersecurity. 
In this shifting corporate landscape where there are more vacant job openings than there are talents to fill them, start-ups are now in a position to compete with global tech giants when it comes to hiring top talents by offering benefits such as engaging company culture, flexibility, open and clear communication, competitive compensation and prioritizing learning and development for talents. A 2022 research from Lever on Internal mobility and employee retention revealed that internal mobility, flexible work arrangements, upskilling and competitive compensation are considered top motivators for employees for staying at the current company.
A recent survey conducted by Uplers to understand the preference of Indian tech and digital talents for global opportunities revealed that 51% of talents prefer to work for global start-up companies over large Indian firms at the same salary.  
Young professionals prefer working for startups over MNC
Young professionals with 3-6 years experience prefer startups because of the dynamic work culture and extensive learning opportunity that startups offer.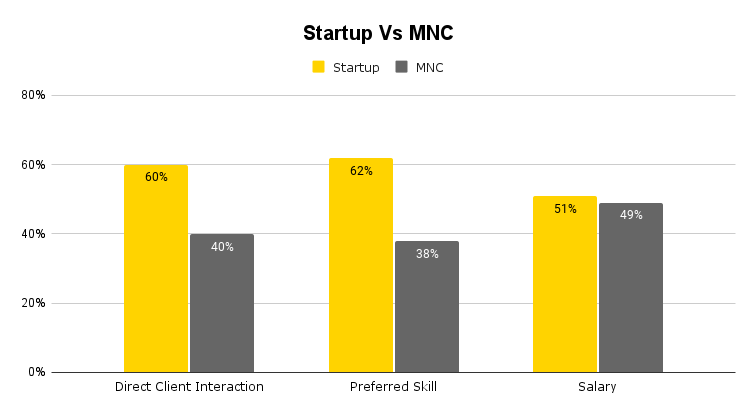 The same research by Uplers also revealed that 60% of talents prefer working in global start-ups that offer direct client interaction over working with MNCs where there is no direct interaction with the client. In another survey conducted by Wellfound that compared employee happiness at five of the world's largest companies (Amazon, Apple, Netflix and Google and Microsoft) compared with those at start-ups revealed that over 60% of start-up employees are happy in their current jobs.
Higher paychecks, free lunch and transport are no longer the key to employee satisfaction.
Career progression, ability to work in their desired skill set along with freedom and flexibility were the primary indicators of employee satisfaction apart from salary. 
With remote work on the rise and more and more people preferring to work remotely, it's clear that the future of work revolves around remote work. For startups, remote work presents a world of opportunities like reduced overhead, flexibility and a wider talent pool to choose from. Startups need to find ways to invest in the right tools and technologies that make it possible to work remotely with technology, processes and tools to ensure their remote teams stay connected and productive. Additionally, startups must ensure that their remote workers are provided with the necessary tools and support to ensure their success. 
Our CEO Mr Jaymin Bhuptani in a recent conversation with Entrepreneur opined that the Indian top tech and digital talents have many choices today and are not limited to big established companies. Global companies, be it startups or mature organizations are tapping into the wider talent pool and hiring from India by offering remote opportunities. Amazing compensation, flexibility and fair compensation is what drives the employees and therefore, job seekers today opt for organizations that deliver on this irrespective of their size or location.
Reasons why working at startup can actually be a wise career decision
Global startups are now in the race along with tech giants to attract top talents. The Great Resignation has now morphed into the Great Reshuffle as candidates now have a choice of offers from both new and established companies. Here are some of the reasons why working at a startup can actually be a wise career decision.
Responsibilities and opportunities coexist – Startups usually have a smaller employee base which means you're a part of a much smaller team but would be a key member contributing to ideas, identifying problems and coming up with solutions for the same. There is less structure or no specialized roles which means a lot of learning as you would be asked to contribute to a lot of different areas. Every day is like a new challenge and a new set of  business problems you are exposed to.
Jaydip Pancholi, a young SEO professional from Bhavnagar in Gujarat deployed with a digital marketing startup in Australia is happy because he gets to implement all his knowledge and experience, gets to show his expertise and because it's a startup, his efforts never go unnoticed. Not to mention, the every-day challenges and a chance to find solutions that enhance our problem-solving abilities. Talented young professionals have a lot to gain by working alongside talented and experienced professionals and a chance to build something of great value to the market.
Fosters innovation and exploration – culture of welcoming great ideas, innovation and therefore chances of scaling up exponentially. There are no rules and people can think outside the box. Ideation and brainstorming sessions characterize startups where you get to cultivate crucial skills like creativity, problem-solving etc. Also, titles, job roles and responsibilities are often fluid. While this ambiguity can be challenging to deal with, it teaches you to respond to changes on the fly. In the words of Vikram Vyawahare, a digital marketing professional deployed with a New Zealand-based startup, " I find myself thriving in an environment where innovation is a way of life. Collaborative spirits ignite our projects, while a commitment to constant learning fuels our collective growth. It's an exciting journey, marked by exploration and self-discovery, as we pioneer the future together."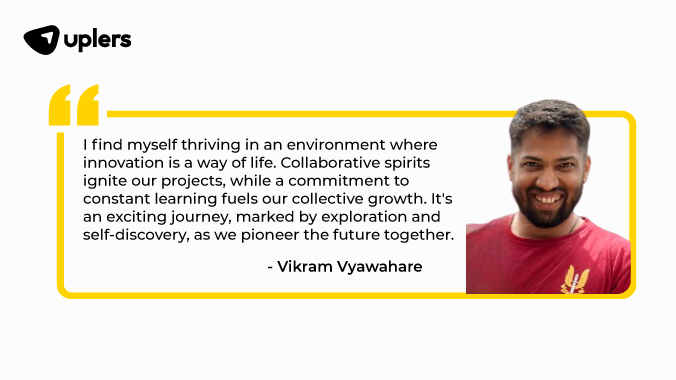 Workplace flexibility – Startups aren't about strict dress codes, rigid schedules or useless time spent in the office. Startups focus more on the quality than quantity. They don't care how you work as long as you get it done. Focus is on quality rather than quantity. That doesn't mean you'll work less but rather you will work more effectively. Most don't have strict rules or policies therefore ability to work from home, flexible working hours is allowed. A study by MarketSplash indicated that 82% of start-ups have continued remote work post pandemic because of benefits such as global talent pool. This increases productivity and helps employees balance work and life better. Also, remote work saves a lot of time which people can utilize in upskilling. Swati Kapoor – an Uplers deployed talent working remotely with an Australian start-up spends her free time learning about new technologies and spending time with her loved ones.
They are the best business school you can go to – Working in a startup exposes you to a lot of business practices like finance, revenue generation, customer support, marketing etc, something that you wouldn't normally have exposure to in a big corporation. There are practical learnings with real problems, not just case studies. The risk is real. This isn't something you would learn in a business school. Dhara Tuvar, an SEO professional from Gujarat has worked with startups all her life She is currently deployed through Uplers with a UK-based accounting startup.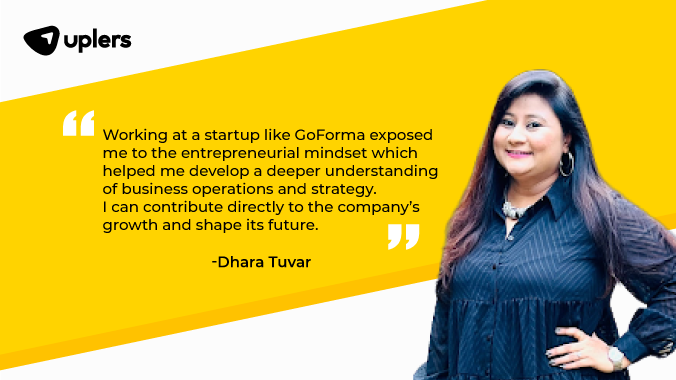 You learn crucial life skills like adaptability, ability to work under pressure, adaptability, decision making abilities etc. What's more you'll work alongside entrepreneurs who are known for their innovative approaches to a problem and how they address it. You can learn a lot by working alongside them. 
Your work will be recognized – When you work in a big company, it's easy to get lost in the hierarchy. All of your hard work will either go unnoticed or the credit would go to someone else. That's not the case when you are working for a startup as you are a part of the small team and it would be hard to go unnoticed. Of course, your failures would be noticed too, but then it would also bring with it an opportunity to learn from your mistakes so that you don't repeat it again. Also, being a part of a small team ensures that each member has a greater impact on the overall performance. So, be alert, be responsible and you'll fly high.
Diverse environment – Global startups often have team members with different ideologies, background, experience and even geographies. Working alongside different people can broaden your horizon and make you more adaptable and tolerant of working in diverse multicultural environents. In a startup it is passion that binds people together rather than experience or background. If you are someone who loves challenges, excitement and loves trying out new things, then startup is your thing.
Conclusion
Now that you're convinced that joining a fast-growing company can actually be a smart career move, the next step is to look for the right company. Before joining one, make sure you check out all details about the company, their reviews, company culture, product. Find out about the leaders of the company. Do their values, mission and vision align with your goals and interests? Do you believe in their product or service? Does it solve a genuine and real problem? If yes, that can be an added motivation to persevere. Make sure you evaluate and consider all aspects before you take the plunge.