Top Remote Working Tools Used By Remote Workers
Niharika Sinha
August 28, 2023

4

Minute Read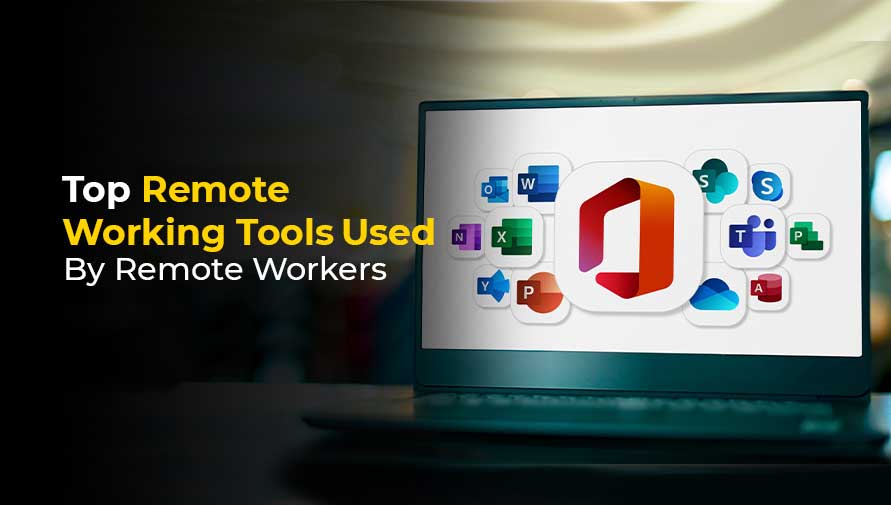 Remote work, which started as a band-aid solution to keep businesses operational during the pandemic, has become the norm as more and more companies are allowing some or all of their employees to work from home. However, the rise in remote work also brings the growing need for tech to help distributed teams collaborate and communicate. There is no denying the fact that remote work offers a slew of benefits like freedom, flexibility, time and cost savings, better work-life balance, etc. Still, it also brings challenges like isolation, productivity, engagement, etc. That's where the role of tech comes in. It isn't just about getting everyone into the shared digital space. With the right remote team working tools, everyone has instant access to ideas, projects, and documents, making asynchronous communication and collaboration efficient. 
Importance of collaboration in a remote setup
Teamwork is crucial to the growth and success of any organization. With more and more employees working remotely and companies hiring remote employees, the ability to collaborate with people across different workspaces is paramount.
Remote collaboration is when people from different physical locations work towards a common goal through digital collaboration tools. 
From Intranet for engagement to screen sharing, instant messaging, and document sharing to video conferencing, using virtual tools and software doesn't just drive productivity by improving acknowledgment, removing communication bottlenecks, and ensuring everyone is on the same page. 
Suppose you've worked in a remote environment before. In that case, remote workers spend most of their work hours connecting and communicating with people over calls, emails, etc. That's where these work-from-home tools come in. They help save time and build efficiency in the process. The use of project management tools helps teams plan, track and manage tasks, eliminating the need for multiple chats, calls, or emails. Similarly, Google Calendar makes it easy to schedule meetings or send invites to numerous people at once.
A Gartner study reported a 44% rise in workers' use of digital collaboration tools since 2019. 
Top Remote working tools commonly used for collaboration
Here are some of the most common work from home productivity tools that help remote employees collaborate and communicate effectively:-
Communication tools
Skype – Be it text, video or voice call, Skype is the most popular communication tool used by businesses of all sizes. Not just for businesses, people use Skype to connect with friends as well. It can be used for both one-to-one and group meetings. It has both a free as well as a paid version. If statistics are to be believed, over 40 million people use Skype every month.
Slack – Slack is a powerful messaging app designed with separate channels helping you to communicate the right thing with the right people. It's really useful when you have to communicate with people across departments, time-zones and projects.
Google Meet – A popular video conferencing tool developed by Google. One can record meetings, present and even raise a hand in case you do not want to interrupt conversations. Also, it has a host of attractive features like changing backgrounds, in-built chat and a whiteboard feature that can be used to write, draw or brainstorm ideas during meetings.
Zoom – Think video calls, think Zoom.With about 300 users in meetings on a daily basis, It is the most popular video conferencing tool used by businesses world over with large and distributed teams scattered across geographies and is considered the best alternative to face-to-face meetings.
Microsoft Teams – Belonging to Office 365 suite of tools, Microsoft Teams is a very popular messaging app for real-time communication. Message, chat, voice/video calls or sharing files, Microsoft Teams has it all. You can create channels and groups for more focused communication with your teammates.
Project Management Tools
Deltek WorkBook – It is a popular project management software commonly used by agencies to manage agency operations and client projects in a seamless manner. From client collaboration to managing workloads and assigning work to the teams, this tool hosts a lot of attractive features.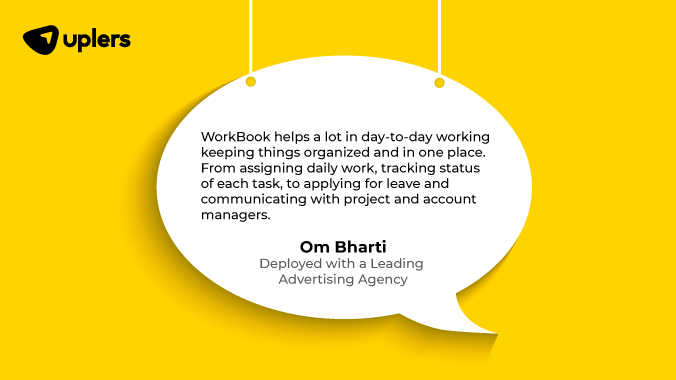 Trello – Trello is a popular project and task management platform that helps remote teams brainstorm ideas, plan projects and stay connected with the help of its built-in boards, lists and cards. Thanks to these boards, the users can see the tasks they are assigned, check the progress and mark the completed tasks. With Trello, there is no longer a need to switch from one app to another.
Basecamp – An all-in-one project management software that lets you do everything from a single place. Be it chatting with team members, scheduling meetings, maintaining a to-do-list or even sharing files, you can do it all from a single window. 
Monday.com – Another one of the popular remote collaboration tools designed to help remote teams manage their operational efficiency by tracking projects, workflows, visualizing data and team collaboration. Its intuitive spreadsheet-like interface is easy to understand even for first time users.
Asana – Asana is a comprehensive work management tool known for its task management approach. It makes it easy to break down big tasks into small manageable ones making it easy for people to collaborate with one another. From sharing files, making notes or tracking progress of each task and keeping track of deadlines, Asana offers all of it and more.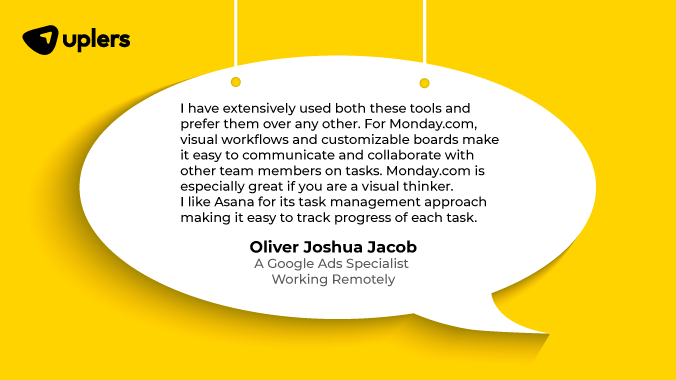 Click-Up – An all-in-one project management platform that allows task management, goal management/tracking and more. It allows real time working amongst team members with chat, assign and comment features.
Jira – Mainly used by software developers, Jira is planning tool that supports every stage of software development right from planning, tracking, releasing, bug-fixing and reporting.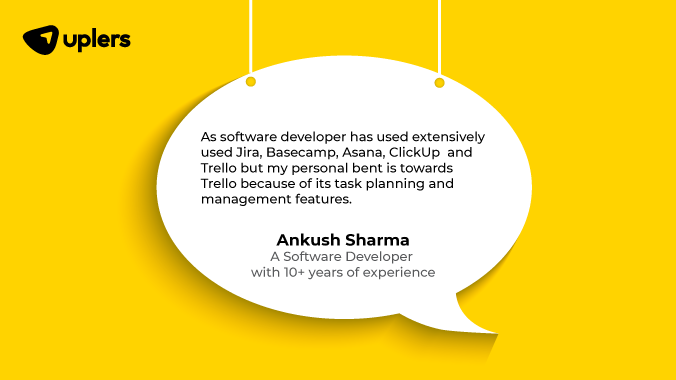 Final thoughts
The exemplary remote productivity tools help remove obstacles, streamline communication, and organize tasks resulting in higher contributions, higher productivity, and a more efficient and engaged workforce. Collaboration software makes it easy for people to work from any time and anywhere. The market is flooded with remote collaboration tools, but it's all about using the right tools that fulfill our needs and purposes. This is a partial list and if you feel that we missed out on any other essential names, please feel free to share in the comments below!