7 Disadvantages of Outsourcing for Project-based or Fixed-price Model
Kevin Oskow
March 30, 2020

5

Minute Read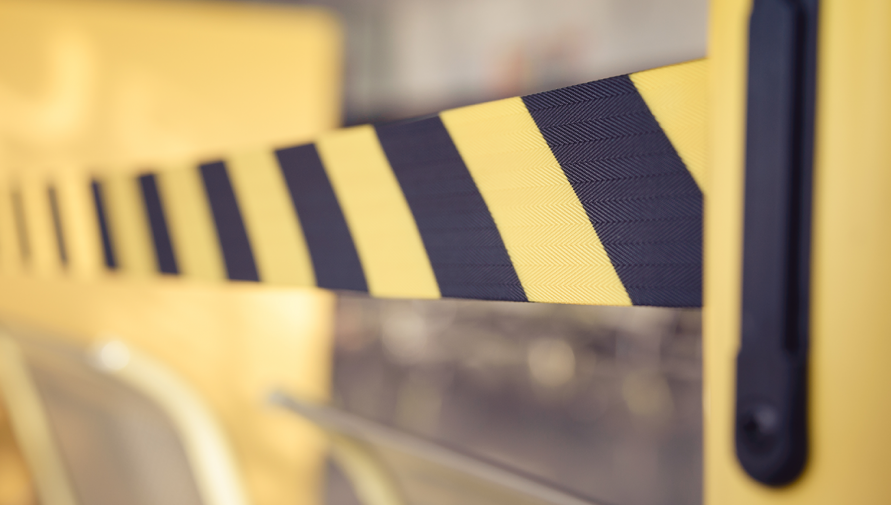 Ever since the phenomenon evolved in 1989, outsourcing has only grown. Today, it is an integral part of business strategy. That is not to suggest that outsourcing has gained universal approval. Opinions about outsourcing travel the entire spectrum from the condemningly negative to the enthusiastically supportive. Though there are some disadvantages of outsourcing, it has some unparalleled benefits for businesses.

Outsourcing Is Here To Stay
Whichever position across the spectrum you hold, one thing is for certain. Outsourcing is definitely not on its way out. 
Statista informs that the global market value of outsourced services increased from US$ 45.6 billion in 2000 to US$ 92.5 billion in 2019.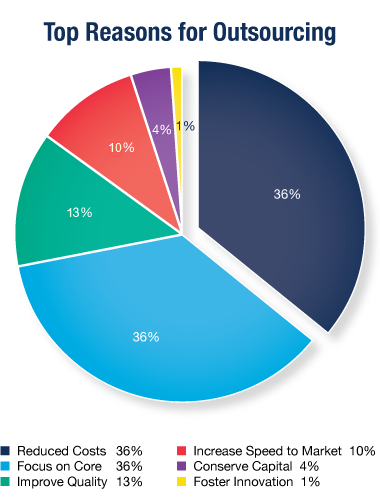 All the surveys by known market research experts inform us that two primary reasons drive outsourcing: cost-cutting and access to talent. 
There are several models of outsourcing to help businesses achieve these two objectives simultaneously. Let us examine two of them: the project-based and the dedicated team models.
Examining the Project-based Model
In the simplest terms, the project-based model implies:
You hire a third party for an entire project at a fixed cost contract

You first explain the full project requirements to a third party and double-check that they have got it right the best you can. 

Then, you draw up a contract with as many details put in as you can think of, with strict deadlines, and failure punishment clauses.

The hired team is then supposed to finish the entire project exactly the way you want it and deliver it on time. 
Seems easy and relaxing, does it? At one level, the project-based model of outsourcing does take a lot of responsibilities off one's shoulders. However, you may have to pay a rather heavy price for that if you ignore the disadvantages of outsourcing, especially the project-based model.
A Relevant Anecdote: Outsourcing Failure
Hertz, a car rental giant sued the IT mammoth Accenture over a website redesign task that never met its completion. They actually ended up paying Accenture $32 million for a website that never wet live. Hertz is a U.S. organization that operates popular car rental brands including Hertz, Dollar, and Thrifty having approx. 10,200 corporate locations across the globe.
The company faced tough competition against the rising on-demand car hiring apps like Uber and Lift, which resulted in a drop of its stock prices by 85% within 5 years. To this, Hertz outsourced its website revamp task to Accenture in August 2016 and the site was due to go live by December 2017. But there was some delay in the development cycle from Accenture's end and the due date was delayed to January 2018. But, a second go-live date was requested (April 2018) which was also missed.
By that time, Hertz had noticed that the website revamp task has not even travelled half-way and it isn't in line with what was planned in the project scope, this caused them to terminate Accenture and the new website never saw daylight.
If you dig this episode carefully, the 7 problems that you may typically face with the project-based model of outsourcing become clear.
7 Disadvantages of Outsourcing for the Project-based Model
1. It's Never Easy to Capture the Project Details in Totality
It is extremely difficult to think through all the details down to the nuts and bolts of a project before it actually starts. No matter how thoroughly you think, articulate, and communicate – there's always a chance of missing out on some aspects that do not seem important enough. And most fixed-price agreements relate to this limitation of outsourcing.
2. Possible Gaps in the Understanding of Project Requirements
Communication issues hassle us at an everyday level. How can they simply vanish when trying to communicate complex project needs? And by this, we don't mean there are no benefits of outsourcing, but communication and management have a significant role to play. 
 Accenture, too, had accepted their lack of understanding ultimately.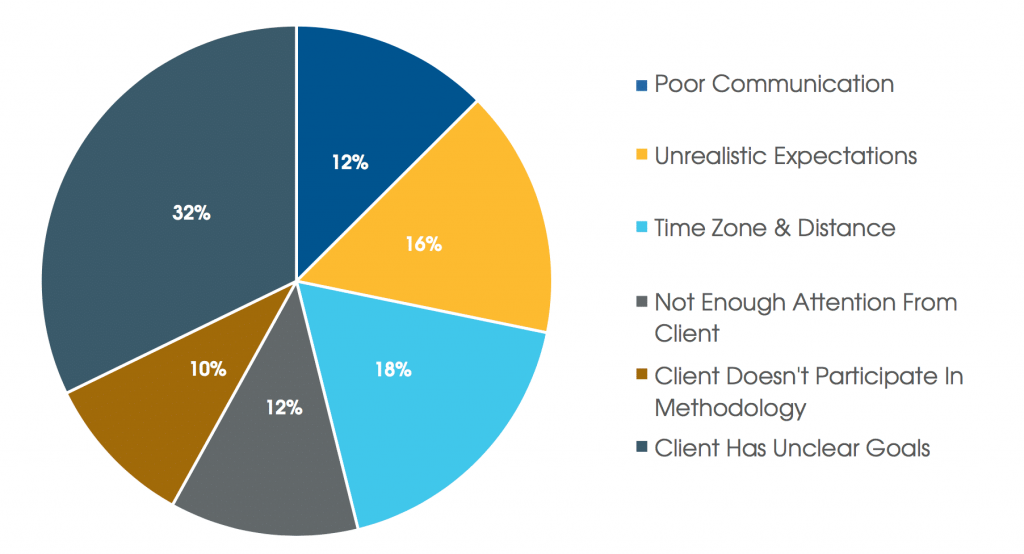 3. No Control Over the Everyday Functioning of the Project Team. 
In case there are delays in between, it may be too late before you know. Sudden and unforeseen changes in team members will also remain beyond your control. Lack of control is one of the major disadvantages of outsourcing through a project-based model. And the impact may hurt the project delivery. The onus of putting up a strong reporting process often, unjustifiably, falls on the client's shoulders.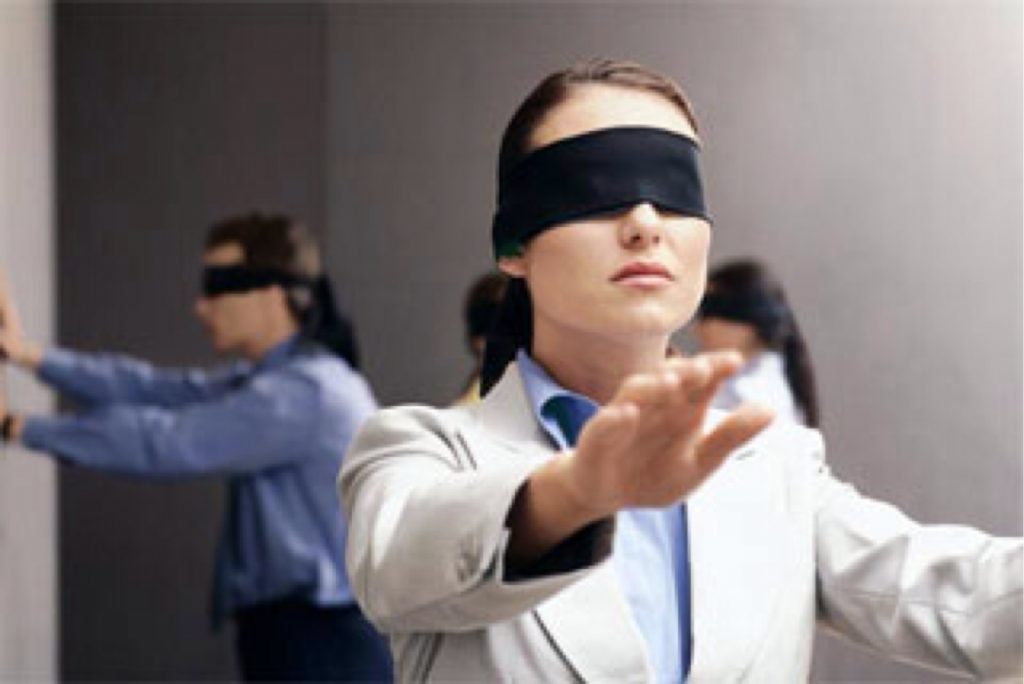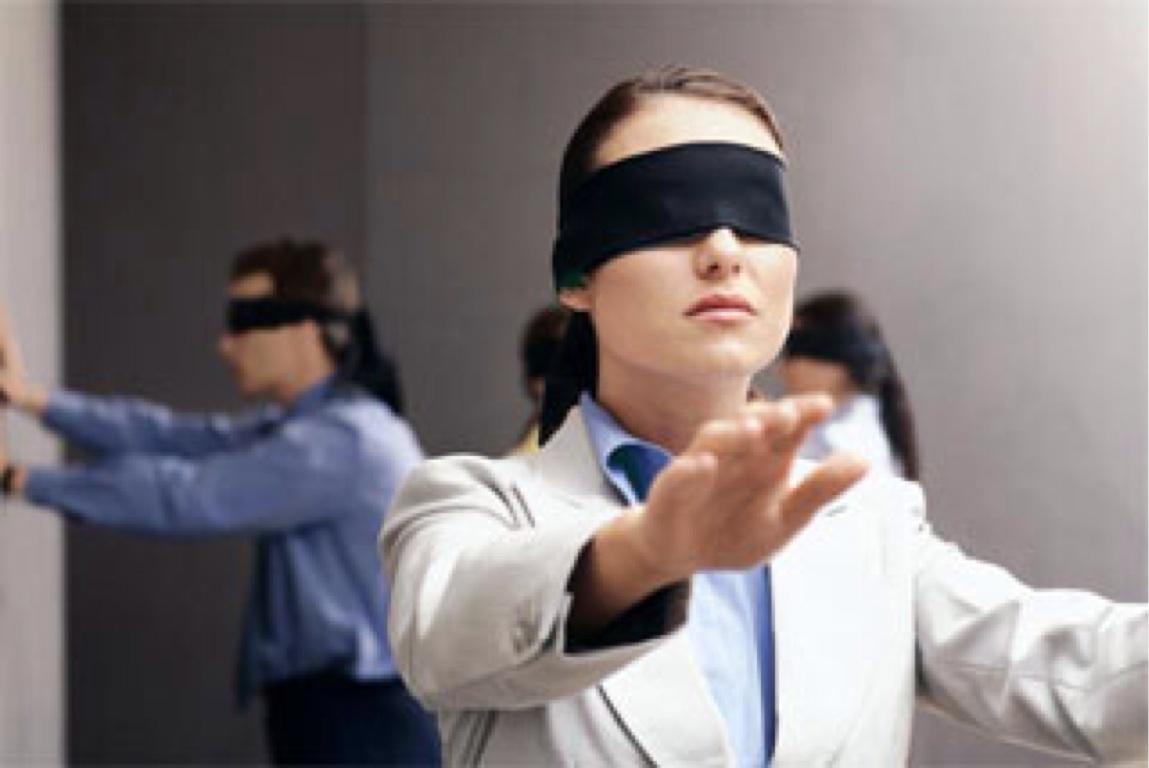 Hertz couldn't transparently look into the progress of the project development cycle.
4. Change in Project Requirements will Require Cost Renegotiation 
One of the most evident disadvantages of project-based outsourcing model is that you may be in a position where you have to pay what the vendor asks for, or risk not getting it done at all. The contract becomes the sole driver of relationship in many client-offshore team engagements. The solution is, of course, to either keep a favourable clause in the contract or work with agencies that are culturally attuned to the idea of rapidly changing engagement models so as to benefit the client. 
5. Project Delay or Crash from the Vendor's Side pushes you in a Royal Soup 
You may penalise them financially. However, your projects will still remain incomplete or imperfect. No way can you estimate just what kind of losses you may have to suffer. The truth is, agencies would rather have their work done in time, rather than impose penalties on their vendors. 
Hertz paid Accenture $32 Billion for a website project that was never completed.
To leverage the benefits of outsourcing you need to bear some hidden costs. Such as the time and energy you need to monitor. Whether the project is moving as per the agreed timeline. Is the vendor maintaining the quality standards specified?
7. The Biggest Risk, of course, is Security.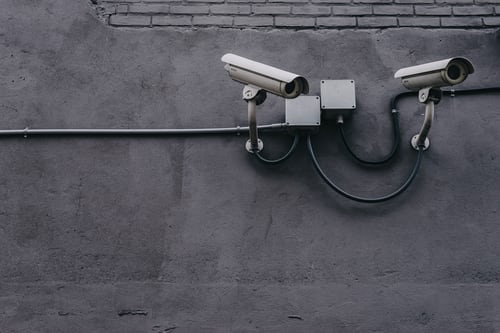 With limited control over the project team, the security of all the company information you have to share with them will always remain at risk. Especially as you will have no direct control on how the vendors maintain their security. This disadvantage of outsourcing persists across various models of outsourcing. However, working on white label contracts with defined NDA and detailed documentation can assure you complete security of your crucial company information.
The Solution: Dedicated Team Model
Quite clearly. Dedicated team model eliminates all the risks that the project-based model presents. You choose the team and retain full control over it.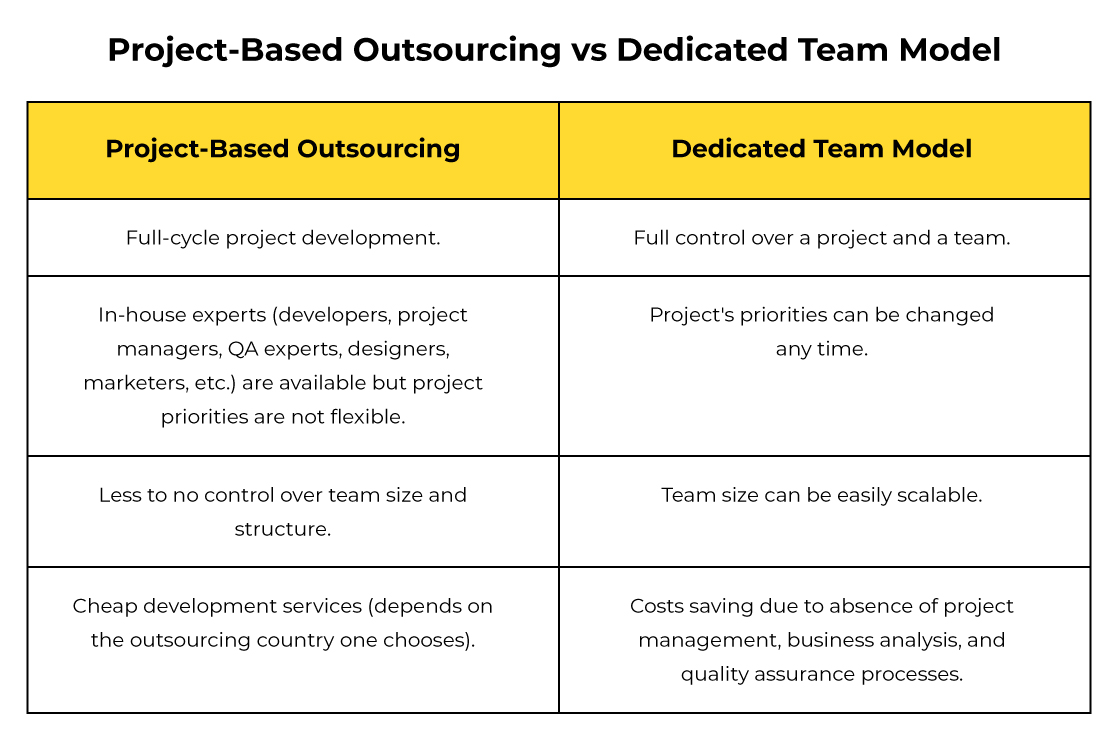 However, this model also retains the benefits of outsourcing. You get access to global talent and you pay only when the team works..No monthly paychecks to issue when the contract is over and there's no work.
Also, long-term relationships foster dependability and trust.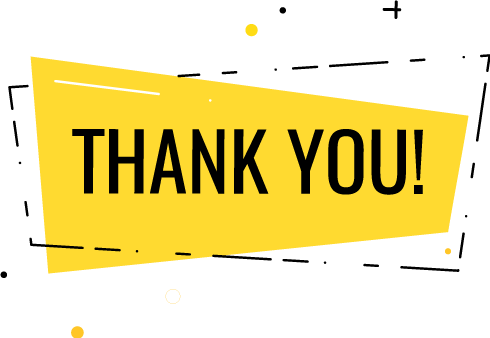 Thank you for submitting the details!
We will keep your information safe. Feel free to contact us with any questions at hello@uplers.com
Please check your email for next steps shared by Robert.