Decide on Your Recruitment Goals
As with any staffing need you may have in your organization, you must decide on your recruitment goals before hiring a front-end web developer. Setting recruitment goals will help you streamline the recruitment process as well as help you pick the right candidate. A few examples of some recruitment goals you could start with include: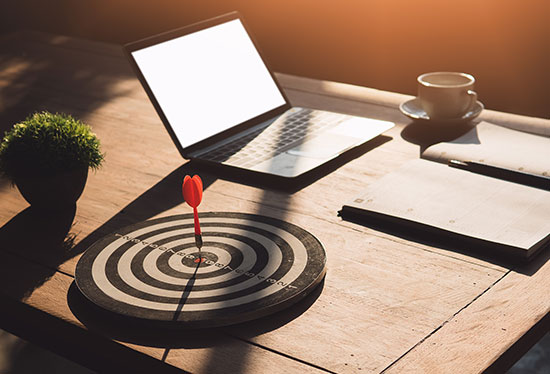 Experience
Front-end development is an ever evolving field, both on the technical front and on the regulatory front. Because of this, having a lead front-end developer who has experienced this first hand is a great asset as they can quickly adapt to these changes.
Skill Levels
Like most technical vocations, skill plays a big role in email development. As you set your recruitment goals, you'll have to determine the skill level needed to help you meet your front-end development needs.
Remote or In-house?
Are you looking for a remote or in-house front-end developer?
The answer to this question is critical in your search for the perfect candidate to add to your development team. There are many considerations to look at when deciding on a remote front-end developer. We've created a section below on how to decide between in-house and agency front-end development teams to help you answer this question.
How Many Developers Do You Need?
Another important recruitment goal you need to determine from the onset is the number of front-end developers you'll need. Whether you need an entry level front-end developer, a junior level front-end developer or a lead front-end developer. It depends upon many factors including the length of your project, complexity level, project scope and most importantly - your budget.
You'll need to recruit a candidate that not only understands code but is also able to adapt to your culture. Hence, set your recruitment goals from the very beginning.