Top Digital Strategies to Bring Festive Cheer to Businesses
Aayush Gupta
November 23, 2020

6

Minute Read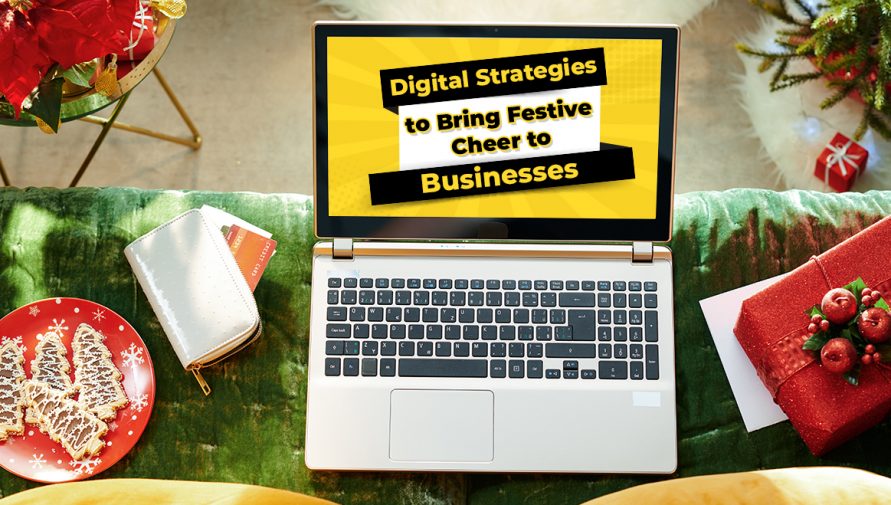 Let's face it. These aren't exactly the best of times. Demand is down, and the economy isn't what it used to be. That's exactly why this is the right moment for businesses to refocus their efforts to drive sales. And the silver lining is that with the festive season around the corner, consumers will be spending more. Keeping this in mind, we thought of helping you out with top digital strategies to bring festive cheer to businesses.
In the year 2021 with the increasing social distancing norms and other precautions, online activities during Thanksgiving, Christmas, and other festivals is booming rapidly.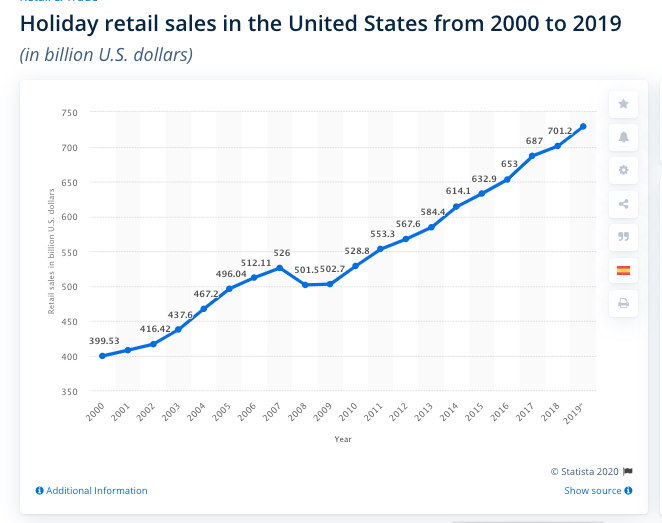 Look at the statistics: 
In the US, Thanksgiving online spending reached $4.2 billion in 2019.

The average projected spending for the 2020 winter shopping season is $1,387 per household.

64% of the winter holiday budgets in 2020 will be spent via online medium.
It seems clear, then, that businesses with smart digital strategies are going to gain. Be it the business of electronics, groceries, apparel, FMCG, or even B2B industries.
What Brands Have Done Before
A quick look at some success stories from the years gone by will provide good examples of how brands have successfully employed offline and digital strategies for festive sales.
There are many famous brands who gained a huge liking for their campaigns that's why they have been repeating them year after year.
For many festive seasons now, Starbucks has been introducing special cups in candy-apple red and other colours. Often, these have drawings of snowflakes, stockings, and other images that evoked the spirit of the holidays.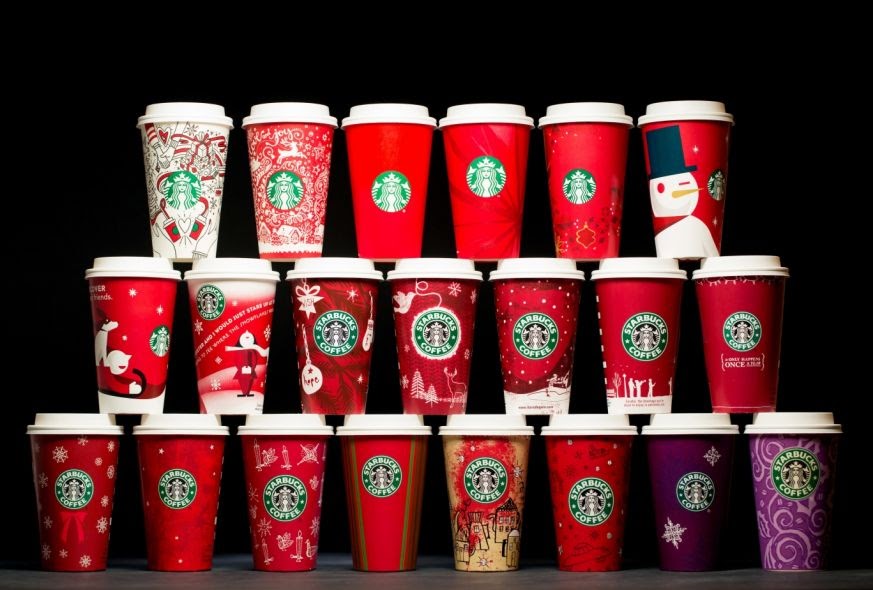 This has proved to be extremely popular with customers. Online countdown clocks have sprung up on social media, and even TV entertainment and news shows talk about the designs of the new cups. 
There have been iPhone and Android augmented reality apps called Starbucks Cup Magic, which allowed customers to animate their cups. Co-creation and personalization are some other strategies that Starbucks has successfully tried.
In a digital marketing strategy, titled The 12 Days of HBO Now, fans of the network's online streaming service were encouraged to send their friends and family access to some HBO pilots such as Game of Thrones, Entourage, Veep, and The Sopranos. 
HBO's stars made online videos to promote this initiative, and there was a special website where the episodes were available. Also, gifs promoting the campaign became immensely popular. Many of them went viral on social media.
Working on the insight that many people would be choosing holiday gifts for their loved ones, Pottery Barn put together an online gift guide. 
This segmented and filtered the gifting options by type so that consumers were quickly able to see what was on offer and then make up their minds.
It's clear that many businesses and brands have turned to innovation, customisation, and personalization, among other strategies, to benefit during the festive season.
Seven Digital Strategies that Your Business Can Adopt
Here are seven digital strategies that your own business can profitably adapt to attract eyeballs and boost conversions during the upcoming festive season. 
Even beyond that, these digital transformations can be used in the days leading up to online events such as Black Friday and Cyber Monday.
Digital Strategies for Festive Season #1 : User-generated Content
This is a great way to build trust and create seasonality. In the days leading up to festivals, encourage site visitors to share their pictures, videos, and reviews about your products.
Give them festive themes, which could be in the form of templates. You can then use these not just on your website but also on blogs, micro-sites, and social media. 
After all, according to the Nielsen Consumer Trust Index, 92 percent of consumers trust organic, user-generated content more than they trust traditional advertising.
Digital Strategies for Festive Season #2: Customised Packages
Whether it's services or goods, customers always find customized packages with a personalized touch extremely attractive. These can be branded using online media with attractive festive themes, with an appropriate selection to match.
Special packaging and rates go a long way in adding to this strategy. This type of strategies not only meant for products but services, too, can be packaged effectively. Travel itineraries are an excellent example of this. 
Companies dealing in B2B business can also use this strategy for promotion. For instance, companies can come up with offers for a specific period of time during which a package can be availed.
Finally, such packages are often sought after by consumers when it comes to gifting. This is an important aspect, and it would even make sense to create separate gifting sections on your digital platform.
Digital Strategies for Festive Season #3: Easy Checkouts and Easy Payments
These online tactics are valid all through the year but are especially important when it comes to festive shopping. This is a period when consumers have less time to browse, as well as many online options.
So, you should definitely make it as easy as possible for them on your digital platform. One of the best Digital Strategies for the Festive season is, you can increase the visibility and presence of quick checkout buttons. They should be prominent and displayed at convenient spots. 
Further, with accelerated payment options, you can give consumers the option of securely saving data such as addresses and credit cards so that they do not have to input this every time they make a purchase.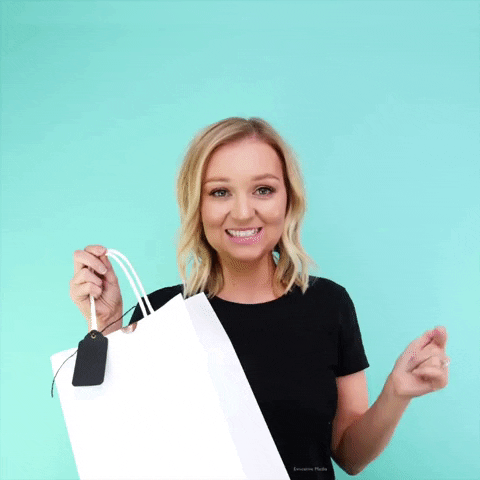 Of course, you can also offer them a variety of ways to pay, be it credit cards, bank transfers, payment apps, or other online payment systems. Remember, the average cart abandonment rate is just under 70 percent. This means seven out of ten customers may leave without paying. Your digital strategy should be oriented to prevent this.
Digital Strategies for Festive Season #4: A Friction-less Mobile Experience
Again, this is valid all year round but takes on special importance during festive sales.
The most important thing to keep in mind is that your website layout should be optimized for smaller screens with a touch of fast loading times, should not be too heavy, and the layout should be fluid. 
That apart, any festive animations and themes should play across devices. You could also look at voice-based product discovery, as this can simplify discovery for your consumers. Statistics state that 31% of smartphone users worldwide use voice tech at least once a week, and this number is set to grow.
Digital Strategies for Festive Season #5 : Festive Themes
Making sure your digital platform reflects the festive spirit is a powerful way of connecting with customers. Think of classic images such as snowflakes and colours like red, gold, and green. Add catchy slogans linked to the season. Holiday-inspired calls to action can also increase conversions.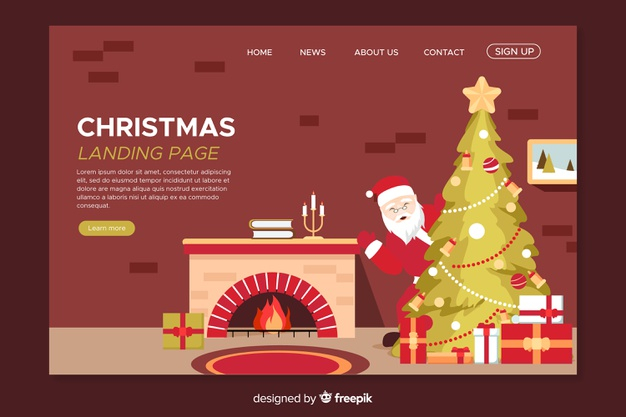 You could also think of banners and pop-ups designed especially for festive sales. Make sure, however, that these are not too frequent or intrusive. Your website's fonts, too, can change to match the festive cheer. 
The trick is to not lose out on your website's distinctive identity and yet make it look like a digital transformation that's ready for celebrations. 
Digital Strategies for Festive Season #6 : Social Media Festive Campaigns
Social media campaigns that promote your festive attractions and deals have become an essential part of seasonal digital marketing strategy.
Studies show that 54% of browsers use social media to research products. You should have clear goals about what you want such campaigns to achieve: is it visibility, conversions, or something else? 
The proper use of hashtags, allied with memes and videos, is also important. Consumers will be happy to share social media content with the world if they find it relevant, insightful, or humorous. 
Digital Strategies for Festive Season #7: The Power of Offers
You must already be aware that during any festive season, consumers encounter an extensive range of offers. There are sales, limited-time deals, free shipping, and many other promotions.
These should be used as they appeal to shoppers, but care must be taken to be unusual and innovative. For example, you could create relevant contests that are linked to your product or service.
Then, there could be specially formulated products or giveaways. Perhaps there could be many different promotions for a limited time, with each one valid for just 24 hours. 
These and other activities will make sure that your business remains in the customer's mind throughout the season. 
Get the Best of the Festive Season with Uplers
At Uplers, we specialize in providing experienced and expert teams for web development, digital marketing, and marketing automation. We've helped leading companies across the globe successfully achieve their digital targets with consumer and B2B marketing campaigns.
Be it Thanksgiving, Christmas, Boxing Day, or just about any time of the year, we'll come up with winning strategies to attract eyeballs and improve conversion rates. Get in touch with us right away to have a happy festive season.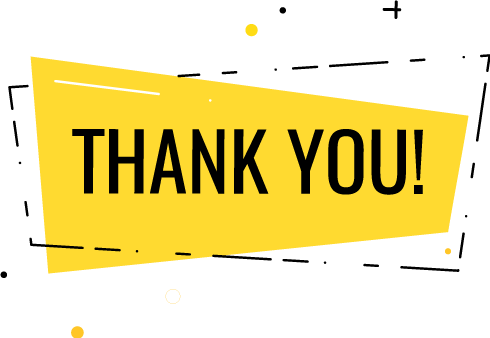 Thank you for submitting the details!
We will keep your information safe. Feel free to contact us with any questions at hello@uplers.com
Please check your email for next steps shared by Robert.