Explained! The 10 Most Common FAQs About Dedicated Team Model
Aayush Gupta
April 4, 2020

7

Minute Read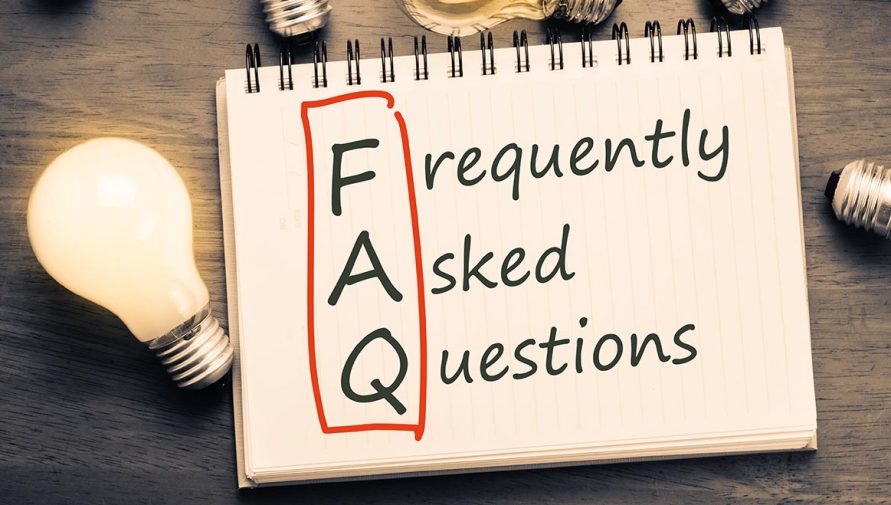 Outsourcing has now evolved as an independent service sector by itself. Global Business Services (GBS) is the new terminology for the entire sector. An indication of the popularity and growth of outsourcing.
We have adopted this new terminology to refer to all organizations that offer outsourced services to a wide range of businesses.
Background
Cutting costs and access to talent – these are the two primary reasons that prompt businesses to outsource their needs. That is also making one of the various outsourcing models to emerge as more popular than the others.
Clear Preference For DTM
Younger managers are veering increasingly towards a strategic partnership model with GBS (Global Business Services) organizations. This movement towards a more strategic and integrated partnership indicates a rising preference for the dedicated team model (DTM).
The popularity of the one project at a time kind of outsourcing is on the decline. 
What exactly is DTM? How does one optimize the business gains from this model? That's what we discuss in this article. Pretty much everything you need to know about the DTM approach to outsourcing.
Top 10 Questions Answered on the Dedicated Team Model (DTM)
1. What Is The Dedicated Team Model?
The dedicated team model (DTM) is a globally recognized approach to outsourcing. Companies use this model to successfully execute their business activities through a third party team that functions fully under the company's control.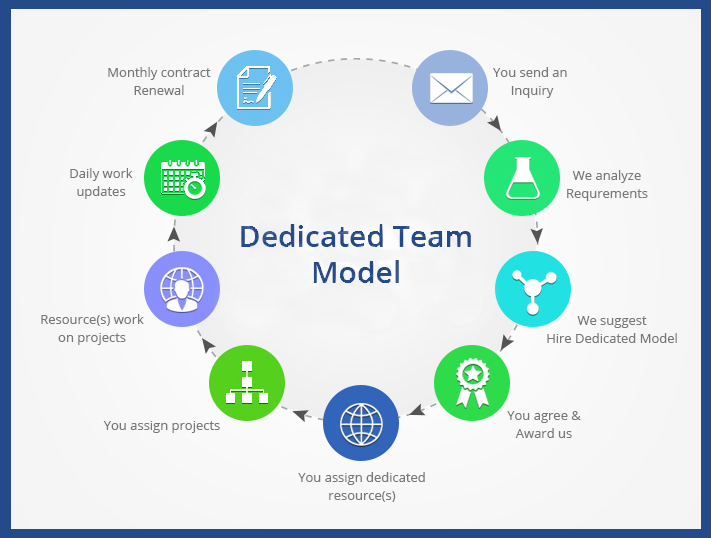 DTM involves an agreement between a company and a GBS organization. The GBS agency dedicates human and other resources full-time to work for the company, matching the company priorities.
2. Who Needs A Dedicated Team?
Any company, whether a startup or an established brand, may need a dedicated team to fulfill specific business needs not within the skill-sets of the in-house team. It is a model that addresses in-house capacity gaps.
This is an efficient solution model for complex business needs as a readymade team of professionals becomes quickly accessible.
3. Who Benefits From A Dedicated Team?
The global outsourcing market valued at US$92.5 billion has been dominated by two core types of business needs: Business Process Outsourcing (BPO) and Information Technology Outsourcing (ITO). The latest global trends reflect that BPO is on the decline while ITO is growing steadily. 
In 2019, BPO contributed US$26 billion to the total outsourcing market value. In contrast, ITO accounted for US$ 66.5 billion. 
Technically, any business, big or small, startup or established, can benefit from a GBS offering a dedicated team. To take care of the company's business processes or IT needs.
4. How Does The Dedicated Team Model Work?
At Uplers, we've perfected the art of delivering value-adding services via dedicated teams. 
We spend time understanding your business goals, as also your project objectives. We assign the best-fit team for your requirements to give you a seamless business experience in partnering with us.
The team we assign has the specific skill-sets necessary to achieve your project objectives and fulfill your business goals. Our project manager remains in constant touch with you to update you regularly about how the project is progressing.
5. What Are The Benefits Of Working With A Dedicated Team?
To have a dedicated team working for you is like having an in-house team minus the tedious administrative management tasks, and the heavy overhead costs. The benefits are many:
You have a team with the exact expertise to match your project needs, readymade to you. No need to go through the long hiring process. You save on both time and recruitment costs. 

You do not need to spend time and money to set up office space and procure equipment for your team. Yet you have the dedicated team under your full control, just like an in-house team. 

You don't need to spend time and energy on administrative details like leave etc., but the team's functioning remains transparent to you. You retain full monitoring options.
6. Why Is The Dedicated Team Model Better Than Project-based Outsourcing?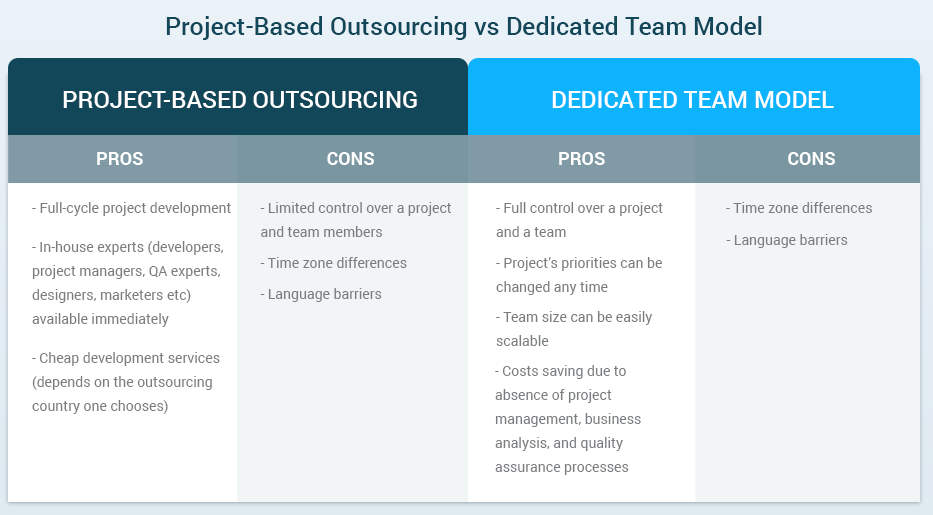 The project-based model may work for specific short-term needs. For long-term business needs, you need a dedicated team as a strategic partner aligned with your overall goals and priorities. The advantages are many:
In project-based outsourcing, you have no control over the team composition. The team proposed at the time of hiring may seem to have the cross-sectional skills that your project requires. 
However, you won't have a say in any changes in the team. The hired GBS agency may shift team members without any prior permission from you. 
In DTM, the GBS agency offers you a team that best fits your needs, but you have the ultimate say. Once you approve the team, it remains under your control. 
The GBS agency cannot arbitrarily shift team members around. 
You have no control over the day-to-day functioning of the team in project-based outsourcing. You may never know of any delay in the project execution until it is too late. 
You are completely free of any such worries in the case of a dedicated team. The project manager will remain in constant touch with you, sharing regular updates. 
It is difficult to address any scaling up need in project-based outsourcing. A dedicated team is scalable at any time as per need.

Security continues to be a sensitive area with project-based outsourcing.  You have no control over how the GBS agency will handle the proprietary company data you have to share with them. 
The trust and dependability levels are much higher with a dedicated team. It is a strategic partnership, unlike a short-term hirer-vendor relationship.
7. What Is The Difference Between In-house, Remote, And Dedicated Teams?
An in-house team is a part of your company that physically works with you for your projects. That is still the most commonly-used model across organizations. If you have the right in-house team with the skill-sets that you need to achieve your business goals, nothing like it. 
A remote team is one that works for you without being physically present at the workplace. A remote team could have your permanent employees, as well your outsourcing service providers. 
A dedicated team is an outside team that works dedicatedly and solely for a client organization. The GBS agency tailor-makes a team for you after thoroughly assessing your business needs.
8. How To Manage Your Offshore Dedicated Team?
Institute an online project management tool. Your GBS partner may create it, but you need to approve that. Have an orientation training on how the team will use it to ensure that there is standardized usage.
There are existing project management tools that you can use.
Make sure that all communication happens through a central communications tool. 
When all official communications become accessible to relevant people in a single digital tool, dedicated teams are able to overcome the problems caused by potential communication gaps. 
Keep a target of bringing together team members together at least once an year for interpersonal exchanges, and to help them feel more involved. 

Dedicated project managers are a key pillar of successful dedicated teams because they are able to supervise all the moving parts of the outsourcing machinery and identify possible challenges proactively.  
9. How To Deal With The Time Zone Difference When Hiring An Offshore Dedicated Team?
This is an issue that needs to be sorted out right at the outset. 
It partially depends on the scale of the time difference. If it is a 4.5-hour difference, for instance, finding common time for online meetings and calls is not too difficult. 
However, if your offshore dedicated team is on the other side of the globe with a 10.5/11-hour difference – the challenge is much higher. Outsourcing companies understand this challenge and have mature processes in place to provide 24 x 7 coverage, primarily enabled by setting up 3 work shifts.   
10. Why Hire Dedicated Offshore Teams From India?
India continues to be the top-ranked destination for offshore outsourcing. According to Statista, India top-scored in 2019 with an index score as follows: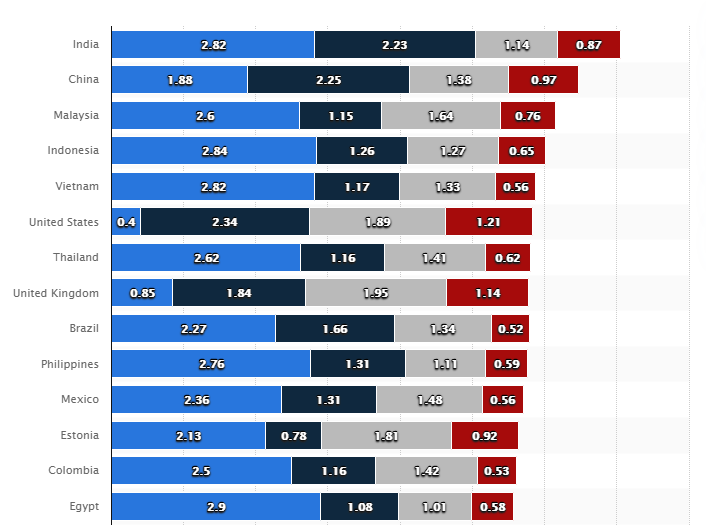 Financial attractiveness – 2.82

People and skills – 2.23

Business environment – 1.14 

Digital resonance –  0.87
Nearest rival China has an index score of 1.88 in financial attractiveness. Indonesia alone has a higher index score of 2.84 for financial attractiveness. However, Indonesia scores nowhere near India in the other indicators. 
A 2017 article lists the following reasons as the facilitating factors behind India's popularity as an offshore destination:
The country's huge population makes skilled labor with high talent easily accessible.

India has a vast IT industry matching the size of the country and its population. The market value of India's IT sector was US$129.5 billion in 2016. That's higher than the IT market in the whole of Europe taken together. 

A number of top-ranking Fortune 500 companies have set up several offices in India, pointing to the availability of a dependable talent pool in the country. 

Minimized language barrier due to the high level of English usage in India. It is the second-largest English speaking country in the world, with only the US having a larger English-speaking population.

Supportive government policy since the country's economic liberalization in the 1990s makes doing business with Indian teams smooth and easy. 

Countries like the US and the Western European countries gain in work-time extension when they partner with an Indian offshore team. 

The icing on the cake, to deliberately use a cliche, is the low financial investment needed when you choose India as your offshore destination. No other country offers as attractive a combination of talent and hard work at such inexpensive rates.
How Uplers Can Help You Build Your Dedicated Team
We have a customized approach to the DTM process to facilitate your partnership with us. 
Define your project scope in details and inform us about your requirements

We will consult with you about the proposed team structure that best fits your requirements. You take the ultimate decision in choosing your team. 

We will propose the right mix of skill-sets necessary for your project in terms of experience and expertise.

Once the NDA (non-disclosure agreement) and the contract get signed, we will assign your chosen dedicated team to you.

You are free to change the team structure and upscale it at any point as per your needs.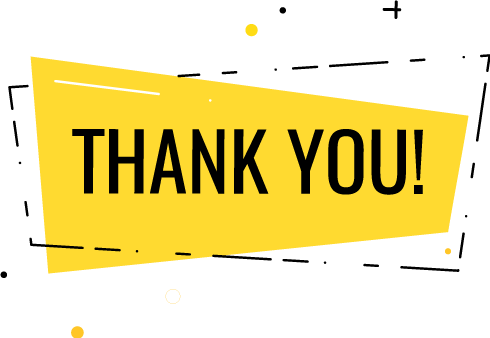 Thank you for submitting the details!
We will keep your information safe. Feel free to contact us with any questions at hello@uplers.com
Please check your email for next steps shared by Robert.