How to Set Up Distributed Teams for your Digital Agency
Sheryl Jones
June 16, 2020

11

Minute Read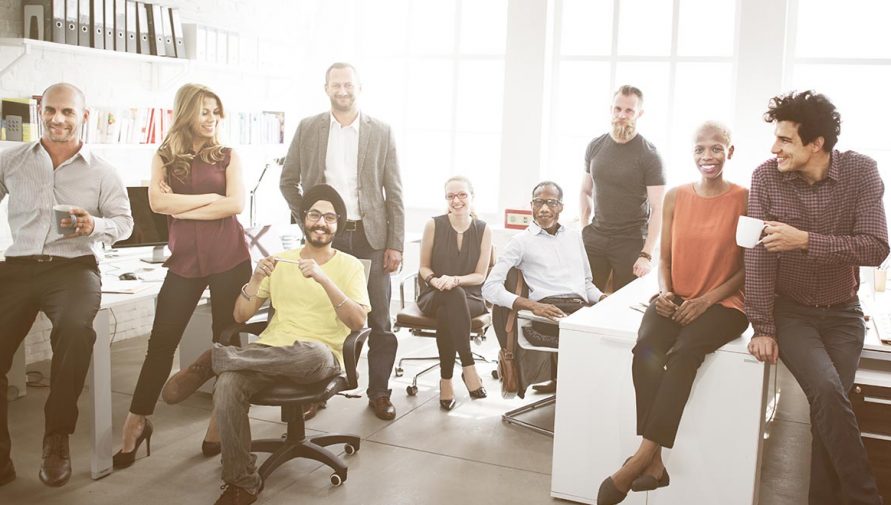 In January 2020, if you would have told anyone that they would spend a chunk of their March and April working remotely, they would have asked you to stop yanking their chain. Wasn't that just wishful thinking?

Well, some magical monkey's paw has now made that wish come true. We are all sitting in our comfy PJs, attending meetings over Zoom (Am I audible? Can you see me now?), and have officially lost track of what day it is! As we stay in, working from home is "in."

However, as we adjust to this "new normal" in the wake of the COVID-19 pandemic, companies may find it challenging to track and manage their remote teams. But, companies are readily adopting the 'distributed teams' trend to beat the heat of this pandemic. 
In this article, we would be hovering over the following segments:
What is Distributed Team
The Distributed Team Advantage
The popularity of Distributed Team (Statistics and Numbers)
The Core Ingredients for Managing Distributed Marketing Teams
Actionable Tips on How to Set-up A Distributed Team
How to Build The Right Work Culture among your Distributed Teams
The Road Ahead
What is a Distributed Team?
The concept of distributed teams is not new. Even if you operate from a physical office, every team becomes a distributed team after surpassing a stipulated team size. These teams are then distributed across cabins, rooms, floors, office buildings, cities, countries, and even continents!
A distributed team comprises decentralized, location-independent coworkers who communicate and collaborate to achieve a common goal. 
In simpler words, the workforce is a mix of full-time employees and freelancers, who may or may not share a physical office space. As stated previously, these teams could either be co-located or operate internationally!
The Distributed Team Advantage
Major enterprises such as Google, MasterCard, Oracle, Amazon, GSK, and Microsoft have been making use of distributed teams for years! It is an indication that the shift towards working remotely and employing distributed teams started way ahead of the pandemic. If anything, the Coronavirus outbreak has catalyzed the adoption of this approach.
So, what pushed this decision in the first place? The following advantages:
1. Limitless Access to Talent Pools
The talent shortage is one of the greatest hiring challenges of the current times. Traditional hiring procedures will only tap into the local talent possessing a limited number of eligible candidates. Commuting to work and the time taken thereof is yet another challenge to overcome.
On the other hand, distributed teams originate from different locations, which not only broadens your talent base but also makes it quicker and easier to employ the services of a top performer. Furthermore, using flexible talent facilitates on-demand services, which will offer your company a bang for its buck.
2. Happier Employees
Happy employees make for a happy business – this adage comes through when you offer workplace flexibility to your employees. A study indicated that full-time remote workers are 22% happier with their job when compared to those who have never worked remotely. The reason for better job satisfaction stems from better work-life balance (91%), better focus/increased productivity (79%), less stress (78%), and no more commuting (78%).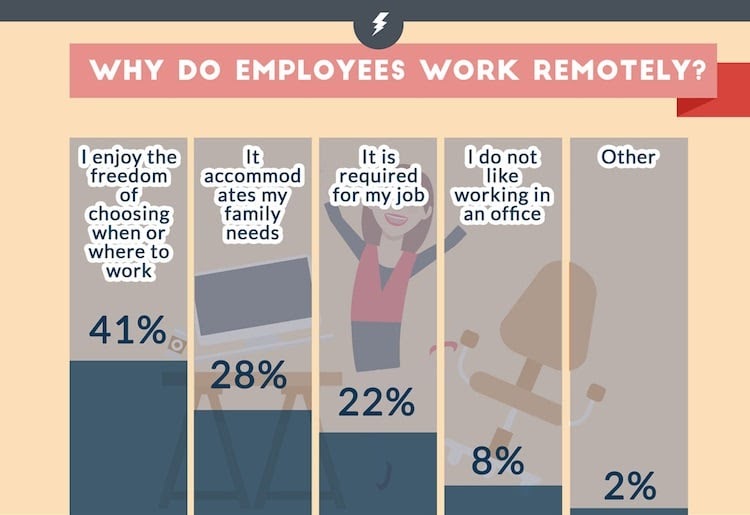 Naturally, happier employees are more likely to stick around longer. Higher employee retention will save you on resources.
3. Greater Scalability
The current global condition has made a strong case for companies to stay adaptive and agile. It has come to light how organizations may have to scale up or scale down at a moment's notice. Distributed teams enjoy hiring flexibility, especially as it allows you to recruit talent on an ad-hoc, need-per-basis rather than offering full-time employment. As a result, distributed teams can easily be regrouped and reorganized as when the situation demands so.
4. Access to Local Intel
Small and medium enterprises that wish to expand to different geographical areas can hire distributed teams right from their targeted region. At the same time, the teams are equipped with local insights, which will make their efforts more relevant and effective!
For example, consider that you are a company based in France but marketing to the UK. Naturally, a UK-based marketing team can conceptualize more appropriate campaigns. Depending on their inputs, the company may delegate tasks to its web development team in the Philippines, SEO teams in Brazil, and content development teams in India to align the various aspects of marketing.
Distributed Teams in Numbers
Here's what the world (and major industries) thinks of distributed teams: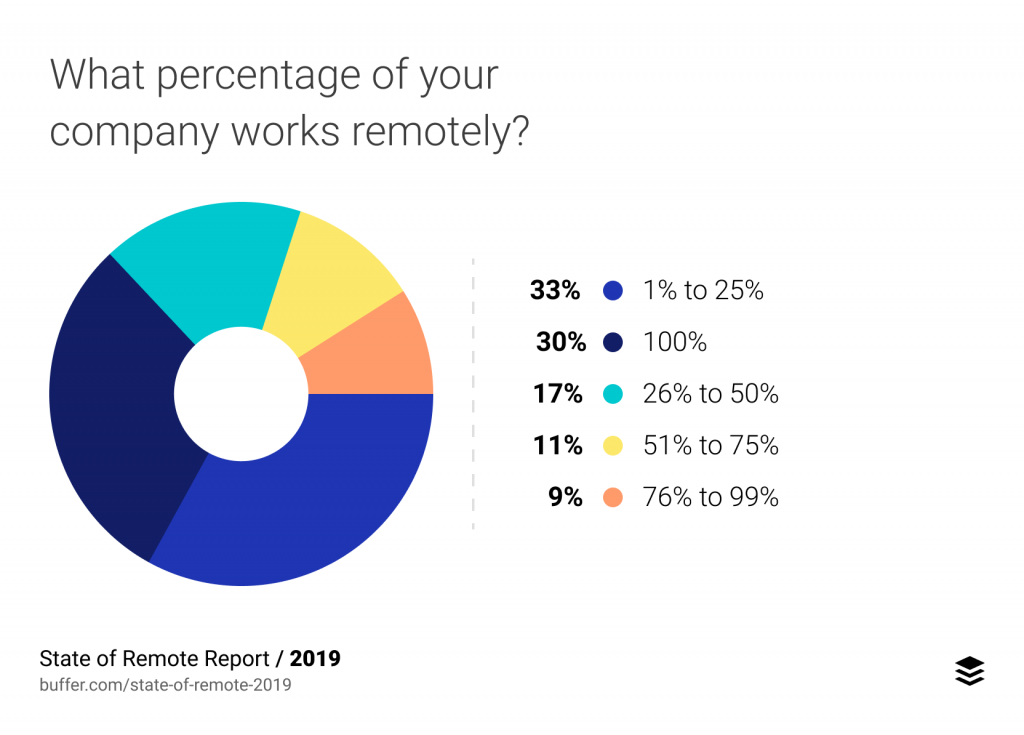 The Core Ingredients for Managing Distributed Marketing Teams
A company cannot accidentally shift towards a remote work environment. The transition must take place deliberately and with elaborate planning. To manage your remote teams, you need to take care of the following systems and practices:
1. Communication
Whether you are attempting to align marketing with sales or outlining a new marketing strategy – communication plays a vital role in sustaining all activities. Avoid using negative phrases and offer corrections and suggestions paired with GIFs and emojis to set a positive tone.
2. Coordination
Building coordination between distributed teams will ensure that you have a highly responsive marketing unit. Have a timezone spread in place so that overlapping teams can hand over the business to each other teams in a 'pass the baton' relay format.
3. Collaboration
Collaboration between distributed marketing teams is both a science and an art. Managers will have to closely monitor the collaboration between the various limbs of marketing and develop a formula that works for them best.
4. Organization
Curate an organizational structure to facilitate and execute the marketing efforts. Your team does not need to reinvent the wheel. Thus, ensure that they enjoy organizational support to address the pain points that affect them.
5. Operations
Operations are all about bridging the gap between planning and execution. Train your distributed teams to mirror the procedures that an in-house marketing team would follow to achieve the desired result.
6. Culture
Even though the employees may operate remotely, they are an integral part of your marketing department and the organization as a whole. Hence, companies must make an effort to inculcate a healthy work culture that is uniform and inclusive. Nearly 80% of Millennials prioritize culture fit above every other factor that determines their willingness to work for an organization.
Actionable Tips on How to Set-up A Distributed Team
Now that you have an understanding of the key elements that come to play while managing a distributed marketing team, you have to establish a process to facilitate smooth and seamless operation throughout the network.
Here are a few actionable tips that will help you set a standardized marketing process:
1. Recruit the Right Talent
It has already been established that distributed teams give you access to top talent on a project or ad-hoc basis. Thus, if you do not have a distributed marketing team in place, now is a good time as any to get started. Remote working may not be everyone's cup of tea. Some individuals will outperform others, while some will find struggle with staying productive. Find the right people and make them a part of your team. Individuals who are self-motivated, independent, trustworthy, and capable of making autonomous decisions are more suited for remote operations.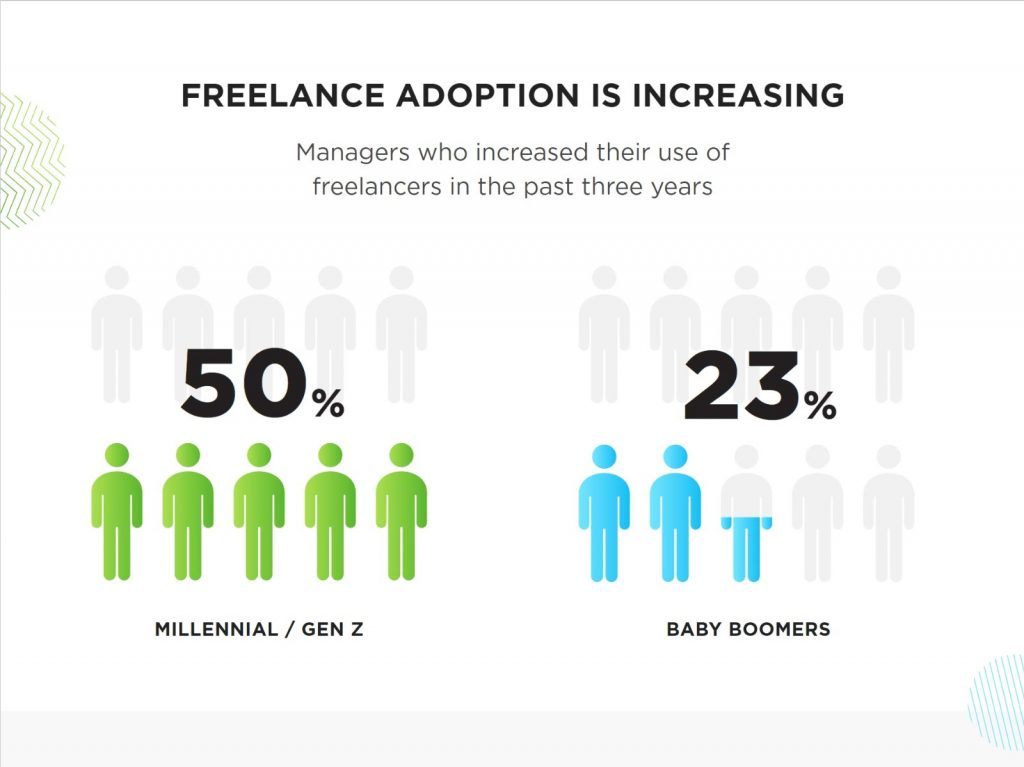 On the other hand, if you already have a marketing team in place, you could hire a marketing head or a manager possessing the requisite experience and speciality in handling distributed teams.
2. Focus on Onboarding
Whether it is new recruits or your marketing team turning virtual, onboarding plays a crucial role in determining the team's abilities. Unfortunately, several companies fall short in providing a holistic onboarding experience.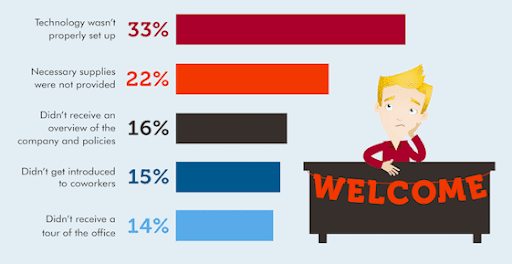 An employee that has a better understanding of the tools and how to operate them will be more engaged and enthusiastic about delivering the desired results. Further, creating an organizational chart can lend structure to your distributed marketing team. Finally, assigning team leaders that can aid and assist the onboarding of your marketing team can help the employees adapt to the digital workplace.
Thus, if you wish to have a marketing team that is loyal, creative, productive, and innovative, you need to have an effective onboarding strategy in place.
3. Define Clear Expectations
Your team members cannot read your mind. As your marketing team gears up to work together remotely, they lack the personal connection and cues such as interpreting body language or reading between the lines. At the same time, it is easy to misunderstand or overlook any instruction. Hence, it is crucial to set out expectations clearly while working with a distributed team.
As a marketing unit, your goals have to be SMART (Specific, Measurable, Achievable, Realistic, and Time-bound). Communicate these goals to keep them focused on the big picture. At the same time, break down these expectations into smaller, individual goals to ascribe them to different roles and positions to enhance accountability. 

With a more transparent system in place, marketing heads and team members can easily track and report on the progress and focus on the end result rather than the hours spent on achieving it.
4. Establish Multiple Channels of Communication
Email marketing is great. However, operating a distributed marketing team through emails will be slow and frustrating, to say the least.

Your marketing team is responsible for translating your brand value and company message. Thus, it is mandatory that the distributed teams are in constant communication to ensure uniformity in brand voice. As a result, several communication channels over digital platforms have to be readily accessible.

Have a mix of video conferencing tools, instant messaging applications, and other collaborative platforms to keep all team members in the loop. You need to enable synchronous and asynchronous channels of communication to offer more context to every interaction.
5. Conduct Regular Meetings
There is something personal and comforting about bouncing ideas off of each other through face-to-face communication. Considering that marketing involves frequent brainstorming sessions, you may have to come together often to exchange ideas. While in-person meetups may be on hold, you can conduct virtual meetings to track progress, review goals, and revise your marketing strategies.
However, exercise caution while hosting virtual conferences as they may result in unproductive time sinks. To avoid letting this opportunity go to waste, draft an agenda, and stick to it before your team gets on a call. In addition to group meetings, encourage one-on-one interactions to check up on your employees.
6. Choose a Collaborative Platform
There is a slew of marketing collaboration platforms that can facilitate seamless collaboration. Utilize technology as an extension of your team and individual capacity to bridge the gaps between a distributed team. 
Have a dedicated tool for all activities, whether it is monitoring the efficacy of email marketing or checking up on your content marketing efforts. Get a marketing dashboard where all metrics are readily available so that your teams can deliberate on issues and develop innovative solutions.
A visual dashboard not only reports on the marketing strategies, successes, and tasks, but it also makes the distributed team feel like a part of a common process.
7. Make Data Accessible
According to a report titled 'The Experience of Work: The Role of Technology in Productivity and Engagement' employees spend more than 25% of their time searching for information that they need to do their job!

Hence, to allow your distributed teams to operate as a cohesive unit, you must provide the right information at the right place. Whether it is company details or brand designs, marketing teams must have access to information in a centralized location. Skip the confusing email attachments and share all the information in a Cloud-based repository of company data.
As a result, you are allowing unrestricted movement of data between your teams while preventing the formation of data silos, loss of data, and data dilution. Passing on bad data to your sales team will only result in a loss of time and resources!
Naturally, the last thing you want to deal with right now is the constant bickering between sales and marketing.
8. Develop a Team Spirit
Extended lunch breaks and chit-chats around the breakroom may seem unproductive. Still, they are an integral component of social life, and there is no better substitute for team building than a people-to-people connection.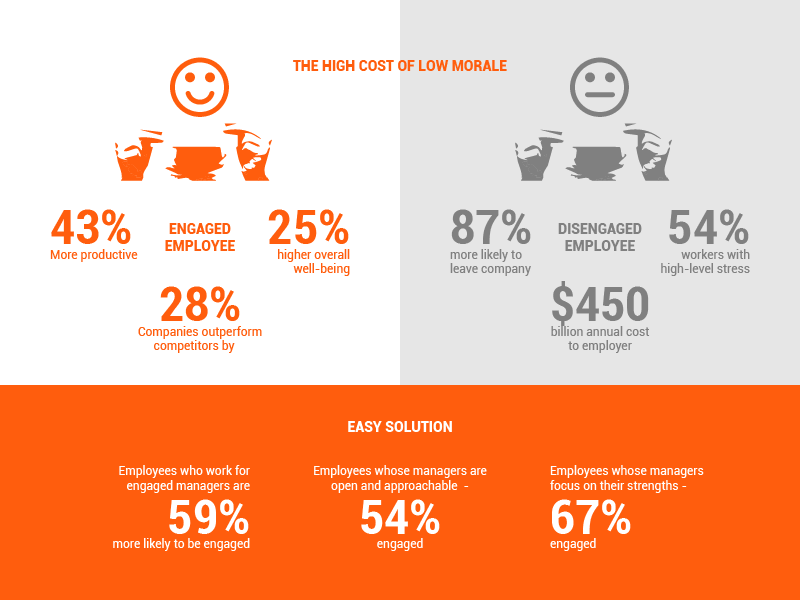 At the same time, there is no denying the fact that working remotely can result in an employee disconnect. Hence, it is imperative to develop a working team spirit. The collaborative tools and platforms can double up as channels for having fun and unwinding with your colleagues. So take this time to build rapport between distributed team members.

Companies are encouraging quarantine activities such as the Getty Museum Challenge to motivate and engage remote team members. Plus, it's a great way to tap into your creativity!
9. Define Key Performance Indicators
Most marketing activities have moved over to the digital domain. The corresponding key performance indicators (or KPIs) can help you quantify and track the progress made by each individual or team in reaching the marketing goal.

Some marketing KPIs for the different branches of marketing are outlined below:

Social Media: Reach, Impressions, Followers, Likes, Comments, Clicks, Shares, Mentions, etc.

SEO: Total website traffic, organic search traffic, keyword ranking, page views, uniques, domain authority or page authority, conversion rate, etc.

Email Marketing: Delivery rate, email open rate, click-through rate, unsubscribe rate, conversion rate, etc.

Content Marketing: New leads, opt-ins or downloads, marketing qualified leads, time on page, pages per session, etc.

Paid Ads: Total spend, cost per click, customer acquisition cost, lifetime value, impressions, etc.
These KPIs will allow you to keep an eye on the performance of your marketing campaign and work on the avenues where you fall short.
Also Read: How to Train Your Offshore Teams as per Your Company Standards
10. Respect Time Zones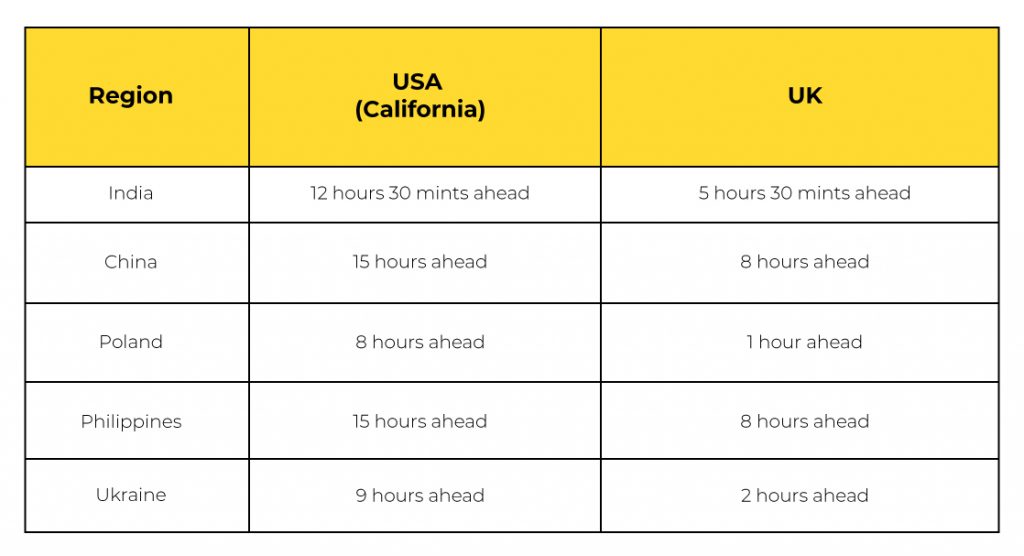 Scheduling activities and meetings can be easy when you are operating in the same time zone. However, if your marketing teams are distributed across continents and time zones, it can be rather tricky to formulate realistic work hours that accommodate everyone without disrupting their personal schedules. 
Moreover, most collaborative platforms have an in-built calendar to set up schedules and timelines. Similarly, a good practice is to block overlapping periods for strategic discussions and meetings where you may need inputs from other teams.

Moreover, teams may agree on setting up time boundaries where employees can turn off their devices and spend their time with their family or get some sleep.
How to Build The Right Work Culture among your Distributed Teams
Every business has a unique company culture that reflects its guiding philosophy

Make your remote teams a part of this work culture by:

Introduce new employees to the teams and regularly communicate the work culture.

Circulate internal emails on the latest news, updates, and developments on the ongoing projects. Keep them fun and informal.

Recreate a digital water cooler over Slack or Google Hangouts, where employees can exchange non-work information.

Conduct informal virtual events such as book club meetings or parties where they can talk about their personal interests.

Include training and courses that enhance your employee's knowledge base in terms of career-related skill or educational growth.

Promote in-person meetups wherever possible.

Establish a feedback system to promote transparency and establish a sense of shared leadership.

Prioritize the health and wellness of your employees and take time out to check in on employees that are exhibiting signs of burnout.



Rather than picturing your distributed teams as small groups or individuals, companies must adopt a unified outlook. Make your employees feel like they are a part of something bigger, and it will make them give their best. For instance, the shared sense of accomplishment that comes with reaching a goal or a target surpasses that of an individual's achievement.
The Road Ahead
The benefits of distributed teams remain uncontested. However, managing them can feel like a challenge for those having a traditional approach.

Invest in your distributed teams, and your company will be suitably rewarded. Eventually, it all boils down to developing trust, building rapport, and establishing communication that can determine the success of your remote marketing teams. Above all, communicate, communicate, and communicate to ensure that your marketing department can function as a well-oiled unit.

There is no shortcut to having a fully functional distributed team network. In other words, it takes time, effort, and patience. In these trying times, your team's ability to adapt and rise to the occasion will surprise you.
A final piece of advice – Jump aboard the remote culture bandwagon because it is clear that it is here to stay!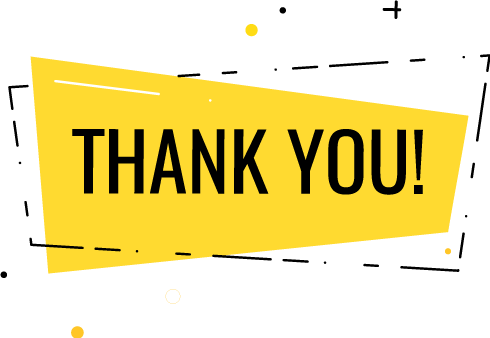 Thank you for submitting the details!
We will keep your information safe. Feel free to contact us with any questions at hello@uplers.com
Please check your email for next steps shared by Robert.