Top 5 Alternatives to Toptal for Hiring Remote Developers
Sara Al-Bakri
August 6, 2021

6

Minute Read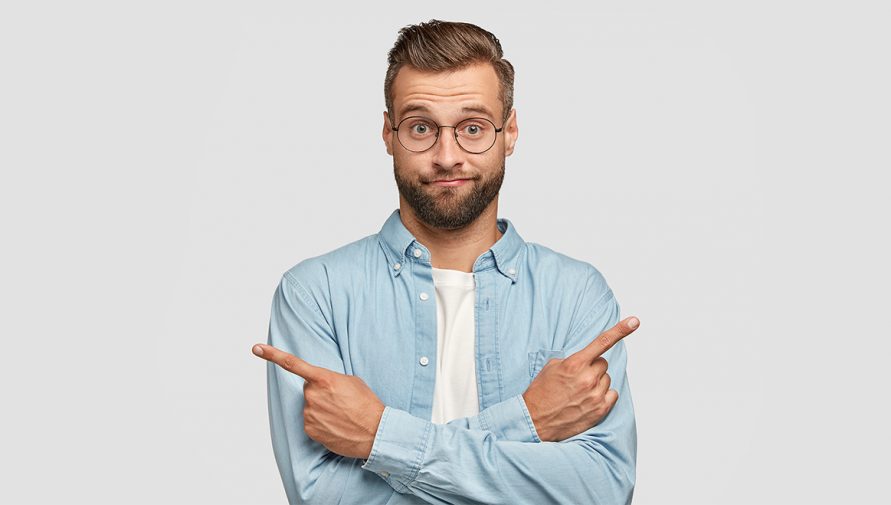 An IWG study indicates that 70% of the global workforce is working remotely at least once a week, while 50% do so half of the week. There is phenomenal growth in the market of remote tech jobs. With a growing trend to outsource and hire tech talent overseas, there has been a surge in the number of job seekers. There are several Alternatives to Toptal for Hiring Remote Developers. 
Productivity levels of remote developers are on the rise. A FlexJobs survey reports a 35%- 40% boost. The demand and need for remote workers will also continue to grow as the freelance market moves away from traditional full-time positions into more flexible, independent positions.
Today, many agencies help you find the right talent from a cesspool of remote work professionals in line with your needs. Toptal is one such agency and a premier marketplace for hiring remote developers. However, there are several alternatives you can employ and consider depending on your requirements.
In this post, you will gain insights into everything from the top alternatives to Toptal to how each of the agencies is markedly different from one another. Also, if you are planning to build a remote team – you must know that the rules have changed.
Here's a list of top 5 Alternatives to Toptal for Hiring Remote Developers could choose from based on your budget. Before making the final decision, the things to know are the location, number of hours, and years of developer experience. Let's get started!
Five Alternatives To Toptal For Hiring Remote Developers
Upwork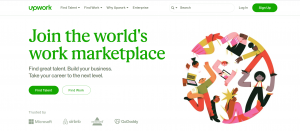 Source: Upwork
When operating a global business, the owners and their demands can find themselves in situations where they steadily outgrow their local workforce. If you want to keep your business moving and realize all the benefits of remote workers, Upwork is the place for you.
To find remote workers on Upwork, customers create 'jobs,' indicating the job title and the project's budget. Developers then bid on the projects they like, provide an hourly rate, and elaborate on why they would be a good fit for the work. Customers/Clients can pick who they want to hire from a list of eligible freelancers.
Upwork's Talent Scout scours through their database and matches you with talented professionals. There's a minimal effort on your end and more work put in by Upwork. Unlike other staffing agencies that will charge you an exorbitant price for their services, here, you only pay for the skill you require and save 30-50% of the cost.
Remote work offers a lot of employment opportunities at Upwork. It can also give someone the feeling of having immense control over their careers. In fact, there are individuals who want to be on their own and work without any form of boundaries. It is truly a great thing to experience, and Upwork makes it possible for a variety of professionals.
 Fiverr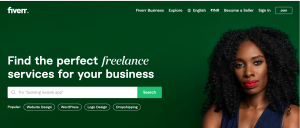 Source: Fiverr 
Fiverr is quite a convenient service when looking to hire for remote work. It is a place where you can get UI/UX design, website design, framework setup, programming language development, etc., all for $5 only. Even though the community is fantastic, it also has its share of scammers and less-than-stellar products/services.
The gigs are varied and cheap, with freelancers coming from different parts of the world. You don't need to get quotes or get worked up around negotiations. You can get the most lucrative services starting from as low as a dollar even.
It's undoubtedly a hub for cheap-skilled labor, making it complicated to sift through the lot for authenticated top-notch talent. The site isn't under the obligation to verify the skill level because of the hordes of people available on Fiverr.
You can gain access to a remote developer by logging in as a 'Buyer' and searching for an optimally priced freelance profile by reviewing all the details and their ratings—indeed a go-to place for completing last-minute tasks where you're facing a time crunch.
Turing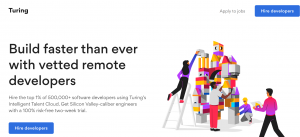 Source: Turing
Turing is another alternative of hiring Remote Developers. Its an remote-first technology company that builds the software that powers digital workplaces. They have made some fantastic technology, from chatbots and intelligent assistants to enterprise workflows and team collaboration tools.
Turing's Talent Cloud is trustworthy by offering remote work professionals with their expertise in daily workplace communication. They believe in fairness and transparency at all company levels, including compensation, incentives, management, decision-making, and hiring.
Turing is a relatively new platform that allows you to hire top developers and technical talent independent of their location. Now, you can live and work anywhere you like — whether that's in the Middle East or Silicon Valley.
Turing hires developers and connects the most qualified remote work professionals with companies who require their support and assistance. One of the significant challenges while hiring remote work talent is properly assessing work quality when you can't see a candidate in action.
It's certainly a reliable platform that doesn't allow the limitations of time zones and distance to come in the way of the hiring process.
Freelancer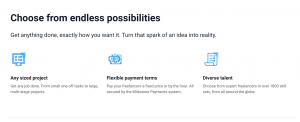 Source: Freelancer
The software industry is one of the fastest-growing industries in the world for remote work opportunities. Many new developers want to take the leap and work remotely. Some already do. However, many potential employers do not know how to evaluate you as developers who work from home.
Freelancer allows you to hire remote developers, designers, and virtual assistants easily. They're an ideal platform with profiles of verified freelancers. You can post the development job, and the most appropriate freelancers will help you complete your work just like any other outsourcing company.
The Milestone Payments Program ensures that outsourcing shouldn't be about finding cheap labor but finding trustworthy people who can help grow your business. It is an international team of Designers, Developers, and Marketers who help each other unfold maximum potential.
At Freelancer, the pool of remote developers wholeheartedly embraces the concept of freedom and flexibility. As a client seeking out fresh talent, you can post your job and receive hundreds of applicants with unique skills.
Uplers

Source: Uplers
Did you know? In the arena of global digital capabilities, India constitutes 75% of the talent. 
Let's face it, hiring remote developers is hard. Finding one who shares the same entrepreneurial mindset as you and your company is an even more significant challenge. Remote work makes things even more difficult by taking away the ability to judge the personality or appearance of people you're interviewing. So how do you solve this problem?
One way is to use Upler's vetting process, ensuring that you match and can easily choose from India's top 3.5% of tech talent. The idea is to get a feeling for potential employee's knowledge and interests in technology and business by providing a marketplace for high-quality work at a reduced expense of nearly 50%.
The client can choose from a variety of options of programming languages like WordPress, PHP, and Front-end developers. Flexibility is a significant benefit while using Upler's Talent Connect Services, where skilled developers are abundant and readily available. To help build any type of application or program.
Through Upler's Talent Connect, you get the exclusive benefit of hiring remote developers that are an extension of your company and will work for you as per your need. No matter where you're in the world, the developers will adapt to your time zones to carry out seamless workplace communication.
The onboarding process is simple, with the fulfillment of all the needs and requirements of the developers. Leaves, payroll, talent development, scaling up, etc., are in alignment with Upler's prompt support and service. It is undoubtedly the most brilliant way of hiring skilled individuals.
Wrapping Up
It's a robust belief system that talent should not get restrained to a specific location in this day and age. Developers have always been able to work remotely, but we're only just now seeing it become better recognized as a legitimate and serious career option. Finding alternatives to Toptal is not a walk in the park. Hence the above list will help you navigate the process of selection and support you in making the right choice.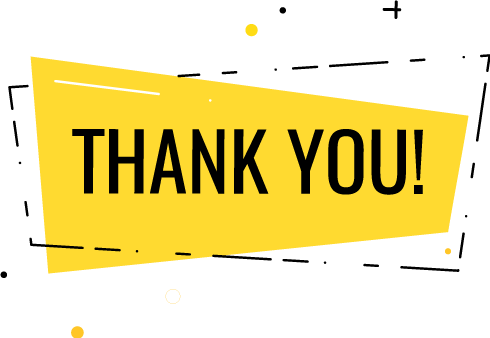 Thank you for submitting the details!
We will keep your information safe. Feel free to contact us with any questions at hello@uplers.com
Please check your email for next steps shared by Robert.