How Much To Pay When Hiring TOP Indian Tech & Digital Talents: A Guide For Global Companies
Raunak Jain
July 5, 2023

6

Minute Read
In their book Leading Organizations: Ten Timeless Truths, McKinsey partners Scott Keller and Mary Meaner identified attracting and retaining talents as the foremost issue for global companies. This issue will grow bigger as more industries become skill-based, increasing the importance of top talents. 
Indian top talents, known for their varied skills, international exposure, extensive industry knowledge, and consistent results, are crucial for business growth. To hire them, global companies prepare a competitive salary package that aligns with the industry standards, falls within their budget, and rewards the talent for their hard work. However, this is a bigger challenge than it seems. In this blog, we will discuss the factors that influence the salary package, and how to determine salary that will attract top Indian tech talents.
Understanding Top Indian Tech Talents
Before we find out how salaries are determined for Indian top talent, let us first deep dive into what makes them special and how to identify them during hiring. In simple words, top talents are those who excel in their job roles, bring new ideas to the table, solve big challenges, work independently, and contribute towards business growth.
The general idea behind a top Indian talent is represented by the image below:
A comprehensive vetting process is the most reliable way to identify these top talents and shortlist them for the next step. During interviews, the top talents demonstrate good understanding of their industry, expertise over their day-to-day tasks, and experience in collaborating with other departments. You will be impressed by their communication skills and confidence in their abilities.
"We recently interviewed a digital marketer from India, who applied to the company via LinkedIn – before scheduling, I was skeptical but was amazed by how the person conducted himself. His skills and the way he answered my questions were incredible. We are always looking for someone who knows how to have a great personality, but how he answers all the implied questions aligns with how the company works. He would thrive in our company and bring immense value to our team." – Marketing Director of A Tech Company
We have curated an in-depth guide that can help you define and spot the top talents using a combination-based approach. 
Key takeaways from the guide:
Importance of Top Tech Talent
 In today's competitive business landscape, hiring top talent is crucial for organizations to succeed. However, a candidate who is a perfect fit for one company may not be suitable for another.
Defining Top Talents For Your Organization
By using combination sets, as explained in the guide, businesses can define candidates as per their attributes (skills, education, experience, etc.) and judge their suitability for the job role.
Optimizing the Hiring Process
 Seeking feedback from hiring managers and optimizing the combination sets accordingly can lead to improved hiring results.
Factors That Determine Salary For TOP Indian Tech Talent
There are numerous factors that pull the strings while you determine the salary for top talents. Let us have a detailed look at the factors and how they influence the salary:
High-demand Skills
Specialized expertise in next-gen technologies or a particular industry gives top talents a competitive advantage. For instance, an Indian data scientist is valued at USD 6,500 – 10,000 per year, due to their increased demand and low supply. As a result, companies are willing to offer higher salaries to these talents and ensure business growth.
Prevailing Salary Trends
The industry average for salaries shift from time to time as per the demand of a particular profile, the talents available, and its impact on the future. Businesses must keep up with these trends to understand the salary determination for top talents. For instance, based on their demand, Indians are set to earn the highest salary increments in Asia-Pacific, as per a study by Korn Ferry.
Years of Experience
A highly experienced talent is significantly valued in the industry, as they possess varied skills, deep knowledge and industry expertise that can benefit any organization. Such talents command higher salaries due to their proven track record and ability to handle complex tasks. 
Level of Education
A higher level of education, such as a master or a doctorate leads to better job prospects and high-paying jobs. Such talents possess the relevant knowledge and skills to create a positive impact in an organization. They are also capable of handling major responsibilities, which is why they are sought after by numerous organizations.
Role-specific Requirements
The salary expectations rise for certain job roles which demand particular attributes, such as strong communication, problem-solving, leadership, etc. An associate who carries on internal tasks and a senior personnel with larger responsibilities will demand different salaries, which is justified.
To get a better idea of how to determine salary for a position, you should rely on a data-driven approach that combines all the relevant factors and presents a ballpark amount – a Salary Competitiveness Analysis.
Conducting a Salary Competitiveness Analysis
A salary competitiveness analysis is a process that is used to perceive the industry trends, find out how much competitors pay a profile, and how to determine the annual salary that suits your organization. In a market as competitive as India's, it is crucial to gain insights into the salary trends for all profiles and workstyles for making better hiring decisions.
Here's a step-by-step guide on how to use this method effectively:
Define The Job Role 
Start by outlining the job position, roles, responsibilities, skills, and experience for the profile. This will help you in understanding the organizational value of the role and determining a preliminary budget. 
Identify Comparable Job Roles
Search for similar job roles within your industry or sector. You can find them on several online platforms, industry-specific salary surveys, and job postings. These roles should have similar skill requirements, responsibilities, and experience levels. 
Access Salary And Wage Reports
Collect salary data for the identified comparable job roles. You can find this information from numerous industry reports, online job boards, professional networks, and survey agencies. You can also go through our salary guide which provides the latest and most reliable information on competitive pay for Indian top talents.
Analyze The Salary Data
Once you have gathered the salary data, analyze it to identify the salary range and average compensation for comparable job roles. Read the changes in the salary trends and check how much your competitors are paying. Notice how the trends are moving based on the talent's skills, experience, education, location, and other role-specific attributes.
Determine The Compensation Range
 Based on the analyzed data and additional factors, determine salary range for the job role. The range should include a minimum and maximum salary figure, allowing for some flexibility based on the candidate's qualifications, experience, and performance.
Adjust For Internal Factors
Consider your organization's internal factors such as budget constraints, company policies, and pay scales while determining salary range for employees. Ensure that the proposed range aligns with your company's financial capabilities.
Evaluate And Update Periodically
Keep track of market trends and re-evaluate your salary competitiveness analysis periodically. The job market and industry norms may change, requiring adjustments to your compensation strategy to remain competitive.
Remember, while a salary competitiveness analysis is a valuable tool, it's crucial to consider other factors like employee benefits, perks, growth opportunities, and company culture to attract and retain top talent.
If you do not want to go through such an intense process, you can find out the competitive pay range in our Salary Guide for Global Companies to Hire Top Indian Tech Talent 2023. The guide provides a research-based outlook on the salary trends in India, imperative for global hiring managers looking to hire top Indian tech talents.
Final Thoughts
In conclusion, attracting and retaining top talents is a critical challenge for global companies. However, preparing a competitive package that attracts top Indian remote talent means navigating various factors and studying the salary trends of the industry. 
A data-driven approach, like Salary Competitiveness Analysis, can help companies find out how to determine salary for a position. Regular evaluation and adjustment of the analysis will help in staying competitive in the market.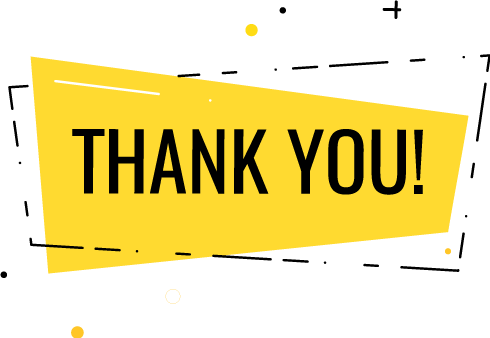 Thank you for submitting the details!
We will keep your information safe. Feel free to contact us with any questions at hello@uplers.com
Please check your email for next steps shared by Robert.