Top Factors to Select the Right IT Outsourcing Company
Kevin Oskow
March 24, 2020

7

Minute Read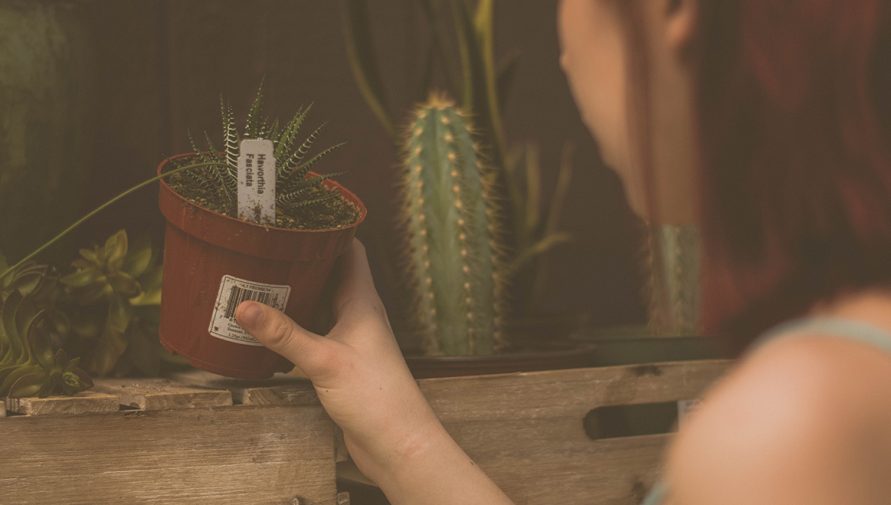 Hiring an overseas workforce to outsource IT services? Expect benefits like:
Lower overheads

Focus on core business activities

Better service quality

Faster growth

Rapid releases

Ongoing innovation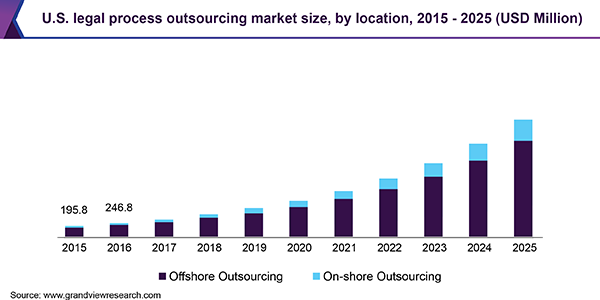 All in all, it's a win-win for your business' bottom line!
The thing is, not all IT outsourcing companies are the right fit for your projects. For example, an outsourcing service provider specializing in staff augmentation cannot handle digital marketing engagement. Always select the right outsourcing partner and the right model of outsourcing. This will bring long-term business success.
The right choice can drive competitive advantage. But in an industry with global market size of $92.5 billion, that's easier said than done. That's why due diligence is necessary. Find outsourcing service providers that cater to your segment and have the necessary expertise and resources.
Top Factors to Consider When Selecting an IT Outsourcing Company
1. Meeting Your Scalability Goals
Scaling up your business' internal team is expensive and time-consuming. You must hire new people, create new offshore remote teams, and develop new policies and procedures. Your IT infrastructure must grow too.
Outsourcing IT services provides an on-demand team at a fraction of the cost. Here's how remote teams help your business:
Build new infrastructure as required

Track and manage infrastructure

Free up other teams to focus on growth, sales, customer engagement
Outsourcing, thus, offers unmatched scalability along with flexibility.
No wonder 43 percent of US companies outsource IT jobs. The right outsourcing IT company allows business managers to schedule staff effectively. This reduces cost-per-project and helps agents work efficiently.
Therefore, the right outsourced service providers have the staff and size to ramp up quickly. This is handy when project volumes spike during major marketing campaigns or seasonal activity.
2. The Model of Outsourcing You Wish to Go With
Outsourcing engagement models vary depending on two primary factors:
Distance

Client-provider relationship
These are not mutually exclusive. Rather they are two perspectives framing various types of outsourcing engagements. Find out which of these suits your requirements the best:
Location-based Types of Outsourcing
Distance defines location-based outsourcing models.
Onsite Outsourcing- The provider sends qualified professionals to work in your office. Think of it as outsourcing implemented onsite!
Onshore Outsourcing- Businesses outsource IT services to providers in the same country but outside the company.
Nearshore Outsourcing- Outsource digital services to providers in nearby or neighbouring countries. Providers share the same time zone with clients.
Multisource Outsourcing- Simultaneous location-based outsourcing engagements from various service providers. Enterprises and corporations use this model to ensure every need is sourced to the best provider.
Relationship-based Types of Outsourcing
These models describe the balance of responsibility and ownership between outsourcing service providers and clients.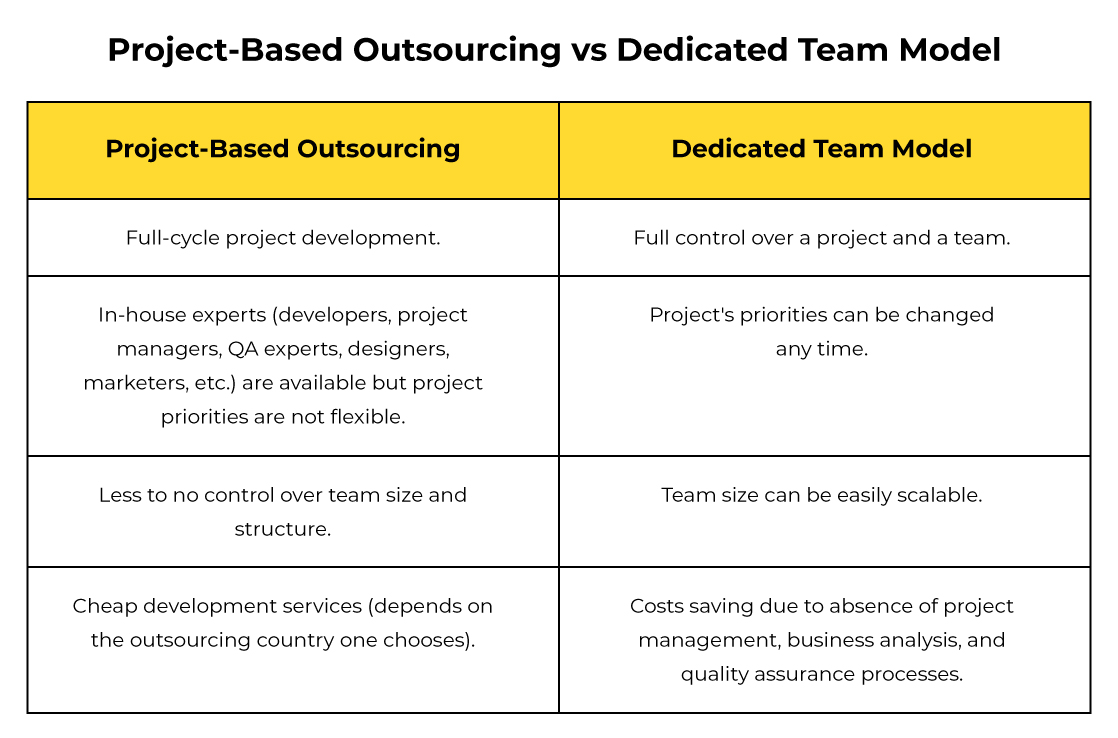 Staff Augmentation Model- Businesses handle the bulk of the responsibility. They lease workers from outsourcing IT companies for internal development projects.
Dedicated Team Model- Clients share responsibility for and ownership of outsourced projects with the provider. Both parties decide upon the responsibilities beforehand.
Project-based Model- The outsourcing service provider bears the majority of the responsibility. They handle projects as per your requirements.
3. The Best Outsourcing Location
Know the location of your preferred IT outsourcing company. Consider the following factors:
The practicality of regular meetings for deployment support and knowledge transfer

Immigration rules

Ease of communication via video conferencing

Time zone difference

Round-the-clock service capability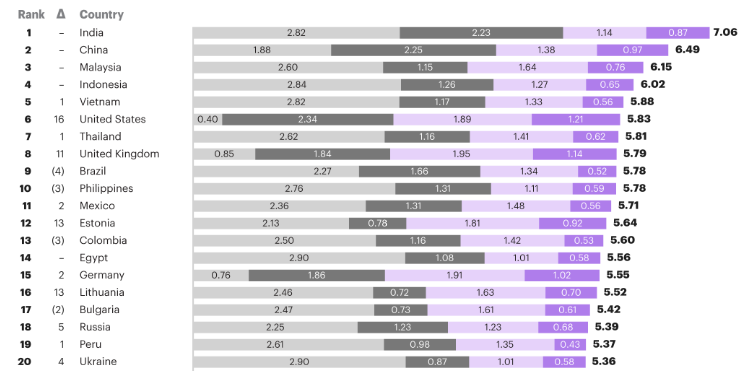 Depending on your business needs, choose the best outsourcing location from:
Eastern Europe
There are more than 1 million developers in Eastern Europe. 42 percent are based in Ukraine and Poland. These countries provide highly-skilled digital professionals. This can be attributed to high-quality education and good English. The cultural affinity with European governments supports business development.
Ukraine- This European country has one of the fastest-growing IT sectors. There are more than 105,000 developers. The capital Kyiv is an industrial hub.
Poland- Poland offers more than 118,000 tech specialists and has decades of outsourcing experience. Most professionals work in Krakow and Warsaw. Expect great service at a high cost.
Asia and Middle East
These regions offer many IT outsourcing service providers at low hourly rates. The time difference is significant. Also, communication issues are common. This is due to minimal cultural affinity and low English skill.
India- India is the biggest country for offshore outsourcing with more than 25 years of experience. There is a huge pool of marketing and tech specialists. Experience ease of the business process and cultural compatibility.
China- China has stepped up its game, both in political and business environments. The region offers decent services and skilled developers.
Latin America
It is an attractive IT outsourcing destination for US businesses due to geographical proximity and low fees. Latin American providers also encourage collaborative teaming.
Mexico- Reasonable service costs and a well-educated growing workforce make Mexico a good choice.
Argentina- The European-influenced culture of the region makes Argentinian professionals easy to work with.
Also Read: 5 Best Outsourcing Countries to Outsource Web Development Services
4. Intellectual Property Rights and Patents
Privacy and data security are important for your business. And you need to share sensitive information with the outsourcing partner when you outsource IT services. But, without proper management, your data may be mishandled.
Sign a nondisclosure agreement with your preferred IT outsourcing company before sharing sensitive details. Also, hire a vendor who regularly conducts security and network audits in the workspace. Ensure they use the proper tools to safeguard your intellectual property and prevent data leaks.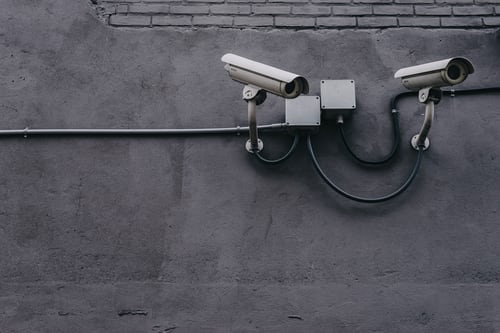 Never sign contracts prematurely. Check whether they benefit only one party. Also, pay attention to the jurisdiction and governing law applicable. Hire a local lawyer if necessary to protect your business interests.
Consider one of the four approaches for intellectual property in outsourcing:
Client has all IP rights, agency has license

Agency has all IP rights, client has license

Apportion of different rights to both parties

Joint ownership
Keep in mind joint ownership is considered the least safe option. Be ready to negotiate.
Make sure the agreement defines exit strategies and repercussions for breach or infringement. Dispute resolution clauses like disaster recovery plans and insurance coverage. The agreement must also take into account all improvements and modifications during the relationship.
5. Company Processes and Communication Standards
IT outsourcing companies must have a benchmark of quality service. They should support your business' mission and values. If necessary, ask for their KPIs and quality assurance measures. Assess whether they are sufficient to meet your requirements.
Ensure they understand the scope of your business. Ask questions like:
What is my business need?

What can be the best solution?
These will identify the problem you are solving. Decide your business goals and convey the same to your agency. They will decide the best possible solution to achieve your desired goals.
Do not share vague requirements. Always be specific in terms of what you wish to do. After all, communication is the soul of business. Communicate your ideas clearly with the agency and management. Make sure you receive constant updates on projects. Also, ask to be kept in the loop about the tools used for communication.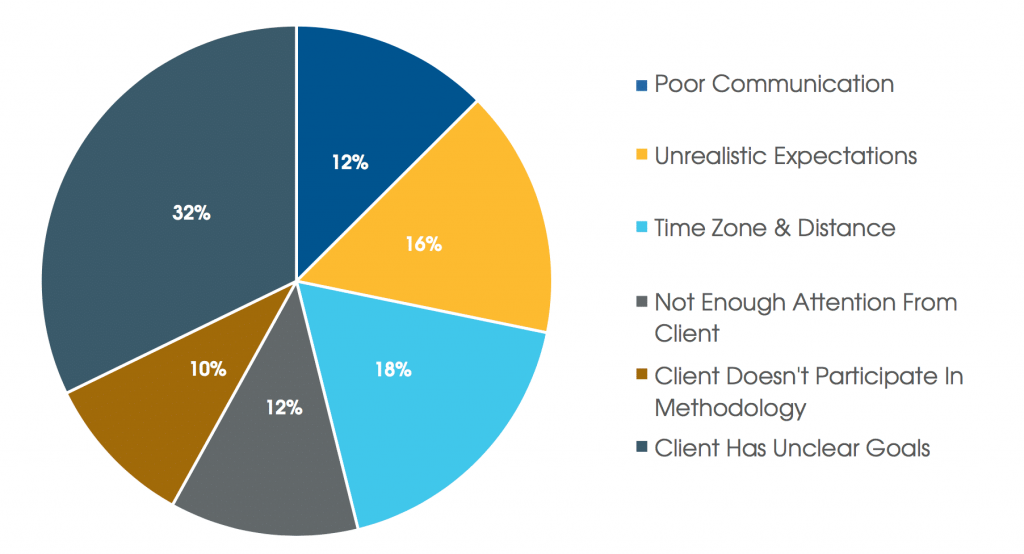 Main Reasons Why Outsourcing Fails
The right outsourcing company will promote clear communication. They will filter your messages and emails to the right people in the agency. They should also communicate seamlessly without language or cultural barriers.
6. Costs and Expenses
59 percent of business leaders do not consider cost the main driver for outsourcing. Their main priority is to focus on core business aspects and solve issues with capacity.
But saving money is still a priority. Nearly 45 percent of businesses outsource IT services to save money. Also, 46 percent claim outsourcing helps them access skill sets not available in-house.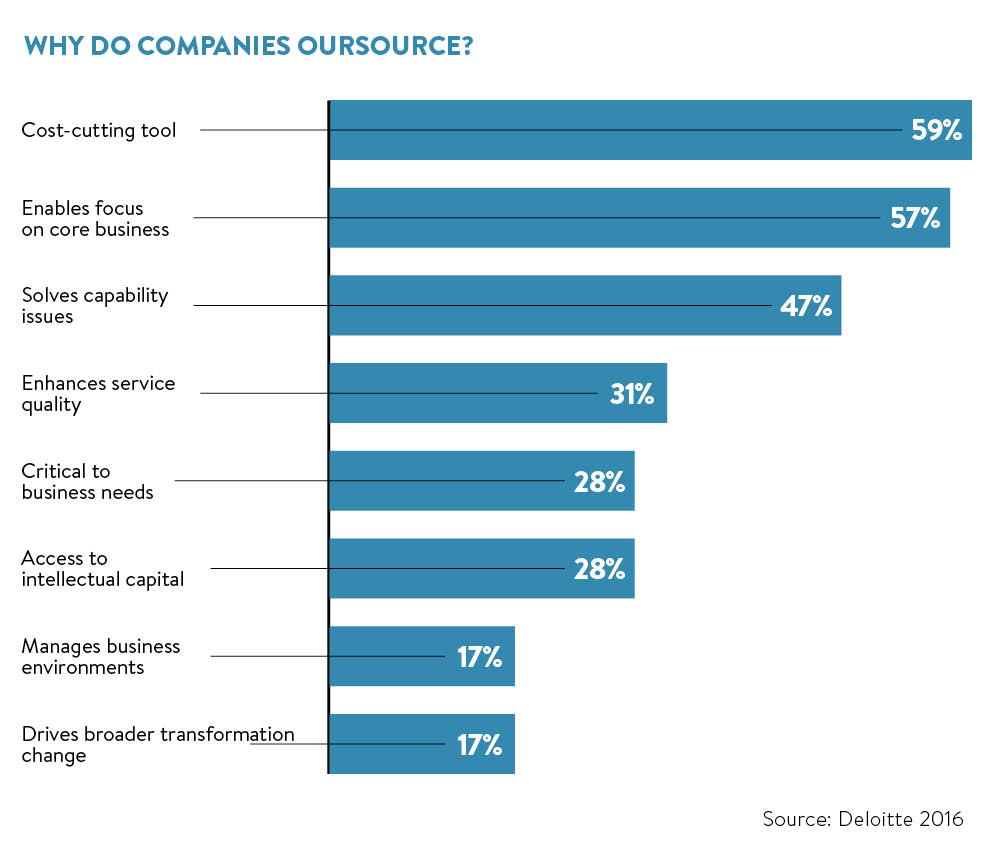 Tech and marketing firms normally benefit from outsourcing due to reduced costs. Most digital work that is outsourced ends up in third-world countries with an educated population. Outsourcing professionals here charge less than first-world counterparts. Rates are paid hourly or by the task, based on the conditions agreed upon by both parties.
7. Resources and Technology
Many businesses outsource IT services to improve their business model while minimizing capital risk exposure. Outsourcing providers design systems composed of different frameworks and processes.
But ensure your preferred agency has the right tools and equipment to cater to your needs. Avoid hampering your project due to lack of resources.
Technology plays a key role in the success of tech and marketing outsourcing models. Pay attention to the technology used by the company. Ensure it ticks the right boxes:
Meets the latest industry standards

Easily accessible

Mobile-ready
It is also a good idea to enquire about the agency's future technology and resource policy. This will be crucial for your growing business.
In a Nutshell
An experienced IT outsourcing company helps your business make better decisions. They tweak strategies to improve areas where your business practices are ineffective and outdated.
Aside from the points mentioned above, there are various other factors that help you select the right outsourcing service provider. Pay attention to industry knowledge, quality assurance practices, and project planning and management. Remember parameters may vary based on the location of the outsourcing service provider.
So, never make spontaneous decisions. Give yourself sufficient time to consider every possible factor before choosing the right outsourcing company.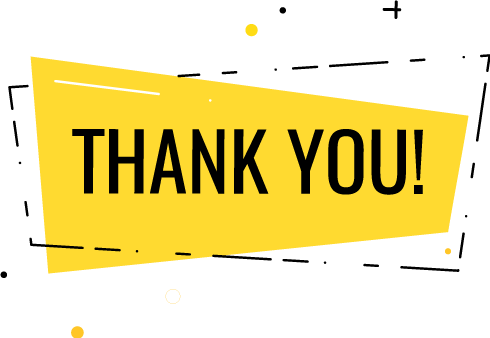 Thank you for submitting the details!
We will keep your information safe. Feel free to contact us with any questions at hello@uplers.com
Please check your email for next steps shared by Robert.