WordPress Consultant: When is the Right Time to Hire One?
Siften Halwai
September 16, 2022

8

Minute Read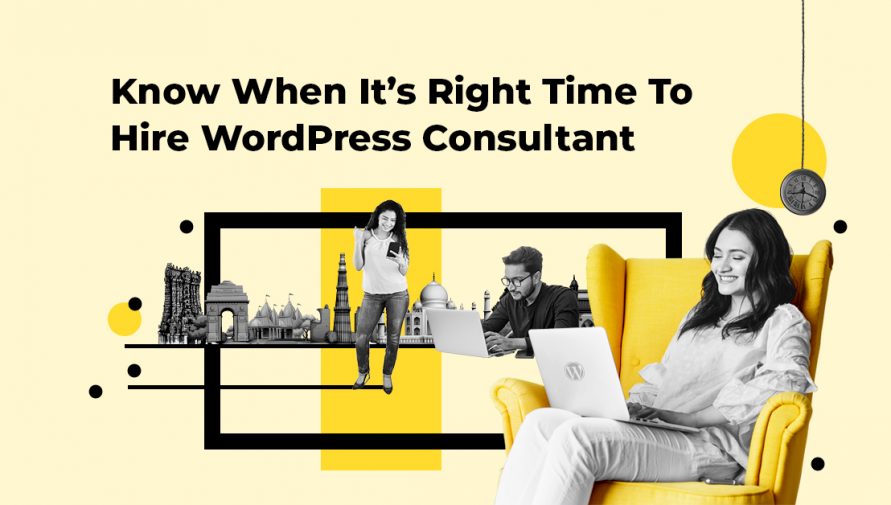 WordPress is an excellent platform to get your foot in the door to establish an online presence and harness digital marketing. However, making everything look refined and professional requires the intervention of a skilled WordPress consultant. Whether you are looking to build a brand new website or improve an existing one, here's how you will know when it is the right time to hire a WordPress consultant.
Who is a WordPress Consultant?
A WordPress Consultant is a professional who has a detailed understanding of the WordPress ecosystem. They clearly know the key things like WordPress.com VS WordPress.org, plugins, themes, UI/UX, etc.
They have a unique insight into how WordPress fits into the larger (or more specific) organizational goals and aspirations. Accordingly, they can devise new strategies through which companies can achieve their business objectives using WordPress.
Some WordPress consultants possess end-to-end knowledge and expertise on all things WordPress and can help you build a website from scratch. On the other hand, some have niche expertise in any of the following areas of specialty:
SEO:

WordPress

SEO

consultants can evaluate your website structure, content assets, links, and other on-page and off-page SEO parameters to help your website rank on the search engine result pages (SERPs).

Marketing:

WordPress consultants having expertise in marketing can cater to different channels of marketing or address marketing as a whole to generate traffic, capture leads, nurture leads, and qualify prospects to transfer them to sales.

Performance:

WordPress website consultants play an instrumental role in managing the website performance, which, in turn, is linked to the user experience. Using their skills, they can finetune resource allocation and optimization to ensure the speed, availability, and accessibility of websites and their components.

Security:

With security being the primary focus amongst businesses and customers, consultants for WordPress security are heavily in demand. They can secure the website and associated elements such as access points, databases, etc.

Conversion:

Conversion is one of the prime objectives of establishing an online presence. WordPress consultancy can help design landing pages, incorporating a call-to-action (CTA), eliminating bottlenecks, etc., throughout the funnel to boost conversion rates.
Such a targeted approach to WordPress consulting allows them to serve and optimize businesses with existing WordPress websites.
How Can a WordPress Consultant Help Your Business?
Investing in WordPress consulting services can grant your business the following benefits:
1. 24x7x365 Assistance
WordPress consultants walk hand in hand with your business throughout the development process until you have met the intended goals. As such, whether you have hired a WordPress Consultant to create your website or to streamline the sales-marketing processes, the consultant will be right by your side to offer timely and relevant assistance – technical or otherwise – to help you achieve results.
2. Borrowed Expertise
Perhaps you did not add this to the budget for the cost to develop a WordPress website or you didn't have the resources to hire a dedicated team of WordPress developers to create your website. Or maybe you are looking to tackle a very tricky problem affecting your website. When you hire a WordPress consultant, you are effectively borrowing their expertise without having to pay through your nose for it. Whatever may be your specific requirement, the WordPress consultant can work on it at any stage to inject their expertise.
3. Continuous Growth
You may wish to optimize and revitalize your WordPress website from time to time. However, that does not mean that you will have to hire an entire WordPress development team to carry out your bidding. In fact, a WordPress consultant is best suited for this role as they can carry out a site-wide audit and guide you on the specific areas that need your attention. Based on their analysis, they can offer laser-sharp guidance on the areas that need your immediate attention.
4. Get More Value
Developing a website on WordPress is not a one-time "set it and forget it" kind of thing. You will have to revamp it or make necessary modifications to it. As seen already, such decisions should be made through the eyes of an expert. With a WordPress consultant by your side, you can not only decide on current changes but also plan future customizations to further improve your website. Alternatively, you can also involve a WordPress website builder consultant right at the initial stages so that they can prepare your blueprint for development from scratch.
5. Leverage Branding
Your WordPress website is an integral part of your brand identity. In this case, a WordPress consultant theme expert can help you curate bespoke themes or customize existing ones to conform to your branding guidelines to establish a visual and emotional link to your brand.
Such consistency provided by the WordPress theme developer in branding makes it easier for customers and audiences to trace any sales and marketing assets back to your website and, by extension, to your brand. A professional business consultant for WordPress themes adds credibility and popularity to your business.
6. Consolidated Action
Even if you have a centralized idea during the development of your WordPress website, different teams operate independently. As a result of such silos, when all the moving parts come together, they might not fit into the larger goal of the brand. The same applies during operations where sales and marketing may not enjoy the expected state of harmony, which dilutes the customer experience. WordPress consultants prevent such a situation by monitoring everything from a high-level and binding together the disparate elements.
7. Revise Strategies
The top WordPress consultants have your best interests in mind – even if it means letting you (and your business) go. Once they have understood your business requirements, they may, in fact, realize that it is beyond the scope of regular WordPress to accommodate such requests. Accordingly, they might recommend integrations to expand WordPress capabilities or even suggest migration from WordPress to an entirely different environment so that you can achieve your goals.
4 Common Signs That You Need a WordPress Consultant
Are you still wondering if WordPress professional consultancy services are right for you? Below are a few warning signs that indicate that you are in dire need of the WordPress expert guidance of a WordPress consultant: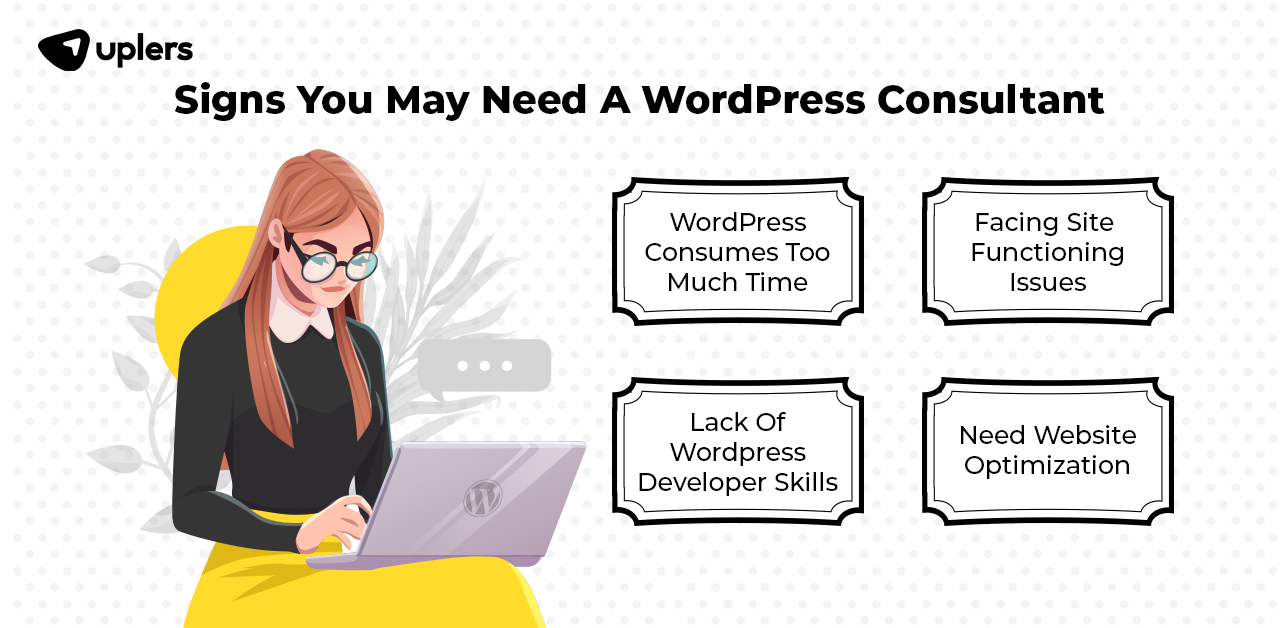 1. WordPress Has Become Time and Resource-Consuming
Even though WordPress is immensely user- and beginner-friendly, it still involves a bit of a learning curve to understand everything that goes into building and running a WordPress website. Staying focused becomes even more difficult as WordPress packs in a range of features that can be distracting (or even overwhelming).
Plus, you may wish to get everything right the first time, which means that you are entangled with the best practices, colors, themes, typography, and every other variable to make your website look professional. In short, you are spending more time on the website than your core business function. If this is the case, then it is time to welcome a WordPress consultant.
2. You or Your Team Lack the Skills and Expertise
If getting started with WordPress takes a good amount of time, imagine what it would take to master it! At the same time, if you are a small fledgling business or a cash-strapped startup, you do not have the luxury of onboarding a team of experts who can offload this task off of your shoulders.
When you are racing against time and competing with bigwigs, there is no better strategy than roping in an expert to lead the way. As a result, even if you are still in the learning stages and your team is still comprised of freshers, the WordPress startup consultant can take the lead and expertly guide the development, launch, and expansion processes. The developer's experience and skill level will also decide the WordPress developer salary.
3. The Site is Not Performing as per Expectations
The difference between expectations and reality is only comical in memes. If anything, it is downright alarming when you are trying to run a business! Of course, it's a whole different story if your expectations are not rooted within the realms of practicality. Besides, mild variations are expected.
However, a widening gap between the two could indicate an underlying problem. Maybe your plugins or extensions are outdated. Or your strategies are not supported by the existing tech stack. Some issues could be as grave as problems in the website development code. Whether it is a small glitch or a catastrophic failure, a WordPress consultant can swoop right in to identify the problem and work out a holistic solution rather than just a temporary workaround by using the best WordPress plugins, tools, and techniques.
4. The Website Looks Old, Clunky, and Unreliable
There is a vast difference between having a website and having a website that customers can trust and rely on. If your website looks outdated, is full of bugs and glitches, and is generally unreliable, you are virtually eroding the trust in your business and scaring off prospects.
In the modern age and time, even having a cookie-cutter website is not enough to get you noticed. You need something that attracts and retains attention – a professional, bespoke website that is truly you.
So, whether you wish to improve your website's functionality or enhance its overall quality, you will need a WordPress consultant to step in and take charge of such decisions. They can decide if your site can be revamped with engaging themes or with some of the best WordPress plugins to boost the features and functionalities. They know better what works best for your website.
How to Make Sure You're Hiring the Right WordPress Consultant?
With so much at stake, you would want nothing less than the best WordPress consultant to join your team. You can get in touch with WordPress developers, WordPress plugin developers, theme developers, and more for all kinds of expertise. Here's a broad look at how to bag the top WordPress consultants: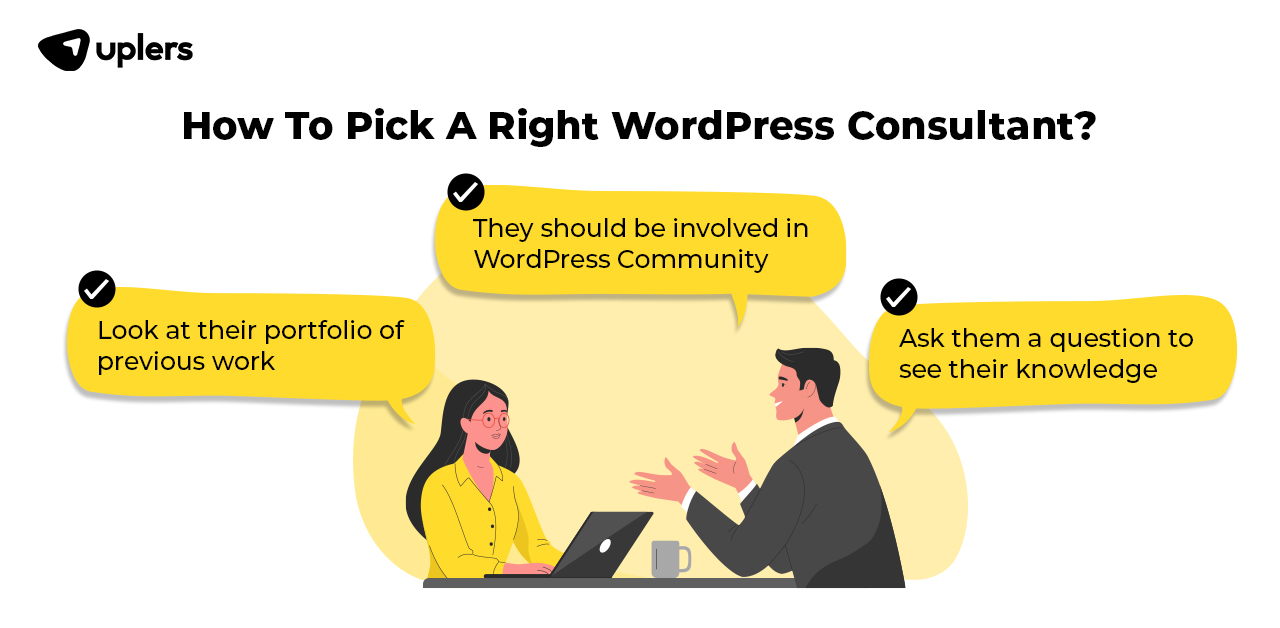 1. Request for a Portfolio
Most experienced WordPress consultants have a series of case studies and practical examples under their belt. And so, if you were to ask them about it, they will gladly do so and explain everything in excruciating detail. However, don't just take their word for it; ask for portfolios!
A thorough and meticulous WordPress consultant would have documented their contributions in various forms to support their claim. For instance, a WordPress website builder consultant could share a project scope detail and a live website of a client. An SEO expert would show screenshots of how traffic picked up on their website. Some may even have client testimonials vouching for their role – comments that can be verified.
2. Their Role in the WordPress Community
Another way to test the mettle of a WordPress consultant is to monitor and analyze their presence in the WordPress community. If they are as experienced as they claim, they would be highly active on WordPress-related forums and similar platforms.
Some may have spoken at conferences, conducted boot camps, published blogs, developed themes/plugins/extensions, and so on. They may have even been featured as the top WordPress consultants on different websites. In the digital age of connectedness, finding someone's footprint and influence is as effortless as it gets.
3. Ask the Right Questions
Someone who has been long enough in WordPress consultancy can anticipate questions asked in a typical interview. Similar questions or requirements should also be mentioned in the WordPress developer job description to attract the right candidates in the first place.
As such, throw your prospective WordPress consultants a curveball and ask them specific questions in line with your business requirements.
Demonstrate real-world problems and seek solutions to understand their approach. It will also shed light on their work culture, personal ethics, and working style, which will grant visibility into whether they are a good fit for your team. You will also learn about the different tools and platforms they use and whether you can support them with the same.
FAQs
Q1: What does a WordPress Consultant do?
A: WordPress consultants render expert advice on all matters related to WordPress.
Q2: What is the difference between a WordPress Theme Developer and a WordPress Consultant?
A: A WordPress theme developer is engaged primarily for the purpose of developing WordPress themes, whereas a WP consultant can cater to a broad spectrum of business requirements – from website development to optimization and beyond.
Q3: How do I find a good WordPress Consultant to help me with my website?
A: You can find WordPress consultants on WP forums and third-party websites. Alternatively, you can contact agencies like Uplers to connect with vetted WordPress consultants.
Q4: How much would a WordPress Consultant charge?
A: WordPress consultant rates vary depending on the consultant's experience, service required, and engagement model.
Conclusion
The decision to hire a WordPress Consultant is a great investment in your business. They save time, money, and resources that can be optimized for efficiency. At the same time, they improve results. Such a two-pronged strategy is a sure-shot recipe for success!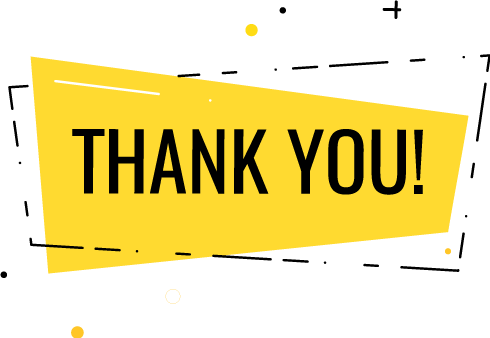 Thank you for submitting the details!
We will keep your information safe. Feel free to contact us with any questions at hello@uplers.com
Please check your email for next steps shared by Robert.