Common Mistakes to Avoid in Remote Job Interviews
Guest Contributor
August 28, 2023

4

Minute Read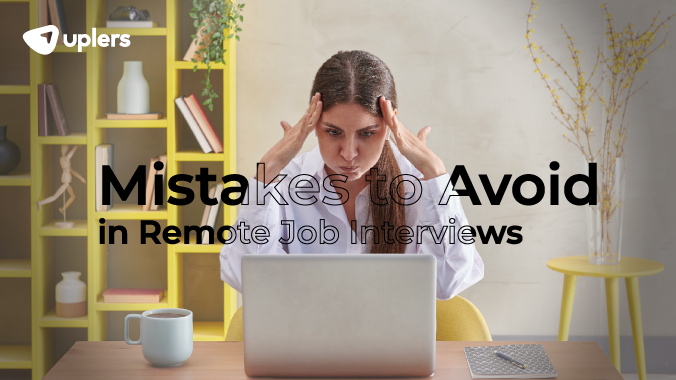 As remote working becomes more popular, mastering the art of remote job interviews has become essential. While the groundwork for these interviews bears resemblance to in-person ones, there are a lot of mistakes to avoid. 
I am Ivana Paul, a devoted Talent Opportunity Matcher at Uplers. My job is more than just matching; it's about guiding talent like you to find your potential and grab the opportunities hidden within remote job interviews.
In the current landscape, where virtual interactions reign supreme, remote job interviews have gained a unique prominence. These interviews go beyond traditional evaluation methods, requiring a balanced mix of technical prowess and refined communication. My responsibilities are that of guiding and helping the candidates prepare to be their best selves and ace the interview.
A Look at My Journey & Expertise
As I've journeyed through virtual interactions and talked to countless talents, I've seen first-hand the challenges and wins that often come with remote job interviews. It's like a journey where a single light on your webcam can open doors to fresh careers, and where a well-thought answer can bridge gaps across distances. From these experiences, I've spotted key challenges and, importantly, the smart moves that can lead you to rock your remote job interview.
In this article, I invite you to explore the world of remote job interviews with me. With tips from real-life experiences, my aim is to give you useful tools to confidently steer through virtual interviews. From setting up your tech right to acing virtual chats, and from leaving a great impression after the interview, these tips are here to help you rock your interviews.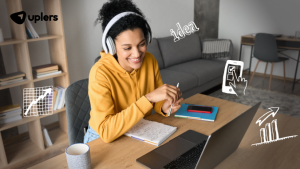 Let's uncover how to excel in remote job interviews together and use the power of virtual connections to shape your work journey.
Guiding You Through Challenges: Expert Strategies for Success
Let's delve into important insights that can empower your journey through remote job interviews: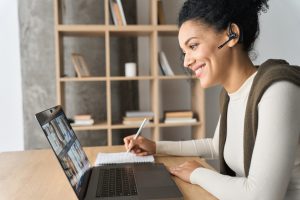 Strong Technical Base:

Your technical setup is your starting point for success. Imagine a dependable laptop or desktop, complete with a working webcam and a reliable internet connection. These elements create the foundation for your virtual presence. Not giving enough attention to this aspect can be a problem, as I've seen some talents struggle with. For example, one candidate experienced technical issues during a critical interview, disrupting the flow and leaving a less-than-ideal impression. To avoid this, make sure your equipment is in good condition and that you're familiar with how it works.

Creating a Focus Zone:

Designing a setting that helps you concentrate is crucial. Picture a calm space free from distractions and background noises. And don't forget to mute your mobile phone; it's a simple step that's often missed. I remember a candidate who, despite being skilled, had interruptions during their interview due to an unmuted phone. Having an environment free from disruptions highlights your professionalism and dedication.

Speaking without Words:

Nonverbal cues are powerful in the virtual world. Start your interview with a warm smile; it sets a positive tone and builds rapport. Also, be patient and let the interviewer finish their questions before you respond. This shows you're actively listening and respect the conversation's pace. Imagine a candidate who rushed to answer without hearing the full question, accidentally showing a lack of attention. By avoiding this mistake, you come across as composed and engaged.

Post-Interview Impact:

The interview's end isn't the end of the road; it's the beginning of a continued professional connection. Sending a thoughtful thank-you email within 24 hours shows gratitude and reinforces your excitement for the role. This simple yet effective gesture can greatly influence the interviewer's impression. By seizing this chance, you demonstrate your commitment and politeness.

Aligning with Values:

Company values are more than just words; they capture the heart of an organization. Expressing these values in your responses during an interview demonstrates your alignment with their mission. For instance, if a company values innovation, talk about a time when your innovative approach led to impressive results. This tangible link resonates with interviewers and showcases your commitment beyond words.

Virtual Professionalism: Even in a digital world, your appearance matters. Choose formal attire that reflects the importance of the occasion. This might seem small, but it has a significant impact and showcases best virtual meeting etiquette. This not only displays professionalism but also mentally prepares you for the serious nature of the interview. Remember, your attire isn't just clothes; it reflects your attitude and approach.
Role in Terms of Contributions/Accomplishments:

During interviews, consider framing your potential role in terms of the value you can bring. Instead of merely discussing responsibilities, outline your envisioned contributions and accomplishments. For example, if the role involves project management, you might share your successful experience streamlining processes that boosted efficiency and reduced costs. By presenting your prospective role in this light, you showcase your proactive mindset.
Understand the Interview and Preparation tips better by Uplers Experts here:
These insights are drawn from real experiences and are your tools for success in remote job interviews. By following these guidelines, you can navigate challenges and position yourself for success in this competitive landscape.
Equipped for Success
As the digital world continues to shape our careers, mastering remote job interviews is becoming more important. I truly hope that the insights I've shared here will be helpful for you. Think of them as guiding lights, leading you toward success in your remote job interview journey.