A remote job that motivates me to give my best everyday!
Guest Contributor
November 3, 2023

4

Minute Read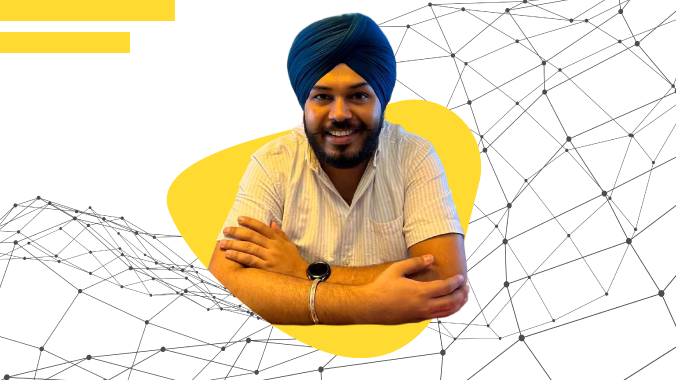 "I always wanted to be in a position where I am able to look back on my career and be proud of all things I did and all opportunities that I grabbed." 
I am Harmandeep Singh, a tech professional from Punjab. All was well and I was content in my role working with an IT firm in Pune until the pandemic happened and disrupted our lives completely. It was the year 2021 when the world was still grappling with the effects of the pandemic. Having got a taste of remote work, I never really wanted to go back to office life and therefore was looking for remote work options. I came across Uplers on LinkedIn. Perks like full-time work from home opportunity, good pay, etc. attracted me and I applied. The entire process was very smooth. I cleared all assessments and landed an opportunity with a U.S tech company as a full stack WordPress developer and rest as they say is history. 
Uplers assessment and Interview
I had my interview with operations head of the organization and questions mainly revolved around my previous experience, past projects I had handled, my skills in specific technologies like SaaS, Github etc. 
Initially I was a bit skeptical. A fear of the unknown clouded my mind. For one, I was switching from a permanent job to a contractual role that involved working directly with an international client. I had worked with international clients before but had never really interacted with them directly. Too many firsts for me. The perks were good so that helped. Permanent remote work, good pay etc.Always the one to try out new things, I took the plunge and that's how my journey with Uplers began.
I was teamed with two other senior developers from Hungary. I did face some challenges in communication as although I could speak in English, their accent was very different. However, they were supportive and understanding of the fact. A few weeks into the system and I was able to grasp everything and from then on, there's been no looking back.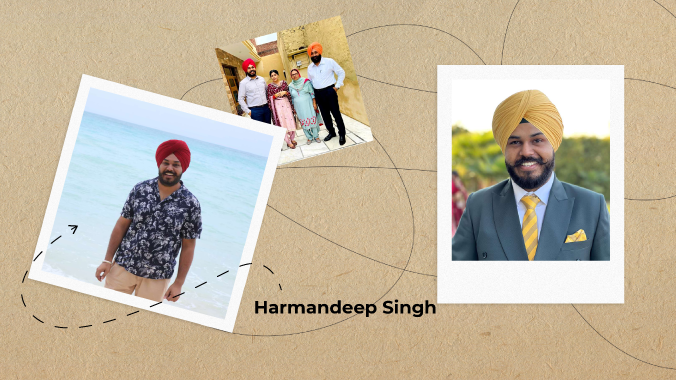 My journey 
The company I am deployed with is into building WordPress themes. Their development team worked on building these themes. I was a junior in the team and gradually I started handling queries or complaints that came in. In the process, I got a chance to enhance my problem-solving skills. In no time at all, I found myself handling and resolving all queries on my own. This impressed the client and they decided to extend the contract for another year. There was some reshuffling at the organizational level and a separate support department was formed. 
Initially there were two of us in the team- me and another guy. Looking at my efforts and my ability to handle all queries single-handedly, they moved the other guy to a different department and I was made the sole incharge of all the queries and support. My role involved handling queries from clients, getting on occasional calls with them to understand their concern better and of course doing the necessary research to come up with the best solution.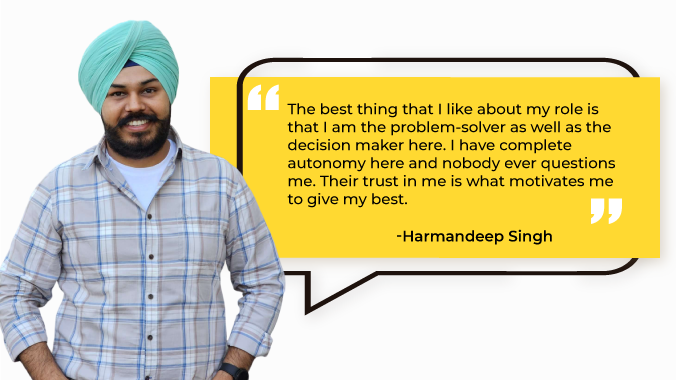 Working with global clients before vis-a-vis now (with Uplers)
I had worked with global clients before but when you are interacting with them directly, it's entirely a different ballgame. Generally, there is a project manager who coordinates with the client and he acts as the mediator between the developer and the client. So there's a lot of room for miscommunication and misunderstanding. When you interact directly with clients, chances of misunderstanding is less and you get to build a relationship with them that pays off in the long run. 
Busting the myth around contractual roles
Although the pandemic has opened up a wide range of opportunities, there is still a veil of ambiguity, doubt and fear that crop up in the minds of professionals when considering contract positions. It happened to me too. I know a lot of people in jobs going through the motions just because they want to cling to the security of a permanent role. 
In my opinion, you should opt for a role that gives you satisfaction and an opportunity to advance or grow in your skillset. I am from the IT industry and a lot of my friends working in IT MNCs fell prey to the bench policy wherein they were asked to quit because they failed to secure a project within the given timeframe. And, here I am, in a contractual role where my contract has just been renewed for the 3rd consecutive year and the pay is good too! The regular interactions with client and feedback calls with the Uplers team helped me understand my drawbacks and work on it. I knew my contract would get extended even before it expired. My advice is "make the most of the opportunity that you get. When you are in a contractual role, you know your time with the organization is limited so make the most of that duration and give it your best. You learn a lot in the process that helps you throughout your career".