How to Ace Interviews with Global Companies
Niharika Sinha
July 18, 2023

6

Minute Read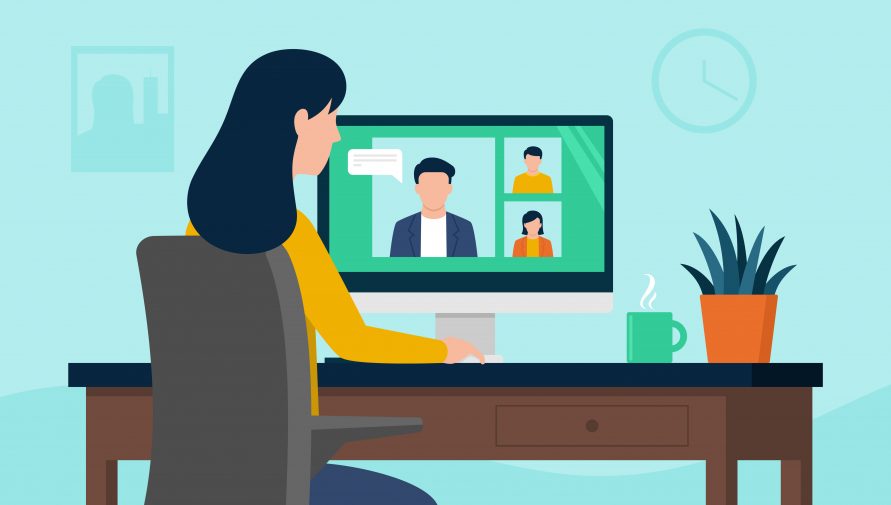 We may be very confident individuals and start performers in our roles, but let's face it, the pressure to perform and present your skills and experience to make an excellent first impression can make the whole job search thing an intimidating endeavor doubly so when the interview is to take place virtually with the person sitting thousands of miles away in a different country! So, how do you ace an interview with a global company? You have to make a good first impression while facing the threat of potential camera glitches, internet issues, and background noises.
 As with in-person interviews, preparation is key. Given our digital era, many companies prefer virtual interviews to save time and avoid the inconvenience of physical meetings. Therefore, it's essential to be mindful of some things, especially if you've never done one.
At Uplers, we constantly endeavor to connect Indian tech and digital talents with global companies. Therefore, we have arranged interactions between clients and talents for several years. That's why we have used our expertise to put together some tips and questions on ace interviews and help you secure your dream job. 
Top
Interview Preparation Tips
Whether you're looking to reenter the workforce after a long hiatus or a seasoned professional with years of experience looking for career advancement, here are some tips, advice, and suggestions on preparing for an interview and excelling in it.
Prepare some commonly asked questions – Nobody knows what exactly you will be asked during the interviews, but it always helps to prepare answers to some commonly asked questions like:-
Your strengths and weaknesses

Tell me about yourself

Could you walk me through your resume?

Why should we hire you/Why do you think you are fit for the said role
Having answers to these questions will help you present your experience and skills to the interview in an appropriate manner. You do not have to read out the answers, but making notes around the major points would help you answer confidently. Plus, it will help you gather your thoughts when your mind goes blank completely (believe me, it happens!) Remember, the purpose of the interview is to know you better and to understand if your skills and experience are apt for the role in question. 
Research the company- It is essential to understand the company you are interviewing for. What they do, their vision, goals, etc. Check out their website, Linkedin profile, etc. This helps you in two ways. Firstly, it helps ensure that company values, culture, vision, and mission align with your goals and values. Secondly, the ability to incorporate this information in your answers will show that you are well-prepared and enthusiastic about the role. Check out their social media profiles, press releases, activities, events, reviews, etc. This will give some insights into what it would be like to work there.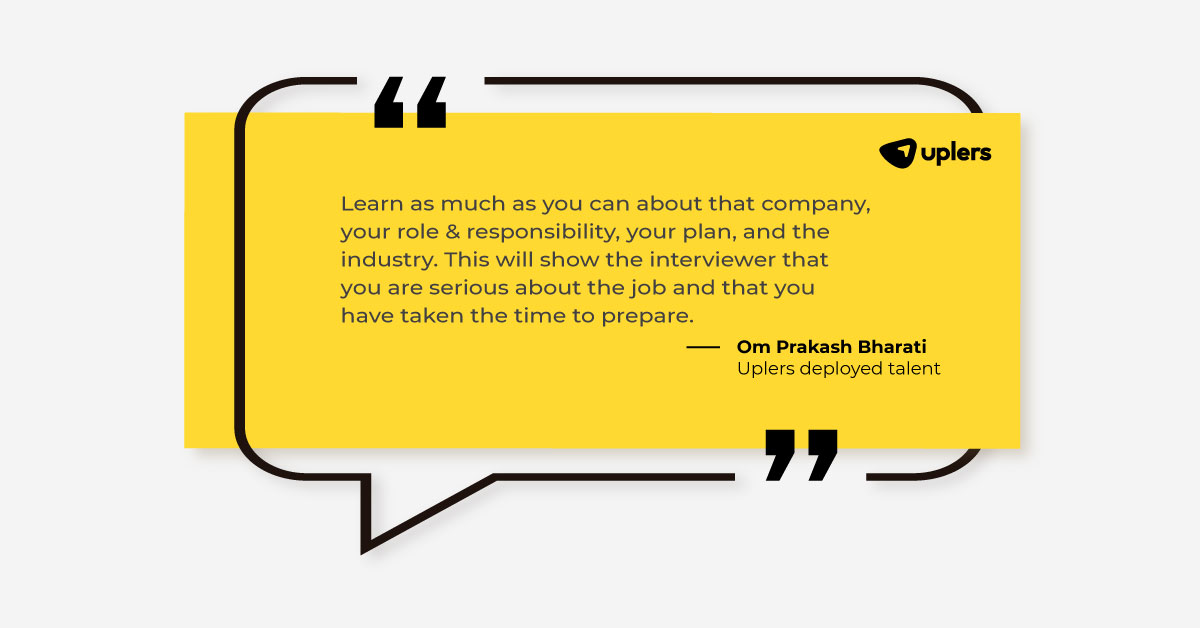 Read the job description thoroughly – This is a pro tip to ace an interview. Take your time to go through the job description. Understand the role and responsibilities and the skills required for the job description. Highlight specific skills that are the most important and recall your present and past experience to see if it matches the role in question. This is the best way to judge your suitability for the role before someone else does. Note how your experience and skill can translate into the current position you are interviewing for. Use these points in your answers to show that you are a viable candidate. Remember, you have to convince yourself first before you persuade others. 
Get your backstory right – Nobody knows your skills and experience better than you, so you are the best person to talk about your past experience. Yet, when you are asked to summarize your experience during the interview, your thoughts often come to a halt. Therefore, take some time to note all things you have accomplished in the past, recognitions, achievements, skills gained, etc. Sure, you have a copy of the CV, and the person interviewing you would do as well. But, they need you to tell them how your past experiences are relevant to the role you are applying for. Highlight any specific project that seems particularly pertinent and explain your position and contribution there. That's the part the employer is most interested in. Please do not make it into an essay or a script that you read out from. Just a one-page note of all the important points you want to mention. If you feel jittery talking during interviews, a good idea would be to rehearse saying it aloud a few times before the interview so you sound natural, friendly, and confident.
For more, listen to this video from the experts!
Make sure the logistics are in place – If you are looking for advice on how to ace a video interview, ensure the logistics are fine. Ensure your internet works fine and you have the necessary hardware (headphones etc.) and tools to attend the interview. More often than not, the HRs share the details of the communication tool or software you'd be required to use. Make sure you check it out and get familiar with it a day or two before the interview so that you have ample time to resolve any hiccups. If it's something you're new to, I suggest doing a test run with a friend or someone, so you know what to expect. Check the lighting and ensure the place is adequately lit so your face is visible to the interviewer. Ensure the background is clear and clutter-free; a wall would be ideal so it's not distracting. 
Ask questions – Employers like applicants who ask questions. It just shows your seriousness for the job. Make a note of the questions you'd like to ask but don't ask questions whose answers are already there in the job description or the company website. Try to learn more about the company culture or the role you are applying for, learning & development opportunities that you can expect, etc. If it's a remote role, understand if all or some of your team members would be working remotely. Remember to do your homework before you note down questions, though!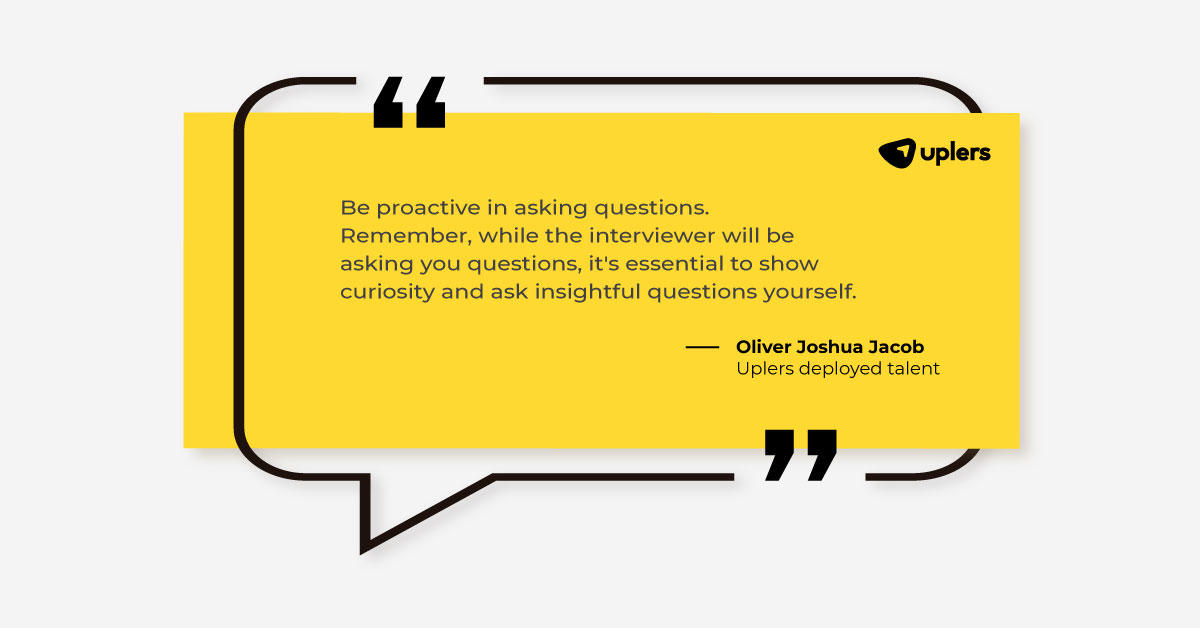 Interview Questions & Answers
Commonly Asked by Global Companies
Here are some common interview questions and techniques to answer them that will leave the employer dazzled and hopefully help you get your dream job!
Q1- Tell me in brief about your background.
Make it into a great story. The interviewer wants to know how your experience and skills make you a good candidate for the role. Talk about your educational background (relevant to the current skills), including details about some successful projects, etc. Understand global companies are interested in more than just projects; they really want to know the challenges you faced (if any) and how you overcame them. 
Q2: What type of work environment do you prefer?
Want to know how you can impress the recruiter in an interview? Your homework will save you here. Make sure to research the company culture, vision, etc. Your preferred work environment should closely align with the company's work culture. Share how your work ethic matches the organization's working style. Talk about what you like. For instance- if you have a flat structure, tell them how much you love working in close collaboration with colleagues with a dose of healthy competition to achieve a collective goal. 
Q3: How do you deal with pressure?
They really want to know if you can hold your own or lose your calm in stressful situations. Even if handling pressure isn't one of your strong points, tell how that's a skill you're working on and your steps towards it. For instance, Yoga or other mindfulness techniques can help you deal better with stress. After all, staying calm under pressure is an essential skill in today's fiercely competitive environment. 
Q4. When you're balancing multiple projects, how do you keep yourself organized?
Talk about various techniques you would use to stay organized, create a to-do list, and use multiple tools that help you keep track of things you are working on. The employer wants to know if you can handle various tasks and meet deadlines. 
For more information on Interview questions asked by global companies, click here.
So you see, a virtual interview is no different than an in-person one. You have to be well-prepared so you can present yourself confidently. Remember, in the end, the interviewer is trying to judge your suitability for the role. Remember the tips mentioned above, and you're set for success.