In-house Vs Remote Teams: Debunk Hiring Myths
Sheryl Jones
September 22, 2021

5

Minute Read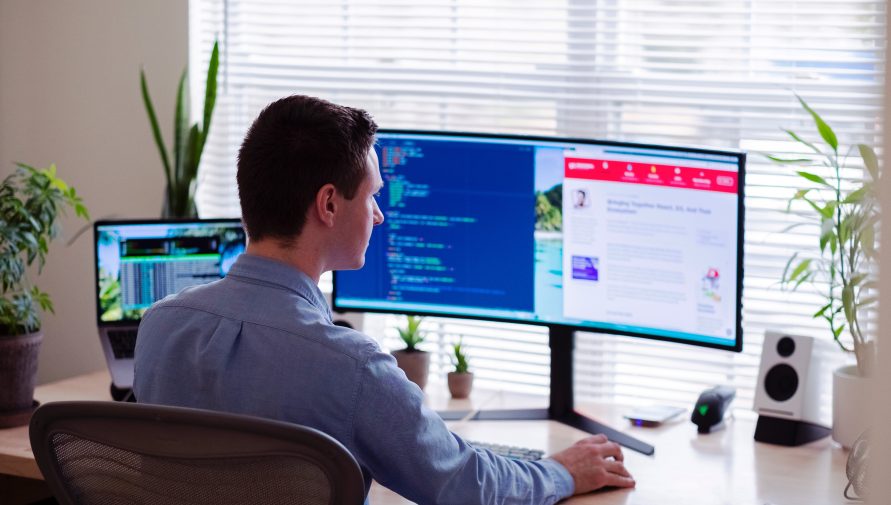 There was once a time when you couldn't imagine working seamlessly as a unit, with people spread all over the globe. Nowadays, not only is this possible, but it's happening every day. Without remote teamwork, many companies would not have been able to thrive and grow. And rightly so too! The decision you need to make is whether you should build an in-house vs remote team.
Many companies have faced the same dilemma and have resolved it to everyone's satisfaction.
According to one study, 41% of global businesses say they already offer some degree of remote working.
Another study shows that by 2028, 73 percent of all teams will have remote workers.
85% of businesses confirm that productivity has increased in their company because of greater remote working flexibility.
Let's take a look at the main parameters of in-house vs remote team.
1. Costs
The average hourly rate of a remote front-end developer varies between USD 41-160. Whereas, a Front-end Developer's average salary is USD 119,224.
Now, you could think that this is a balanced comparison.
However, you have to factor in various other expenses when hiring in-house. Very often, these are ignored when comparing costs of hiring in-house or depending on remote teams.
These additional expenses are:
Annual bonus and incentives
Training and upskilling
Office space rentals
Technology, such as software packages and computers
In addition, don't forget the cost of hiring agencies.
Standard recruitment costs tend to range between 15% and 20% of a candidate's first annual salary.
This can go as high as 30% for hard to fill positions.
It's only when you have compared all this, as well as the opportunity cost, that you get the full picture.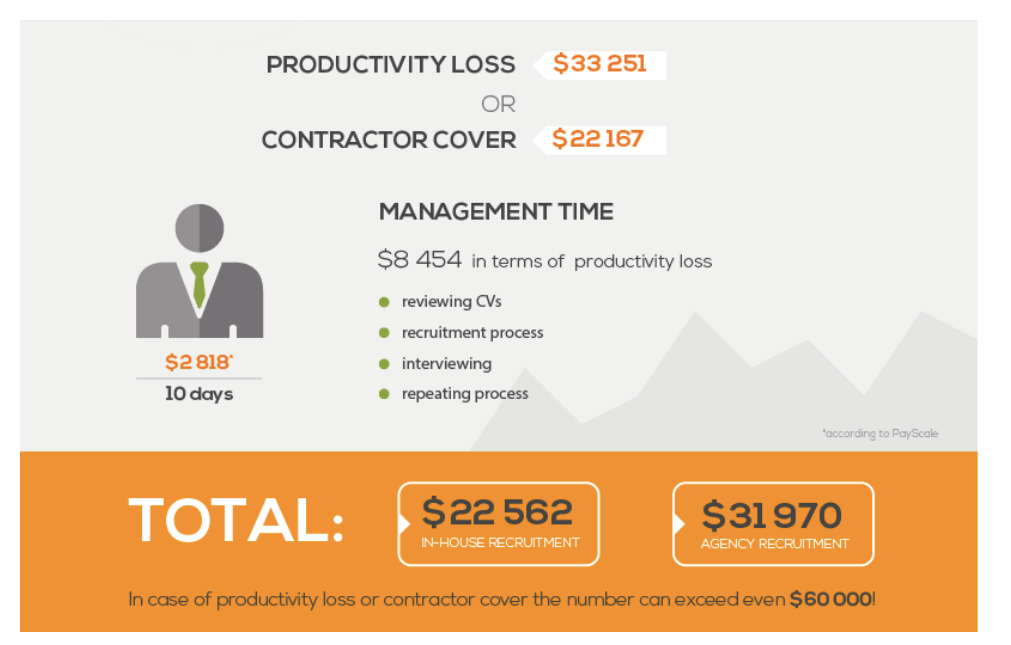 Management time and productivity loss in recruitment. Source.
2. Time & Productivity
Remote team workers are billed by duration or project scope and deadline. As such, the duration for projects is decided beforehand.
This means you can be sure about discipline, planning, and delivery schedules.
With in-house workers, there will, of course, be professionals who will deliver on time. This requires careful motivation as well as hiring standards.
Otherwise, as one study shows, in an eight-hour workday, the average worker is only productive for two hours and 53 minutes.
3. Absence
Even the best employees need to take time off. This could be because of:
Illness
Personal emergencies
Traffic or other infrastructure constraints
Sometimes, employees leave for better prospects. In New York, for example, the average time that tech pros stay with a firm is 1.5 to 3 years.
So if there's urgent work or a mission-critical job, it could happen that your in-house team fails to deliver because of the above reasons.
Fortunately, when you build a remote team, this does not happen. You are assured of a fixed job and a fixed time slot. The vacancies and absences are not your headaches.4. Specialists
When you're hiring in-house, you have to make sure that you're getting the best person for the job.
You have to staff the department with specialists for all sorts of needs. This could raise costs further. What could also happen is that you're constrained by geography.
Also, consider the important findings of this survey:
More than 73% of the candidates today are only passively seeking a job.
45% of employers say they can't find the workers with the skills they need.
54% of employers provide additional training and development in order to overcome talent shortages.
With remote work teams, you can be sure of getting the best people with the best skills for the job at hand. You state your requirements, and the agency will provide quality personnel.
5. Scalability
When you're hiring in-house, you obviously take on only the required number of people estimated for the job. Any more would be a waste.
However, the job often grows in size and importance. You need to scale up fast.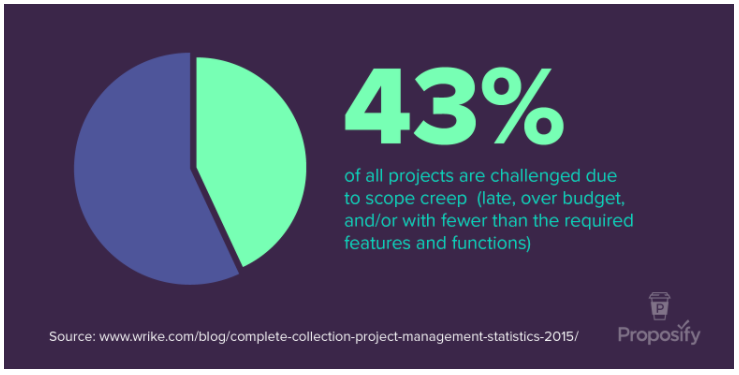 This means starting the round of hiring all over again. And chances are that you don't have the time for this.
One study shows that:
Nearly 50 percent of projects experience scope creep.
Only 57 percent finish within budget.
Only 51 percent are finished on-schedule.
These issues are comfortably handled when it comes to building remote teams. Scalability will be taken care of easily as the agency will always have more specialists to add to the team. For you, it becomes seamless.
6. Talent pool
This was earlier explored in the section on Specialists.
Obviously, when hiring in-house, you have to depend on the talent pool that is available in your location at any given time.
For example, in the US, the best software engineers are often keen to work in places such as Silicon Valley, Seattle, or San Jose.
This can mean that you're not getting the best resources for your job. The best people may not be in your city or country.
This is a sub-optimal solution for your important developmental work.
The solution is remote teams.

You will have access to the best people for the job. These will be global experts who are skilled at what they do. So you don't have to pay for sub-standard resources simply because the best is not available.
Relying on Remote Work Teams
From news organizations to computing firms, from mobile service providers to consumer goods, some of the most renowned companies have realized the benefits of remote teams.
This is not restricted to any one country. Big and small companies the world over are employing this process for the best results.
Vodafone has been relying on remote working for a long time.
Dell has a remote workforce across teams, countries, and continents.
In the US, 56% of start-ups have outsourced work to a remote partner.
Remote Work Teams: Summing Up
In short, before you decide to hire in-house, consider these factors:
Costs: when you compare costs, don't forget to include office space, technology, training, and annual incentives.
Time: you need to make sure that employee productivity is the best that it can be.
Absence: can you take the risk of projects getting delayed because employees aren't in the office?
Specialists: you deserve the right people with the right skills to do a quality job on your projects.
Talent Pool: you don't need to rely on geography or availability to get the best talent.
Scalability; if your project grows in size or complexity, you need to ensure that your team will be able to manage this effortlessly.
Here is, 10 Tips on How to Manage your Remote Team
Uplers: The Best Solution
We've carried out remote work for Ogilvy, Disney, Amazon, and leading digital agencies. With an emphasis on web development, digital marketing, and marketing automation.
With expertise and experience, we've grown to become one of the largest, globally recognized outsourcing agencies in the industry, empowering businesses across the globe to build a better digital ecosystem.
Contact us today and allow us to convince you of the many advantages of building remote teams.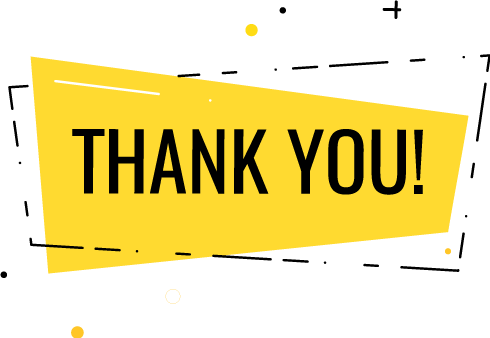 Thank you for submitting the details!
We will keep your information safe. Feel free to contact us with any questions at hello@uplers.com
Please check your email for next steps shared by Robert.