Why Upskilling is Essential for Career Growth
Niharika Sinha
May 26, 2023

5

Minute Read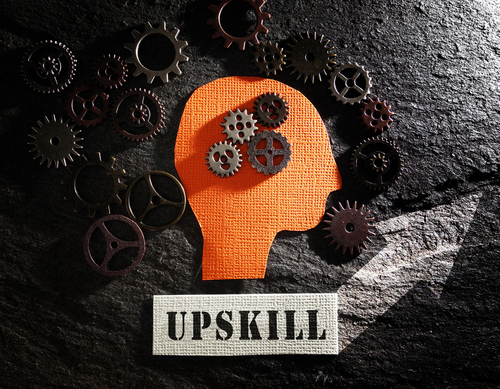 We are in the midst of the Fourth Industrial Revolution. Widespread digitization and rapid technological advancement have disrupted the way we live, work, shop and socialize. Emerging technologies like AI, ML, and automation have led to continuously evolving the skills employers rely on and value. 
This has resulted in an ever-widening skill gap. 
The term skill gap refers to the mismatch between the skills that employers rely on and the skills that job seekers possess. This makes it difficult for candidates to find jobs and for employers to find trained candidates. 
A Gartner Talent Neuron reports new skills are replacing old ones making one-third of the skills required for a job in 2022 obsolete. Therefore, upskilling is crucial to stay competitive and relevant in the market.
What is Upskilling
Upskilling refers to continuous learning, training, and development opportunities to improve an employee's skill set, maximizing their abilities to help them advance in their jobs and careers. 
Technologies are changing the way we operate at lightning speed. As new requirements emerge and opportunities arise, organizations must either find new talent or fill the gap by upskilling the existing workforce. 
Upskilling and reskilling help companies save time and money on hiring new talent and training them from scratch. As a result, existing employees are always the first choice for companies in such situations. Employees willing to learn new skills and knowledge can thrive and remain competitive. 
Importance of Upskilling and Reskilling for Career Growth
Upskilling and reskilling help employees stay prepared for changes in the organization and the industry.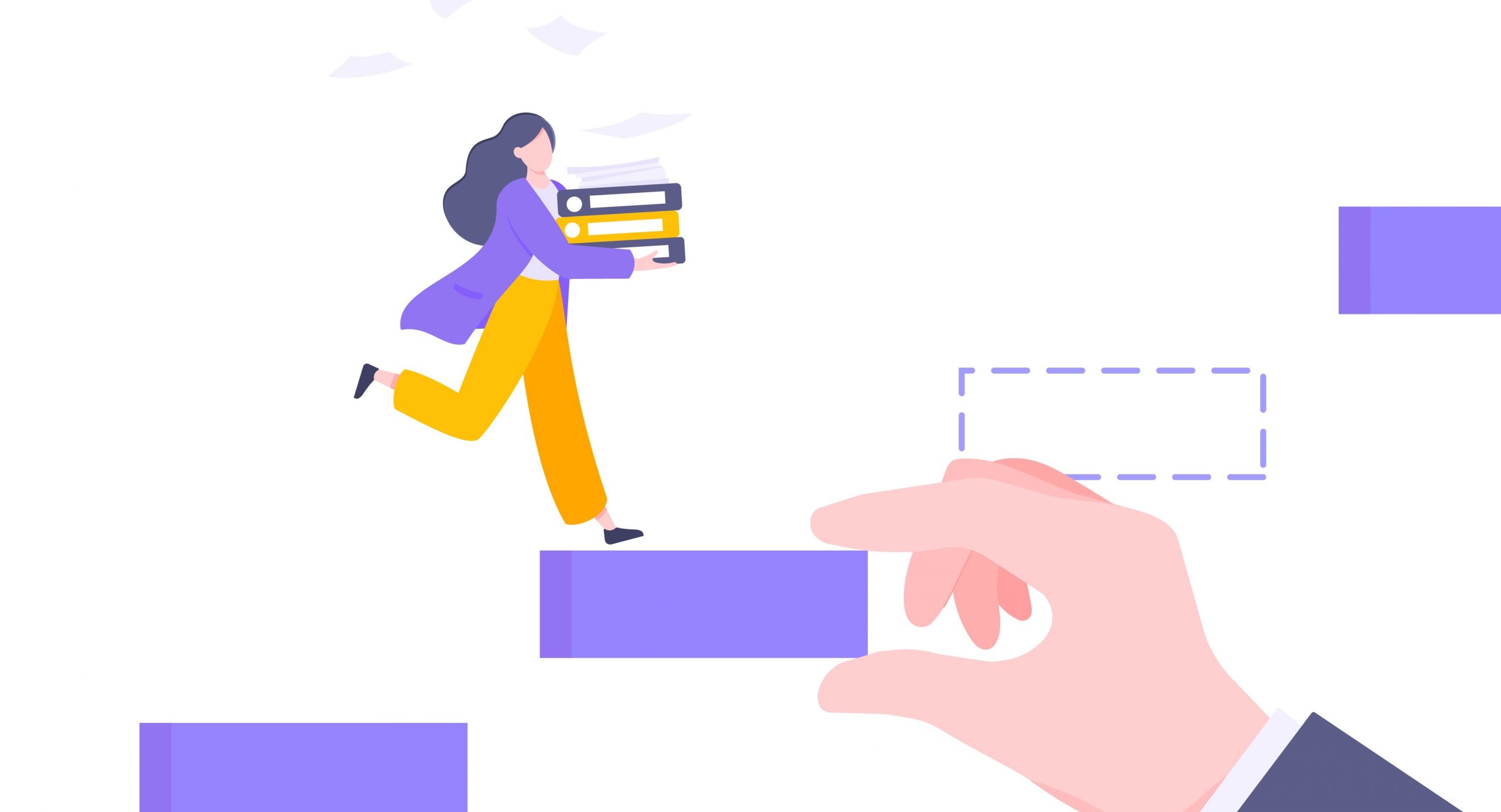 Staying relevant
Upskilling is essential for all those looking to grow in their careers. Learning new skills will address any potential skill gaps that may exist. Candidates should stay abreast of the latest technologies and developments in their field to stay competitive. Employers always look for candidates who are aware. At par with the latest trends, such candidates are usually the first choice for employers as it saves additional resources needed for training. 
A survey by the World Economic Forum revealed that 94% of employers expect employees to pick up new skills on the job by 2024.
Discover new interests
Ever felt like a machine just doing what you are asked to do without any interest? Have you ever felt stagnated in your career, like you aren't growing? Well, I am sure most of us have gone through this phase at some point in our careers. 
Staying in the same job for years and doing the same things repeatedly makes life stagnant and boring. Learning new skills can help you identify new subject areas that stir your interest. Upskilling can help you regain your passion and reignite that old spark. 
Boosts morale and productivity
Upskilling helps employees acquire new skills and competencies and become more valuable to employers. This boosts confidence and productivity. It challenges them to grow outside of their roles and, in turn, fuels their personal and professional growth. 
In a popular survey by TalentLMS and Workable, 66% of employees ranked the joy of learning new things and acquiring skills as the top motivator for upskilling. In comparison, 80% said upskilling and reskilling help boost their confidence. 
Future proof your career and secure your job – Skills today have a short shelf-life of around 2-3 years, and the need for continuous learning cannot be emphasized enough. Nasscom chairman, Mr. Rao, said that machines and algorithms are expected to create new jobs and, therefore, "people need to unlearn, learn new things and commit to lifelong learning.
McKinsey estimated that 800 million workers around the globe could lose their jobs to robots by 2030. The future workforce will need to learn new skills to stay employable and competitive in the current landscape. 
Fill the skill gap
87% of employers reported difficulty finding qualified talent. The skill gap is real and is growing. The advent of new tools and technology has created new roles. There is new demand for tech skills like app developers, cloud computing experts, Big Data engineers, etc. These jobs require expertise in particular tools and technology. Organizations need to use these advanced tools to stay competitive and grow their business but need employees with the desired skills to perform these roles, hence the gap. By upskilling, candidates can diversify their current job roles, widen their horizons and fill the skill gap, increasing their value to the employer. 
Top in-demand Skills that can elevate your career
As you advance in your career, here are some of the most in-demand skills that you can learn to further brighten your career prospects.
Data Analysis
As organizations across industries increasingly rely on data to make strategic business decisions, they need people who can collect, analyze and interpret data to develop valuable insights to solve business issues. 
Software development 
The widespread adoption of technology has created a demand for engineers and developers to build, monitor and control their software solutions. Therefore, developers with knowledge of Git, Jenkins, and coding languages like Java, Python, and C++ are in great demand.
UX Design
With the growing number of websites and increasing penetration of devices like mobiles, more and more companies need skilled UX design professionals who can create attractive, user-friendly interfaces that attract visitors and convert them. 
Soft skills
How we work and live has changed dramatically in the last few years. The workplace has changed rapidly and continues to change as we navigate uncertain times. Therefore, irrespective of their knowledge and qualifications, candidates today need many additional skills to acclimate to the massive changes from remote or hybrid working to changes in operations. Here are the top in-demand soft skills that help you stay competitive in the market:-
Digital capabilities

– Use of digital tools for collaboration and communication

Adaptability

– Adjusting to new working styles, communicating with cross-cultural teams, and adopting the latest tools and technologies all are essential to sustain growth.

Communication

– Communication with virtual teams is standard in the new normal.

Critical thinking

– Identifying problems and developing plausible solutions is an essential skill. 

Problem-solving

– The ability to identify the root cause and solve challenges is critical irrespective of the trade you are in.
Final thoughts
The importance of upskilling and reskilling in today's competitive world cannot be emphasized enough. Acquiring new skills, applying for higher-level jobs to change your niche, and finding your true calling and upskilling can help candidates grab life-changing opportunities to achieve their dreams. The widespread adoption of technology has made learning accessible to all. From taking advantage of learning & development sessions offered by the employer to leveraging online platforms to take courses, there is a plethora of upskilling opportunities that talents can take advantage of these learning opportunities from the comfort of their own homes and at their own pace! After all, as they say, "There is no limit to what you can learn with an open mind."