US Recession: How Remote Hiring From India Is Helping Tech Industry In This Economic Downturn
Aabha Tiwari
February 6, 2023

9

Minute Read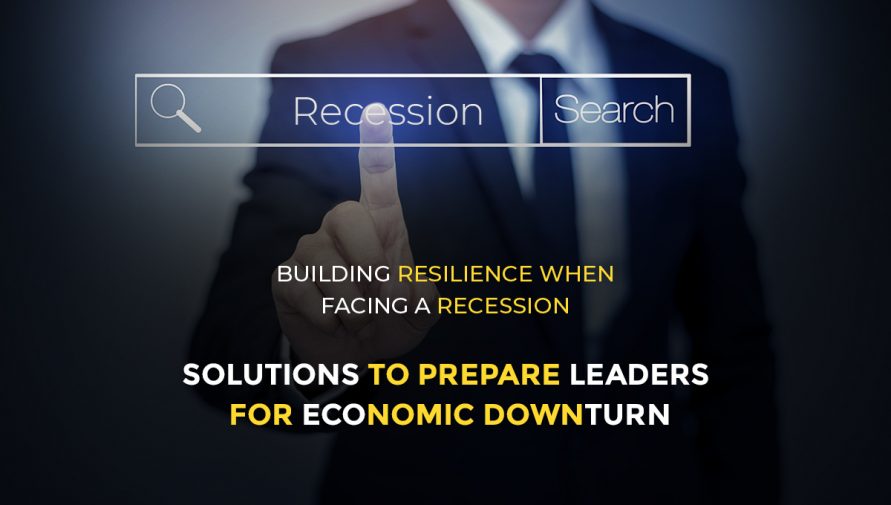 If we go back to the year 2020-21, many tech companies had a dream run-through by setting new records and spike on stock values with historic highs, but in the year 2022, the same pandemic-era companies had debilitated growth. Many tech companies announced layoffs, headlining with the 40-year high inflation and low-performing stocks.
When you look at the past six months of the US economy (Q2 and Q3 of 2022), the critical element that plays a significant role amidst the chaos is 'recession on the horizon.' With the dissenting of the sentimental data in form with the real-event economic activity, measured in (and by) the job gains, industrial manufacturing/production, and retail sales, those still indicate growth. Where does recession 2022 stand in, then?
The largest tech companies, most of which report quarterly earnings next week, have recently shown that they are consolidating. Is a recession coming? It's now typical to hear of layoffs and a slowdown in hiring around Silicon Valley and a subsequent spike in  remote hiring from India saving on recruitment costs without compromising talent quality. Startups claim that capital is becoming limited. Workers have been informed that the workplace is changing.
With that, businesses are going to stay open. The recession of 2022 doesn't indicate the closing down of the working sector but a restrictive outlook on working capital. For organizations that have chosen the laying off the path- cost-cutting is their most significant component. They still want their businesses up and running, but what they are looking for (to put in a box); is 'talents that can reduce their costs.'
This event brings the opportunity to have a flexible approach to managing the company's finance effectively; one of the critical planning can be to outsource your hiring, from native/ local hiring talents to hiring skilled, tech expertise remote talents from India. They are talented, technically sound, and proficient in communication- so, in position; you are not compromising on the quality of your talents working on your projects; instead; you are saving on your company's financial sheets. 
Looking at it, the surge was a pandemic boom, short-lived to be precise. As people were on lockdown, internet consumption and people making purchase decisions increased up to 60% at the point. To follow the upsurge, companies hired more employees to meet the market requirements. This hiring spree on the tech companies front continued even after the pandemic.
The demand is now flailing (in its pre-covid levels); companies notice the high-debt cloud, fearing the recession; these same companies who once hired to meet the high-surge market demands are now laying their employees off to cut costs. Rising inflation has also impacted several world economies, leading to the job market. Market volatility increased as an impact post the Russia-Ukraine war, leading to a vacuum in the job space.
Meta waived its 11,000 employees, while Amazon laid off around 18,000 corporate jobs to control costs. With this, Twitter laid off almost 50% of its staff (although we cannot precisely point to the recession in this case). Also, Microsoft, Stripe, and Salesforce have dismissed their employees in concurrence with the economic downturn.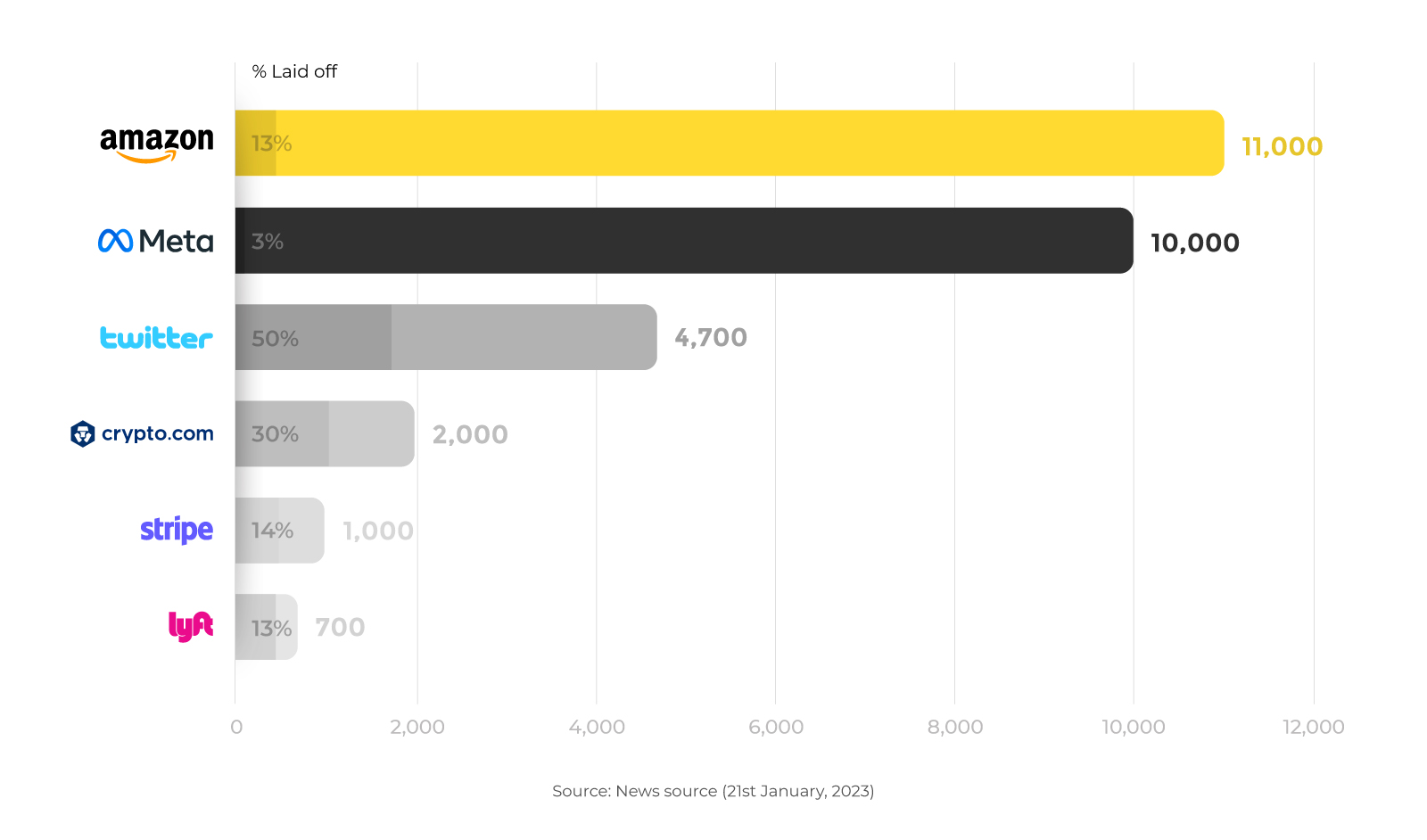 With Incoming Recession: Impacts of a Global Economic Downturn
These tech companies have soared, hiring tens of thousands of workers and amassing huge cash hoards through ever-growing profits. Their stocks skyrocketed, and firms like Amazon, Microsoft, Apple, and Google made their investors rich.
Last year, these same tech companies were signaling their investors that their boom was nearing its end. Amazon, the first tech giant, warned about over-hiring their warehouse customers built in anticipation of higher customer flow. This perception was locked in during the coronavirus lockdown when a customer had immense buyer-power mode (considering online mode was the only available option). Now, as things shifted out of the pandemic zone, the nature of the buyer has also changed.
With not so officially coined known as the 'white collar recession,' these layoffs are in high numbers. Like a dynamo effect of what happens during an economic downturn, it has spread across several well-funded companies (all under the anticipation to control cost, marginalizing their over-expensed hiring structure, and finding a way to clean up their post-pandemic perceptive corporate decisions). This indicated how the recession is coming.
More or so, with the soft economy and the prospect of failing the advertising revenue, tech companies are now nervous about making decisions to further any expansion. As the US recession aired out, it marked a significant departure for the engineers and developers, who have enjoyed huge pay and job perks, considering how tech boomed over the past decade.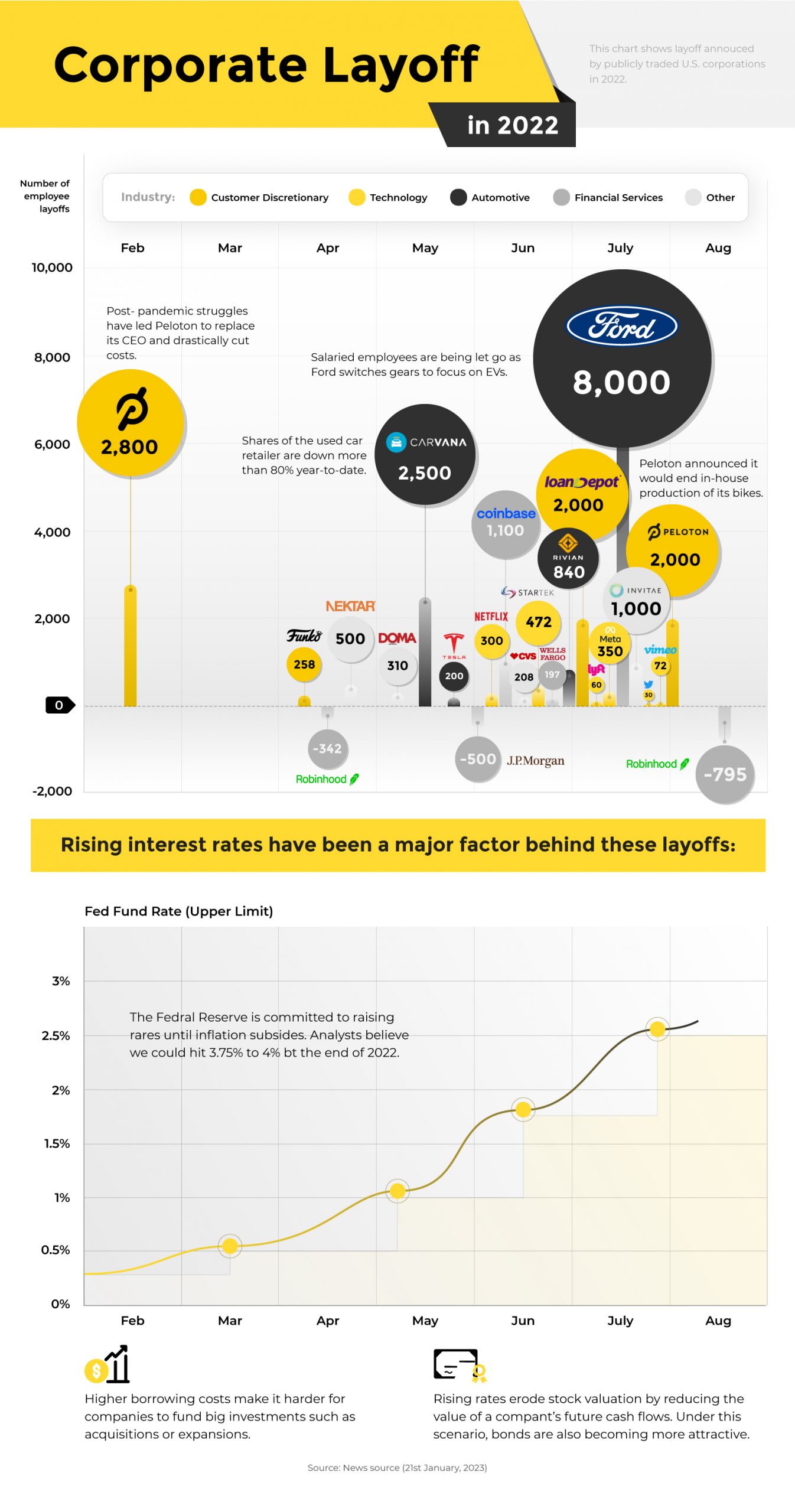 Many recent reports suggest that the labor market continues to stay strong, with the payrolls surging by 2,61,000 in October of 2022, with strong hiring intent and planning. Even though Twitter, Stripe, and Meta made headlines of layoffs, the labor market has just shown (some selective) cracks. Last year (in 2022), more than 159 million people were employed in the US, and layoff stood at 1.3 million (historically low at 0.9%).
Many economists and financial experts noted that in tech (and at private VC-funded) companies like Stripe, layoffs dropped in September '22, including many startup layoffs. This indicated that some of the high-profile tech layoffs do not represent the overall labor market trend (and not even of the tech sector).
The primary reason for these headlines is concentrated in sectors of the economy where the companies 'over-hired', predominantly in the tech industry. Substantially, businesses are not closing off; their management and operational style might change. CEOs and COOs desperately seek to build resilience and look beyond the recession as part of working.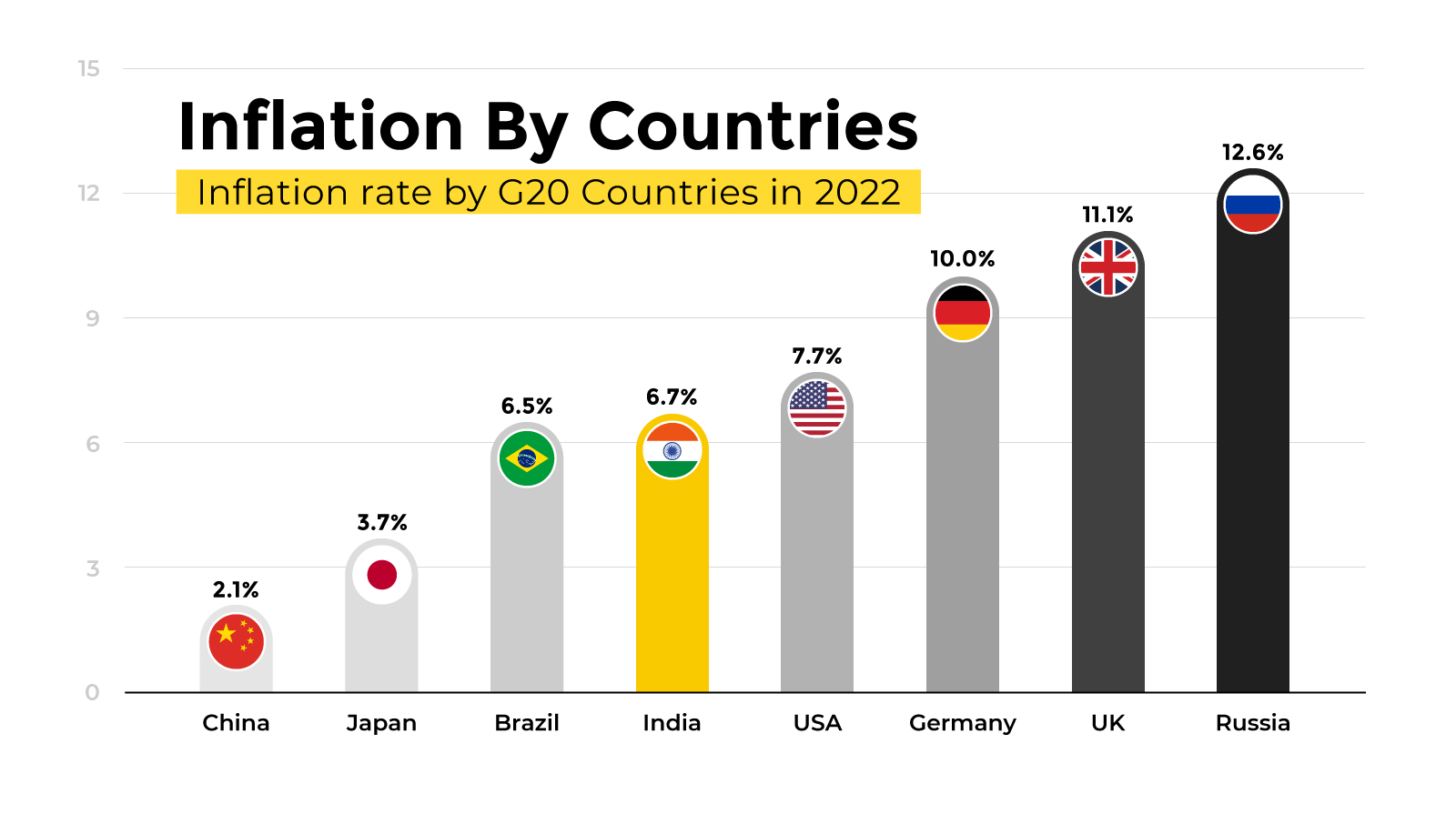 Tech businesses in a recession are now more mindful than ever, and with this, the balance will shift.  As part of their strategic decision-making to build recession resilience, strong leaders are now switching to remote hiring. To continue fuelling Silicon Valley with the spark of Indian talents, these leaders are now seeking remote Indian talents, where 40% are Indians who act as influencers to the US CEOs for Indian talent. 
Should Companies Reduce their Workforce or Are There Any Other Alternatives in This Recession?
A recession will inevitably result in some layoffs. But, businesses that came out of the crisis in the best shape used operational improvements rather than layoffs as a cost-cutting measure. This is because layoffs are not only bad for employees but also expensive for businesses. Companies prefer to avoid re-hiring when the economy increases since hiring and training are costly, especially if they believe the downturn will be short-lived.
Fortunately, layoffs aren't the only way to cut labor costs. Adapting a flexible approach on how future hiring shall be conducted is the new way to build resilience in the recession phase. Around 20% of the US tech companies saw a significant stagnancy in layoffs as they outsourced a lot of hiring on a remote basis.
Companies save up to 40% of their cost when they outsource their hiring remotely in countries like India, Latin America, and other sections of tech-fulfilled countries. Battling a recession with a restricted thought process won't be financially compliant in the longer run.
It is important to get the basics right. Fully remote companies don't have to lay off their employees on their list. Companies fail to realize one method to lean out of business, i.e., developing the environment by operating remotely, which allows companies to pull back on real estate costs. This in fact states, a recession could boost remote work.
Building recession-resilient Companies Through Remote Hiring (and remote working): How to Take Advantage of a Recession
On the contrary, if recent headlines are to be believed, this recession has (on multiple occasions) indicated the end of remote work (and preference for remote hiring). Unfortunately, they fail to understand that the critical factors of a recession will boost remote work, even though this instance gives employers more power.
But these headlines usually miss the essential element: most companies want maximum employee ROI. There is no second way that the focus is more on profits over personal preference, which significantly benefits remote work environments.
If (and when) the recession hits, the executives are bound to display more discipline; rather than moving with gut, it is imperative to rely on data to save the company's financial decisions. Companies offering remote work opportunities have blurred the lines of geographical boundaries (declining the native/local preference of talents) to get the best value for talent. Apart from the apparent, i.e., productivity on efficient salary bands, remote hiring boosts the ability of companies to get the best hires across.
When an organization is on the prowl to save costs, justify their bulk hiring to meet the scarcity of talent (when needed), and improve productivity- the solution to remote hiring and building a remote-pro environment in your organization is the most innovative way to move ahead.
Companies will also lose on leveraging the work and productivity from a larger talent pool if they demand to call people back to the offices, hiring from restricted locations. If organizations are only willing to hire people who live near the offices, they exclude many potential, skillful employees.
Remote hiring builds a recession-resilient company, it plays a huge role in understanding the market and tackling it effectively, if you are wondering what to do in a recession, this is how your company can be recession-proof with remote hiring when it comes to saving costs and battling it:
Retention: CEOs and COOs pro to hiring remote employees have indicated that hiring outside the boundaries has made their companies more recession-resilient in these aspects. Employees experience new fulfillment when working from home, and it will be hard for companies to justify when walking that back.
With that, turnover (and fixing problems) is expensive (as quitting rats remain above pre-pandemic levels). Companies are now hesitant to hemorrhage talent in this tight labor market; it stands correct for high performers, even when the economy sours.

Recruitment: When you are open to hiring remote workers in the economic downturn, you are now open to a more extensive geographical area and a large, untapped market of talents. Decision makers have been especially attracted towards Indian remote talents due to their huge availability, resourcefulness, and adaptive nature.
This adds a major advantage, especially for roles where candidates are hard to find. Offering work flexibility adds to the company's diversity, equity, and inclusion aspects, supporting your company on ethical and financial grounds.
Space: Estate requires money, but a structure where the operable system is efficiently working remotely saves more than 60% of the cost of office space and its associated expenses like office utilities, cleaning, and security. As per the NBER report, remote work preference has led to a decline in demand for many commercial real estate and consequent rents.
Look Beyond Your Geographical Demarcations When It Comes to Hiring
The recession created an overwhelming effect on both employees and employers. Not only has it become daily news to see massive layoffs from big companies, but this has been affecting the hiring market immensely.
Studies have indicated that more than 40% of the US companies did not have to issue a lay-off notice due to their vigilante planning and pro-inclination on hiring remote talents from India. Many tech companies have realized that they were saving money when hiring remote tech talents from India and housing skilled, expert talents to work on their projects. This step indicated them to be more productive by more than 40% compared to hiring native/local Talent.
Hiring remote talents from India changed the remote work scenario, as it not only played an exponential part in saving costs but also led them to a market that was playing on an outsourcing platform for over two decades. So, companies did not face any difficulty adapting the Indian Talent to their projects but also improved their retention and project dealing by many folds.
Why the Resistance to Building Remote Resilience?
With remote hiring being cost-effective and remote work associated with the improvement of productivity, when combined with less leeway for personal preference as on the discipline imposed through the recession- far more noticeable support from traditional executives towards their employees on working remotely. It is un-debatable to overcome their cognitive dissonance and how to deal with their internal gut, usually contradicting their external financial reality.
There's no denying that remote hiring is very much in demand. However, the rise in demand is accompanied by a severe lack of competent professionals, which eventually spurs the desire of organizations to hire the best talent on their teams.
Remote hiring from India to overcome your financial falls in this economic downturn
This fierce competition has led to a ruthless talent war where employers need to re-strategize their employee retention plans by offering high salaries and multiple hikes. This is where startups and SMEs lose the talent war as they cannot afford to offer such high salaries. And, the reason why companies prefer hiring remote talent from India (where the cost of living is less) is because this country poses a significant opportunity for global companies to hire competent remote Indian professionals in this increasingly tough scenario- as a cost-effective option without compromising the quality. 
Hiring Indian remote talent through Uplers offers multifarious benefits such as a boost in productivity, access to a wider talent network, better employee retention, cost-effectiveness, etc. Uplers being a remote-first hiring platform helps companies hire pre-vetted talent remotely against their technical capabilities, language proficiency, and behavioral skills. 
You cannot deny that the recession's effect took over in 2022; companies inhibited their working mechanisms through layoffs and unstructured work, and employees quite quitting as a result. It was chaos if all was to be seen. Many niche experts insist decision makers refrain from falling into confirmation bias and believe the data that co-exist with their working mechanism.
Selective attention to reality or denying alternative (irrelevant) information, often called the 'Ostrich effect,' can lead to poor decision-making. Less competent leaders stick to their preferences even during times of recession. Consequently, the companies need to improve in comparison to their flexible competitors.
The rigid, stubborn, and anti-change acceptance leaders are often replaced with the Flexi-leaders, once endorsing remote work and remote hiring in the economic downturn. Businesses in this recession should focus on something other than short-sighted solutions, the things that created the spur on layoffs but shift their gears to something that puts their business in a profitable season with the right talent without actually complying with the falling market. It is not when you should do it; more than anything, it should be how you do it, and with this mindset- one cannot deny that a recession would boost remote work.
Get Informative & Insightful Articles delivered to You Monthly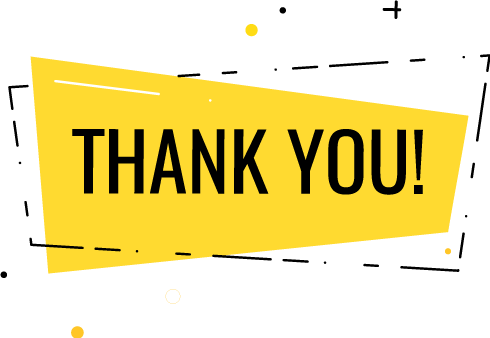 Thank you for submitting the details!
We will keep your information safe. Feel free to contact us with any questions at hello@uplers.com
Please check your email for next steps shared by Robert.