From Commuting to Couch: 6 Ways Remote Work Has Changed Our Lives
Niharika Sinha
May 26, 2023

4

Minute Read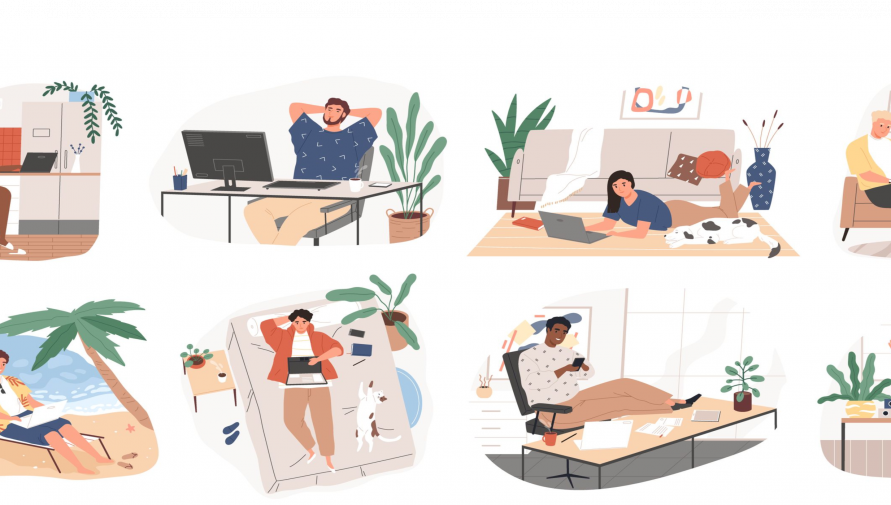 As we continue to recover from the economic, social, economic, and emotional effects of the Covid-19 pandemic, we need to take a moment and ponder over some of the proverbial silver lining during the dark clouds of the pandemic. Businesses were forced to go remote almost overnight and adapt to virtual working methods. They had to upgrade their tools and platform to support employees working from home. 
While businesses were surprised by their ability to pivot quickly, reaffirming their agility and flexibility to adapt to the changing times, employees, on the other hand, discovered a novel way of working and did not want to give it up! 
What was once considered a special privilege granted to only a select few under exceptional circumstances became a norm overnight. From being closer to their families, flexible schedules, and increased productivity stemming from zero commutes and fewer distractions, there are numerous ways remote working has changed our lives for the better! 
How remote work has changed our lives for the better
Let's delve deeper into it and analyze how WFH (work from home )/WFA (work from anywhere) has emerged as the silver lining during the dark clouds of Covid. 
Increased Productivity
A Stanford study of 16000 employees over nine months revealed that working from home increased productivity by 13%. 
Despite all the comforts of home beckoning our attention, working from home increases productivity. No commutes, quieter working hours, flexibility to plan your workday, and the ability to take breaks as and when required are some of the primary reasons for higher productivity. 
That's because remote workers have more hours at their disposal than their office counterparts because of the time saved on commuting.
SHRM study stated that out of the 77% who reported being more productive while working from home, 30% of respondents reported finishing more in less time, and another 24% said they accomplished more simultaneously. 
Apart from no commutes, remote workers enjoy a better work-life balance and, as a result, are less stressed out than their office counterparts. Whether it's the Pomodoro technique with short breaks or an extended 30-minute break after a couple of hours, employees can choose the best technique and plan their tasks accordingly.
Boost your career
Who says remote work is lonely? With the ability to work from anywhere, there has been a steady rise in co-working spaces and remote work-friendly cafes. Just because you are not going to the office doesn't mean you have to limit yourself to working from within the four walls of your home. These places are ideal for networking and connecting with fellow remote workers. There has been a steady rise in co-working spaces and remote work-friendly cafes. These places provide an excellent opportunity to network and connect with fellow remote workers. Also, with geography no longer a barrier, you can quickly work for a global company from anywhere.
Cost savings
Studies show that remote workers can save over $ 4000 on commuting costs annually. Considering the skyrocketing fuel prices, car insurance, maintenance, etc., and public transport hassles, remote workers can save up quite an amount by skipping the commute altogether and working from home. Working from the office requires a specific dress code and even formal attire for special meetings. 
On the other hand, casual tees, lounge pants, and PJs are usually enough for those working from home, and you don't have to worry about getting them dry-cleaned, either! Further, in-office work requires you to stay in the vicinity. With the rising cost of living in major cities, remote workers can add a significant amount to their savings by saving on food, rent, etc., by working from their hometown. 
Reinvent your lifestyle
Routine is for the office. When you can work from anywhere, every day can be a new adventure! You can choose your space and work from anywhere and create your own schedule. Whether taking time out to pursue your passion, spending time with children, or balancing responsibilities, remote work allows you to take charge of your life. 
Many remote workers even lead a nomadic life, traveling to different countries, exploring the world, and meeting like-minded people. Many countries even offer digital nomad visas to encourage remote workers for six months or 12 months to encourage remote workers. Traveling and meeting new people helps you discover a new way of life, experience different cultures, and expand your worldview. 
Adapt your schedule around your personal needs
Remote work allows you to control how you spend your days, weeks, and months. You can decide where, when, and how you want to work. The beauty of remote work is that it allows you to work in a way that suits you. You can examine your priorities and build a remote working schedule around that. Whether picking up or dropping your kids to school, taking care of household chores, or pursuing your hobby, remote work helps you find the right balance that works for you. 
Oliver, a digital marketing professional, is also a cyclist who wanted a remote job that allowed him the freedom to plan the day he wants and do things he loves to do. 
"For me, the balance between work and life is essential, and I always wanted to be associated with a company that values this balance while at the same time helping me grow as a professional." 
Working moms having it all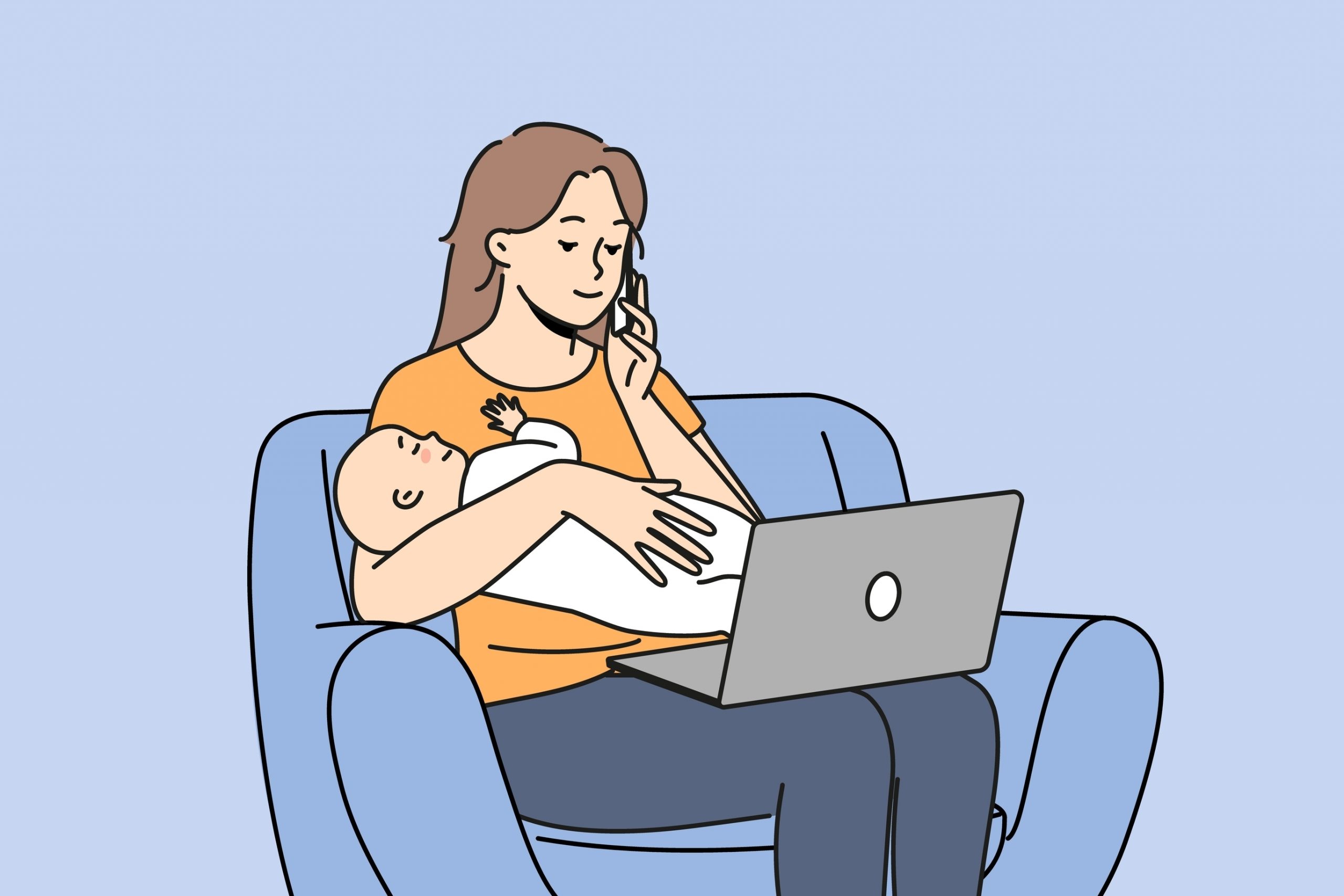 A demanding career and childcare have never gone hand-in-hand for women. "You can't have it all" is advice that almost all women receive from their parents, guardians, or well-meaning relatives and friends. They always had to choose between family or career; more often than not, it was always the former. 
Thanks to the advent of digital communication and technology, women today have more options than ever before. They no longer have to worry about dropping off or picking up their kids from school, going grocery shopping, or missing the kids' school events. With the ability to work remotely, they can do all of it and more and still enjoy a thriving career. 
Key takeaway
Remote work is a significant shift, especially for those who have only known working from the office. It can be challenging, lonely, overwhelming, stressful, and all of it. But let's face it. Nobody enjoys wasting 2-2.5 hours on everyday commutes in heavy morning and evening traffic. It takes a toll on your health. Wading through the traffic, inhaling emission fumes, and stressing over being late to work can affect your health. Working from home tethered to your office for eight hours a day in isolation ain't rosy either, but it's still a better life with more time to spend with your friends and family.