Why Google Searches For "Remote Teams" grow 1150% in COVID-19?
George Mackenzie
October 8, 2020

2

Minute Read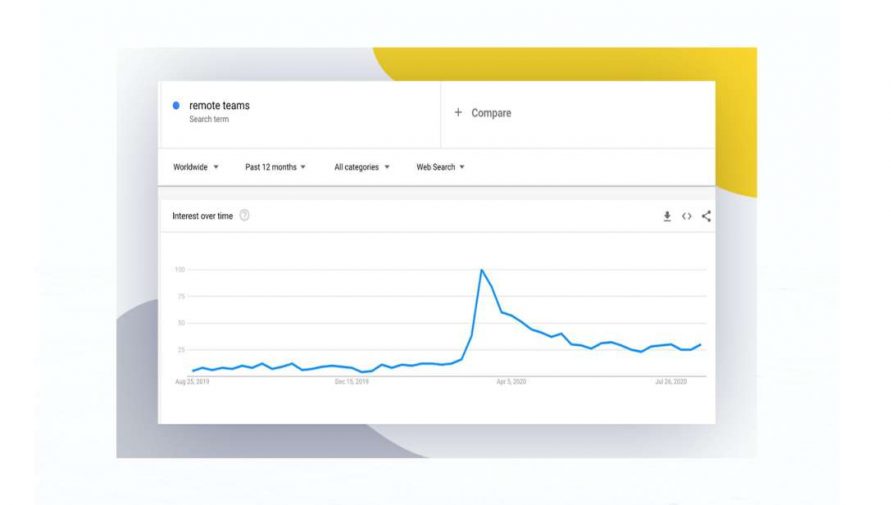 During the extreme circumstances that occurred during COVID-19 there is a hike in search of Remote Teams in Google searches: 
The Searches for the Best Webcam increased by 100%. n kycx

Best Computer Monitor Searches surged by 72%. 

Searches For "Remote Teams" Increased By 1150% 
How Remote Working Spread Across The Globe
It is relevant to note that working remotely had take a rise since before the COVID-19 pandemic struck the world. A July 2019 report informs that remote work experienced a global growth of 159% between 2005 and 2017.
In 2017, in the US, only 3.4% of the workforce worked remotely. By March 5, 2020, 46% of US companies had already asked their employees to work from home. That provides a pertinent example of how sharply COVID-19 has impacted remote working in the US. 
This is not a US-specific story, however. As high as 88% of companies across the world have advised their companies to work from home during COVID-19. In the Asia-Pacific region, 91% of companies enabled their employees to work remotely from home since the pandemic started. 
Also read:- https://www.uplers.com/blog/why-vetting-talent-is-important/
Long-Term Impact: The Positives
The whole world has learned what is possible to do digitally. As Microsoft puts it, COVID-19 has permanently changed the way we connect with each other, and the way we do business. 
Microsoft reports that team meetings increased by 10% during the lockdown. As walking over to a colleague's desk to ask something, or to chat over a cup of coffee disappeared with remote working – people are spending more time collaborating online. 
Interestingly, though, the number of shorter meetings climbed with longer meetings featuring less. This indicates a new pattern of collaboration: Meeting several times a day/week for quick sharing of updates, brainstorming, cross-learning, etc. 
A 72% hike in short messages between colleagues and teammates on work-related matters is another pointer to how people are connecting differently to function efficiently as remote teams. 
A Forbes article informs that 57% of the respondents to a survey mentioned that they would like to continue working remotely in a post-COVID situation also. 
The same article refers to an IBM survey where 80% of respondents have expressed a preference to work remotely at least part of the time in post-COVID times. 
A Harvard Business Review article mentions that there is 45% higher motivation among employees if they can choose where to work: at the office, from home, or a mix of both. 
Also read:- https://www.uplers.com/blog/uplers-guide-managing-remote-teams/
Think Remote, Think Offshore
The benefits of working remotely have made themselves clear and businesses from around the world have adapted to the change. 
Offshore Remote Teams is on average 50% more cost-effective when compared to employing onshore employees (in-house or remote) without compromise on quality or performance.

Our model helps you to reduce the time invested in hiring, screening, and interviewing candidates. On average, we are able to build and deploy your Offshore Remote Team in a matter of weeks from receiving your brief.

Solve the problem of local talent shortages and expand the pool to global. We invest time into matchmaking your business needs with our pool of in-house talent, to ensure that once we deploy your team, we meet your business requirements.
To find out if Offshore Remote Teams is a good fit for your business, take our Are You Offshore Remote Team Ready Assess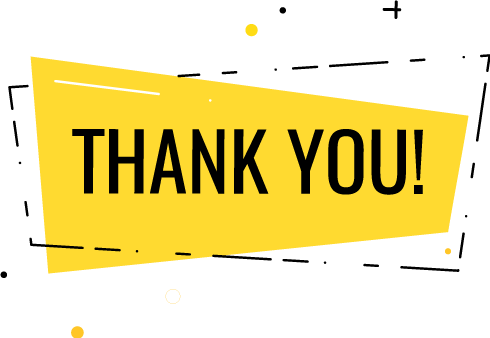 Thank you for submitting the details!
We will keep your information safe. Feel free to contact us with any questions at hello@uplers.com
Please check your email for next steps shared by Robert.