Best PPC automation tools for running a strong campaign
Sara Al-Bakri
June 22, 2021

7

Minute Read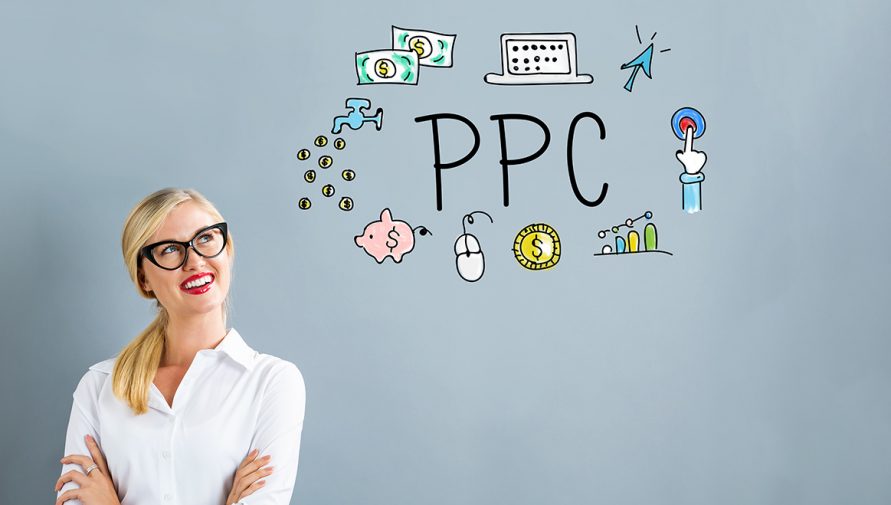 In the current fast-paced era, the market size of PPC advertising tools is growing rapidly. Globally the market size of advertising tools was USD 12.58 billion in 2019 and as per market experts, the size is projected to reach USD 28.62 billion in 2027.  In today's advanced era, 82 % of smartphone users are actively searching for businesses near me on Google. Today every proficient and skilled marketer requires the right tool to market and sell their products effectively. PPC automation tools are quite possibly the most commonly used marketing strategy. But, not every person is doing it correctly. It requires a ton of effort as there are numerous aspects you need to deal with. 
From writing effective ad copy to selecting the right audience that you want to display your ads to, it involves many tasks. This is where Pay Per Click advertising tools can come to your rescue. These tools can assist you with all aspects of PPC campaign marketing and help you run a fruitful campaign.
But how are these tools gonna help you? So, the right tool will help you in reducing your ad budget and increasing your sales. There are tons of PPC tools available out there but before you choose to download one, it's essential to compare the key features of selected tools. To make this convenient for you, we've penned down a list of the best PPC tools.  
Let's dig more and find the suitable one for you.
What is PPC automation? 
In simple language, PPC stands for paid-per-click, and this implies that you need to pay a price for your advertisement. The expense that is required is a CPC, commonly known as a cost-per-click. The cost per click isn't unchangeable because the price variation in PPC depends upon the competition in the market for the same advertisement interest.
 With this technique, you can deliberately put your ads at the top of the search results in a search engine. The cost will be collected just when a web user clicks on your advertisement. 
PPC ads can show up everywhere on the internet. Most commonly, you can see them on the web search engines that individuals use every day, like Google, Bing, or Yandex. For instance, if you look for the term online cricket bats, the primary outcomes that will show up on any of these web search engines will be the sponsored ads, and afterward, you will get the organic search results. It is also quite likely that the sponsored ads will come from local businesses trying to sell their cricket bats.

There are many PPC tools, but we have picked the best for you. 
It is the most preferred tool among marketers as this is an all-in-one marketing tool specializing in SEO and PPC. The advertising toolbox helps you with all parts of your paid campaigns and strategy. Aside from tracking down the correct keywords, this PPC automation tool helps fuel your innovative approach by discovering effective advertisements by competitors. Indeed, if you have a set-up business and broad SEO and PPC needs, this could be the ideal option for you. However, for essential PPC requirements, you can try a less expensive and more basic tool.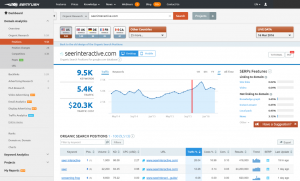 Optmyzr is one of the award-winning pay-per-click advertising companies. It helps in automating the optimization of your advertisement with the help of AI capabilities. You can deal with both Bing ads and AdWords from the platform. 
It assists you with managing your account by adding or removing keywords, changing placement on display networks, changing bids, and utilizing the shopping campaign.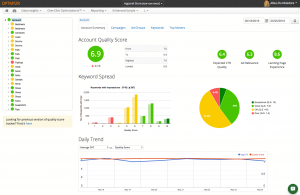 This excellent PPC tool can help you to grade your Google AdWords performance. It analyzes your account and provides you with details on wasted pay, click-through rates, long-tail keywords, impression shares, etc.
Its mobile readiness score allows you to assess your preparation for mobile PPC. It even checks if you're following the most effective practices for mobile PPC. It can be a helpful software solution for analyzing the performance of your PPC campaigns.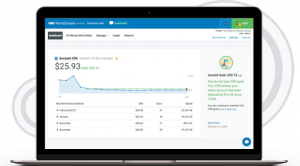 Google Ads Editor is a free advertisement creation and editing tool. It assists you in working on various advertisement campaigns across numerous accounts in Google AdWords, both online and offline. You can control ad campaigns, make mass changes to keywords & also bids with the help of this tool. This PPC automation tool can help you in dealing with your campaigns efficiently.
Did you know that it allows you to make changes to all your accounts from a single dashboard? It also allows you to search and replace your content and redo or undo changes.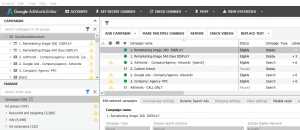 Helps in making changes rapidly to all your accounts at the same time. With the Google Ads Editor, you can search and replace text, move items, and undo or redo changes across different campaigns. This software solution makes it simple for you to share your work with associates. You can import and export documents easily.
SpyFu has an entire set-up of PPC automation tools that you can use to uplift your paid campaign. From giving keyword ideas to spying on your ad activity, you can do everything. 
It gives AdWords templates to your AdWords account and you can start using it. It also groups all suitable keywords for every advertisement group, and all you have to do is add your brand or product keyword, and you're all set to go.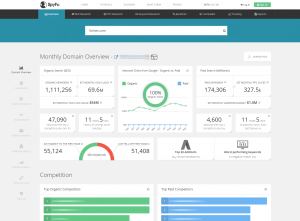 AdEspresso assists you in managing and optimizing Facebook, Instagram, and Google Ad campaigns. PPC automation tools are a one-stop answer for all your advertising needs. 
From just one platform, you can deal with your ad campaign on various media. With this tool, you can save a ton of time that you would have spent switching between channels.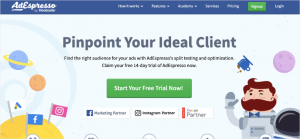 Setting it up is simple as it has a lot of visuals. It coordinates with the website design tool, Canva. By using AdEspresso, advertisers & marketers can save a lot of time and effort and can increase their campaign performance. To keep you informed, they also give you access to some essential resources.
Bing Ads Editor assists you with streamlining your PPC ad campaign management. You can import your data directly into the editor with the assistance of Google. And you can create campaigns, edit ads, manage keywords, ad copy, budgets, and more. You can also use these types of PPC automation tools to deal with various accounts together.
Your work can continue, regardless of whether you're online or not. This tool allows you to synchronize your accounts and campaigns. With this tool, you can make additions or make changes, even when you are disconnected. At the point when you go online, you can upload all of your revisions at once.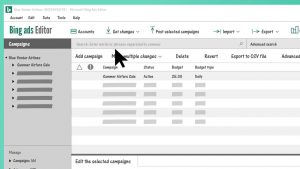 Why do you need a PPC tool for your business? 
PPC can have a significant – and positive – impact on most businesses and brands. If you're not doing any PPC marketing, you're probably missing out on substantial traffic and revenue. 
Here are some incredible advantages of using PPC.
PPC Contributes to Business Goals
This is often the most convincing reason to use PPC advertising. PPC can help you with attaining countless business and marketing objectives. Almost any kind of conversion goal can be tracked. PPC is a valuable asset for aligning website traffic drivers to end plans. With the help of a PPC tool, you can take your business to new heights. In this competitive world, PPC tools are contributing to achieving business goals by providing the best digital services.
2. PPC Is Measurable & Trackable
A significant advantage of PPC advertising is that it's easy to measure and track. Essentially use the Google Ads tool in combination with Google Analytics. You'll see high-level performance details, including impressions, snaps, and transformations (given the characterized business objectives). There's no secret to your PPC performance. Data is easily available and shows how your campaigns perform and what kind of traffic and results they drive for your financial plan. When you send your PPC traffic to dedicated landing pages and track it using Google Analytics, you can see what you spent and what it drove in terms of your end objectives.
3. PPC Works Well With Other Marketing platforms
Content marketing has taken over the digital marketing world, and content plans and schedules are the norms in most businesses now. With the investment in creating unique and exceptional content to help the customer buying behavior, Google Ads is an engine that can drive visitors to content more rapidly and improve the ROI on your content venture. PPC and SEO function well together as the impressions and opportunities for traffic are often to the same crowd – individuals using Google to discover information, services, or products. The performance data of impressions, clicks, and conversion from Google Ads can give incredible insights and direction on a keyword basis for focusing on SEO efforts.
Conclusion
Things are changing with the speed in this growing world, and to stay ahead of the crowd; you need the best tool to reach the top. PPC automation tools are what every marketer and business needs to boost growth by tracking and adjusting your PPC campaigns, bids, and budget. PPC automation tool is helping numerous people around the globe by creating profitable campaigns that can help in generating traffic and increase a business's ROI. If you are planning to use any of the above tools, this article is for you; it's time to sit back and relax and let the third party work for your business growth. Start using PPC ads to ignite your business growth.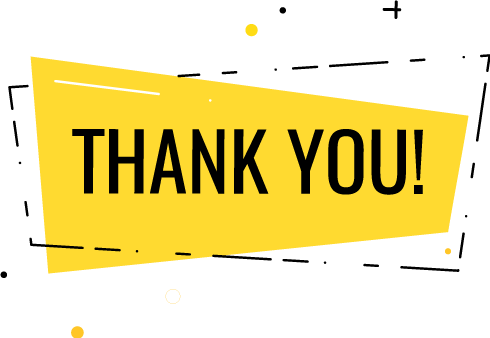 Thank you for submitting the details!
We will keep your information safe. Feel free to contact us with any questions at hello@uplers.com
Please check your email for next steps shared by Robert.