4 Ways An AdWords Consultant Can Help Grow Your Business
Aayush Gupta
May 16, 2022

8

Minute Read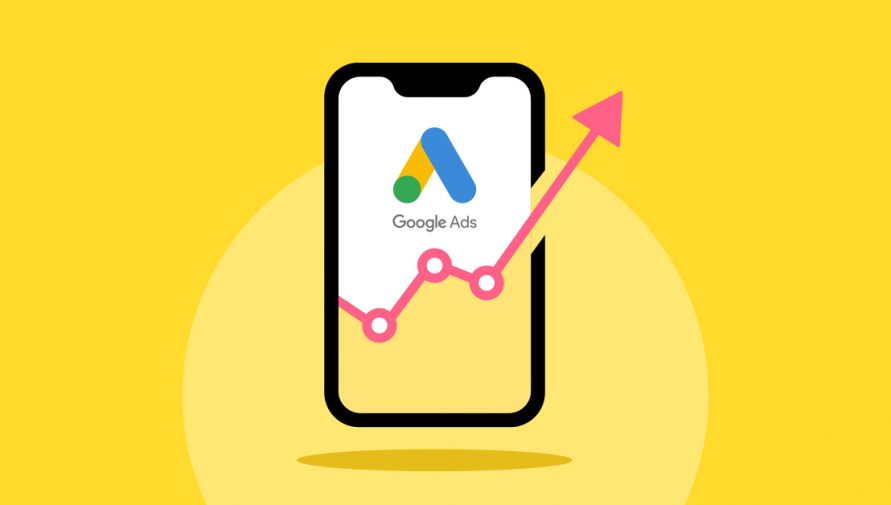 So, you heard about Google AdWords and its advantages. Excited about this new venture, you try to give it a whirl – only to watch your entire budget go out in flames! Does it sound like a familiar situation? Well, you're not alone! And for this very reason, Google AdWords consultants have created a niche for themselves in helping businesses achieve growth while maintaining profitability.
But how do they achieve this magical feat? Let's take a look!
How Can You Grow Your Business With a Robust Google Ads Strategy?
Before talking about a Google AdWords expert, let's talk about the impact of Google Ads. A well-planned Google Ads strategy can fetch you the following growth-focused benefits:
Accelerated Growth
Digital marketing forms the backbone of any growth hacking strategy. However, not all forms of marketing are alike. For a start, you have SEO to earn organic traffic and Google Ads (or PPC advertising) to attract paid traffic.
And while both of these have a place of their own, even Google admits that AdWords delivers results faster than SEO! So, if you wish to expedite the rate of your business' growth, Google Ads is the way to go.
Greater Brand Awareness
In the world of offline marketing, you know that ad placement matters. In its digital counterpart, you have to fight for virtual real estate. But here's the fun part, Google Ads puts you on, well, Google – the prime location to be seen.
In the world of search engines, Google is an uncontested behemoth. After all, it occupies a massive 86% of the market share! And seeing as it is the first point of contact between users and information, popping up every now and then will get you noticed.
Remarket to Prospects
You may have noticed how after you have visited a website, the company or its offerings show up in the various ads that show up as you scroll through the internet. This is the magic of Google Ads.
The fact that you have shown interest is enough to cause companies to nudge you into the funnel. Such a marketing tactic converts losses into sales, which will obviously lead to growth.
Decimate Competition
Google Ads is no longer a nice-to-have feature but an absolute necessity for businesses to stand out. So, if you feel that you are doing just fine and do not need to strategize Google Ads campaigns at this juncture, then your competitors will. And by the time (or if at all) you manage to catch up, they would have already perfected the strategy – essentially routing you from the competition.
4 Ways in Which Google AdWords Expert Can Boost Business Growth
If you are wondering whether AdWords consulting services are right for you, consider what a Google AdWords expert brings to the table:
#1 Lend Direction to Your Google Ads Campaign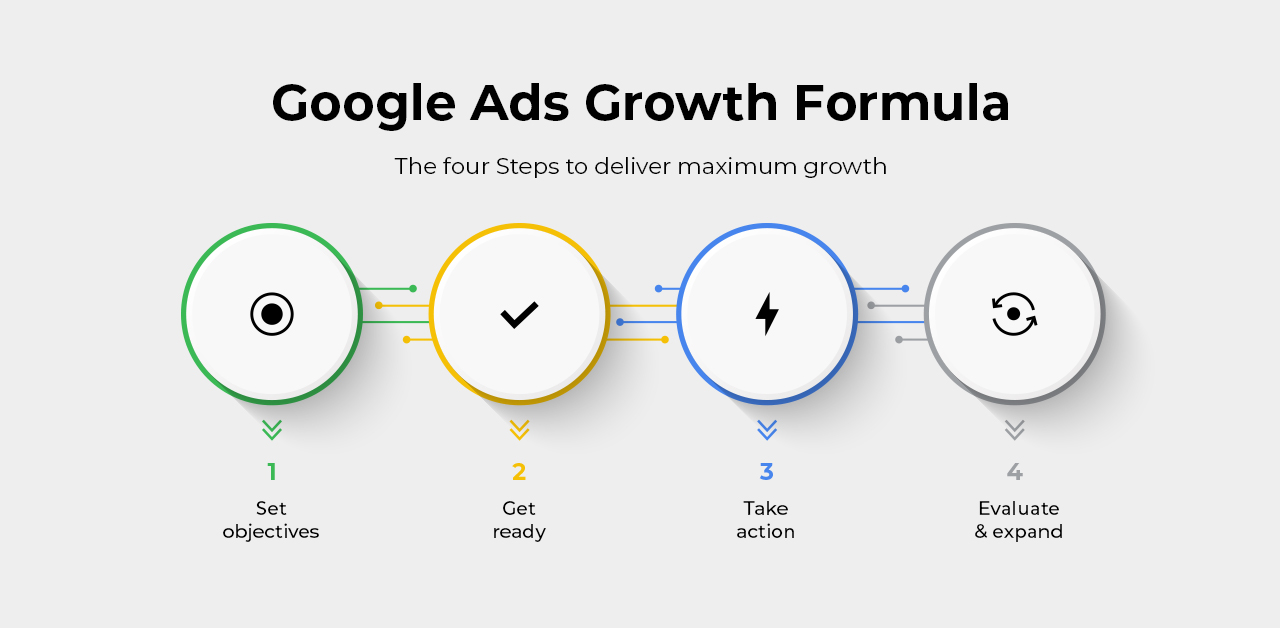 Even an arrow will miss its mark if you don't lend it direction – and this is a paid ad campaign that we are talking about! So, unless you have deep pockets, you cannot even afford to go down the trial and error path.
As such, you need to have a worthy captain at the helm of affairs to help navigate any choppy waters. Every AdWords consultant will resort to their tried and tested practices to plan out this journey before you take sail. And once you are at sea, the Google Ads consultant will also ensure that the scenic views do not take away the focus from the final destination. Their proactive involvement in managing the expedition eventually leads to success.
And so, whether you are looking to build brand awareness, expand reach, generate leads, win sales, attract traffic, and promote certain products, an Google Ads consultant who knows the ins and outs of Google Ads can chart the best path to go about it.
#2 Improve Quality Score and Increase Awareness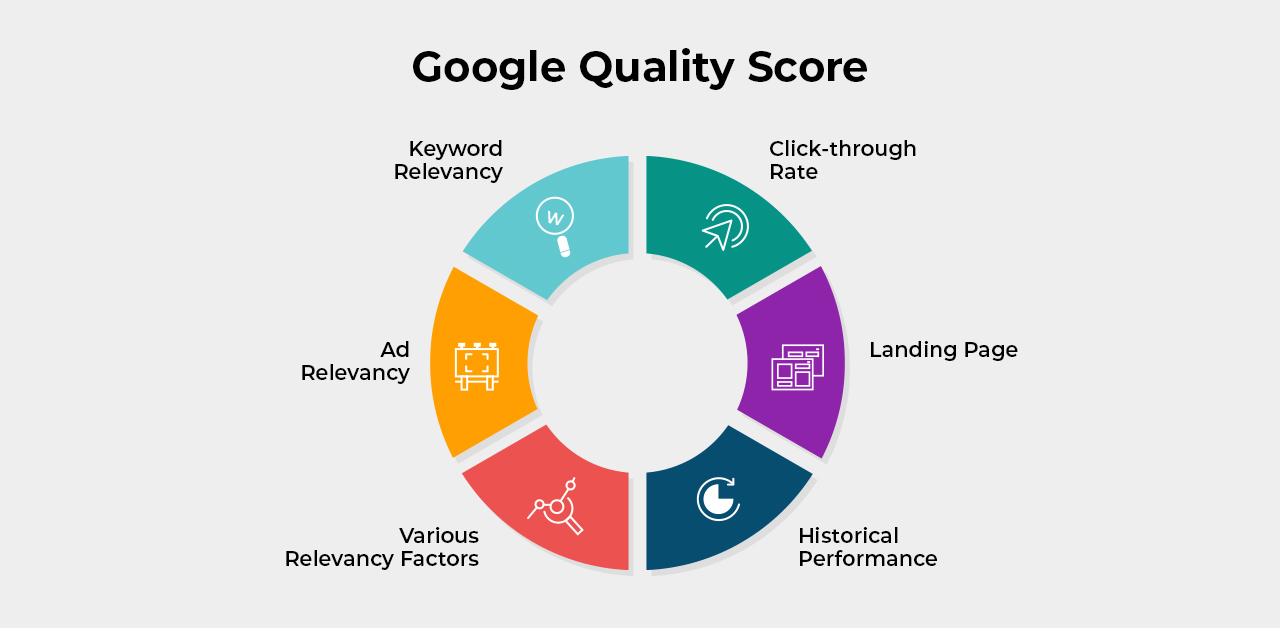 Quality Score is a critical component that governs your ad's popularity. This ten-point scale is directly linked to the usefulness and relevance of your ad. It also accounts for the historical performance of your Google Ads account. Based on such factors, the Google search engine evaluates your ad to make key decisions such as slashing the cost per click (CPC) or ranking the ad higher. In simple words, if you could improve your Quality Score, you can generate greater brand awareness and reduce the costs associated with it.
And here's where an Google Ads consultant will prove to be your competitive differentiator.
A Google Ads consultants will leverage their experience to devise strategies to improve the Quality Score. While a layman may simply work on improving the quality of the ad through copywriting, the Google Ads consultants will follow a more holistic approach. As such, you will notice them working on improving the user experience of the website, speeding up load times, segmenting campaigns into SKAGs (Single Keyword Ad Groups), incorporating personalization, and more! Such efforts will yield results as you witness the conversion rates climb. This resulting increase in Google Ads performance will not go unnoticed as you will be rewarded with an impressive Quality Score.
#3 Design Landing Pages That Convert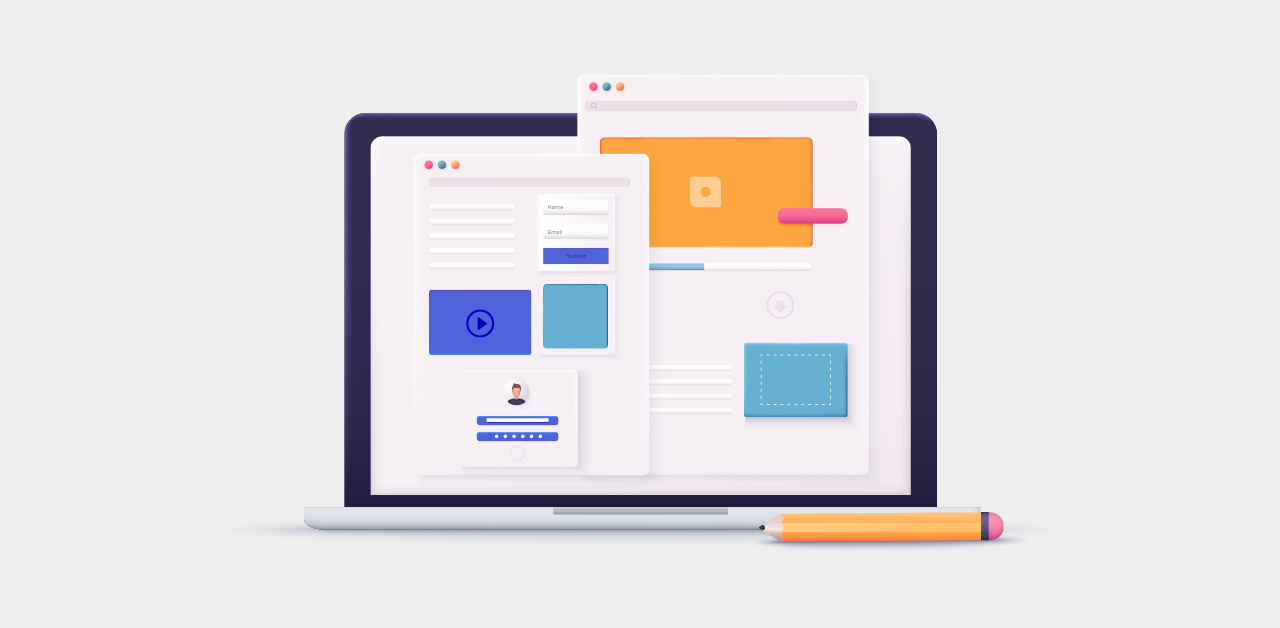 The landing page experience also contributes to the Quality Score of your ad. And even if it weren't so, the fact that it is the link between the customer, the advertisement that drew them in, and the business, the landing page needs to maintain a certain charm to ensure stickiness and no drop-offs.
Unfortunately, businesses simply overlook or cannot afford a dedicated landing page designer, which causes them to slack off on this front. As such, having a consultant for Google AdWords can prove to be instrumental in helping businesses grow.
The AdWords consultant will follow the best practices to design and optimize the landing pages to align user expectations to drive conversions. The strategies would involve a range of activities such as, but not limited to, improving the landing page content, incorporating keywords in the copy, upgrading the quality of rich media used on the landing page, deciding on the number of form fields to make it "just enough", adding emotional and actionable CTAs, optimizing the page for multiple devices, and tracking conversions. Clearly, this is quite a responsibility that cannot be limited to a content writer, web page designer, graphic designer, etc., which all the more stresses the importance of hiring an Google AdWords consultant.
#4  Test and Optimize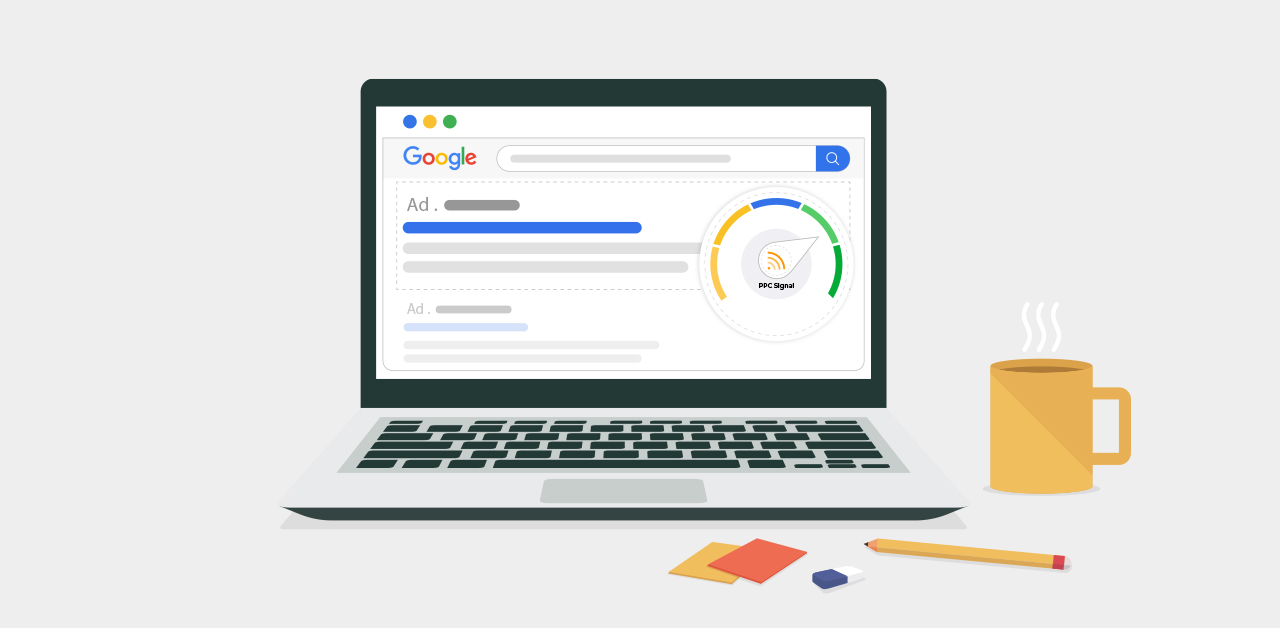 In marketing and advertising, no strategy is perfect right out the gate. As such, it must undergo rigorous testing, more so when your money is on the line.
The AdWords consultant typically performs split testing, also known as A/B Testing, to understand audience preferences. This testing methodology involves the creation of two versions of a web page or an ad. These changes are rather minor, say, the wording of the heading is different, two color schemes, placement or wording of CTAs, or information layout or presentation. The standard one (original) acts as a control and the second is the variation. The performance of these entities is then compared to see which is received favorably and then the necessary improvements will be made to them.
The Google AdWords expert will iterate these tests until your business discovers the best version of the ad or web page that maximizes revenue. Resultantly, your campaigns will be more value-driven and gain greater traction.
Measure Your Success: Key AdWords Metrics That Indicate Growth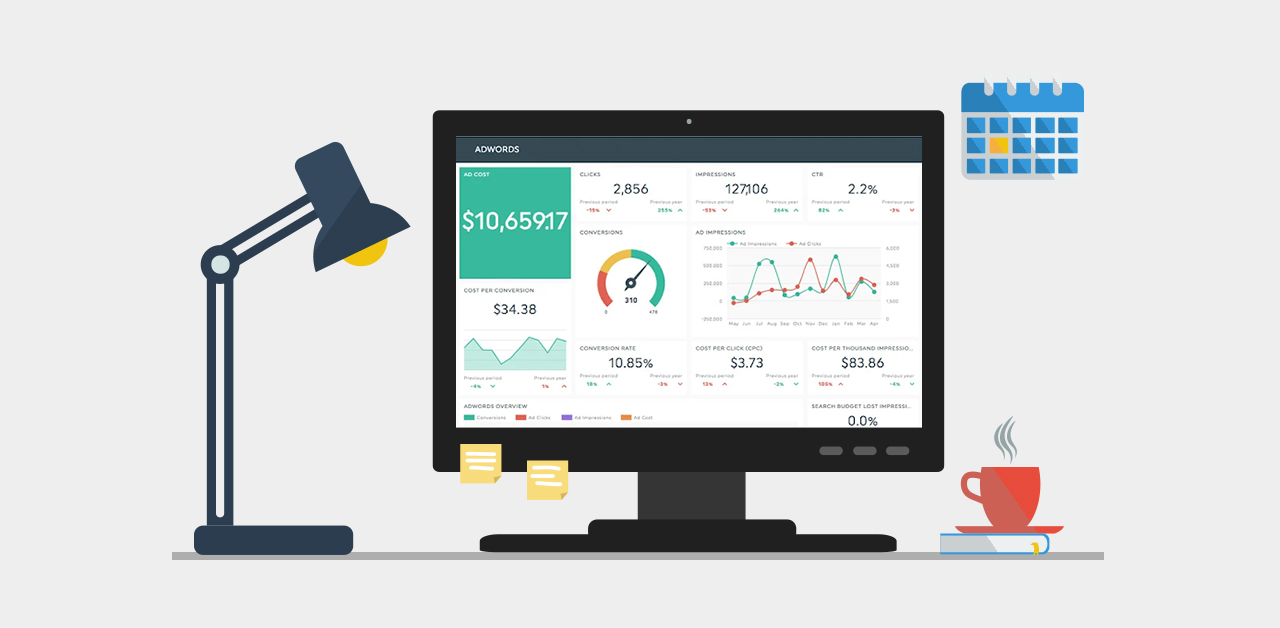 Businesses can use the following metrics as a diagnostic tool to determine the effectiveness of their Google Ads campaign:
Number of clicks: Since a click is the first step to conversion, knowing the number of clicks attracted by an ad will indicate the campaign's success.
Click-Through Rate (CTR): CTR is a refined variant of the previous KPI wherein the number of clicks is pitted against the total impressions. As such, it lends insight into how appealing the audiences find your ad.
Quality Score: We have already talked about Quality Score and how an AdWords Consultant can increase it. Just to recap, it is a numerical value computed by accounting for the expected CTR, ad relevance, and landing page UX for pricing and placing the ads.
Cost-Per-Click (CPC): As the name indicates, CPC is the numerical equivalent of the price you pay for every click. While it also has underlying factors such as keywords popularity, bid competition, and Quality Score, a high CPC normally points toward unsustainable advertising.
Conversion Rate (CVR): If you had to monitor only one KPI in your Google Ads campaign, then this would have to be it. It quantifies the number of people who viewed your ad, clicked on it, interacted with the CTA, and successfully converted into paying customers.
Cost per Conversion: Also known as Cost Per Acquisition (CPA), this KPI tracks the budget with respect to the number of customers acquired to make a sale. It lends clarity to the cost-effectiveness of the campaign.
Cost per Mille (CPM): This metric denotes the amount you have to invest to get 1,000 impressions on your ad. In other words, it helps test the cost-effectiveness of the campaign w.r.t its reach.
Importance of Hiring a Consultant for Google AdWords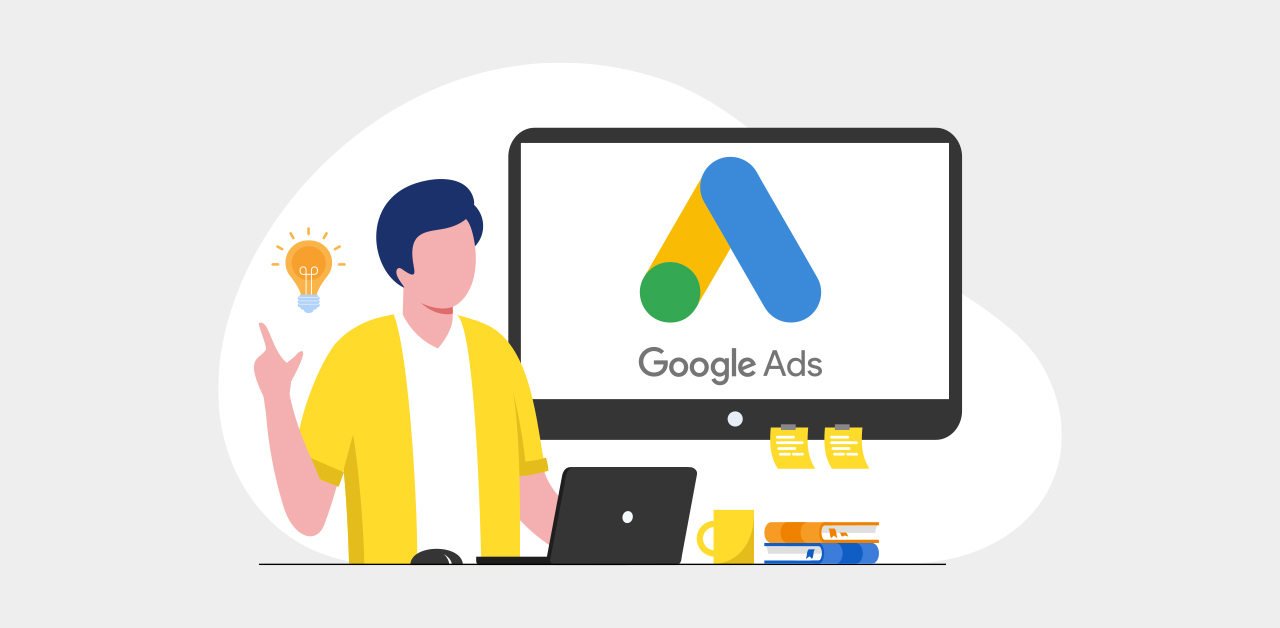 By this point, it may be clear why having a Google AdWords Expert in your midst should be a priority for a growth-focused company. However, if you are still on the fence, here's a preview of what you gain through AdWords consulting:
1. Time is Money
Businesses that have immense potential for growth are already busy running their day-to-day operations. Against this background, attempting to enter new territories, master this skill, and derive results will cause a loss in one of the most critical assets – time. With Google Ads Consultants, everyone can focus on their core competencies and make the best of their time and skills.
2. Borrowed Expertise
Speaking of skills, directly hiring a consultant for Google AdWords means that you can enjoy the result just as directly. You no longer have to train and groom any in-house team and just focus on the outcomes. They can also lend their expertise and support to other segments, such as sales and marketing to fine-tune their performance!
3. Keeping Up With Trends
The world of Google Ads is constantly changing. An experienced Google Ads consultants will act as an anchor against these disruptions. They will keep track of all the changes, practices, and procedures that could change the course of a Google Ads campaign and make necessary modifications.
4. Quicker Results
Google Ads offers quick results. And a consultant for Google AdWords amplifies these results even more. They streamline the effectiveness of the campaign, which will make it more targeted and gain results faster.
5. Maximum ROI
Seeing the notable benefits highlighted above, it becomes clear that hiring a Google ads specialist will optimize your spending and get better results. As a result, the business will maximize its ROI and get on the track to sustainable growth.
Why Choose Uplers to Hire a Google Ads Specialist?
When you hire a Google ads specialist from Uplers, you stand to gain the following:
Access to wide talent pools
Pre-vetted professionals with a focus on results
Flexible package-based pricing
Continued communication and collaboration
Talent management support
Moreover, Uplers is not limited to AdWords consultants alone. You can avail a wide range of services to find all kinds of talent to meet business requirements.
Conclusion
Now, you may have a thorough understanding of how a Google AdWords expert helps grow business with Google Ads. It can be through brand awareness, increased sales, branded presence, customer acquisition, or customer retention. So, do not wait around looking for an opportunity to give your business the boost that it needs.
If anything, having an expert by your side will grant you a competitive edge where the business can transform every challenge or industry trend into an opportunity to maximize gains and grow at an accelerated rate!