Guide to hiring PPC Experts: Tips on (remote) hiring PPC experts
Sheryl Jones
May 2, 2022

10

Minute Read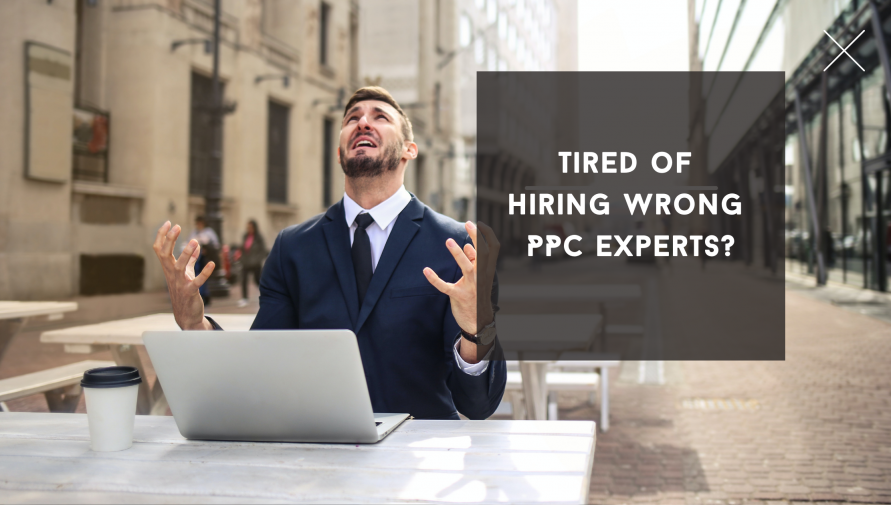 PPC ads, or pay-per-click ads, are a popular paid advertising approach for getting visibility and qualified traffic. PPC campaigns, on the other hand, work best with seasoned professionals.
There are many PPC experts to choose from, but how do you know which ones are best for your company? This insider's guide will assist you in preparing and asking the right questions when hiring PPC experts.
Let's get started!
If you're unfamiliar with pay-per-click marketing, it can be a minefield. It's riddled with jargon like "CTAs," "CTRs," and "ROARs," making it difficult for outsiders to understand.
However, PPC marketing can help you increase traffic, engagement, and sales all at once. It's also one of the most cost-effective marketing strategies available!
If you're in a spot where you're wondering why your ads keep fluctuating in position or you have no idea what kind of bidding strategy you should be using- it is about time to hire a PPC expert.
As a business, there are a lot of responsibilities that you take on. And most of these responsibilities are assigned to dedicated employees who have expertise in specific areas.
A content creator would create marketing content. An SEO specialist would work on generating organic traffic. Similarly, you need a PPC expert to run your Google ads Campaign.
Be it for in-house paid campaigns or as an extended arm for your digital marketing team that works for your client- these tips will make sure that you find the right match for your organization!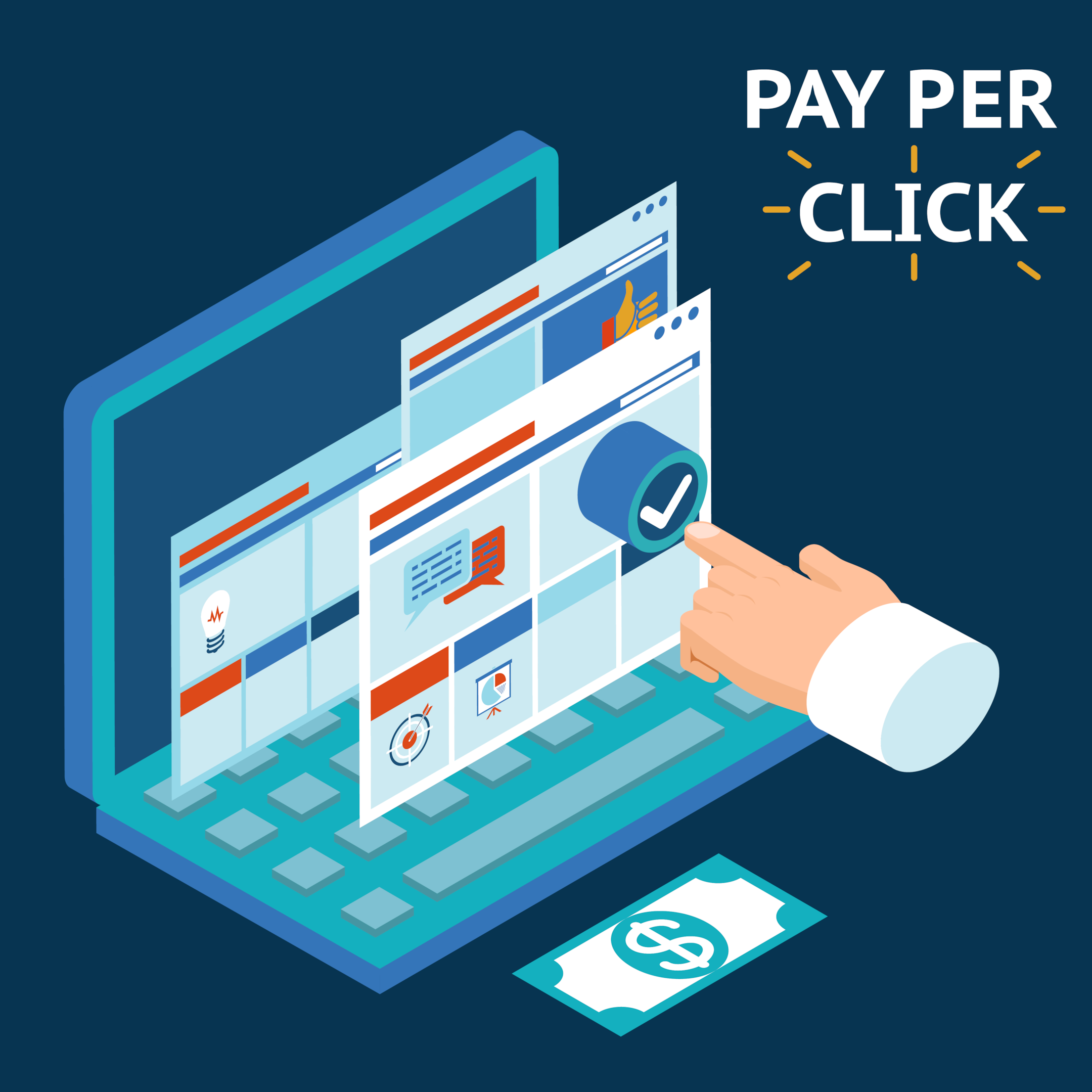 How to find the right Pay Per Click Expert for your business?
Hiring PPC experts may surely seem like the solution to your advertising needs, but finding a PPC expert who meets all your requirements is one of the biggest challenges you'll face as a hiring manager.
Without further ado let us get right into how you can find a PPC advertising expert:
Do your research
You'll come across a lot of freelancers who will be willing to work as independent PPC consultant for your organization. However, you'll have to do good research to find legitimate candidates who are actually good at what they claim.
Try looking for certificates and their past work which will demonstrate and support their success story. Based on their past work, you'll be able to identify their work quality in digital marketing.
Look for any certifications such as Google Ads certifications, this will help you understand the technical expertise level of the individual
Take some time to research different providers and read online reviews before making a decision. This will help you narrow down your options and find a provider that's a good fit for your business.
2. Consider your needs
Whether you want to drive traffic and conversions or you want to grow your brand's digital presence- PPC is one effective way to achieve your goals.
But before you start your hunt for a PPC advertising expert, you'll need to be clear of your own goals.
Think about what you need from a PPC advertising expert:
Do you need help with keyword research?
Do you need help with strategizing?
Or do you need someone to manage your entire campaign from start to finish?
Once you know what you need, you can start looking for providers that offer those services.
When you have a clear understanding of your expectations from the candidate the more accurately they'll be able to form their paid marketing strategies.
3. Compare your options
You don't want to go ahead and finalize the first professional that you come across.
Make sure you get in touch with different Google AdWords specialists to get an idea of distinctive profiles and what they bring to the table for you.
Pricing will vary depending on the provider and the services you need. So it's important to compare pricing before making a decision.
Keep in mind that the cheapest option isn't always the best, and be sure to factor in quality when considering price, as this is rather an investment than an expense.
Ask for any hidden costs as you'll want to avoid any last minute unpleasant surprises.
You can get in touch with various AdWords specialists and compare their skills and pricing for a better judgment.
4. Hire a talent outsourcing company
One of the best ways to hire the best PPC campaign expert is by associating with a talent outsourcing company like Uplers.
These companies will help you get in touch with some of the best talents in the industry who have already qualified rounds of initial screening and technical assessment.
This way, you don't have to do the hard work of finding candidates, conducting background checks or analyzing their technical skills. You'll already be in touch with pre-vetted candidates.
All you need to do is conduct a final round of interview to assess whether they're the right choice for your organization and then make the final call accordingly.
You'll have someone who will be a part of your marketing team and works in-house for you.
5.  Outsource PPC Experts
There are a lot of agencies that provide PPC services. These agencies provide a plethora of digital marketing services.
However, these agencies can be very expensive and you won't have an in-house employee working exclusively for your business needs.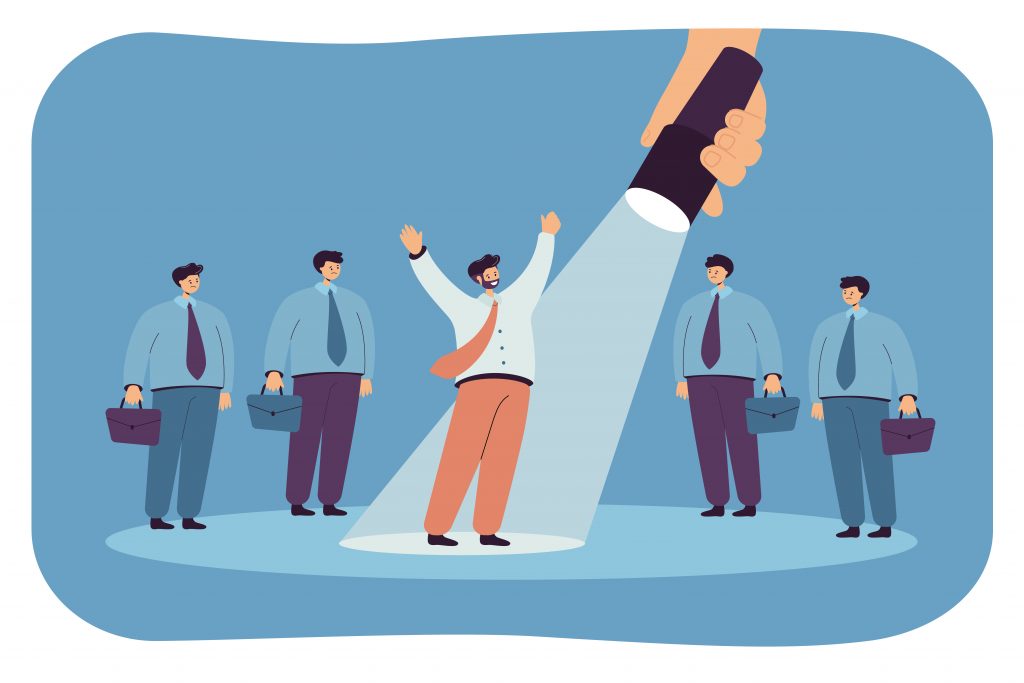 Tips to hire the right PPC experts
Once you've decided that you want to go ahead with PPC services, there are a few things that you need to keep in mind before you go ahead and take the final call.
Check if they are data and analytics oriented
A good PPC expert will be able to improve ROI by knowing about your target audience and developing high-yield campaigns.
They will be well versed with tools to measure essential PPC campaigns and Google ads metrics and will actively share data and results with you.
Focuses on local search
Local search is one of the best ways to reach a local community by targeting location-specific search queries, especially for businesses that have physical stores and do not ship to other countries or states.
Especially if you're an online or even a brick and mortar business that serves in a specific local area then a local search strategy can benefit you immensely.
Out of 82% of smartphone users who use their phones to find businesses near them, 72% of those lead to an in-store visit on the same day.
They take mobile optimization seriously
As half of the paid media clicks are made from smartphones, it has become increasingly important to pay attention to designing PPC ads for devices of all sizes.
The PPC experts you hire should be able to provide you with mobile optimised copy and display ads.
You can also pick their brain on various ways you can create a mobile optimized paid search and other search engine marketing campaigns.
Unmatchable keyword research
The right PPC experts words with commercial intent.
Keywords like 'Buy refrigerator' or ' hire web developer' show the user's intent to buy.
You can ask them about the keyword research tools that they use and the metrics they use to determine how well the keyword is performing.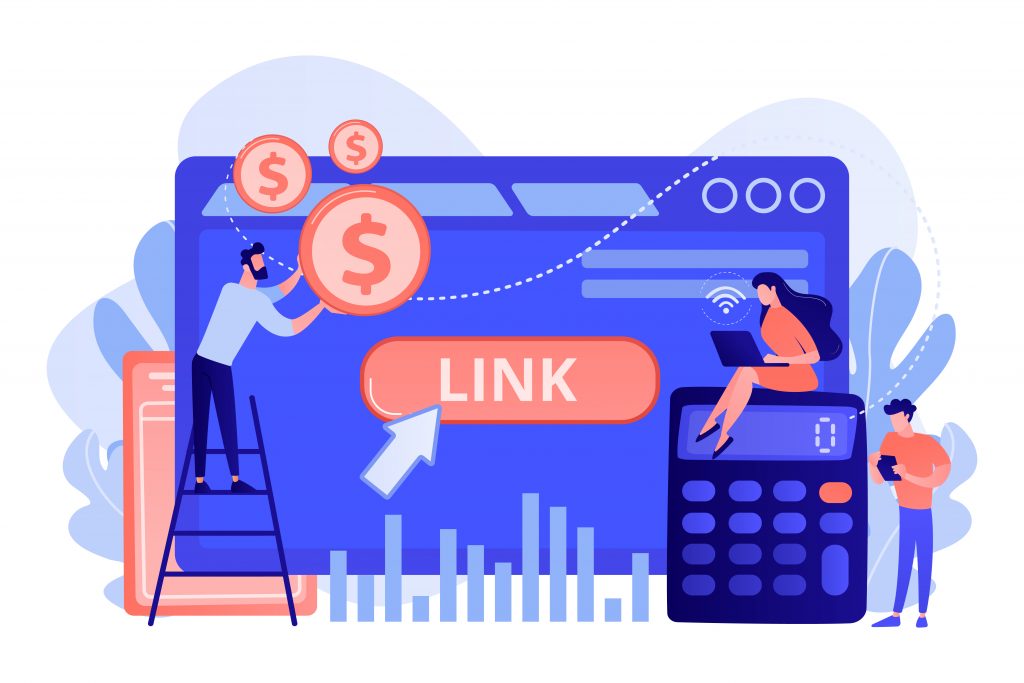 Why hiring the right PPC experts is crucial for your business?
There are a lot of self-claimed PPC experts out there that offer pay-per-click (paid search) services.
However, not all of them are created equal. If you want to make sure that your PPC (search engine marketing) campaign is successful, you need to hire the right expert.
Here are some of the mistakes that you should avoid when hiring a PPC campaigns expert:
Hiring someone who is not certified
There are a lot of people who claim to be paid search experts, but not all of them are certified.
If you want to make sure that you are hiring the right person, you should only consider those who are certified by Google ads.
Not checking the candidate's credentials
When you are looking for PPC experts, you should also take the time to check their credentials.
This will give you an idea of the kind of experience they have in managing PPC campaigns.
Failing to set a budget
One of the most common mistakes that businesses make when hiring PPC experts is failing to set a budget.
Before you start looking for a PPC marketing expert you need to determine how much you are willing to spend on a campaign.
This will help you narrow down your options and find an Google AdWords specialist who fits your budget
Not asking for references
Another mistake that you should avoid is not asking for references.
You should always ask for references from previous clients. This will help you get an idea of the quality of work that the individual can provide.
Hiring someone who is not experienced
When it comes to paid search marketing, experience is crucial.
You should avoid hiring someone who is not experienced in managing paid search campaigns.
This is because they will not be able to provide you with the results that you are looking for.
Not doing your research
Finally, you should also make sure that you do your research before hiring a search engine marketing expert.
This means that you need to read reviews and compare different candidates. This will help you make a mindful decision.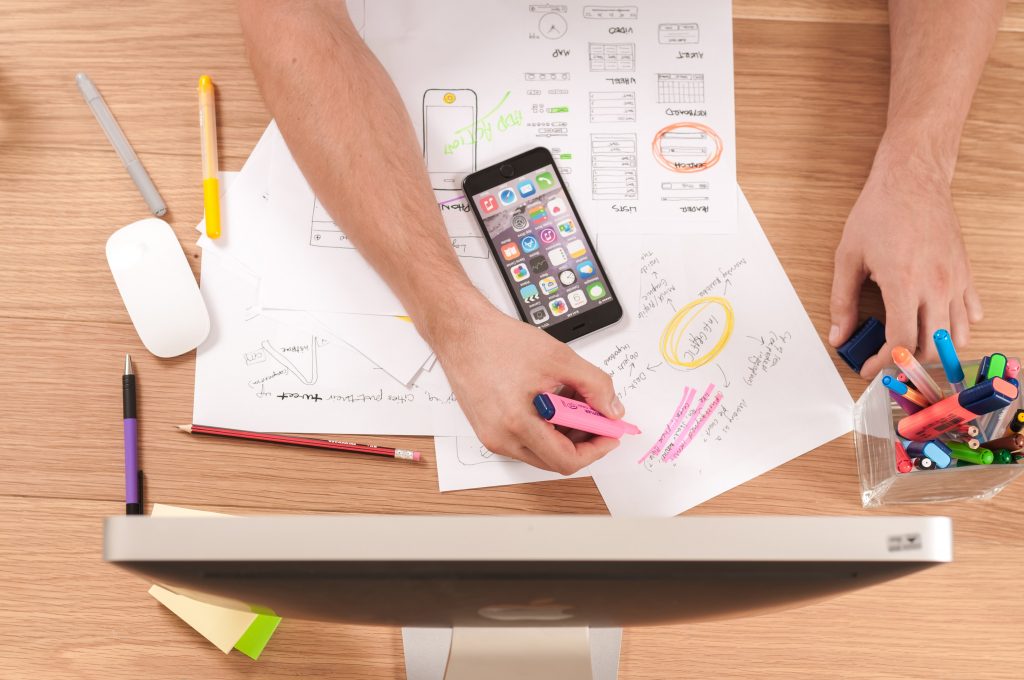 Signs that you have hired the right candidate for PPC experts
Once you've come across a candidate who ticks all the boxes for you, it's time to see them in action.
We will talk about some of the telltale signs that indicate that you were lucky enough to find the perfect Google AdWords specialist for your business!
They give it all to get the best conversion rate
You can't optimize your paid keywords unless you have a great PPC marketing expert who will work with everyone from ads, landing pages and website design departments.
That way when it comes time for optimisation they are well-equipped to convert visitors into conversions at the highest possible rate!
They're result-oriented
You may have heard that the success of your PPC campaign isn't determined by how much money you spend on it, but by who manages the account.
Look for a Pay per click expert who will always put out high-quality work and be driven towards reaching goals.
This person might even require their compensation structure to tie to the results in order to maintain focus during tough times or when working with new clients!
Their strategies are data-driven
Innovative PPC managers and firms will always be at the forefront of innovation.
They won't just help you improve conversion rates, but advocate for advanced analytics tracking in order to turn data into insights that can then lead directly towards actionable improvements.
Why hire remotely for PPC experts?
There are many reasons to consider hiring remotely for a pay-per-click expert. Here are some key benefits:
Cost savings
You can save on costs associated with traditional office space and equipment when you hire remotely. All a great expert needs is a sturdy internet connection and an innovative mind.
Increased flexibility
Remote workers can often be more flexible with their schedules, which can be a boon for businesses that operate on a 24/7 basis or have employees in different time zones. Many pay per click and google ads experts need an undisturbed space to work on new strategies, thus allowing them to work remotely from their comfort zone promises great strategies.
Access to a global talent pool
When you open up your hiring to remote workers, you can tap into a much larger pool of talent because you're not limited by any geographical boundaries.
This is especially helpful if you're looking for niche skills or expertise, the same stands true when hiring PPC experts.
Increased productivity
Studies have shown that remote workers are often more productive than their office-based counterparts.
This means that you can get much more work done without your employees having to compromise on their work-life balance. Given that paid search experts need to be on the spike of productivity, hiring remotely is a big step towards that.
Why choose Uplers?
At Uplers, we give you the chance to choose from thousands of pre-vetted candidates who have made it to our pool after passing various selection steps.
All you need to do is share your requirements and we will shortlist the most suitable candidate for you.
After you conduct the final interview and finalize the candidate, we will help you with remote onboarding and necessary HR and IT support.
With Uplers, you don't have to do the hard work of sourcing, background check or technical assessment.
We do all the hard work for you so that you can sit back and get all set for just the final round interviewing the candidate.
Frequently Answered Questions (FAQs)
What is PPC?
PPC is short for pay-per-click, a model of internet marketing in which advertisers display ads on their website and only pay when a user actually clicks on the ad. This makes it a very cost-effective way to market your product or service online since you only pay when you get results.
Should I hire dedicated PPC experts or outsource from an agency?
There is no easy answer to this question, as it depends on a number of factors such as your budget, your level of expertise, and your goals. If you have the budget, hiring a dedicated pay-per-click expert can be a good investment, as they will be able to help you maximize your results and work exclusively for your business needs.
How do I create a solid PPC strategy?
Creating a solid PPC strategy involves understanding your goals, researching your target market, and selecting the right keywords. It is also important to create compelling ads and landing pages that will encourage users to click through to your website. Finally, you need to track your results and make adjustments to your campaign as needed.
What are the major mistakes made while curating a PPC strategy?
There are a number of mistakes that can be made while curating a pay per click strategy, but some of the most common include:
Not doing your research
Not setting a budget
Bidding on the wrong keywords
Not tracking your results
Not making adjustments to your campaign
Why do you need PPC experts for your business?
Hiring PPC experts comes with multiple benefits:
You don't have the time to manage your own campaign
You're not sure how to get started with paid search
You're not getting the results you want from your current campaign
Your budget is limited
You need help with keyword research
You want to improve your quality score
Conclusion
When you're looking to hire a PPC consultant, there are a few key things to keep in mind. Firstly, you want to make sure that the person you're hiring is an expert in the field.
There are a lot of people who claim to be experts, but they don't have the experience or knowledge to back it up.
Secondly, you want to make sure that the person you're hiring is someone you can trust. This is especially important if you're going to be working with them on an ongoing basis.
Furthermore, hiring a remote paid search consultant or a Google AdWords consultant is one of the best ways you can expand your team. It's often more cost-effective than hiring someone locally. This is because you don't have to pay for their travel expenses or their accommodation.
Secondly, it can be easier to find a good fit when you're looking for a remote worker. This is because you have a larger pool of workers to choose from.
Finally, it can be more convenient to work with a remote worker. This is because you can often arrange for them to work around your schedule and you don't have to worry about meeting them in person.
Get Informative & Insightful Articles delivered to You Monthly