Things To Look Out For When Hiring Your Next SEM Specialist
Kevin Oskow
May 23, 2022

8

Minute Read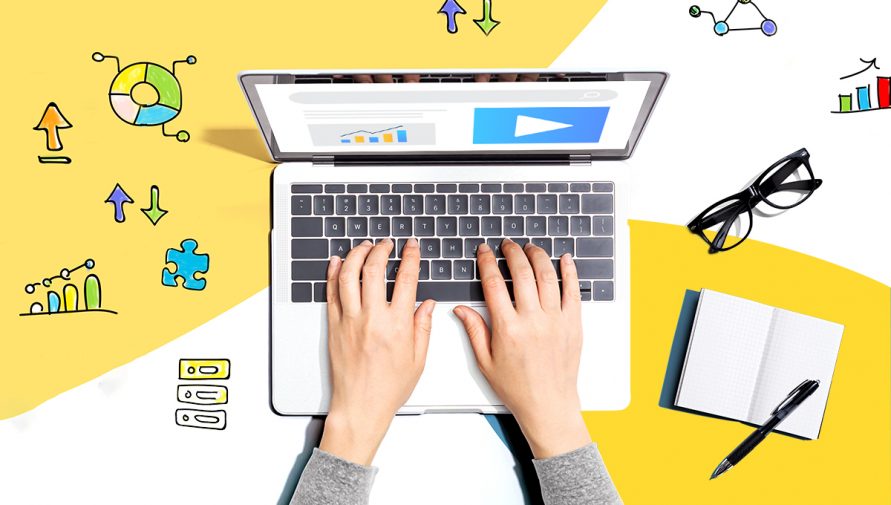 Search engine marketing (SEM) specialist is responsible for planning, organizing, and implementing a company's overall digital and online marketing strategy. Their job responsibilities entail web marketing, content strategy, keyword planning, data analysis, link building, regular campaign tracking, and more.
Today, businesses are coming to the realization that, in order to stay competitive, they have to augment their online presence with the help of Search Engine Marketing. An SEM specialist optimizes search engine rankings, and utilize them to market their business. Hence, to find a company with impressive ROIs, a business should consider a host of factors while selecting a trusted and experienced search engine marketing company.
Why Do You Need An SEM Expert For Your Business?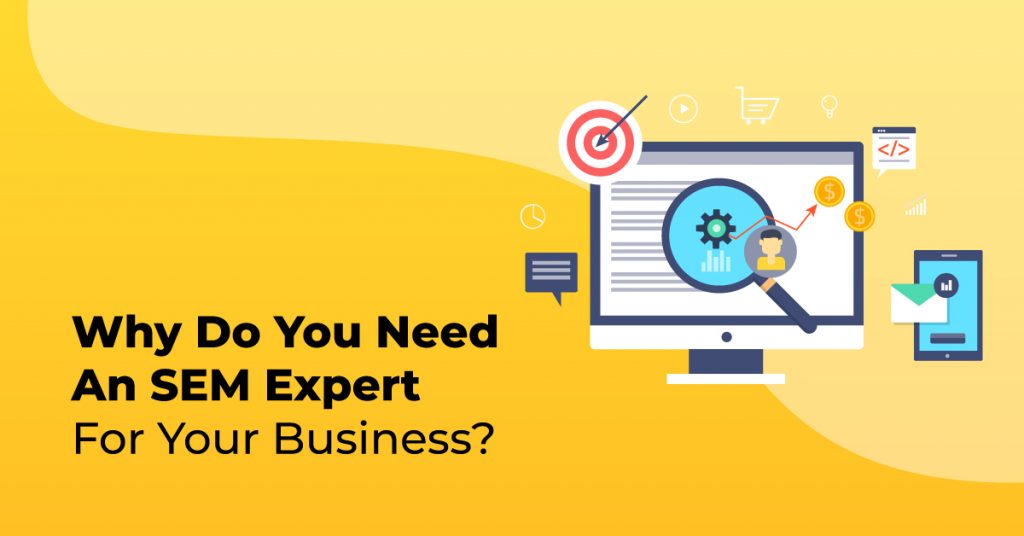 An experienced and reputable search engine marketing company can help you in numerous ways that can save a lot of time and money. Here are some reasons why you need to hire an SEM expert for your business:
A/B testing
It is critical to optimize every campaign, irrespective of whether it is paid or not, as it is mandatory to measure the success of every business. A company must, thus, continuously perform A/B testing on all its campaigns which is the responsibility of an SEM expert.
Quick and easy to implement
SEM is the quickest way to see results as fast as one business day. SEM campaigns are highly flexible and configurable in nature and can be set up in a few hours. Moreover, changes can be made on an ad-hoc basis and can be customized as per the need of the campaign and changes in audience behavior.
Keyword research
One of the key reasons for hiring an SEM expert would be the use of competitive analysis tools that help the company effectively track, organize, and understand keywords that offer insights into consumer behavior. This not only improves the visibility of a campaign but can also deliver insights into a competitor's keyword and ad strategy, helping the business to rank higher in an identical keyword search.
SEM team
Having a proficient team of SEM experts is advisable as it is highly cost-effective and can deliver quality results almost immediately. Additionally, an SEM expert is adept with the knowledge and skills of the latest technology and can easily adapt to the changes in the digital marketing world.
Ads
An SEM expert has the skills and knowledge to place your ads on a relevant and cost-effective platform that can deliver maximum results. Whether it is Google shopping ads, display ads, or text-based ads, an SEM expert can use them to generate more traffic and income for the business.
What To Look For In Your Ideal SEM Expert?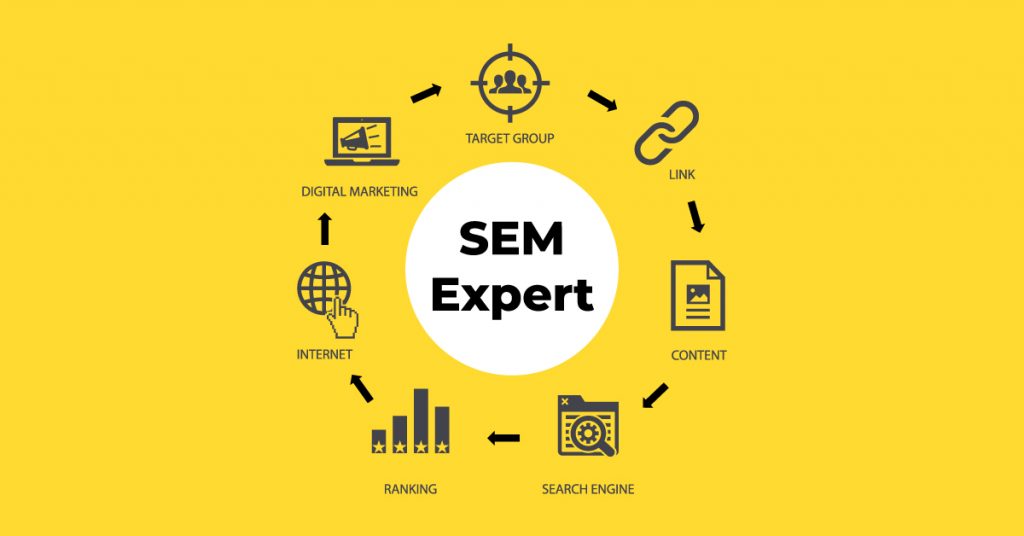 Here are some of the attributes to look for while hiring a competent SEM professional:
SEM experience
It is mandatory to have extensive and relevant SEM experience before hiring an expert in this field. Also, knowledge of SEO is a must as it helps in understanding how search engines rank websites to further improve organic rankings.
Organizational skills
One of the skills to look out for is the ability to juggle multiple projects at a time. Having strong organizational skills is a must to keep track of the ongoing campaigns and be able to prioritize work and juggling new projects on a daily basis. Additionally, being honest and flexible is an add-on trait that can help deliver guaranteed results and adapt to new changes seamlessly.
Tech-savvy
As an SEM specialist, it is important to have an understanding of how to write HTML, work with CSS, and perform basic web designing. To excel in this field, it is useful to have an understanding of how websites work in relation to search engine rankings.
Communication skills
Another trait to look out for in an ideal SEM expert is writing skills and effective communication skills. SEM experts should be proficient at crafting a brand messaging strategy and ad copies that instantly connects with the audience. They must possess good writing skills to deliver superlative content under tight deadlines.
Social media
It is equally essential to have extensive knowledge of how social media platforms like Facebook, Twitter, and LinkedIn operate. As most of these platforms have paid ads, an Search Engine Marketing specialist must be proficient in writing innovative posts and boosting ads on these channels.
Data analysis
An analytical mind is an absolute must as an SEM expert will have to analyze website traffic patterns and use various analytical software to drive traffic to the website. The job also requires them to master the skill of combing through vast amounts of data and information on a regular basis.
Standard SEM Specialist Job Description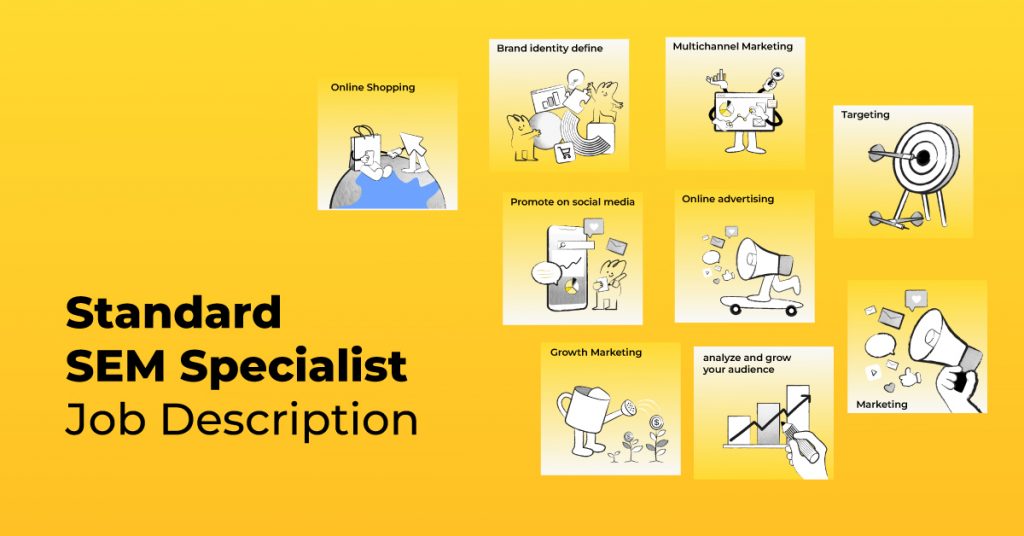 SEM specialists are multifaceted and the job requires them to wear many hats. Let us take a look at how the skills listed above translate into a job description for an SEM specialist:
·  Research
For a Search Engine Marketing Specialist, research is an ongoing task as they have to constantly research new and relevant keywords, study competitor keywords to know how they are fairing, research algorithms to target the right keywords, and look for more current keywords and topics that they can work on.
·  Communication
Communication is key in day-to-day business, as one has to respond to clients via emails or over the phone in a timely and professional manner.
·  Content
Content strategy and content creation come under the purview of a Search Engine Marketing specialist's job description as well. They have to constantly create new content to stay on top of things and develop a content strategy by identifying new opportunities.
·  Campaigns
An SEM specialist also has to design and develop online marketing campaigns that are in line with the brand objectives and goals. They have to implement PPC (Pay Per Click) advertising campaigns (you can also hire dedicated PPC experts for this) and SEO best practices as well.
·  Analysis
As an SEM expert, the job largely includes analyzing and interpreting research and analytic data to manage the marketing strategy. They have to constantly monitor paid search results' analytics such as redirects, click rates, and customer acquisition rates to drive better and more successful campaigns.
SEM Generalist Vs. A SEM Specialist
An SEM Generalist is a person who primarily works in organic search engine optimization (SEO) while an SEM specialist is an individual with an in-depth understanding of search engine rankings that will bring a website both organic and pay-per-click rankings. Here, it is important to know that there are individuals that fall under both the categories and possess most of the skills mentioned above. What kind of search engine marketer will work for your company entirely depends upon the need, requirement, and online marketing goals of the company.
What Are the Questions To Ask Before Hiring A Search Engine Marketing Specialist?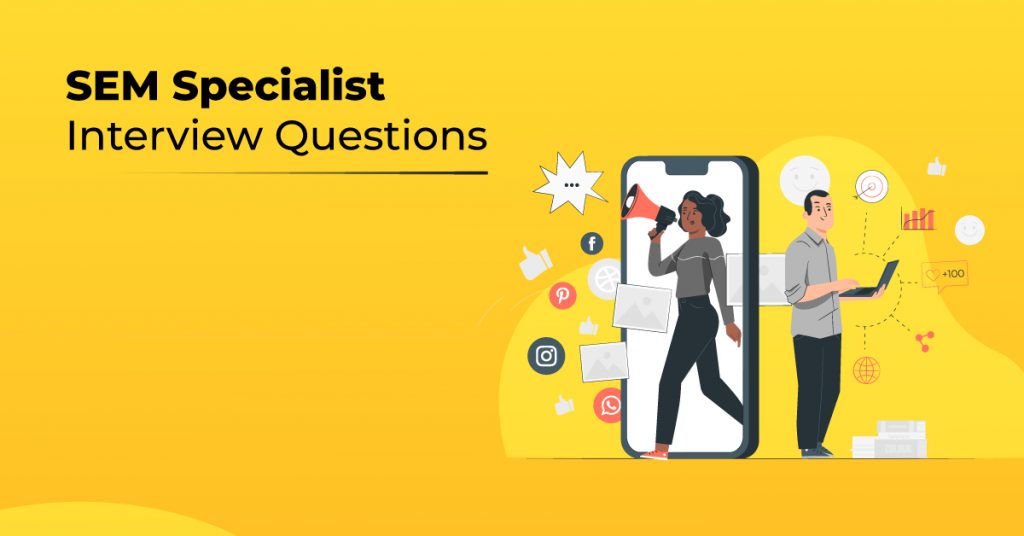 When taking steps to hire an SEM Specialist, you should have a clear understanding of your business needs and the type of SEM you'll be seeking to meet those needs. You can start the process by answering these five questions:
Does the position require the SEM specialist to work on strategy?
Is the role strictly technical in nature or will the Search Engine Marketing specialist be working on content as well?
Does the position require SEM specialists to have any kind of certification? If so, what would they be?
Would the SEM expert be required to work on social media and display ads and content, or just conduct a local search?
Does the job role require the candidate to face the client?
Why You Should Hire Remotely For An SEM Specialist?
Online presence is now a critical element in determining a business' growth and success. While the demand for Search Engine Marketing specialist is on the rise, it is crucial to know the reasons why you should hire a remote paid search specialist and how an AdWords consultant can help grow your online business instead of doing it all by yourself.
Save time and money
Search Engine Marketing is a specialized skill that needs a lot of practice and knowledge that you gain from years of working. Becoming an expert takes a special amount of skills and training and cannot be learned overnight.
Hence, it is always beneficial to hire a remote Search Engine Marketing Consulting company right from the start as it can help you save a lot of time and money spent in training an in-house employee.
You can communicate with them to ensure that they understand your business goals and objectives clearly before allowing them to take over the online marketing task.
Accelerate business growth
With an Search Engine Marketing specialist looking after the overall digital marketing strategy of your business, you can focus your sole attention on the core aspects of your business.
Hiring a remote SEM specialist is also a cost-effective way of paying for work as per your budget. SEM professionals will ensure that your company website and social media handles are updated and optimized.
Hence, you can spend additional time developing your product range, working on strengthening your customer base, gathering feedback to improve your business, as well as working towards a better customer service program.
How To Vet SEM Specialist
Once you have found a skilled SEM specialist and asked the right questions to help achieve your goals and successes, there are three additional things you should look for to further vet your SEM specialist:
You should gauge their ability to work and curiosity to ask the right questions
The next step would be to understand if the pay per click specialist possesses the knowledge about the latest trends and technology in the evolving field of search engine marketing
And lastly, ensure that they are thoroughly passionate about their work and the online marketing universe
Hiring SEM Specialist From Uplers
Uplers, as a Search Engine Marketing Consultant, takes complete responsibility for the SEM project along with the dedicated team working on it. They make sure that the resources you have hired have a comprehensive range of skills and provide compelling results. Their SEM teams use an advanced range of tools and platforms including SEMrush, Ahref, Google Data Studio, Spotify Ads, Tiktok Ads, Snapchat Ads, Quora & Pinterest Ads, and a lot more.
Uplers Search Engine Marketing Services follow in-depth keyword research along with the formulation of an entire campaign and optimization to deliver paid search services. The company follows seamless coordination and detailed reporting to deliver a brand-focused approach and the best results for its clients. So, if you're looking to hire dedicated and skilled SEM specialists, Uplers is committed to reshaping how companies hire the top talent from India for the world.
Conclusion
If you're looking to hire an SEM specialist, it can always be a challenge to choose the perfect partner. By focusing on skills like effective testing, expert keyword research, ability to work with various ad types and generate results immediately, you'll be in a better position to hire a competent SEM expert.
Additionally, skills like advanced communication techniques, the ability to develop significant content, and conduct quality research can go a long way in determining the ideal search engine marketing specialist for your online business needs.
We've seen that it is advisable to hire a remote SEM specialist for your online business instead of doing it all by yourself as it helps to save an immense amount of money and time as well as allows the company to focus on its core business.
Now that you know what to look for, an efficient partner like Uplers could be the right fit to launch your next search engine marketing campaign.