How Much Salary you should Pay to a Decent Front-end Developer?
Kevin Oskow
April 28, 2020

3

Minute Read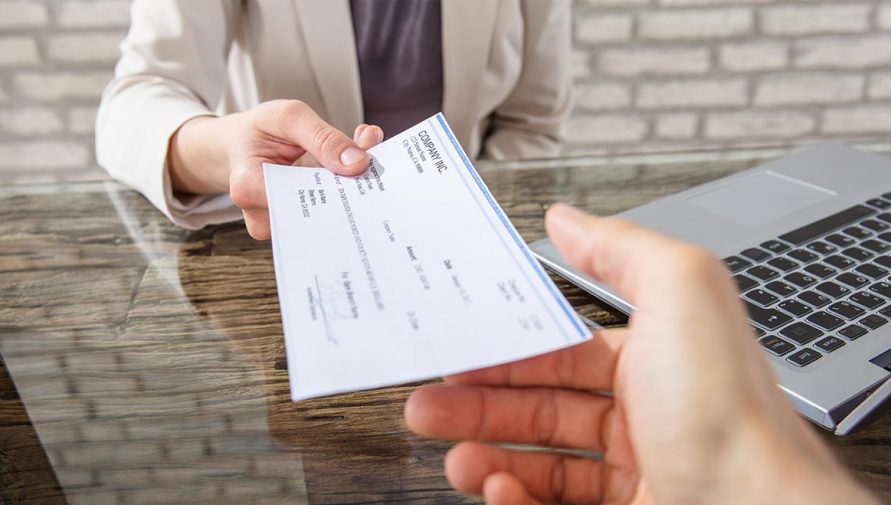 What do you look for in front-end developers? How much do you pay them? We present our research findings to answer these questions.
Front-end developers influence a viewer's digital experience. How a website appears to the viewer creates the first impression. How it behaves when someone clicks on it determines whether the viewer will continue to engage.  
These are the exact elements that a front-end developer deals with. The all-important user interface (UI) and user experience (UX). Front-end developers clearly play a critical role here. 
What It Means For Business
As the owner of a digital agency, high-performance UI and UX are important for not just your own website. The same level of UI and UX performance needs to extend to the websites you develop for your clients as well. You need one or more skilled front-end developers.
You may need a front-end developer even if you are in any other business.
Our guide covers:

Must-have Skills for a Front-end Developer
Whichever level you decide to hire from, a front-end developer must have the skills listed below.
Hard Skills
HTML (HyperText Markup Language): For the foundation of a webpage.

CSS (Cascading Style Sheets): To determine how the webpage looks. The layout, the color, the style, the font, etc. 

JavaScript (JS)/jQuery: The tool/s needed to make a webpage interactive.  

Knowledge of CSS and JS Frameworks Responsive Design Control: Imperative to optimize a website across devices.

CSS Preprocessing

Code Testing and Debugging: Both Functional and Unit Testing

Version Control/Git: Controlling the changes to the source code and tracking them.

Browser Development Tools

Web Performance: Building and Automation Tools

Command Line Skills: GUI, and beyond if possible.
Soft Skills
Soft skills are as important as hardcore technical skills. 
You would definitely want someone with good verbal and written communication skills. 

Web development is a team game. You need a front-end developer with good team performance skills.

A passion for technology and the willingness to learn are important. Your front-end developer will need to remain updated about technology changes. 
Front-end Developers Salaries Across Countries
We have researched extensively to collect scattered information about the payment rates or the average front-end developers salary in different parts of the globe. We present the information in a collated form below. 
We have included both monthly salaries and hourly rates wherever possible to suit different needs.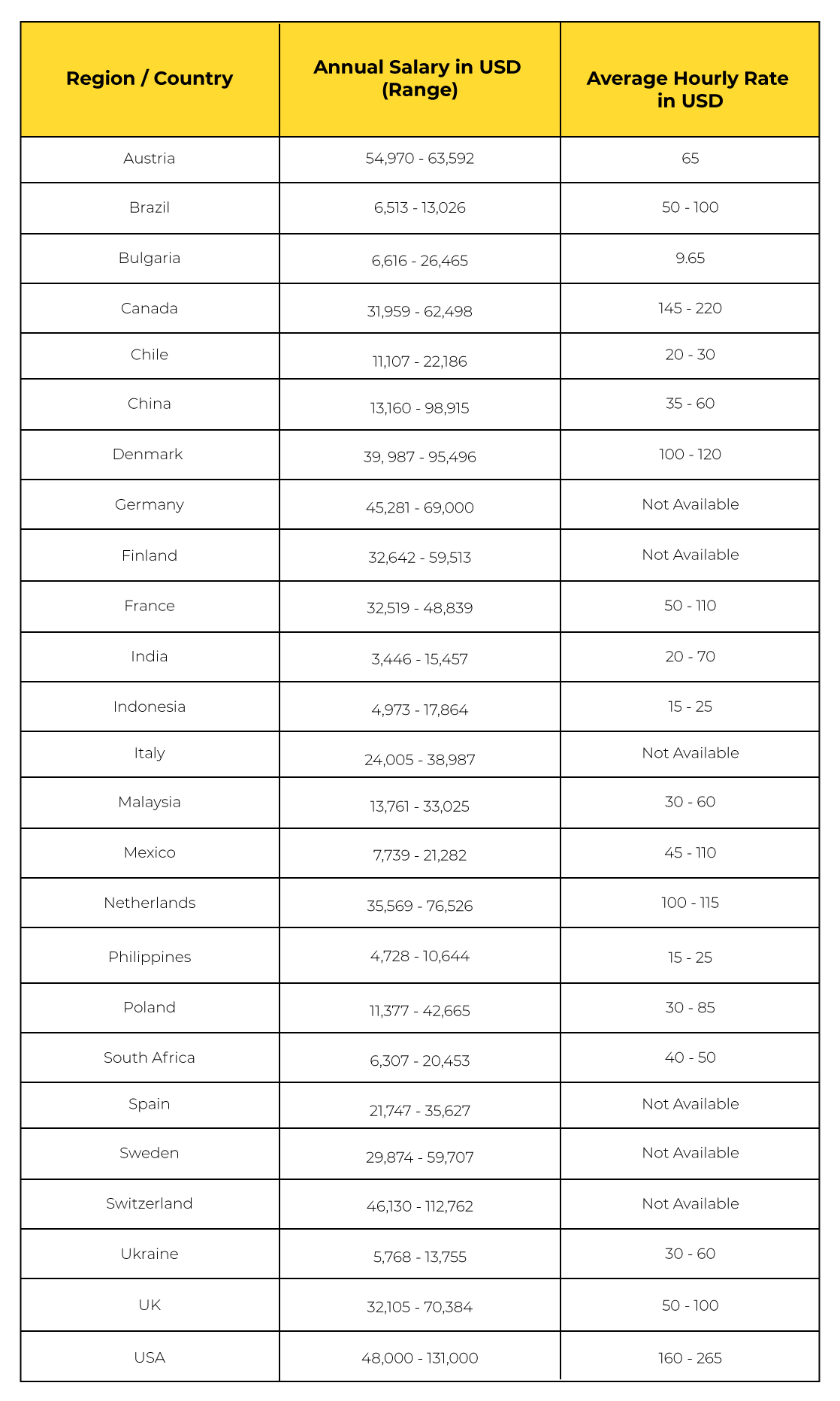 Source for annual salaries: Glassdoor. Source for hourly rates: Various
According to Codementor, the global average hourly rate for front-end developers varies between US$ 41- 160. The regional variations are as follows: 
In North America, US$ 81-100 is the dominating range. 

In the Asia Pacific region, US$ 41-60 is the dominating hourly average rate. 

In Western Europe, the US$ 61-80 range dominates, as in North America. 

In the Middle East, US$ 61-80 range dominates. 

The same with Australia and New Zealand: US$ 61-80 is the average hourly rate. 

In Africa, the US$ 41-60 range predominates.
What is the Average Salary Difference
If we look at the annual front-end developer salaries around the world, the difference between the global North and the global South becomes evident. So are the variations in the hourly rates.
Yet, when we look at the regional picture, then the disparity is less.
US$ 61-80 emerges as the global average, with the exception of Africa, Eastern Europe, and Latin America.  

In the Asia Pacific region, India is the Top IT outsourcing market with average front-end developer salary ranging between US$ 20-70.

In North America the popular IT offshoring destination is Mexico.

In Eastern Europe, there are countries like Romania, Hungary, etc. which offer lower rates but not all factors are in favor.

However, they are just entering the offshoring market and do not feature among the top 10 preferred destinations. These countries contribute to bringing down the overall hourly average rate. Africa, too, is just about emerging in the offshoring business.
The Solution to this Apparent Puzzle is Simple
When you combine talent and rates, Asia emerges as a clear preference. Among the Asian countries, India has been in number one position for several years now, followed by China and Malaysia. In that order. 
If you are looking for front-end developers team who can optimize your website without drilling a hole in your pocket, you know where to look. You may get cheaper rates, but that will be at the cost of efficiency and efficacy.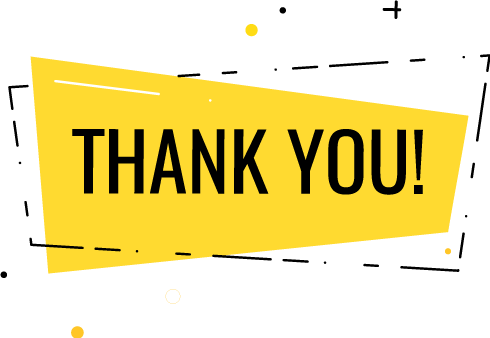 Thank you for submitting the details!
We will keep your information safe. Feel free to contact us with any questions at hello@uplers.com
Please check your email for next steps shared by Robert.