Global Marketing And Digital Agencies Are Hiring From India, But Should You Too?
Shreya Srivastava
October 30, 2023

6

Minute Read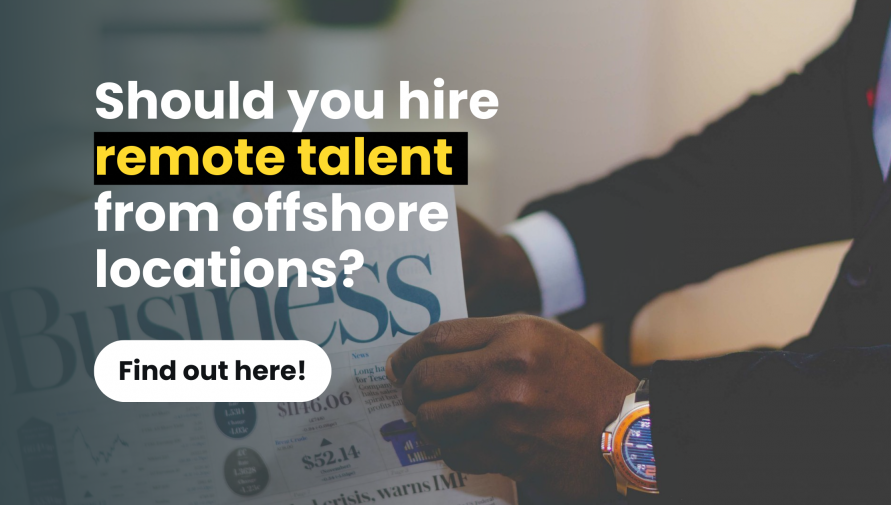 "As an agency, we were struggling to find the right-fit (talent) locally and were short of time, so we decided to hire remotely" – Linda Farr, Chief of Staff at Incubeta, a US-based marketing company. 
Brill Media, a fast-paced digital marketing agency hired nine pre-vetted talents from India to meet the pressure margins, stiffer client demands and beat the continuous lag on project completion.  
Another Australian-based B2B marketing agency, SkillXchange, hired seven talents from India for their web development needs. "Australian salary market for the local talents has increased 2x in the last 2 years, and we were spending months closing even one job opening", says Eden Spencer, CEO of SkillXchange on why he outsourced his hiring to other countries.
The marketing and digital industry is taking action in response to a predicted shortage of skilled workers, as per Korn Ferry report. Looking at the current talent market of US, UK, AU, NZ; salary demand is all-time high, skilled talent accessibility is limited and startups are facing tremendous margin pressure to justify their people-cost. 
On the other hand, over the past 18 months, more than 12% of digital agencies have started to hire workers from countries like India, Latin America, Eastern Europe, and East Asia. This shows that startups are looking for quicker, more reliable, and flexible ways to hire new people and re-evaluate their hiring strategy, especially because many of them had to let employees go in 2021-22 due to economic challenges.
What caused such a shift in approach for agencies? 
As the US and EU entered recession in 2022 and 2023 respectively, the rising inflation and operational costs sent several agencies into a state of panic. They had to lay off a large chunk of their local workforce as a cost-cutting measure. The only feasible solution to hiring in these circumstances is to find cost-effective talents in offshore locations.

The economic uncertainty also affected the talents, as they demanded higher salaries to keep up with the rising cost of living. An Upwork study claims that local talents are now 14% more expensive than remote talents. Agencies that cannot meet these salary needs will naturally look elsewhere.

Agencies have to maintain their operations to push back the rising costs. With a smaller local workforce, it is wise to hire certain roles from offshore locations that do not burn a hole in the budget.

In 2022,

52% of digital marketing agencies in the US are bootstrapped,

which means they are self-funded and depend heavily on their operations. Unlike large-scale agencies, these startups have to find cost-effective ways of workforce expansion to adapt to the current trends.

Building a diverse workforce is a forward-looking objective of agencies who want to improve their employer branding and ensure zero bias at the workplace. A recent survey found that companies with a diverse mix of employees are 35% more likely to earn financial returns higher than their industry medians. In a similar study, inclusive workplaces were found 6X more likely to be innovative and agile.
Hiring top talent is the key- What should agencies know about it? 
A top talent is defined as someone highly skilled in their field, adaptable, scalable and seamlessly fitting into an organization's culture. Remote readiness and global working experience plays the core part, the goal of every hiring strategy is to identify such talents and retain them for longer periods.
However, hiring top talent remotely is a completely different ballgame; the checklist and priorities change compared to hiring locally. When you offshore your hiring for certain roles, getting that right fit can be an overwhelming process.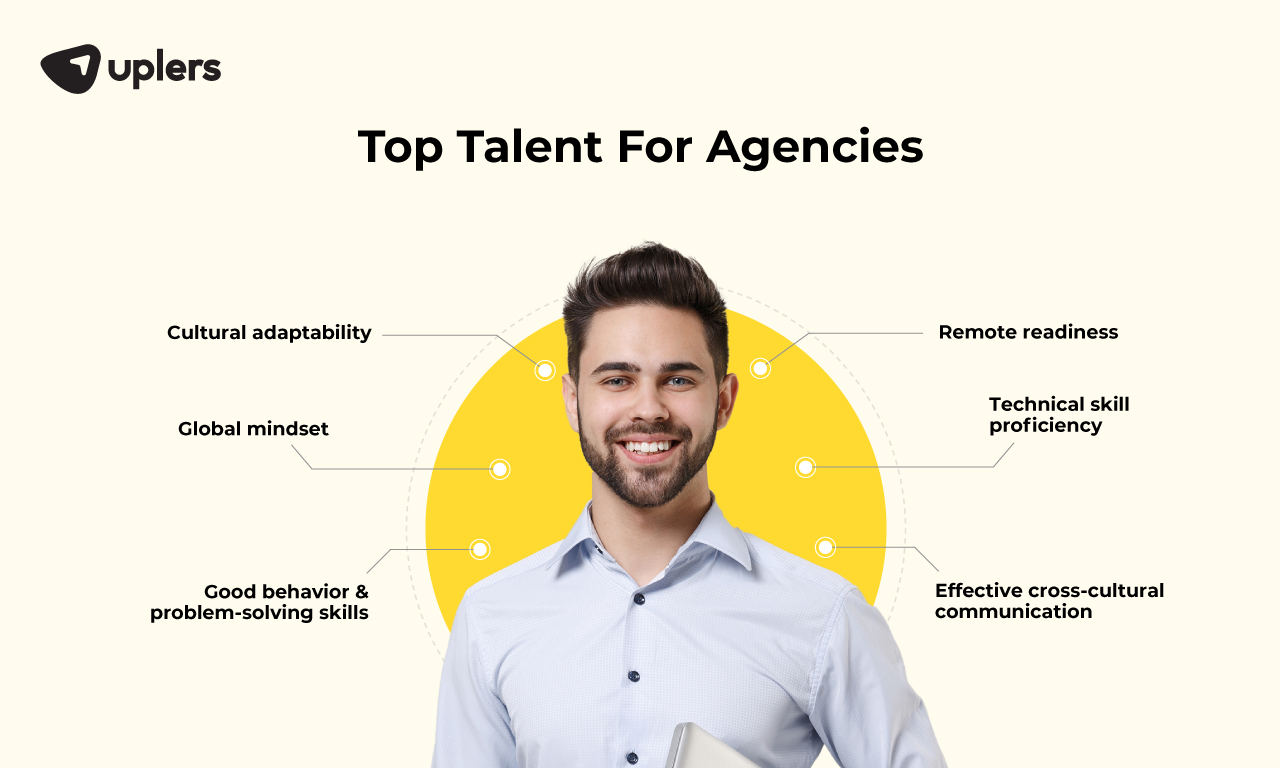 It is important to note that finding skilled talents is easier, as you have to test their technical knowledge and problem-solving skills, to name a few. 
However, cultural adaptability is subjective to every work environment, and that is why agencies have to go the extra mile in assessing this feature in their prospective candidates.
"We want to hire digital and tech talents remotely, but where to hire them from and how?" 
"When we decided to hire for marketing roles, our natural inclination was to hire from India for obvious reasons but it was overwhelming- we hear great things but we were clueless on when to start"- is the most common experience by many hiring managers of global marketing agencies. 
In 2022, 63% of all companies, including agencies, were leveraging remote talents for certain roles. While deciding the offshore country for remote hiring, global agencies choose between four options: India, Latin America, East EU, and East Asia.
Let us take an overview of these countries: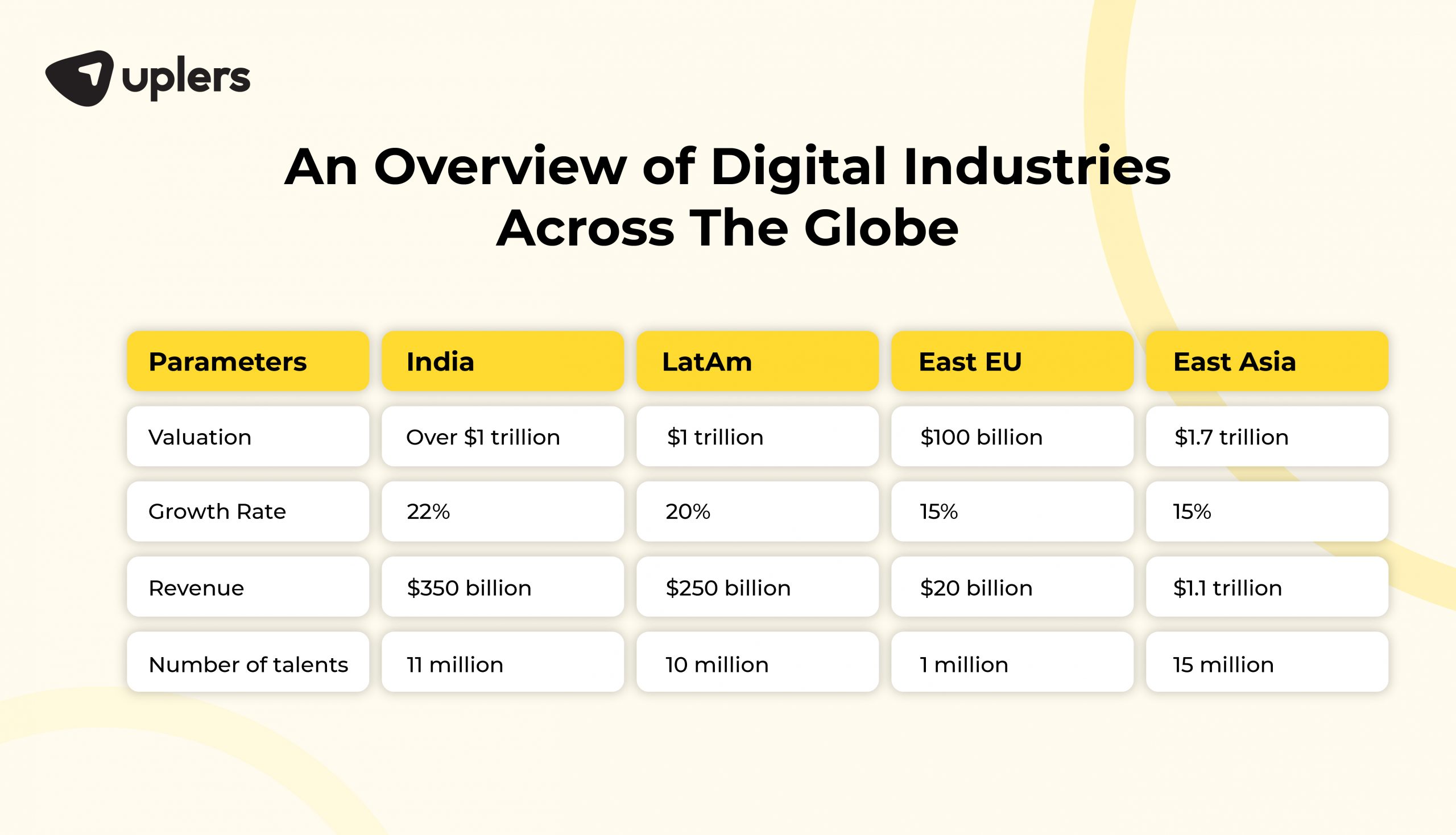 As you can see, India is the prime offshoring destination for global agencies. It has the youngest population (66% are below the age of 35), massive talent pool (5 million skilled tech and digital talents), and remains the most cost-effective region to hire remote talents (almost 40% cost advantage).
More than 20% of global agile agencies have hired remote talents from offshore locations- but should you too? 
According to a 2022 report, 23% of global agile agencies have hired remote talents from offshore locations. This number is expected to grow in the coming years, as more and more businesses recognize the benefits of hiring remote workers globally. But before you jump on the bandwagon of hiring offshore remote talent, let's discuss on a few key-priorities here: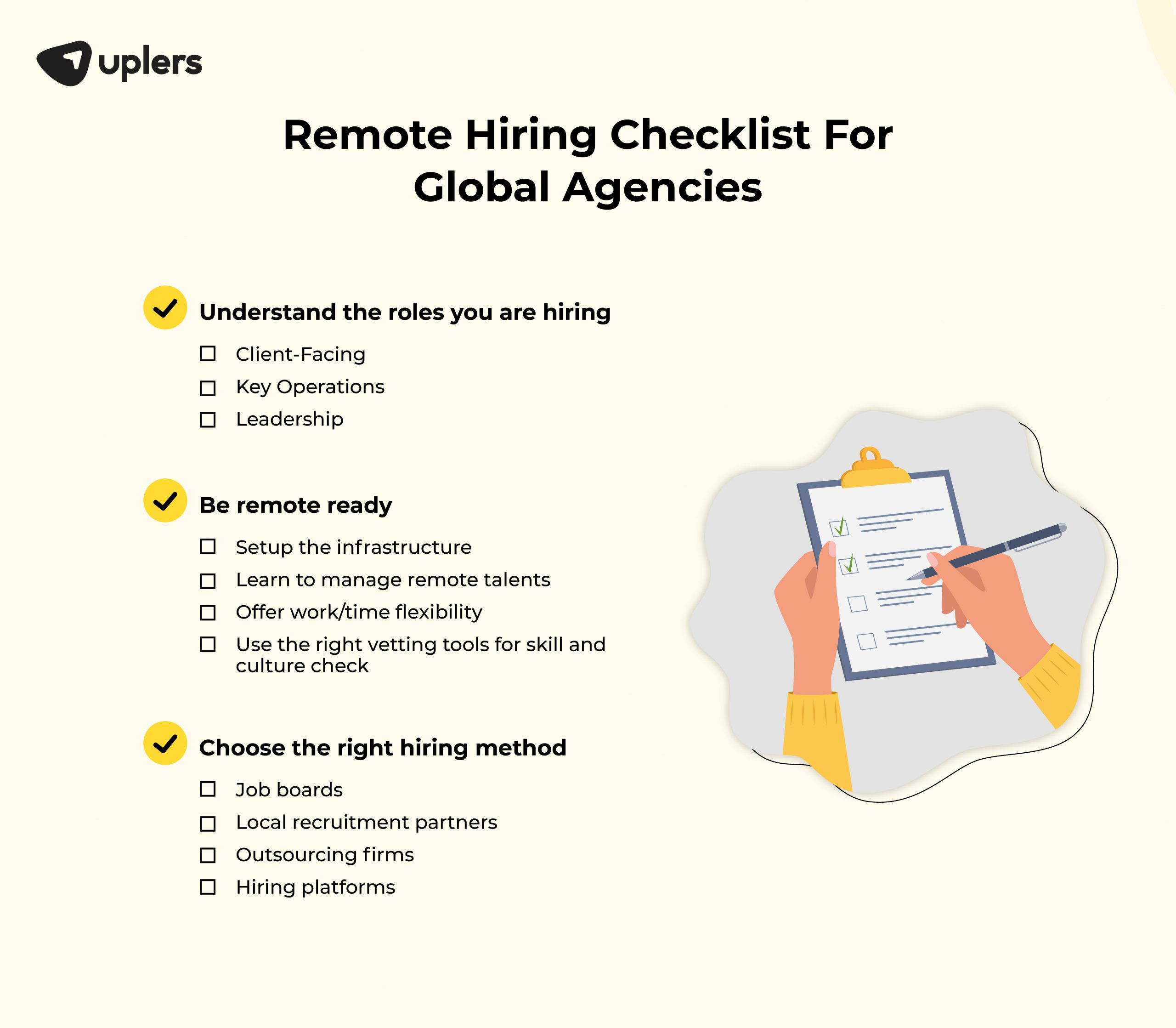 Understand the roles you are hiring
  You need to deeply evaluate the role you are hiring remotely, in terms of the required experience, technical skills, and responsibilities. These aspects will help in understanding if it is better to hire such roles remotely or not. For instance, if it is client-facing (business development), operation-based (SEO specialist), or project management (campaign manager), then hiring remotely for these positions makes more sense. Talents with strong collaboration and communication skills can easily carry out these responsibilities in a distributed setup. But if you are looking for someone in a leadership role (CXO, board member), which involves a lot of meetings, making crucial decisions and policies for the companies, you have clients at your local region, and managing sensitive information, then it is better to hire on-site. (Not that agencies are not hiring these roles from offshore locations, but due to the responsibilities tied to a leadership position, they are better hired on-site.) 
Hiring for the first time
If as an agency you've never hired remote talents from offshore regions before and are exploring the idea, evaluating whether you as a company are ready to hire a remote distributed team is crucial. Check whether you as an organization are ready to manage, hire, retain the talent; with that, also have the capability to ensure the scalability and cross-cultural inclusion with the diverse remote hire decision. You need to set up the right infrastructure, IT support, learn to manage the remote talents effectively, ensure work/time flexibility as your preparation.
Have hired before
If you've hired remote talents before then retention and scalability should be the basic mutual expectations. If your prior experience of hiring remote talent was overwhelming, there are few things you can do for better effectiveness going forward. Vetting your talents for skill and cultural adaptability, and choosing the right hiring method for a seamless hiring process that minimizes your heavy lifting. You need to develop a clear hiring strategy and understand the aspects of top talents you need. This will help in improving your retention rate and facilitating a better remote hiring experience.
Evaluation
As an organization, weigh your priorities and evaluate the options – whether it be job boards, local recruitment partners, traditional outsourcing firms, hiring platforms, or hiring a freelancer. At the end of the day, the focus here is that you're hiring 'your team' – it is important to take full responsibility for the hiring process and retaining talent without spending time and effort aimlessly.
The way the hiring market for agencies like yours is changing, and so is the talent landscape. It is important to be ready for these changes and prepare well to navigate these changes. Evaluate your priorities with a flexible approach, all while keeping an eye on your company's growth and scalability.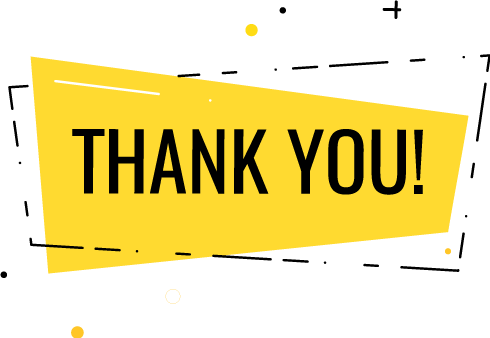 Thank you for submitting the details!
We will keep your information safe. Feel free to contact us with any questions at hello@uplers.com
Please check your email for next steps shared by Robert.