Understanding The New Google Analytics 4 and Its Event Parameters
Kevin Oskow
June 14, 2021

5

Minute Read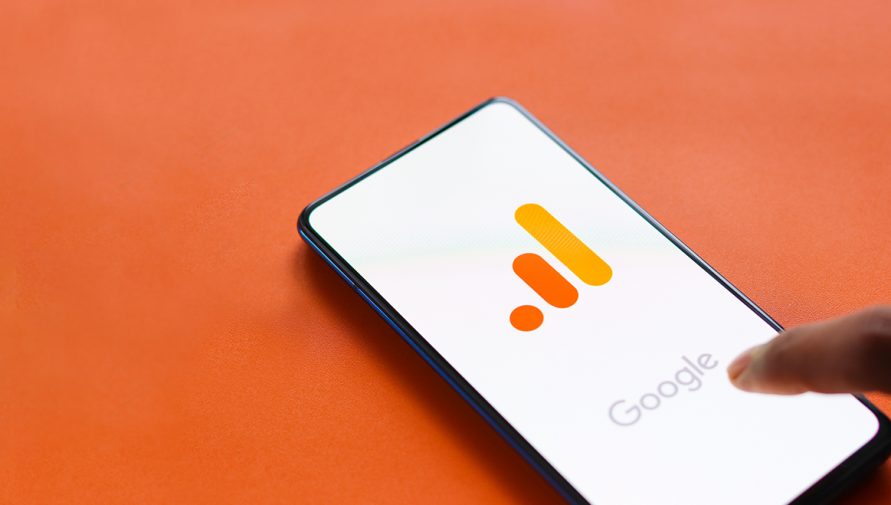 Businesses rely on engaging web traffic to drive the bottom line of their business – a practice that professionals who specialize in SEO can apply with ease. 
If your company has a website, you probably use an analytics tool to measure the site's performance. Google's newest update, Google Analytics 4, claims to offer more accurate tracking with improved analytics and dealing with what it calls "events" related to web analytics.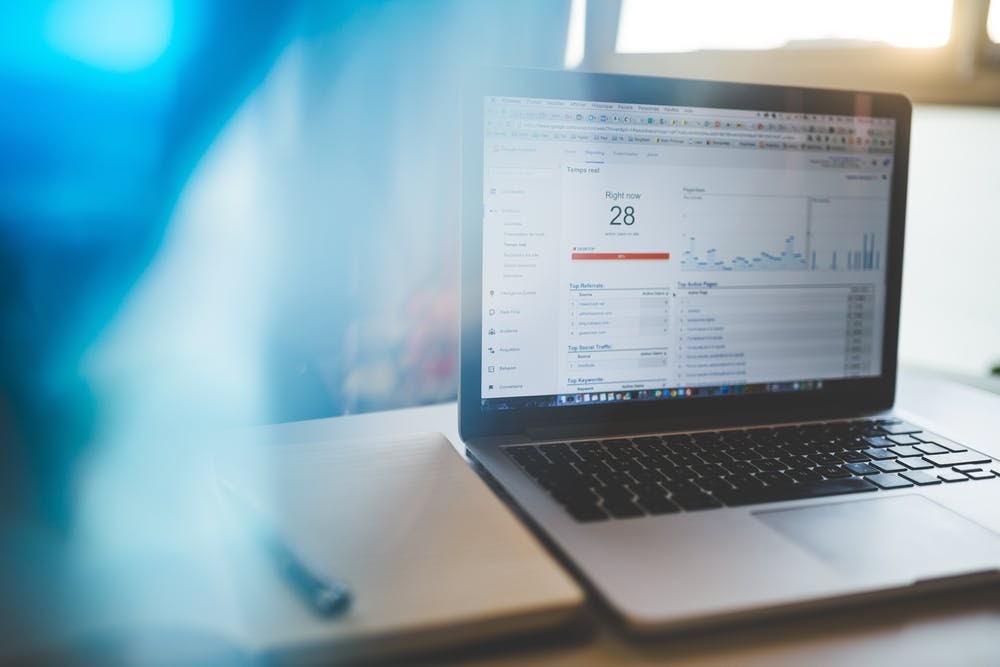 An "event" is an attempt by a user to interact with your website, for example, "pageview" activity. These events are organized further for performance study purposes.
Furthermore, it helps a business scale which of its web elements performs the best and needs revising. With Google Analytics 4, you'll have greater flexibility and control over tracking and interpreting these events.
Although event tracking for web pages has been around for quite some time, it hasn't been this convenient before. However, with the new Google Analytics 4 tool, it has become possible to break the limits of reporting tools available with the earlier version (Universal Analytics). In addition, it helps gain deeper insights into user behaviour on a web page.
Through this blog, understand how the event parameters of Google Analytics 4 fare better than their predecessors.
Universal Analytics Vs. Google Analytics 4
Google Analytics 4's forerunner, Universal Analytics, mainly reported web page data. For example, users initiated events on a website, and the related data are called "hits." The user needed to create an event report to access the details of these hits.
Yet, in Universal Analytics, every event already had a predefined category. As a result, it limited the amount of data that event tracking could provide.
The user must name the event category, the action and attributes of the event, and the values associated with the event to receive an analytics report.
If additional information were required, the user would need to replace an existing value in this template. Not only was this redundant, but it also wasn't very holistic in its picture of user behaviour. In short, Universal Analytics treated the actions happening within a web page to be reportable. Simultaneously, it must also use various methods to extract the other "happenings."
Rather than treating everything on your web page as a single hit, Google Analytics 4 treats it collectively as a set of data, a reportable set. Additionally, it includes various reportable instances such as user behaviour on your website, actions, clicks and interactions, downloads, and contact form submissions.
Events Tracking With Google Analytics 4
Owing to Google Analytics 4's ability to treat every piece of information as a potential "hit," there is a lot of data you can gather from the events tracking feature of this tool. Analytics 4 allows you to track the following events on your website:
Clicks by users

Collected user details

Browser element details

URL information

User actions on your website

Pages loaded on your website

Transactions, products, and related details
Customizable event tracking features in Google Analytics 4 allows you to specify the details of the events you wish to track. It depends on what niche you operate in whether you can take advantage of this tool.
Google Analytics 4 Event Parameters
GA4 considers anything and everything happening on your site as an event. Consequently, what do event parameters mean?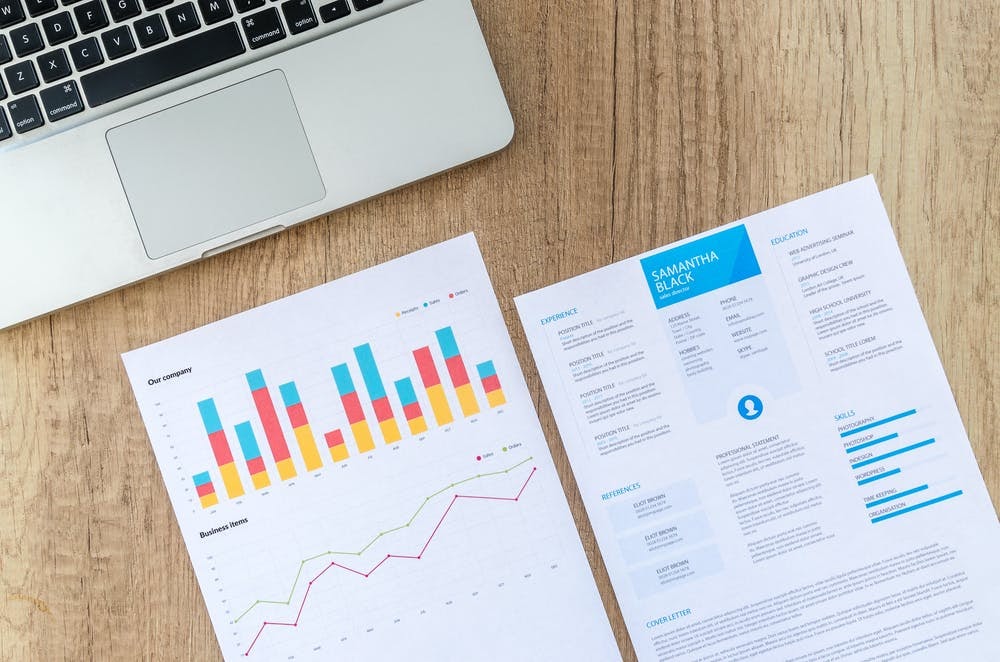 Parameters are extra information that defines an event better when you send an event into the analytics tool. For example, when sending a page_view event for analysis, its parameters page_referrer and page_url would also be sent along – as they define the event collectively.
Google Analytics 4 supports three types of event parameters:
Automatic Parameters
The analytics tool collects the automatic parameters by itself for every event on your website.
Therefore, there is no need to specify these parameters for any event:
Language on the page (language)

Location (page_location)

Referrers (page_referrer)

Title (page_title)

Resolution (screen_resolution)
Custom Parameters
If you need, you can send two additional custom parameters along with an event into the Google Analytics 4 tool. These are:
Text Parameters. These parameters need to be registered as "custom dimensions" in the tool's user interface before being used.

Number Parameters. These parameters need to be registered as "custom metrics" in the GA4 interface before they can be attached to an event.
User Properties
In Google Analytics 4, the following properties related to a user on your website get automatically sent as parameters with an event:
Age

Gender

Country

Language

Interests

Device (laptop, tab, mobile, etc.)
Recordings of these properties do not require specific input. However, if there is undoubtedly unique information you wish to send into analytics, you need to define Custom User Properties, determining what data you need apart from the list above.
Google Analytics 4 Events Limitations
Every coin has a flip side – and so does Google Analytics 4. While the way it treats events makes it possible to gain more information on the activity happening on a webpage. Furthermore, the tool can only track up to 500 unique events. That, and the user only gets 40 characters to custom-name an event.
In addition, the event parameters in GA4 also have certain drawbacks that can slow down a large-scale analytics operation. The 40-character naming rule also applies here. With a single event, you can send only 25 parameters into analytics at a time. In addition, you cannot use a parameter that isn't registered.
GA4 provides more convenience and efficiency than its predecessor as soon as you get the hang of it.

Wrapping Up
Despite the tech-savviness that Google Analytics 4 provides, it does not nullify the need to do thorough research before implementation. You must be aware of the data you need to track and the analysis you need to see concerning your business. Any tool works optimally in the hands of the person who knows how to use it best.
Additionally, if your business uses existing analytics tools, it is important to find out whether integration is possible or not. GA4 is CRM-compatible, so there is no problem there – however, a little summarization to eliminate repetition.
The GA4 is a powerful tool for analytics when aligned perfectly with the objectives of your business! Looking to migrate your websites to GA4 from Universal Analytics? Our team can help with flawless Google Analytics 4 migration.
Get Informative & Insightful Articles delivered to You Monthly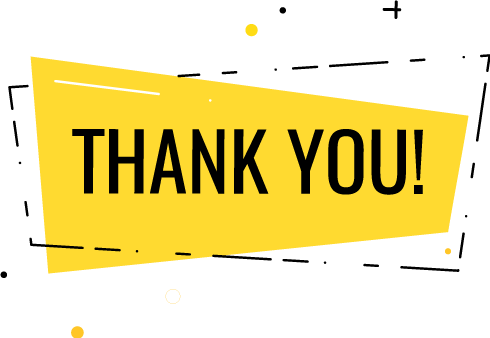 Thank you for submitting the details!
We will keep your information safe. Feel free to contact us with any questions at hello@uplers.com
Please check your email for next steps shared by Robert.