Uplers Invests & Uplifts Indian Tech Talent to be Global-ready and be a Cultural Fit- Going One Step Beyond Outsourcing and Staffing Agencies
Aabha Tiwari
June 19, 2023

6

Minute Read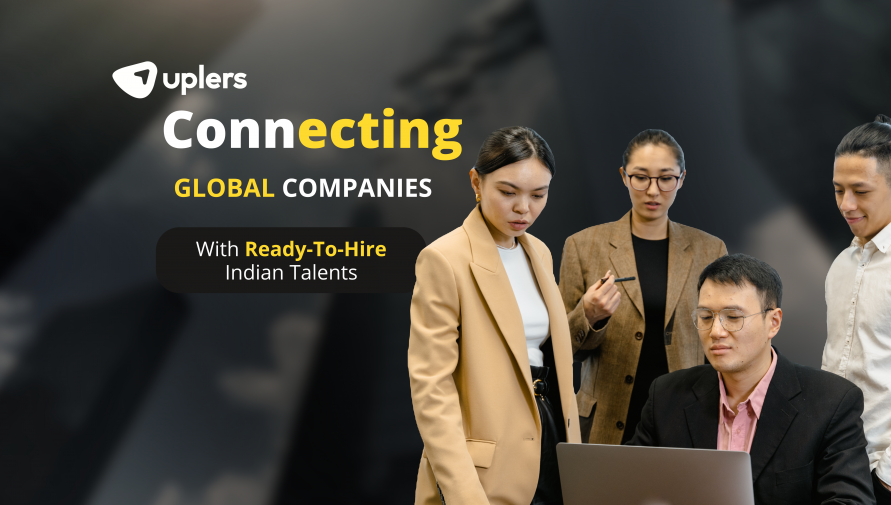 Uplers is a matchmaking platform that facilitates the seamless hiring of top tech and digital talent from India for global tech companies. The platform's value lies in its comprehensive approach, which includes talent sourcing, screening, vetting, matchmaking, and deploying the most suitable candidates with global companies. It all begins with the crucial first step of sourcing the right talent and subsequently undergoing Uplers vetting process. 
When it comes to hiring remote developers from India, we realize our client's crucial difficulty in finding the top talent; they first say, 'We hear great things about Indian developers, but the market is too crowded, and we don't know where to start.'  As a part of remote talent solutions, we focus on developing a robust talent pipeline to ensure successful talent deployment and optimize the talent sourcing process. This approach maximizes the chances of finding and hiring the best-suited individuals for your company's future growth.
How to Hire Software Developers in India: The Uplers Way 
Securing the right candidate lowers employee turnover and fosters excellent productivity. On the contrary, hiring a candidate who is a poor fit can adversely affect your company's culture and result in wasted resources allocated to training employees with uncertain retention prospects.
Soon enough, these companies realize that traditional recruitment agencies often follow outdated hiring methods that lack proper vetting processes. Hiring through outsourcing and recruitment setup relies on the self-attested merit assigned by the candidates themselves, leaving no guarantee of their suitability for the company. Whether it's staff augmentation, outsourcing, or IT and professional services, these agencies are primarily concerned with placing individuals in organizations without truly understanding their needs or ensuring their long-term success.
In response to these challenges, a new model has emerged: the 5-step model (Sourcing-vetting-screening-matchmaking-postdeployment), offered as a platform when global companies hire from Uplers. Uplers ensures that the talent they provide is highly skilled and globally ready to seamlessly integrate into organizations, offering a holistic solution to talent acquisition challenges.
Uplers: Empowering Global Companies with Ready-to-Hire Indian Talents 
Uplers has a rigorous process for finding talent from the Indian talent ecosystem. Our platform has an optimized Tracking System to assist our clients in securing the best A-player from our network. 
However, before we dive into the matchmaking process (i.e. from raising the hiring request to onboarding the right talent), let's take a step back and understand how individuals are sourced into our network. 
Uplers has created a strong foundation for sourcing top talents, focusing on providing a comfortable and exciting experience for individuals who join our talent network. Several factors contribute to the appeal of Uplers as a preferred choice for talent acquisition. 
Firstly, Uplers takes pride in being accredited with a Great Place to Work certification for three consecutive years. This certification reflects our commitment to fostering a positive workplace culture that prioritizes employee comfort and productivity while aligning with our company's vision.

In addition, our significant presence on LinkedIn, with over 1 million social media followers, has allowed us to build a vibrant social community. Talented individuals have been part of this community for an extended period, witnessing our journey and accomplishments firsthand.

Furthermore, our talent network already consists of 200,000 skilled professionals, and we receive thousands of applications daily. This extensive network demonstrates the reach and appeal of Uplers as a platform.
As a part of our 5-step model, each step is precisely driven with the fact of establishing ourselves as a reliable choice for top talent in the industry. Our focus is on creating a nurturing environment where talents can thrive and contribute to the success of our clients.
The Uplers vetting process is meticulous and precise, guaranteeing that we find suitable talents when companies are in the market to hire. This extensive filtration process  of evaluation ensures that only the most competent individuals make it through the vetting process, maintaining the cream of the talent ecosystem in their network.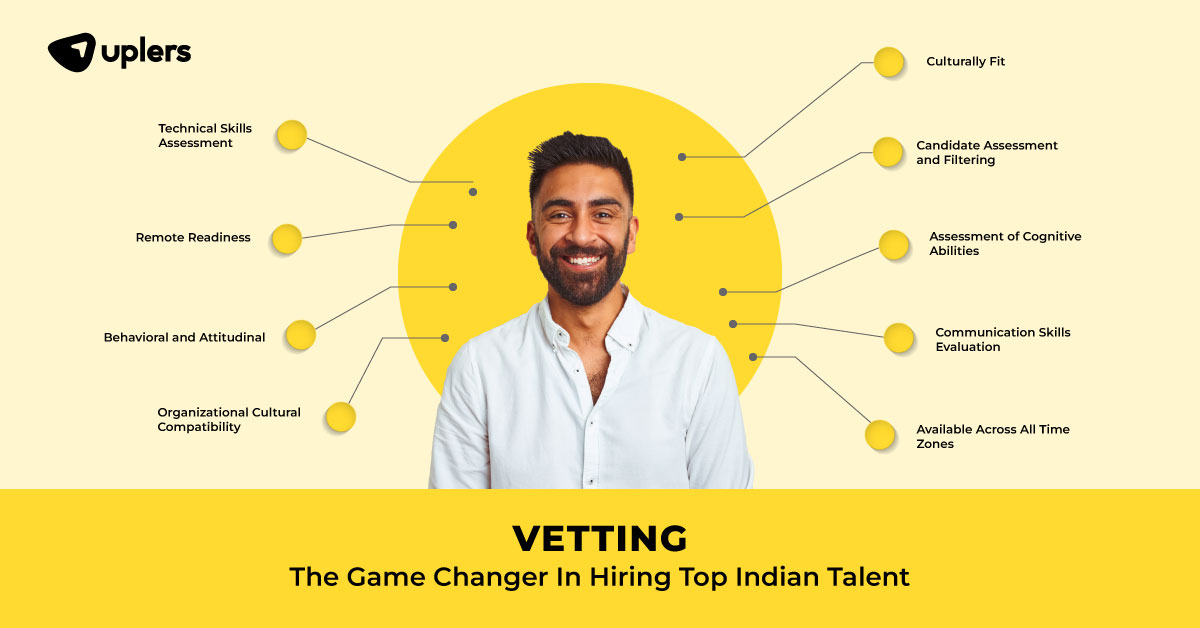 Here's how our vetting process helps in hiring:
Candidate assessment and filtering:

We review thousands of talent applications monthly, carefully assessing each candidate's professional background against our criteria.

Cognitive abilities assessment:

Candidates undergo a scientifically designed aptitude test to assess their problem-solving and reasoning abilities.

Communication skills evaluation:

Uplers utilizes AI-powered communication assessment tools like

Versant

to evaluate candidates' reading, writing, pronunciation, clarity, fluency, and speed of speech. This assessment ensures that candidates possess the required language proficiency for effective communication.

Technical skills assessment:

Uplers has developed a rigorous and advanced technical assessment to evaluate the capabilities of the talent pool. The

Uplers assessment test

is powered by Tools like

TestGorilla

and

Codility

for developers and

HireMee

for digital marketers- these assessments are role-based and designed to be highly stringent. They aim to identify the top 10% of talents who excel in their respective technical domains. The comprehensive and demanding tests ensure that only the most qualified candidates move forward.

Culturally Fit:

We prioritize cultural compatibility, ensuring that talents can adapt, understand, and align with the core values, vision, principles, and identity of the hiring company. This provides a seamless integration into the company's culture.

Available across all time zones:

Our network consists of various talents, enabling us to provide candidates who can work in alignment with your local time zone. With a quick turnaround time, talents can join your team in as few as 5 days.

Behavioral & Attitudinal:

Behavioral and attitudinal aspects of talent are crucial for success in a role and organizational fit. They encompass communication, teamwork, adaptability, motivation, and a growth mindset. Evaluating these aspects helps identify candidates who exhibit positive behaviors and attitudes, contributing to productive work culture and long-term success within the organization.

Remote Readiness:

  This involves evaluating their ability to thrive in a remote work environment. Self-discipline, adaptability, time management, and practical communication skills are essential for remote work success. 

Organizational Cultural Compatibility:

It involves evaluating whether a candidate's values, beliefs, and work style align with the hiring organization's culture. A good cultural fit ensures that the candidate seamlessly integrates into the existing team, understands and upholds the company's values, and contributes positively to the overall work environment. 
By implementing this thorough vetting process and the crucial Uplers assessment test, we ensure that only the best talents become part of our network, streamlining the hiring process for tech companies. This significantly reduces the sourcing and screening efforts for these companies when they are looking to hire. Uplers has established a reliable formula, ensuring that we provide only the highest-quality resumes for shortlisting when we receive hiring requests.
The process when tech/digital companies raise a hiring request: How Uplers makes the hiring process easy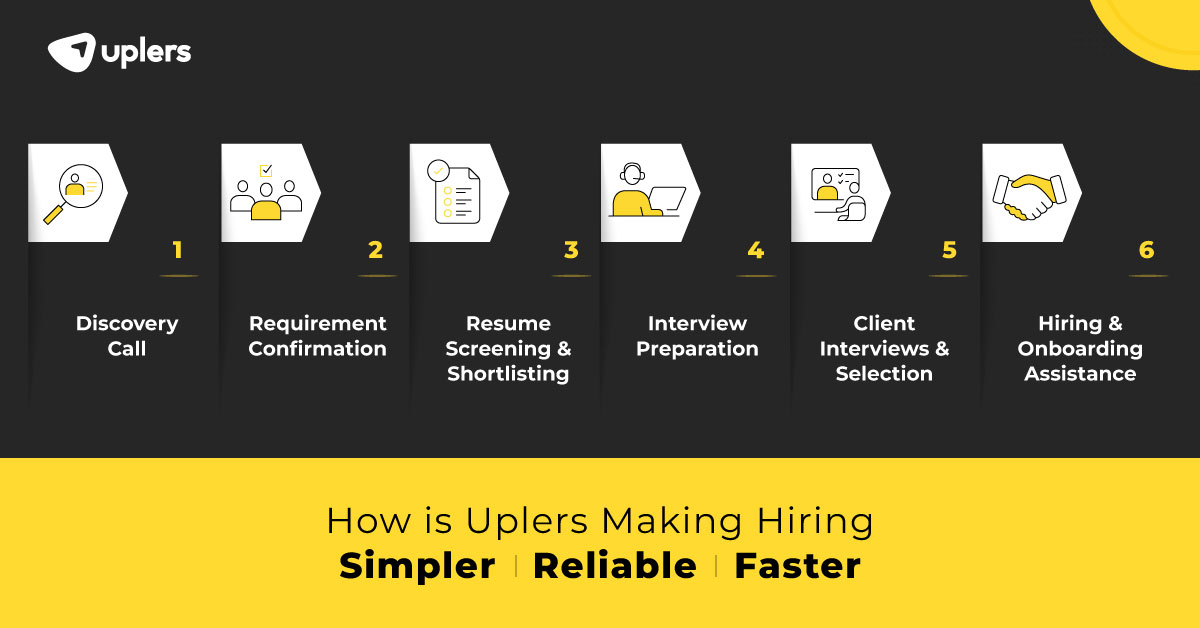 Step 1: Discovery Call
The client expresses their hiring needs and a discovery call is promptly arranged for them to

hire from Uplers

.
Step 2: Requirement Confirmation
During the Discovery call, Uplers better understands the client's requirements, and once the job description (JD) and hiring request are confirmed, we ensure it comprehensively covers client requirements to find the right match.
Step 3: Resume Screening 
Uplers utilizes its Applicant Tracking System (ATS) to shortlist resumes based on technical and Attitudinal behavioral assessments. Scoring of best talents is done using  platforms like TestGorilla and Codility for developers and HireMee for digital marketers.
Step 4: Resume Shortlisting
Uplers Matcher finalizes the resumes to be sent to the client, guaranteeing that at least one of three talents will be selected. In the unlikely event that selected talent doesn't meet expectations within the first month, Uplers offers a #30 Day Replacement, free of any charges. However, this situation rarely occurs. The entire process, from requirement raising to resume shortlisting, is completed within five days.
Step 5: Interview Preparation
The client shortlists profiles for interviews, and Uplers assigns an Interview Preparation Expert who helps the talent prepare based on market standards and provides guidance on how to excel in interviews.
Step 6: Client Interviews and Selection
The client conducts interviews and selects the talents they wish to hire based on their preferences and

Uplers vetting

assessment of the candidates.
Step 7: Hiring and Onboarding Assistance
Uplers supports the client throughout the hiring process as well as during the onboarding of talents, handling all the necessary formalities and ensuring end to end compliance measures are met. 

A dedicated Account Manager (AM) is assigned to the client, along with a Talent Success Coordinator (TSC) for the hired talent, ensuring smooth communication and fostering a strong partnership, for both parties.
By following this step-by-step process, we aim to make the hiring journey efficient and hassle-free for tech/digital companies when hiring from Uplers.
Conclusion
Uplers' talent sourcing are the stepping stones towards an elevated hiring experience. Our strong network of talent across varied skill sets reduces the client's heavy lifting and reliance on traditional hiring methods.
We stay a step ahead in sourcing the right talent by vetting them via a stringent process and assessing their suitability for the job role. Our post-induction service ensures the client and talents are fully satisfied with each other. The AMs and TSCs assigned to both parties assist in building a strong base for a long-standing partnership, eliminating the risks of attrition and bad hires.
As we match the right talent with the right global employer, we ensure responsiveness and responsibility to the needs of both parties.
This aligns with our mission to deliver a reliable, simple, and fast hiring experience when global companies hire from Uplers.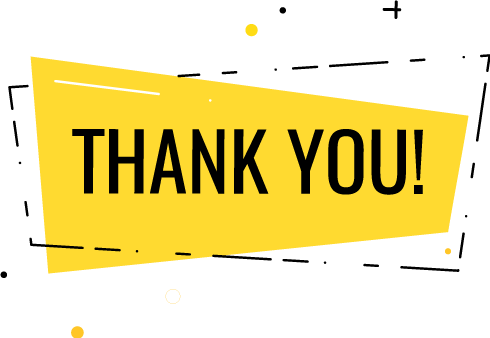 Thank you for submitting the details!
We will keep your information safe. Feel free to contact us with any questions at hello@uplers.com
Please check your email for next steps shared by Robert.