5 Things To Know Before You Hire Remote Employees From India: A Checklist For Global Employers
Nayantika Srivastava
February 28, 2023

5

Minute Read
As the competition in the tech industry grows, employers must stay ahead of the curve by hiring the best minds across the globe. Remote hiring gives the opportunity to tap into the most talent-rich regions to find suitable candidates who also fit into the hiring budget. 
While 69% of US employers struggle to fill vacant positions, India is anticipated to generate a surplus of 1 million highly-skilled workers by 2030. Hence, global employers can tackle the impending talent crunch by hiring remote tech talents from India.
By embracing a remote culture, businesses can also develop a culturally diverse workforce spread across different corners of the world. Below are a few more benefits that motivate companies to hire remote employees
However, remote recruiting in India demands a level of preparedness and vision. In this blog, we will share a checklist for remote hiring in India that will help you enhance your hiring strategy. We will also discuss how Uplers' can help you hire in a faster, simpler, and more reliable way.
5 Things To Do While Hiring Remote Employees From India
Define Job Role (JD)

Research the Job Market 

Choose the Right Platform or Hiring methods

Use Screening Tools

Develop a Hiring Strategy
Keep this checklist handy before you begin to hire remote employees in India:
Curating a detailed and organized job description will catch the applicant's eye and bring clarity to the job role and expectations. It will help your job listing stand out amongst millions and attract top talents. As per a survey, job descriptions with a character count of 700-2,000 are likely to receive 30% more applications. Include these five points in your job description to make a strong impression
Before you kickstart your hiring process, it is extremely crucial to conduct thorough research on the Indian job market. For a particular job role, your research should be centered around the following:
The number of top talents available

The ideal time to start recruiting

Time-to-hire for the job role
For instance, if you are looking to hire entry-level software developers, it is wiser to recruit during March and May, which are usually the final months of a college semester before graduation. Knowing the salary trends will help you in paying as per the industry standard and stay competitive. An idea of the general time-to-hire will help you in planning a shorter hiring process so you can hire remote teams faster than your peers.
Choose the Right Platform or Hiring Method
You can rely on several hiring channels for recruiting in India:
Hiring platforms:

A digital platform providing end-to-end hiring solutions, like Uplers.

Recruitment agencies

: Good option for global employers who lack a dedicated HR team

Employee referrals

: Leverages employees' connections to find reliable talents

Job boards

: Help in sourcing a large number of qualified and experienced candidates in a short time

Use Screening Tools
The task of finding the ideal fit from a large number of applications can leave even a team of HRs scratching their heads. This is where screening tools are your savior, as they can help find the most technically-sound tech talents quickly. An essential part of the best way to hire employees in India is to use the following popular tools for assessing applicants:
Develop a Hiring Strategy
An effective hiring strategy is crucial for hiring the right talent at the right time. Without such a strategy, you will be lost in the applications and hire aimlessly. Read this blog to understand how to make an effective talent acquisition strategy that supports your business goals.
Hire Remote Talents With Uplers For Effective Talent Acquisition
Once you have ticked off everything on the checklist, it is time to begin the hiring process. However, it is very challenging to hire remote employees in India due to the large number of applications and the cut-throat competition for top talents. Other hiring platforms and methods have their disadvantages. Recruitment agencies do not vet the candidates properly, job boards create a large cluster of applications to sift through, and employee referrals do not guarantee a good hire.
You need a hiring process that aligns with your talent acquisition strategy and delivers on the expectations. This is where Uplers is the most reliable solution.
At Uplers, we find the professional and cultural match for your organization through our vetting process:
Our 5-step deep vetting process goes beyond the traditional skill and education checks. We focus on the following four elements while vetting a candidate:
Excellent communication

Technical knowledge

Cultural fitness

Availability across time zones
Only 3.5% of 10,000+ applications per month are able to pass our vetting process. This is our quest to make sure that you hire remote employees who are a professional and cultural match for your organization. Read this blog to find out more about our vetting process.
Hire Top Indian Remote Talents With Uplers
Once you prepare a detailed job description, Uplers can help you tick the remainder of the checklist at record speed. Our hiring process ensures you find the perfect talent that is fully vetted for the profile, fulfills all your hiring criteria, and falls within your budget. Uplers is your key to hire remote employees in India in a simple, fast, and reliable way.
We source only those talents who have successfully gone through our 5-step deep vetting process & a thorough background check and are perfect for the job role. And an important part of our sourcing and matchmaking process is our Application Tracking System (ATS).
Uplers' state-of-the-art Application Tracking System keeps track of our entire talent network. Our ATS organizes each talent profile as per their skills and stores comprehensive data about them. Have a look below:
Uplers' ATS presents the following aspects of talents in an easy to understand manner:
Basic overview with brief introduction of the talent

All vetted skills, with the results achieved, tools used for assessment, and detailed report

Professional summary that presents their work experience over the years, including their past employers' names and the tenure of employment

Applications and tools in which the talent is proficient

Comprehensive work history detailing roles and responsibilities in every past employment

Major projects completed with the relevant dates and employer name

Education details including the year of passing
The profiles at our ATS provide deep insights into the talent beyond the typical resumes. It plays an important role for clients to discover more about the talent and make informed hiring decisions.
And this is how Uplers does it, with a comprehensive and fast hiring process built on facts. We remove any chances of guesswork & hiring challenges and provide more clarity when you hire employee from India. If you have any doubts regarding the remote hiring landscape of India, refer to our Guide to Effectively Hiring Remote Indian Talents for Global Tech Industry.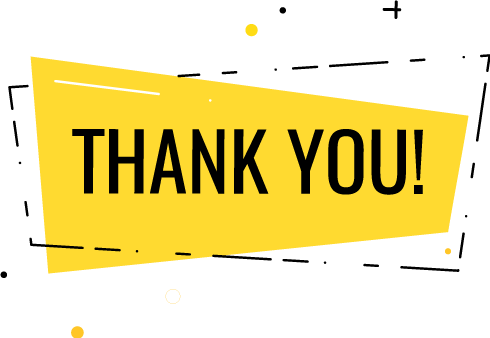 Thank you for submitting the details!
We will keep your information safe. Feel free to contact us with any questions at hello@uplers.com
Please check your email for next steps shared by Robert.