How to Hire Remote Employees from India to Stay Ahead of the Competition
Shreya Srivastava
February 28, 2023

7

Minute Read
While 69% of employers in the U.S. struggle to fill open positions, India is expected to have a surplus of 1 million highly-skilled workers by 2030. This talent crunch can be effectively overcome by US companies if they hire remote employees from India! 
However, many global companies hesitate to leverage the highly skilled talent network from India as the remote hiring process can be overwhelming – from sifting through countless cover letters and resumes to navigating time zone differences and assessments. 
If we look towards the other end of the spectrum, employing remote talents can offer several benefits that significantly outweigh the associated challenges. By hiring remote employees, businesses can reduce overhead costs, gain access to a broader talent pool, and increase overall productivity. These advantages are just a few examples of the many benefits of hiring remote workers.
In today's fiercely competitive market, companies must stay ahead of the curve to remain successful. Failing to consider remote talent can limit a business's growth potential and impact its bottom line. By embracing remote hiring practices, businesses can stay competitive and enjoy the benefits that come with it. The difference can be seen and experienced first-hand when remote employees are part of the workforce.
Why Hire Remote Workers: Benefits of Hiring Indian Remote Talents For Employers
Before we dive into the remote hiring process, let's talk about some of the benefits that hiring remote Indian talents brings to the companies:
Wider Talent Pool 
Remote hiring allows businesses to cast a wider hiring net and tap into the rich talent pool of countries like India, which boasts 4.5 million IT workers with nearly 500,000 software and technology graduates coming out every year. Therefore there are higher chances of you finding not just a good talent but an excellent one. 
Minimized Overhead Costs 
By hiring remote staff, companies can save on office expenses like rent, utilities, and infrastructure, as remote employees work from their own locations and utilize their own resources, such as electricity and water. Moreover, hiring remote staff from countries like India can provide businesses with top-quality work at a fraction of the cost of hiring in-house employees in the U.S., without compromising the quality of work.
Increased Productivity 
There are numerous studies to prove that remote workers are more productive than their in-office counterparts. Remote employees save time on long commutes, create their schedules, and manage their work in a way that best suits them. As a result, they rarely take time off and are more satisfied. In addition, when it comes to Indian professionals, they possess a high level of adaptability to work in various time zones while maintaining high standards of quality, making them a preferred choice for technology-related roles.
Better Engagement And Retention 
Hiring remote employees can develop a positive work culture that prioritizes employee well-being. Remote workers tend to enjoy a better work-life balance, which translates to improved physical and mental health, higher job satisfaction, and increased retention rates. Therefore,  recruiting remote workers from diverse backgrounds can play a crucial role in building a strong and inclusive workforce.
 Available Across All Time Zones
One of the major benefits of hiring remote employees from India is that they are available across all time zones. India is located in a time zone ahead of many other countries, including the United States, which means that Indian employees can work during their local daytime hours while also providing support and collaboration with teams in other countries.
This can be particularly advantageous for companies that operate globally or have customers in different time zones. With remote employees in India, a company can ensure that there is always someone available to handle customer inquiries or collaborate with colleagues, even outside of regular business hours. This can lead to increased customer satisfaction and faster project completion times.
How to Hire Remote Employees
:
A Step-by-Step Guide for Hiring Indian Remote Talents
Now that you understand how hiring Indian remote talent can benefit your organization, let's start building a world-class team that will not just help you to edge out the competition but also propel business growth.
Let's break down the process of recruiting remote workers, and demonstrate what steps you should follow to hire skilled employees effectively:
Step 1 – JD Creation And Posting 
The purpose of a JD is not just to attract suitable candidates but also to weed out inappropriate ones. An effective JD does not just talk about the responsibilities of the job role and the required skills but also highlights the company culture and the unique benefits it offers. 
You want someone who not only possesses the technical skills and expertise to succeed in the role but also matches the culture and vibe of the organization. Once you have the job description ready, it is important to post it on the right platforms.
Step 2 – Vetting And Screening 
This is the most time-consuming yet crucial stage in the entire remote hiring process. Employers screen through piles of applications and resumes, spending more than 60% of their weekly hours to create a list of candidates that closely match the requirements. There are tools and software available to automate and accelerate the process. 
Therefore, organizations should have standardized screening and vetting processes in place. Online assessments are an excellent way to screen candidates and provide an unbiased and validated evaluation of the candidate's ability to do the job. 
This is where Uplers can help you! Uplers, a remote hiring platform from India that focuses on simplifying remote hiring for global businesses through a systematized vetting process and unique talent acquisition strategies in place that vets candidates across all important parameters like:
Profile Screening-

This includes reviewing each application against the minimum criteria for each role and a holistic background check.

Language Proficiency-

Effective communication is critical to thriving in a remote working environment. Therefore, all candidates applying to Uplers talent network must undergo an AI-powered communication test that assesses the candidates' ability to read, write and speak in English. 

Aptitude Evaluation–

This evaluates the core mental abilities of the candidate, like critical thinking, logical reasoning, emotional intelligence, and problem-solving ability. It helps recruiters understand how the candidate would fit into different work cultures and environments. 

Technical Assessment–

Candidates pass a stringent role-based technical test on Codility to evaluate the candidates' technical skills. This ensures that the candidate has the technical capability needed for the job.
Step 3 – Interview
The process of recruiting remote workers is quite different from that of hiring in-office employees. Remote interviews are conducted virtually over the telephone or via video conferencing. A streamlined interview process helps recruiters get through the process smoothly and hire their dream talent without hiccups. 
Here are some remote interview tips one should keep in mind:
Invest in good video conferencing software.

Prepare a list of interview questions. Remember, an interview process gauges the candidate's enthusiasm for the job.

Take your time with the interview. Let the candidate warm up and get comfortable.

Tell the candidates what it would be like to work at your organization.
Step 4 – Onboarding
According to a study, a great onboarding experience increases retention by 82%. An effective onboarding process can trigger many positive organizational changes, namely increased productivity, better retention, and reduced turnovers. 
Collaborative virtual training activities and mentor programs are some of the strategies commonly adopted by successful companies as part of their remote onboarding process.
The entire hiring process can get overwhelming for recruiters doing it the first time. The ambiguity of the market and the challenges of navigating through the whole process may seem daunting. 
Uplers, with its huge pool of top 3.5% pre-vetted talents, makes it easy for businesses across the globe to connect with the right talents, thereby simplifying the process multifold when you hire remote employees. They source, vet, match and manage the candidates giving companies the freedom from pre and post-hiring formalities making the process much faster, smoother, and cost-efficient.
Hiring Indian Remote Talent: Tips For Hiring The Best Talent 
When looking to hire remote workers from India, follow the essential tips to find and hire skilled talent.
Set Clear Expectations 
Do you expect the hired remote employee to log in at a certain time and work for set hours, or do they have the freedom to choose their working hours? Setting clear expectations ensures that both the employer and the employee are on the same page.
Clear Communication 
Maintain regular contact with the candidates and keep them updated about the process.This results in a positive candidate experience. 
Curate A Plan For Effective Remote Team Management 
Once you have hired remote employees, it is the responsibility of the manager to nurture, guide and support members to achieve maximum productivity. 
Use of AI Tools And Software
Applicant tracking system (ATS) helps automate manual processes and keep track of all applications, thereby significantly reducing time-to-fill. Apart from that, there are AI-powered assessment tests that help you screen candidates faster and more effectively. 
Uplers, for instance, has a stringent vetting process in place that increases the efficiency of the screening process and reduces biases. This skill-first approach to screening candidates evaluates candidates not only on the basis of their technical skills but also on their soft skills like critical thinking, problem-solving ability, and team working skills that highlight a person's ability to do the job.
Businesses can skip the sourcing and screening and thereby hire remote staff in just five days while also increasing the quality of hires multifold. 
Are You Ready To Hire Remote Employees From India? 
Amid the challenge of finding qualified candidates for key roles in today's unpredictable job market, opting to hire remote employees from India can be a viable option. Not only does India offer a vast pool of talented workers, but remote hiring also provides significant advantages, such as reduced expenses and increased efficiency, that can lead to enhanced profitability.  However, it isn't just enough to hire the right people and get them onboard.  What's more important is to have a positive remote work culture in place that steers the team in the right direction and gives them the space to grow and succeed while also meeting the goals of the organization as a whole. 
Get Informative & Insightful Articles delivered to You Monthly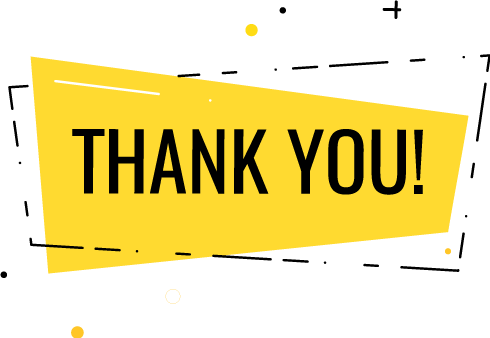 Thank you for submitting the details!
We will keep your information safe. Feel free to contact us with any questions at hello@uplers.com
Please check your email for next steps shared by Robert.