15 KPIs Your SEO Agency Needs To Track For Your Business
Krupa Bagiya
June 5, 2019

5

Minute Read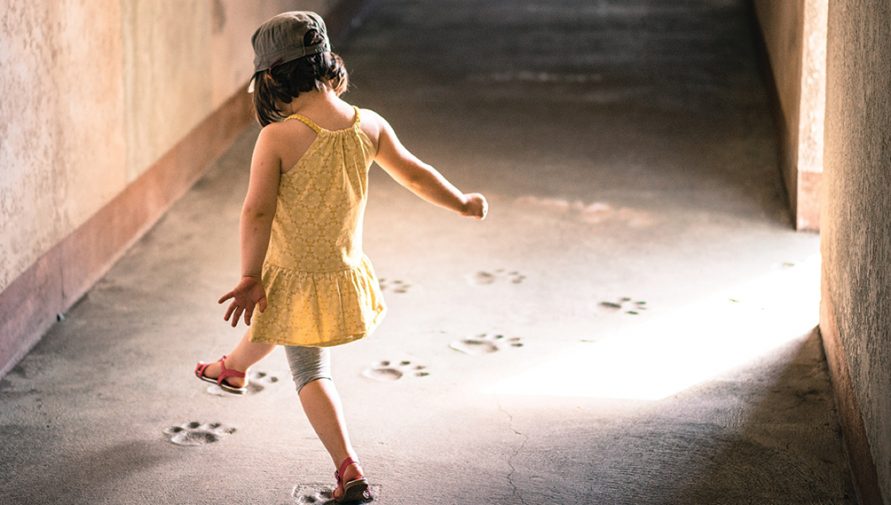 Have you been investing a lot in SEO for your business without drawing enough returns?
Are your SEO efforts paying off?
Internet being one of the most potential business generation platforms, today, each business craves for a recognised online presence. And their answer is SEO! But, with the high business competition online, SEO agencies need to keep a track on the performance of their SEO strategies to take it to success.  
So here we bring you 15 Important KPIs (key performance indicators) that your SEO agency needs to track for your business:
1. Organic Traffic by Location
Organic traffic is a measure of the number of visitors on your site. SEO experts can use Google Analytics to track the location of the visitors on your site. This can help them judge the locations that draw you the highest revenue and based on this, your SEO partners can optimise for location-based keywords.
2. Organic Traffic by Source
An important part of SEO analytics is checking the source of the traffic. The source of the traffic varies from platforms (mobile and web) to impression source (search console, backlinks and social media). An expert SEO agency partner will help you track the mobile organic traffic along with the web traffic as 60% of all the searches today are from mobile. By knowing your traffic source, you can optimise for more traffic from more promising sources. Thus, to increase your returns on your SEO investment.
3. Pages That Attract Organic Traffic
Another important parameter of SEO checklist is tracking the pages that attract traffic. You might have a hundred pages in your website, but you might be attracting traffic only for certain specific pages. Through this you can optimise the pages that aren't performing well for your business. The pages that are attracting traffic can also be further optimised for greater traffic.   
 4. The Total Number of Organic Impressions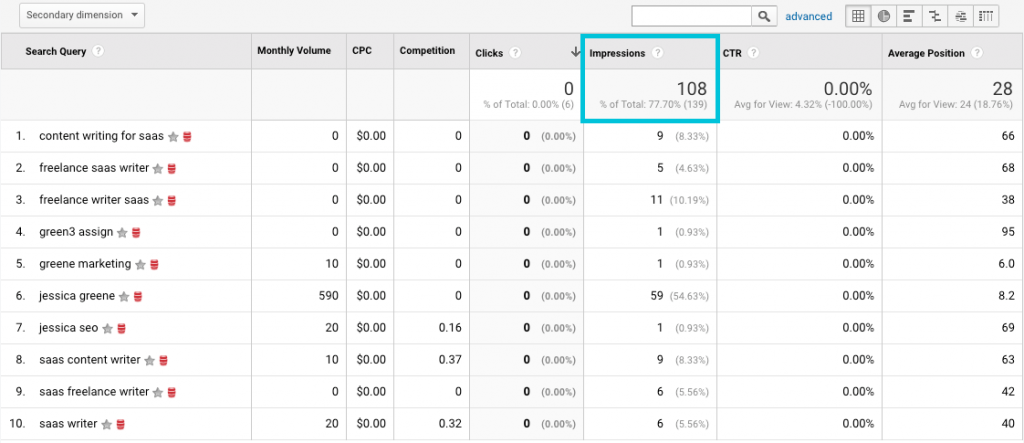 One of the main perspectives of an SEO strategy is to grow the online presence for a business, and SEO experts can help you measure your online parameter through the total number of organic impressions. Organic impressions are referred as the total number of times a user saw your organic result on the search engine results page.
5. Average Session Duration & Pages Per Session
Another KPI every professional SEO company track is the average session duration, which refers to the average time users spent on your website. This helps you analyse the interest rate of the visitors on your website. Another KPI, 'pages per session' is the measure of the average number of pages a visitor visits during a session. This helps you analyse your internal linking and navigation flow, that can guide the user through your website to take the desired call to action.
6. Bounce Rate

You might be attracting a high traffic on your website, but it may fail to draw conversions if your visitors are bouncing back. Bounce rate is the measure of the percentage of users who visited your site but bounced back soon just as they landed on your site, without making any considerable activity. The higher the bounce rate the lesser is the engaging potential of your website, or the greater the irrelevant traffic. For a lower bounce rate you need to ask your SEO partner to optimise for quality traffic and higher engagement potential. A good SEO partner can help you calculate the bounce rate per page as well as overall bounce rate.
7. Exit Page Rate
Exit pages are the pages from where a user takes an exit from your website. And the exit page rate is the number of users who choose to exit through a page divided by the total views on that page. This data helps you analyse the pages which may be responsible for increasing the bounce rate of your website and solve the crucial issues on these pages.
8. Number of Ranking Keywords
Among the long list of KPIs for SEO, one of the most important KPIs is 'the number of ranking keywords'. SEO experts would help you find the number of keywords that are helping your business rank. Along with increasing the number of ranking keywords in your regime, this KPI will help you analyse the relevancy of the keywords for which your business ranks.
9. Keyword Rankings

A professional SEO company will help you keep a track on your keyword rankings to see if your SEO strategies are working or not. Keyword rankings are described as the search engine rankings your business earns for the keywords you are tracking. Your SEO partner needs to regularly analyse your keyword rankings and optimise the strategies to increase the same.
10. Organic Traffic by Keywords (branded, non-branded)
Using Google Analytics, your SEO agency can help you analyse the organic traffic you draw from your target keywords. Here, you can further bifurcate the traffic drawn through branded keywords and through non-branded (commercial) keywords. This helps you track the keywords that are working for you the best, based on which you can optimise for higher traffic.
11. Competitor Rankings
Tools like SEMrush are used by marketers to analyse the competitor rankings on your target keywords. With this, you need to take a look at the competitors ranking for your branded keywords.
12. Featured Snippets Tracking
SEO marketers need to optimise for the featured snippets or the zero ranking. Tools like SEMrush can be utilised to understand the search queries that trigger featured snippets and the various elements required to get listed in the featured snippets section. This can help marketers to optimise for featured-snippet keywords and grow the website traffic.
13. Organic Click-Through Rate

Organic CTR is defined as the number of users who visit your website after clicking on your listing in the search page results. Your SEO agency partner can help you increase your organic CTR by changing the snippets of your website and creating more clickable snippets. Your metadata also needs to be updated so to track higher CTR. The websites appearing in the Page-one of Google should have 20%+ CTR.
14. Number of Backlinks and Traffic by Backlinks
Link building is one of the most important SEO strategies. An SEO expert can help you measure the number of backlinks for your website. Higher number of backlinks helps a site draw high traffic and generate a good credibility score on search engines. When a site gives backlink to another business site, that business site is considered to carry some useful information and therefore is considered credible by Google. A site with higher number of backlinks is ranked higher by Google as well.  
15. Goals and Conversions
Goal and conversion metrics remain one of the main KPIs that your White Label SEO agency partner needs to track for your business. SEO marketers can help you create goals, apply tracking codes, and track leads and conversions for your business. They can help you create custom goals like the number of email signups, CTA clicks, etc. Goal and conversion analysis allows marketers to get a detailed look at your SEO strategy and optimise it for the desired goals.
There are various other metrics that an SEO expert may track for your business, but you need to analyse the most crucial ones for your business.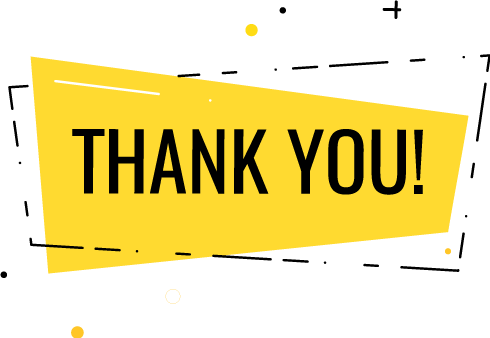 Thank you for submitting the details!
We will keep your information safe. Feel free to contact us with any questions at hello@uplers.com
Please check your email for next steps shared by Robert.