Is a Dedicated Development Team Worth the Cost?
Bhuvan Desai
August 7, 2020

5

Minute Read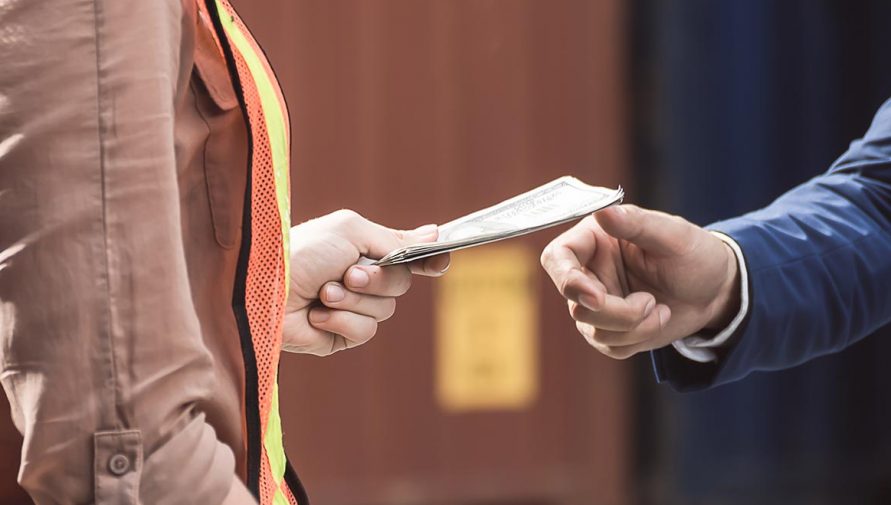 Quick Summary: When it comes to outsourcing web development, a dedicated development team costs less than in-house team but might cost more than working with freelancers. Is this a viable and economical alternative? Or should you look at hiring an in-house team or project-based outsourcing? Read on to discover the answers, cost comparison and the pros and cons of each model.
Working with expert web developers is essential to showcase your business in the best way.
The issue is whether you should hire in-house developers, work directly with freelancers, or approach a remote team.
All of these approaches have their advantages. Naturally, the cost is also a deciding factor. After all, you deserve quality work without having to go over budget.
In-house Versus Offshoring: A Cost Comparison
To begin with, let's look at some numbers.
The average salary for a Senior Software Engineer in the United States is USD 116,949. In the United Kingdom, it is GBP 72,691 – or about USD 95,429.
However, it would be incorrect to only weigh the cost of salaries. That's just one part of the story. 
Here are other cost factors to consider when it comes to keeping the bigger picture in mind:
One study shows

that the average time to hire employees in-house can be up to 42 days. This is productive time that can be put to more profitable use.

With hired developers, you need office infrastructure. This means office space, computers, and amenities.

Then, there are employee benefits: performance incentives, insurance, annual raises, and so on.

Training and upskilling are other components that come with a cost attached.

Many of the above are not a one-time payment, but recurring costs.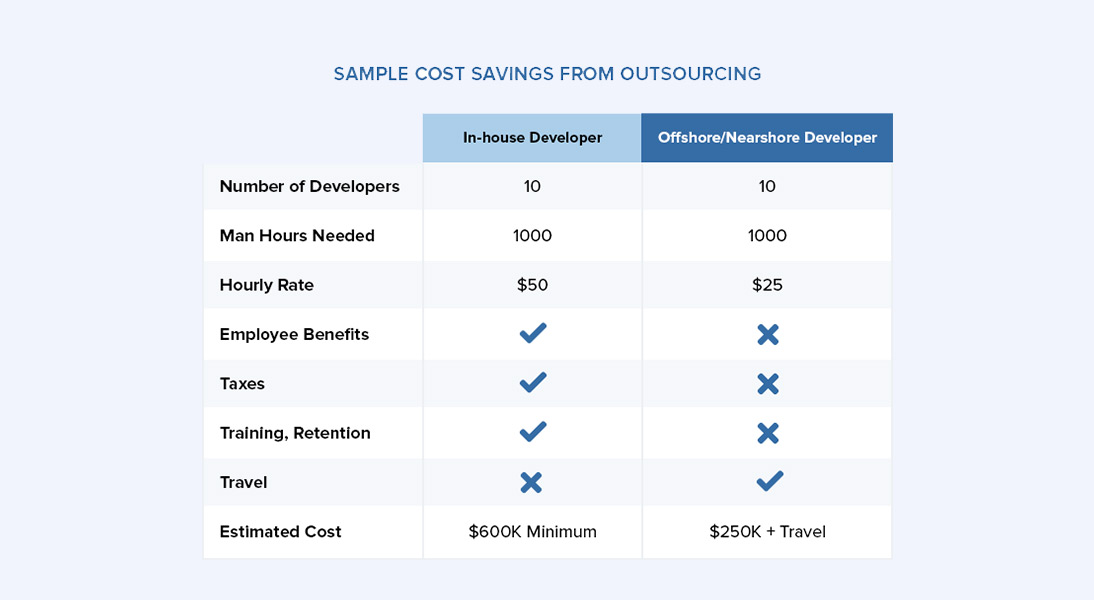 After you have put in all this time, effort and money, another study indicates that most tech pros tend to stay in one position for under three years on average. And so, you have to begin all over again.
Cost of Hiring Offshore Development Team
Now, let's look at offshoring. An average hourly rate for a senior developer in the US is around USD 53 per hour, while in Eastern Europe, it's around USD 25-50 per hour.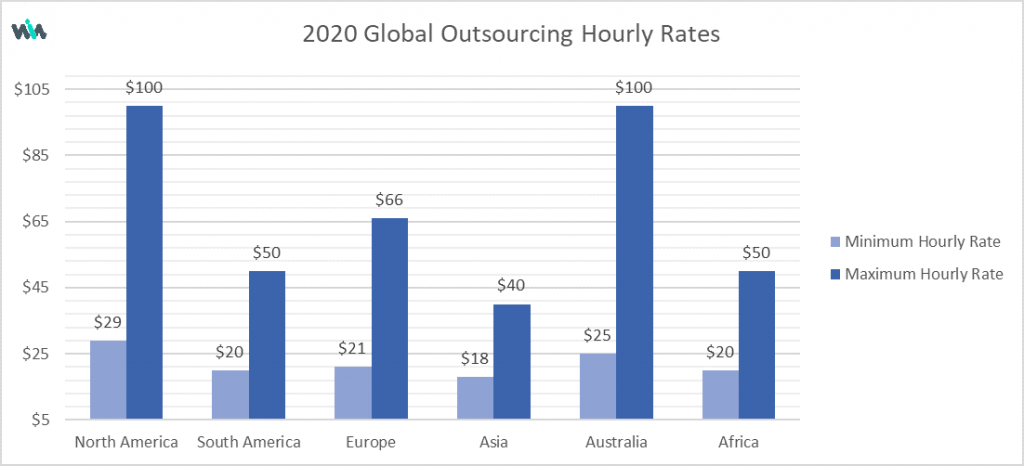 To optimize even more without compromising on quality, you'll be happy to find that in countries such as India, the rate is from USD 18 to USD 40 per hour. This, of course, is a rough indication. 
When hiring an offshore development team, you do not have to invest in other areas mentioned above, such as upskilling and office space. This itself is a huge saving of both time as well as money.
Is a Dedicated Development Team Worth the Cost? There's Just One Answer.
When you offshore, you have the option of selecting a remote dedicated team. This means that all the time and effort of a group of developers is exclusively for you and the specific project they were hired for (unlike the project-based model where resources are shared between multiple projects).
With the dedicated team model, you also get the services of an experienced program manager, who is your go-to person for all details and progress of the project.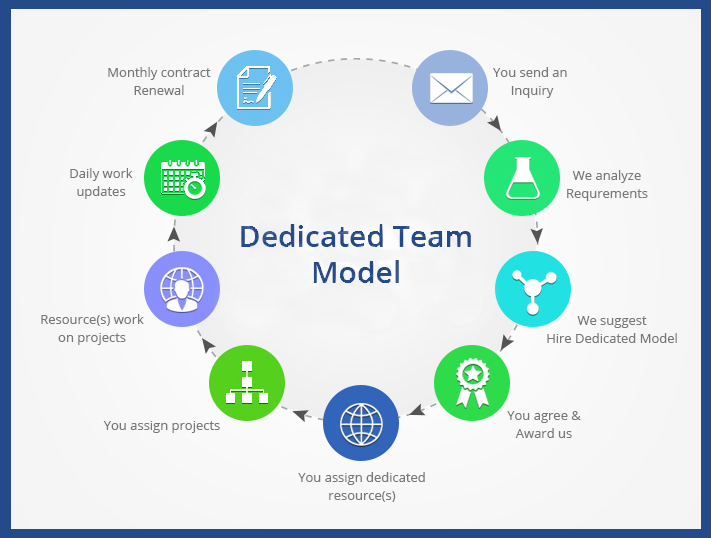 It's Like an Internal Team without the Added Costs
You can look at it this way: a remote dedicated team works as a part of your own organization. You can deal with it like an internal team, without the hassles of paying for infrastructure, space, and benefits.
The advantages of a dedicated model are clear:
On-demand team scalability

Greater control and transparent team management

Greater productivity levels

High engagement levels and attention to project detail
Several notable companies have found that a dedicated team model works best for them. Among them are luminaries such as Ikea, General Electric, and American Express. There are thousands of others – of all shapes and sizes.
A dedicated development team proves cost-effective for:
Tasks that are large and ongoing in nature.

Projects that could have shifting requirements over time.

And projects that need different technologies, frameworks, and third-party services.
Also Read: Extensive Research on Front-end Developers Salaries across the Globe
Dedicated Vs. Freelance Vs. Shared: A Cost Comparison
It's been estimated that a shared or project-based model increases the total product development cost by almost 30%.
The freelancer and shared model has added costs that may not be visible upfront.
Here are the simple equations to consider:

Quite simply, the quality, focus, and expertise of a dedicated development team make it the most cost-effective of all the options.
In short, keep in mind the following:
Reliability

: With freelancers, reliability can be an issue. With emergencies or urgent requirements, freelancers may not deliver. A remote dedicated team, on the other hand, comes with total commitment at all times.

Security

: Data security and end-to-end solutions can be reliably offered by dedicated teams.

Scalability

: If your project grows or has greater requirements over time, a dedicated team will be able to handle these seamlessly.

Control

: Your level of control over a dedicated team is much greater.

Though cost considerations are certainly important, you could well be jeopardizing the quality as well as timeliness of your project with freelancers or other modes of offshoring.
How Much You Need to Pay for the Dedicated Development Team
We've already compared average hourly rates for freelance as well as full-time developers.
With a dedicated model, the payment is typically every month. The cost might vary, being a factor of many variables such as team size, resource expertise, and speed.
'Every penny spent on a dedicated team is well worth it. Your project deserves no less.'
Uplers is Dedicated to Your Success
At Uplers, we've built one of the largest, globally recognized outsourcing agencies in the industry. Every day, we empower businesses to build better digital ecosystems.
From front-end development to search engine marketing and more, we have the experience and the expertise to make a difference.
Contact us today to find out more about the value of a dedicated team and how our knowhow can turn your projects into success stories.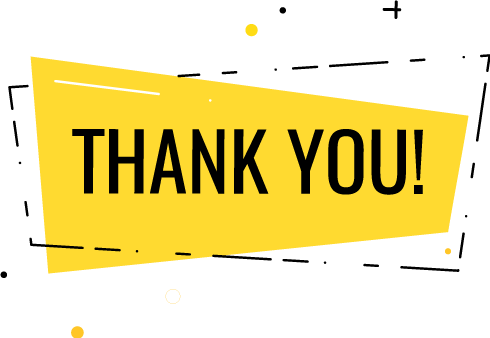 Thank you for submitting the details!
We will keep your information safe. Feel free to contact us with any questions at hello@uplers.com
Please check your email for next steps shared by Robert.