Top UI UX Design Company List – 2023
Shreya Srivastava
November 11, 2022

8

Minute Read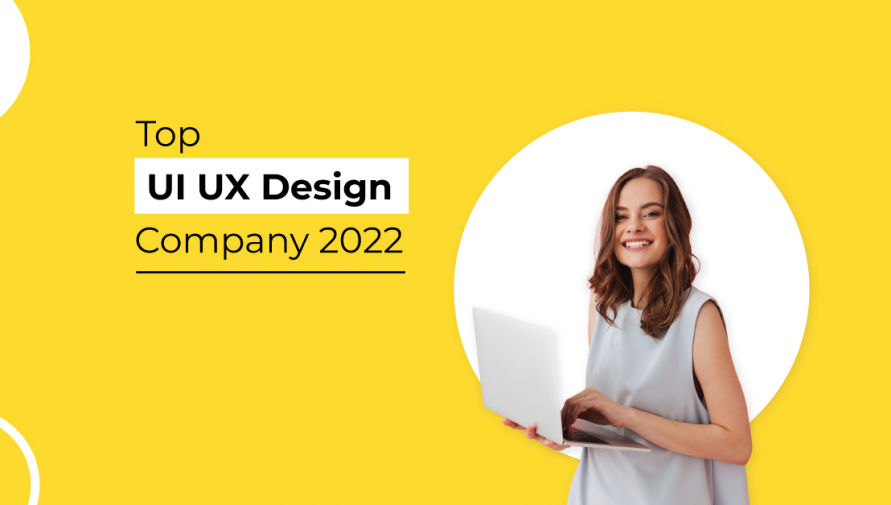 For any digital product, the user interface (UI) is the most important element. If the UI is not simple to use and understand, it won't 'stick' with the users. This is why brands that employ the best UI UX design companies are just the ones that steer ahead of the competition.
That said, when looking for a holistic UI UX design services company, there are various factors to consider. For example, look at the agency's portfolio, references, and testimonials to begin with and understand the kind of diverse work they've done. Look at the previous work and use cases.
You should also look at real-time customer reviews, the brand's social profiles, and the agency's consulting expertise, as well as its design-thinking process. This will allow you to engage in a more holistic and rounded approach to hiring the right kind of web and mobile UI UX design company.
What is a UI UX Design Company? 
A UI and UX design company is responsible for delivering a user-friendly, high-quality experience for a digital product. Experienced UI UX designers understand the instrumental role they play in building a simple-to-use product and shaping the customer's experience with the brand. If your end user is able to easily understand and use your website/mobile app, your brand has won half the 'customer retention' battle.
In terms of the roles and responsibilities, the best UI/UX design companies should be able to:
Create the design and architecture for websites, mobile user interfaces, and even B2B software without any flaws

Improve the performance of the existing/new product by making changes to the interface and inspiring customers to interact better with the product

Live up to the customer's expectations and stay abreast of the latest design trends
Pro tip: You'll often notice that UX designers work closely with product teams as they double up as the 'middle man' between the development team and the end user.
How to Choose the Right UI UX Design Company? 
There are numerous effective ways in which you can choose the right UI UX design agency. Here are some tried-and-tested tips you can follow:
Collaborative relationship

: Understand how the company will collaborate with you as

partners

and not mere executors.

Empathic ability

: Understand whether the company is able to empathize with the end-user through its mobile/web user interfaces

Business + strategic thinking

: Analyze whether the company is able to align your brand's goals with those of the end user.

Open to criticism and learning

: A

UI UX design firm

should be able to share its experiences and learnings instead of being protective of its design process. 
At this point, it is important to note that selecting the right UI UX design company can make or break your product. Here's why:
UX acts as the key differentiator in today's competitive landscape:

Forward-thinking companies understand how UI UX plays a pivotal role in shaping the customer experience. To edge out the competition, your product's interface needs to be user-focused and business goals-oriented. The right company will help you to balance the two effectively.

An in-house UI UX team can be an expensive affair

: Another reason why you should think of outsourcing your User interface and experience needs is that setting up a UX team is not cost-effective. You will need wide-ranging talents, such as user researchers, UI/UX designers, UX consultants, and interaction designers, to be able to deliver innovative and reliable products.
In the next section, we have rounded up the top 10 best companies for UI/UX designers that you can consider.  
Top 10 Custom UI UX Design Companies
1. Uplers: For Pixel-Perfect, Award-Winning Digital Products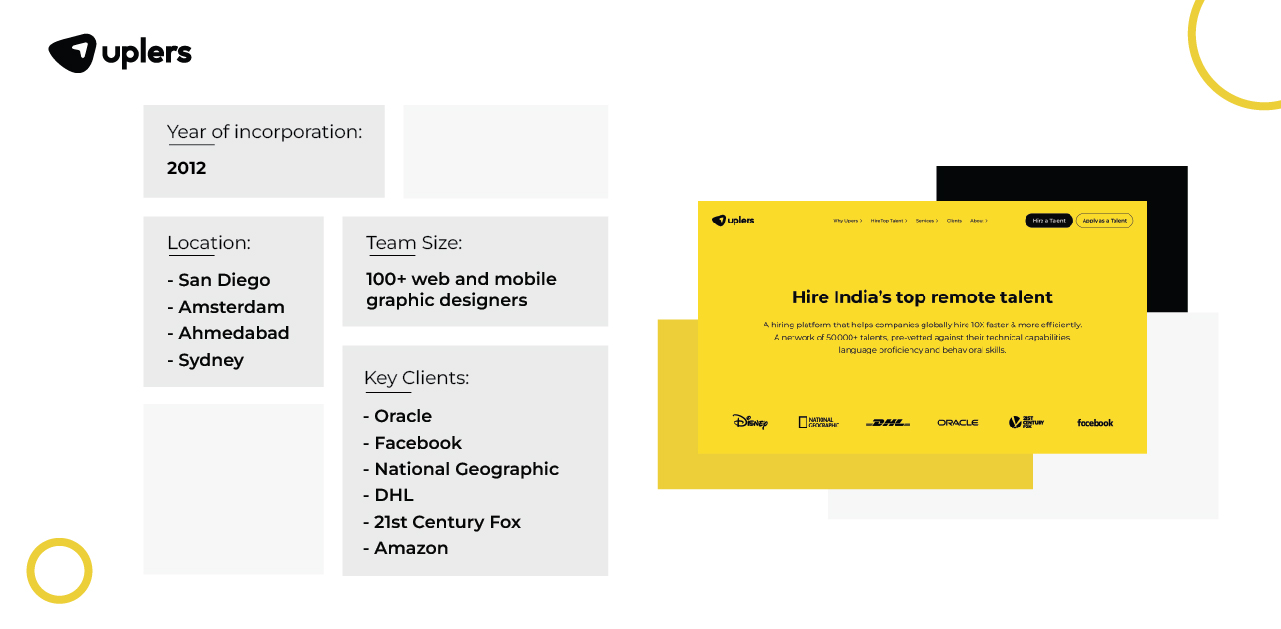 Why go for Uplers?
Uplers is a full-service

UI UX design agency

that offers a wide range of services and boasts of a qualified team that can deliver UX/UI for IOS/Android mobile apps as well as websites.

The agency boasts of 9+ years of experience and has catered to over 7,000 clients globally across 52+ nations using the USA.

However, you can also

 

hire remote dedicated UI UX designers

hassle-free and in a cost-effective capacity, allowing you to not only pay for what you need but to work more effectively and save time communicating feedback.

Every UI and UX designer you hire is pre-vetted and qualified on numerous parameters, such as communication skills, technical expertise, cultural fit, and more. This means you can skip the long and tedious process of sourcing candidates to find the right fit.

Uplers

offers ongoing assistance with exceptional listening, collaborative, and organizational skills, and offers excellent post-production support- a rare feat for most time-strapped

UI UX design companies

.

By hiring from Uplers, you can save up to 40% on salary over local talent, without compromising on quality.
Also Read: How to Find the Ideal UI UX Designer
2. Clay: For World-Class Digital Products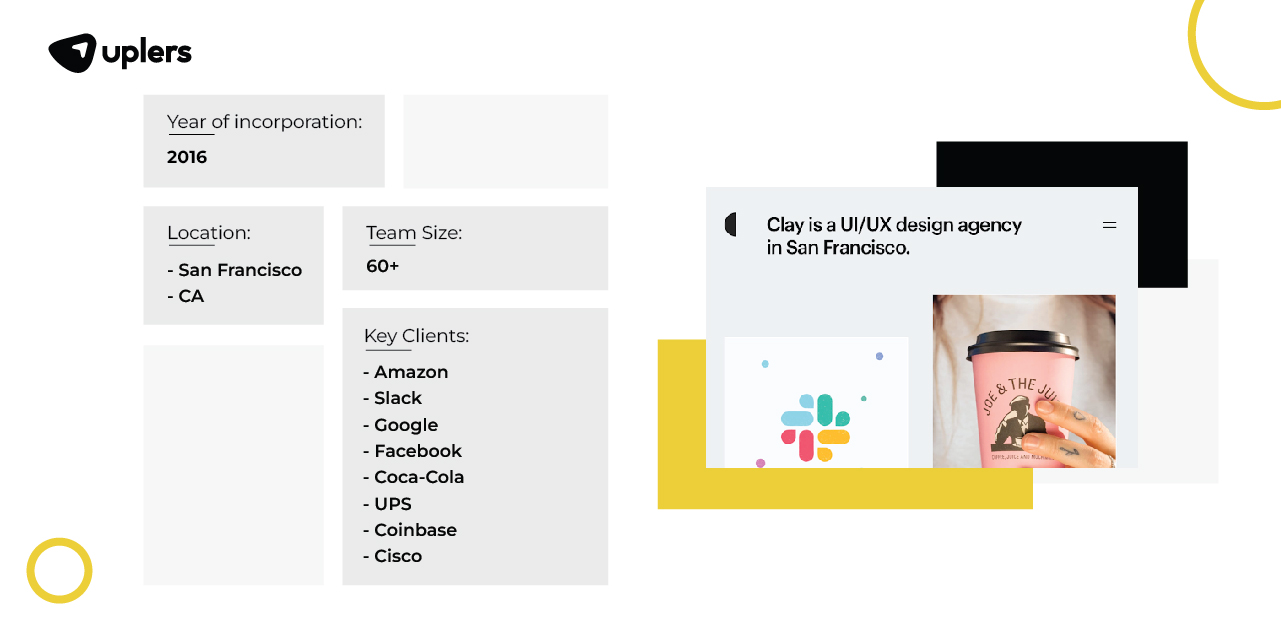 What makes Clay unique?
It is a full-service

UI/UX design company

in the USA that offers UI UX capabilities for mobile apps, websites, or enterprise software. Its services include user research, product strategy, user experience design, user interface, usability testing, web design, prototyping, and development.

Unlike other web design agencies, Clay ensures that its UX designers collaborate with web designers on all website design projects, thus allowing for consistent UI across websites and apps for the same brand.

The team has a clear focus on building easy-to-use and great-looking UI UX designs. To assist in the same, the brand assigns a multidisciplinary team comprising senior user experience & interface designers, developers, and other specialists. They are further managed by a design director and overseen by a co‑founder.

Touting itself to be 'a branding-firm-cum-UI UX-design-agency,' Clay offers the combined creative and product design capabilities, all under one roof and on the same project. 
3. Ramotion: For ROI-Driven Digital Products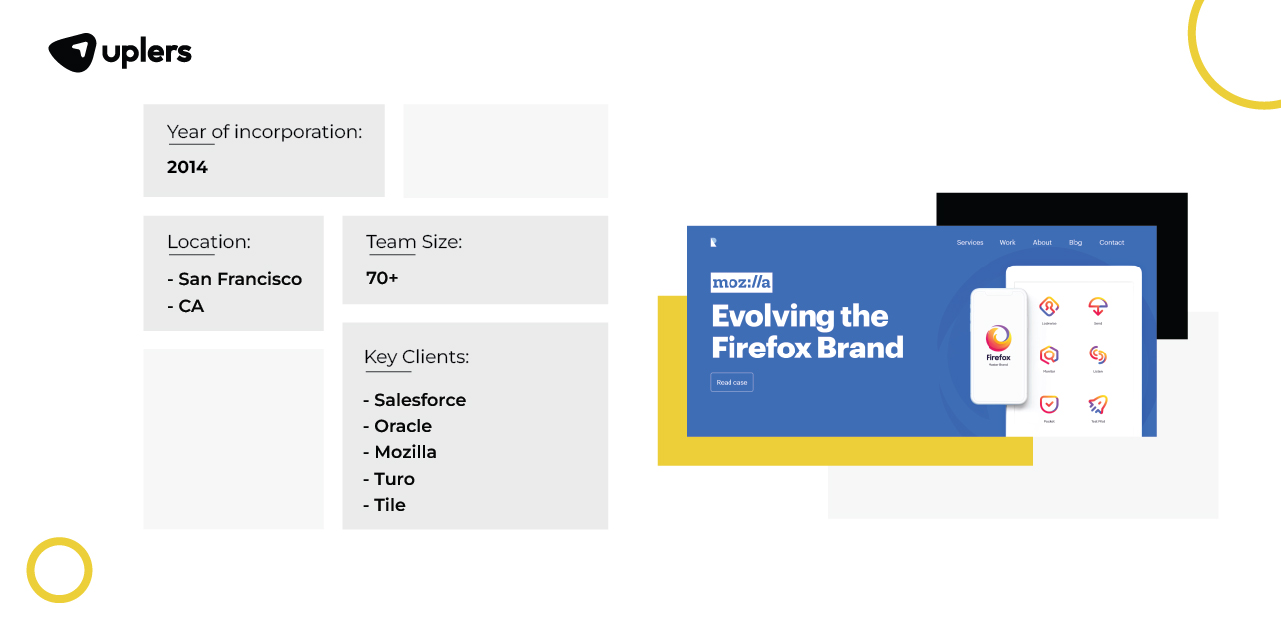 Why go for Ramotion?
Being one of the

best UI/UX design companies in USA,

Ramotion's clientele boasts of a long list of well-funded startups and Fortune 500 companies. 

The brand claims that its "San Francisco studio is intentionally small, working with a few clients at a time." This means clients will automatically benefit from higher work quality.

The design team comes with 10+ years of experience in combining good design with solving real-world business challenges.

The USA agency offers a host of UI UX services-from competitive analysis to interactive prototypes to create engaging and simple-to-use user interfaces. 
4. WANDR: For Creative Digital Products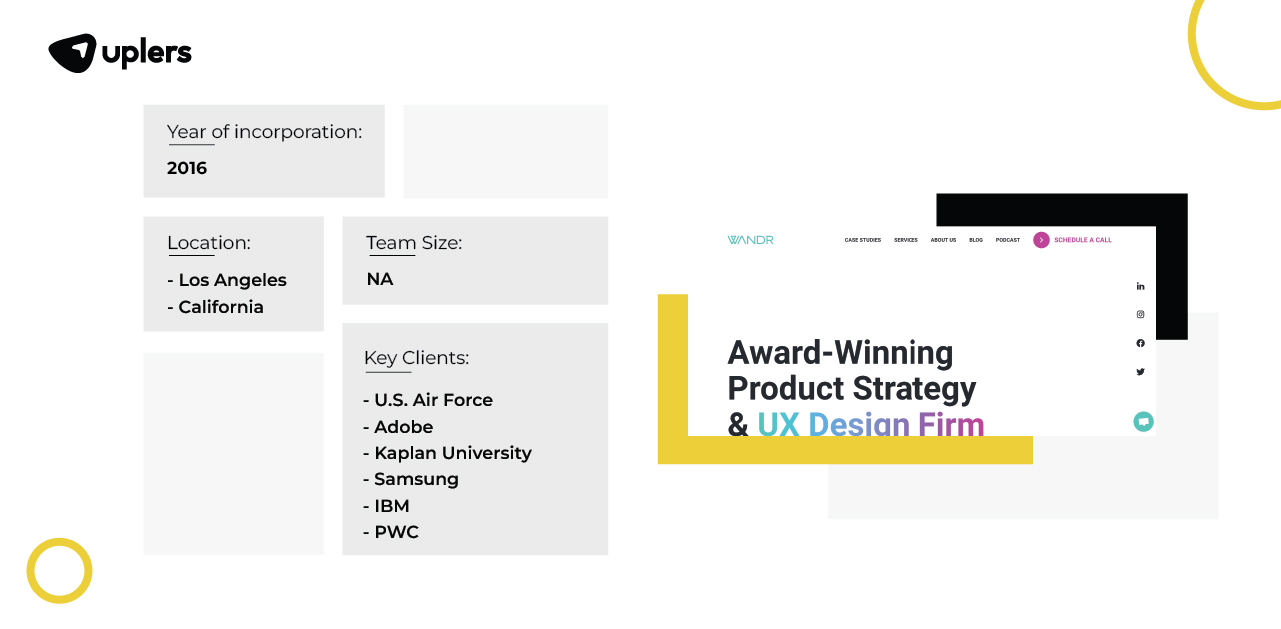 Key USPs of WANDR:
Comprising a smaller yet super-creative team, WANDR specializes in user interface and user experience design, web development, and app design.

The brand from the USA prides itself on extensive UX research and follows a 'data-backed' design.

From UI UX design to UX audit, the brand assists in every type of UI UX service.

The team will also help you to evaluate your quality of user experience, identify roadblocks, and resolve gaps that may exist.
5. Designit: For Sustainable Digital Products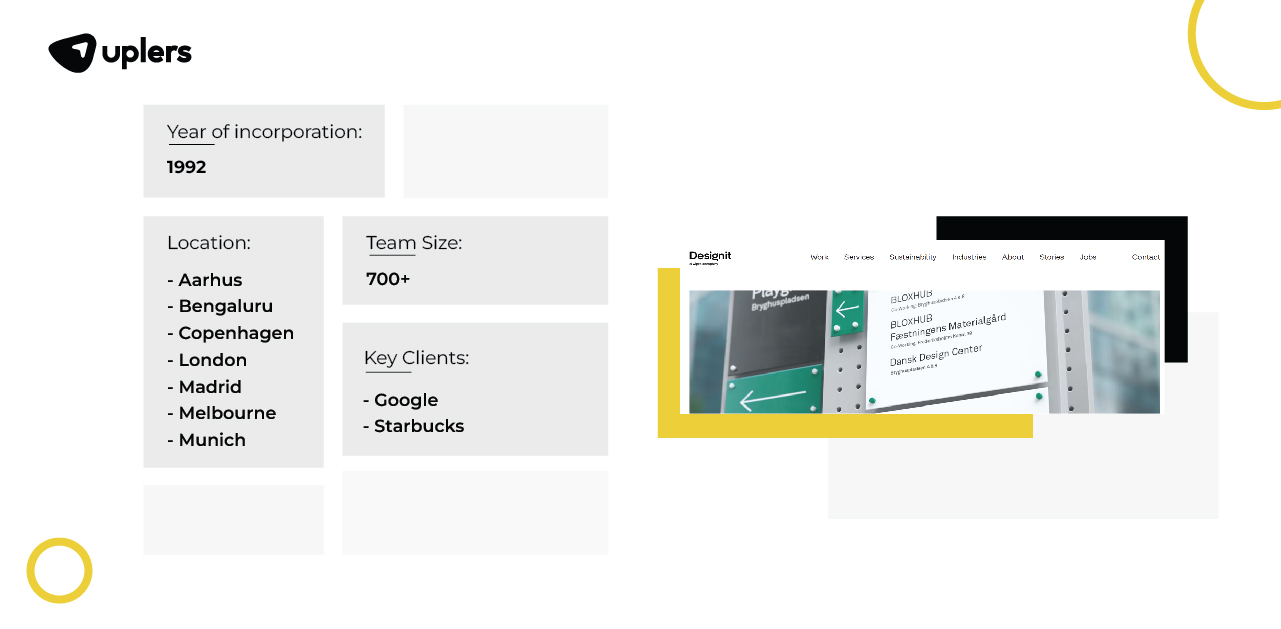 Key USPs of Designit:
It empowers brands to create, launch, and optimize products and growth strategies.

Being one of the

top UI UX design companies

, it boasts years of hands-on experience with product design to prototype products and delivers a holistic user experience- one that's part of a bigger ecosystem.

The team focuses on leveraging the power of collective creativity to deliver futuristic designs of tomorrow, keeping humanity and ecology in mind.

Over the last three decades, it has amassed hands-on experience across a host of industries such as Energy, Finance, Healthcare, Lifestyle, Mobility, Nonprofit, Retail, Technology, and more.
6. Frog Design: For Disruptive Digital Products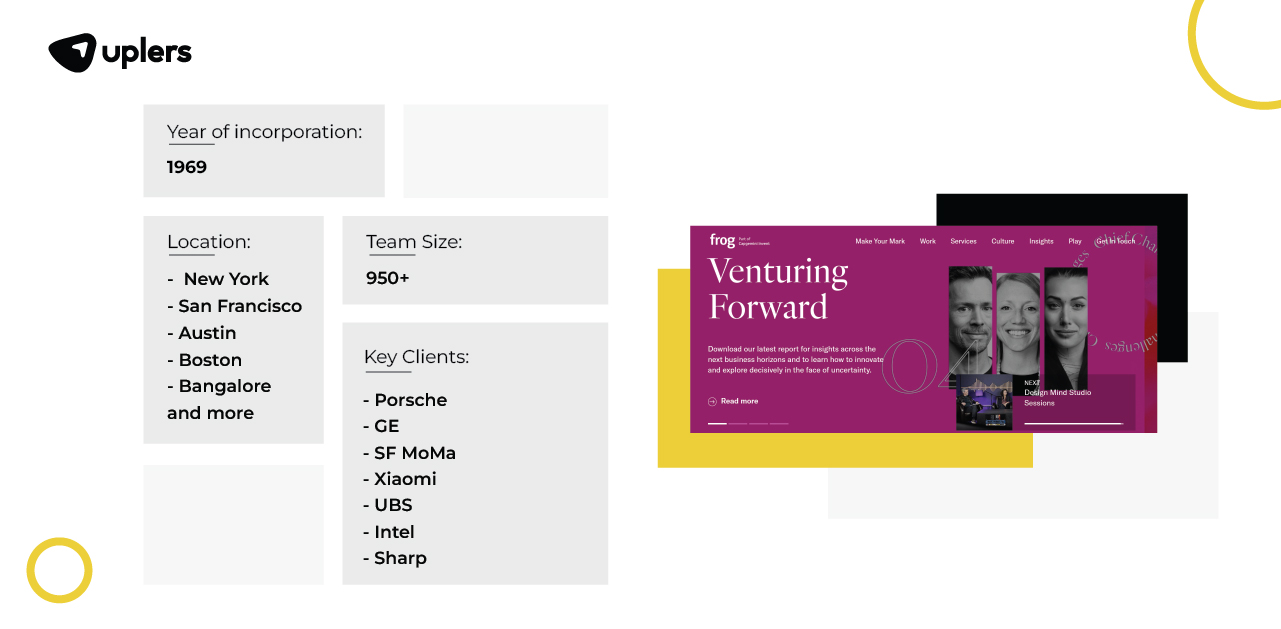 Key USPs of Frog Design:
It is a global

custom UI UX design company

that was started way back in the 1970s as a product design firm in the USA.

Its biggest USP is the fact that it is one of the oldest industrial design firms, having an enviable roster of clients over the last five decades.

Whether you want to build digital interfaces or want exceptional branding, Frog Design can help you kickstart your digital transformation journey on the right note.
7. IDEO: For Responsible Digital Products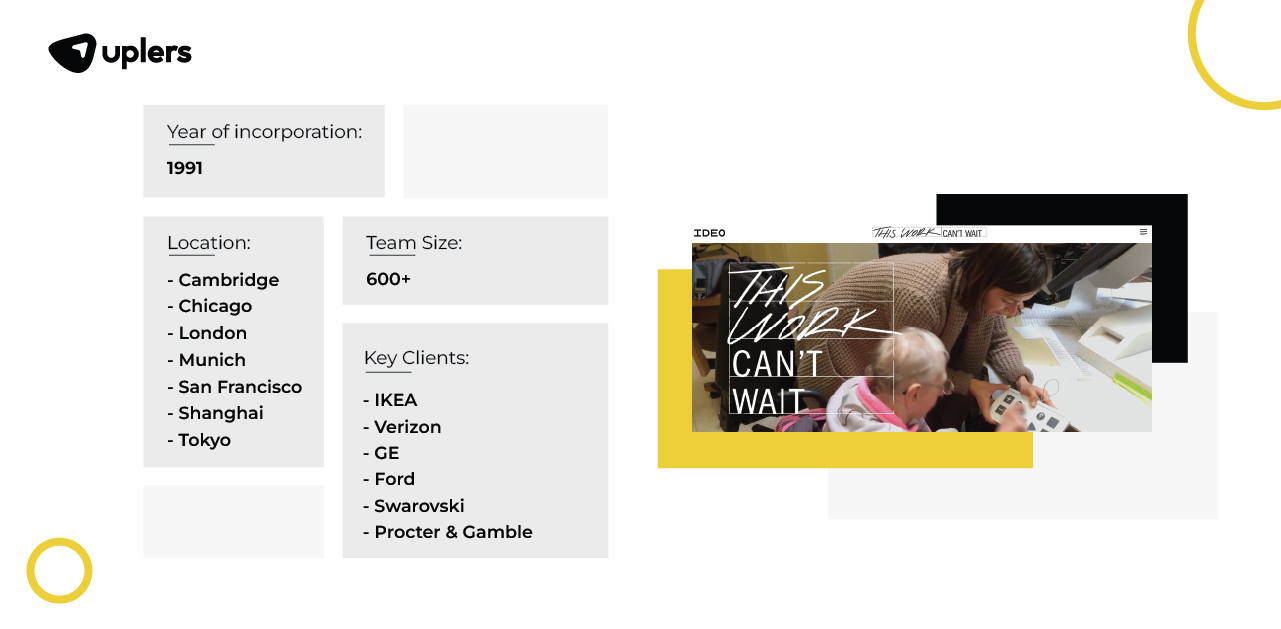 Why go for IDEO?
This industrial design firm is known to have advanced the practice of human-centered design, actively applying it to its design thinking process. Human-centered design is at the core of everything

IDEO

does. 

If you want a "people-first" user interface design, IDEO is perfect as they were one of the earliest adopters of human-centered design and have a strong foothold in Silicon Valley even today.

IDEO's designing mindset and methodologies are a part of the curriculum of major business schools today. Furthermore, the brand is active in investing in design education. 
8. Agente: For Design-Driven Digital Products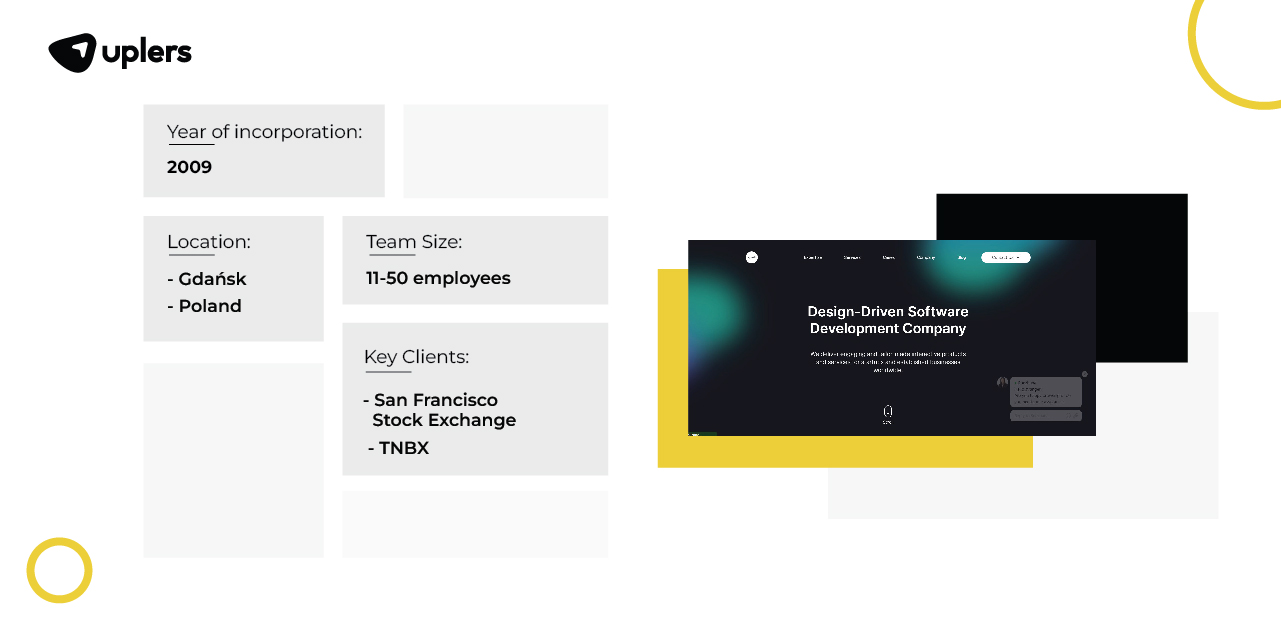 Why go for Agente?
This web and

mobile UI UX design company

caters to B2B clients and offers them full-stack development services along with providing UX and UI designing for web and mobile apps. 
The firm boasts of experience in widespread sectors such as eLearning, eCommerce, healthcare, travel, and proptech.

Agente

focuses on delivering as per precise timings and transparent project management. It also prides itself on building long-term customer relationships. 
9. Creative Navy: For Value-Driven Digital Products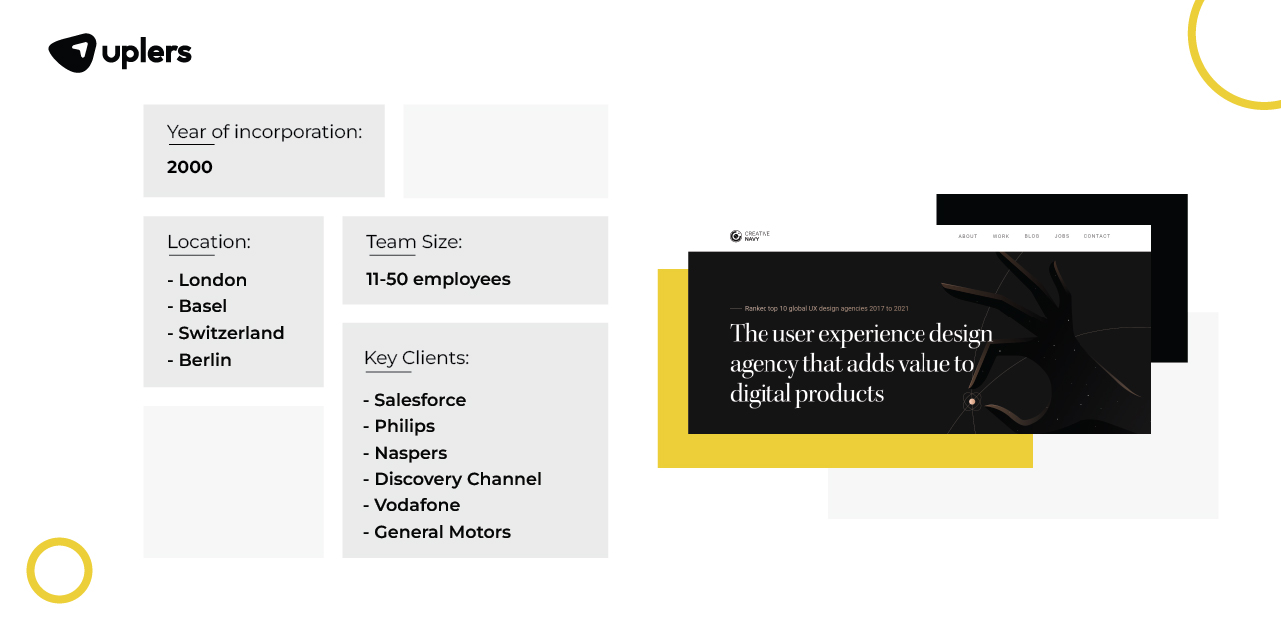 What makes Creative Navy different?
It is an award-winning

UI UX design services company

that offers a wide range of services- from product strategy and user research to UX and UI design and prototyping as well as user testing. The agency also conducts usability audits and drives web development.

If you want your product to have an 'intuitive' experience and want an agency partner that can ace interactive designing,

Creative Navy

is for you.

The firm brands its team of UI UX designers as 'cognitive scientists' who bring with them a deep and structured understanding of the mind to map purposeful product strategies and create aesthetic experiences.
10. Futuro Team: For User-Centric Digital Products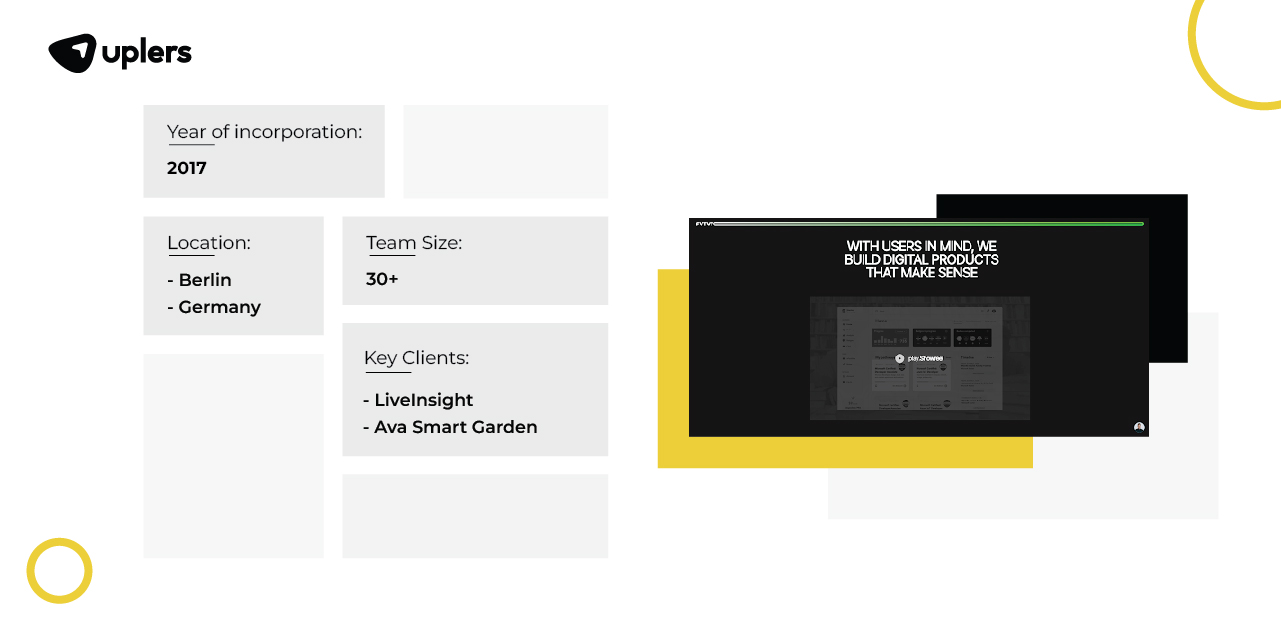 Key USPs of Futuro Team:
Futuro

is a small-scale

UI UX design agency

that focuses on driving quality work.

Its biggest USP is that it caters to early-stage, growing startups and offers a host of UI UX services such as UX research, UI and UX design, mobile cross-platform development, MVP prototyping,  rapid prototyping, web app development, etc.

If you are a startup that's just starting out and want a killer digital product, consider Futuro Team as your personalized product design specialist.
Final Thoughts
The need to choose the right UI UX design company cannot be emphasized enough. Make sure to consider the brand's portfolio of completed projects and assess the work quality. You should also understand the level of diversity present in the agency's work with respect to the industries it is active in, multilingual capabilities, UI UX design styles, and more.
Finally, it is important to hire an agency that can provide a diverse team of talented professionals, complete with designers, developers, project managers, and so on. Factor in their level of experience and make sure to account for your individual project as well as business needs, and you are good to go.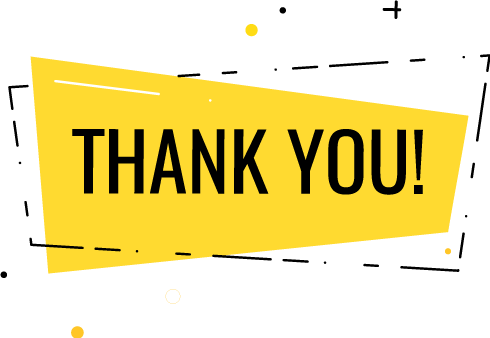 Thank you for submitting the details!
We will keep your information safe. Feel free to contact us with any questions at hello@uplers.com
Please check your email for next steps shared by Robert.