Different industries including computer software, internet services, information technology, advertisement and marketing finance, and education management are looking for JavaScript developers to manage their web development as well as software development requirements.
ReactJS is definitely a much-needed skill that several industry managers are earnestly looking for in Full Stack Engineers as well as JavaScript Developers. 
Finding and hiring the right ReactJS developer for your company is like finding a needle in a haystack considering the sheer number of high applicants as well as the fake skills that may be listed on candidate resumes. 
A set of intelligent interview questions is the best solution to help you find the right employee from the deluge of applications lying on your desktop.
Below is a list of brilliant questions designed by our team of front-end experts to help you separate the masters from the apprentice.
Top 10 Interview Questions to Hire React.JS Developers
1. What is ReactJS?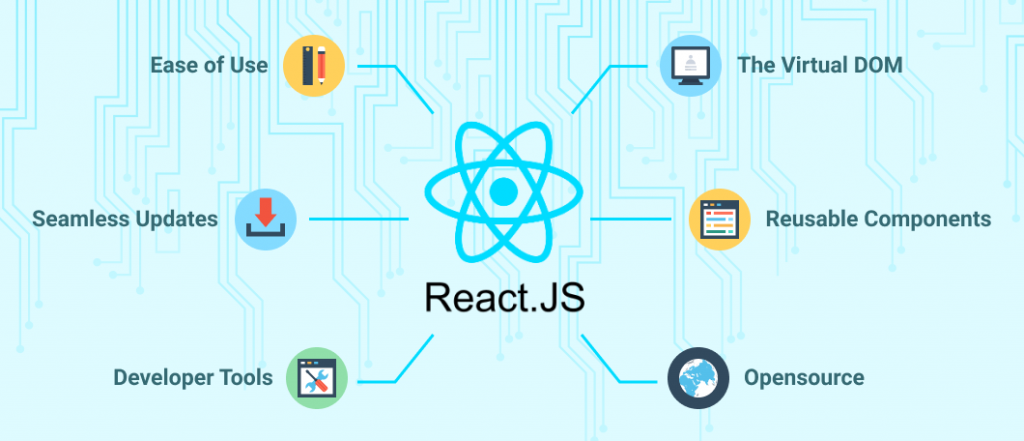 Why is the question relevant?
This is one of the most basic questions to ask candidates when hiring ReactJS developers, however, this question is important as it builds up the mood for the interview and puts the candidate in the right frame of mind. 
Also if the candidate is not able to answer this fundamental question easily, it will give you immediate insight into his level of proficiency in the topic 
Answer to expect
React or ReactJS is a very popular form of JavaScript front end library which is widely used for creating user interfaces. It is especially useful for designing single-page applications. 
ReactJS was developed by a Facebook software engineer named Jordan Walke and led to major improvements in Facebook's UI and is now used by several well-known companies including Instagram, New York Times, Apple, PayPal, Airbnb, and Netflix.
2. List some of the major advantages of ReactJS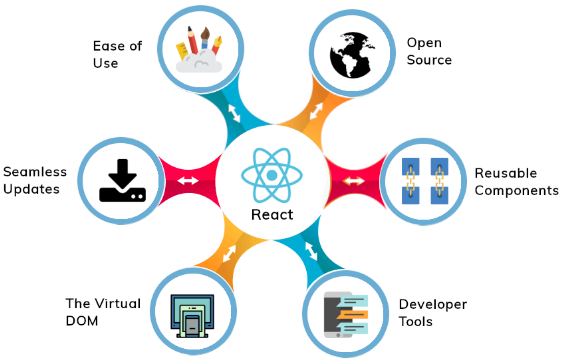 Why is the question relevant?
This question is another classic example of fundamental knowledge of React. An expert candidate should be able to provide the below-given advantages with ease and should also be able to explain in detail the benefits enlisted below. We recommend this question as it gives an idea about his practical understanding of the framework.
Answer to expect
ReactJS offers several benefits to developers:
Ease of creating dynamic web applications 

Helps save time by aiding in reusing components developed for other applications

Facilitates the setting up of machine-readable codes

Lesser chances of coding errors due to less coding involved

Virtual DOM leads to better performance 

Provides SEO friendly framework

Easy to learn and implement in projects

Provides with the flexibility of JavaScript library

Easy to test and debug codes using native tools.
3. Explain the limitations of React.
Why is the question relevant?
Our experts recommend that this question may either be asked as a continuation to the previous question or by itself to gain an idea about the interviewee's understanding of the functional aspects of ReactJS.
Answer to expect
Though React has several benefits, it also has a few limitations:
It doesn't provide a full-fledged framework as it is just a library

It is not very easy for beginners to learn

It faces search engines indexing troubles as it doesn't use 

Compared to other technologies the documentation of ReactJs is of inferior quality

ReactJS covers the UI aspect of app development but fails to cover other technological aspects

ReactJS is a very dynamic technology making it difficult for developers to keep up with new advancements that may be taking place. 
4. What happens during the lifecycle of a React component?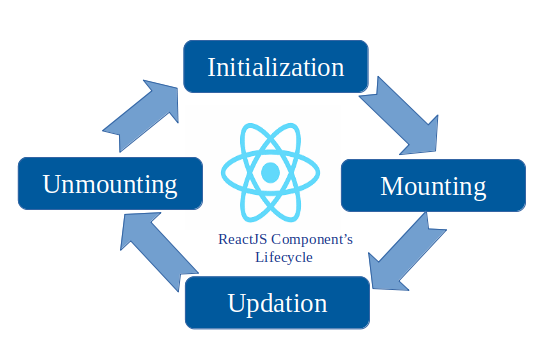 Why is the question relevant?
Our experts recommend this question when hiring ReactJS developers as it gives a clear picture of the candidate's understanding of the React components complete functioning cycle. It is a great question for gauging the interviewee's operational understanding of React JS
Answer to expect
The lifecycle of a ReactJS component describes the different stages of the component's existence: 
Initialization – at this stage the component is constructed along with the given Props

Mounting – it is the process that takes place when a component is being inserted into the DOM

Updating – At this stage, a component is updated and the application is being repainted 

Unmounting – This stage helps in removing unwanted components from the DOM. 
5. Name the 5 ways in which you can use Style React components?
Why is the question relevant?
The success of any UI largely depends on the look and feel of the application. Styling of the UI is so important that tech-gurus consider React components as the building blocks of applications. If you are looking to get an idea about the candidate's styling and creativity abilities, this question is perfect for you.
Along with being able to name these components, the candidate needs to explain each one in detail. You may also ask the difference between the different components if you are looking to test the candidate's knowledge in details.
Answer to expect
Inline CSS

CSS in JS

Styled Components

CSS Modules

Stylable
Also Read: 6 Easy Steps to Hire the Best React.JS Developers Tea
6. What are hooks in React?
Why is the question relevant?
We recommend this question to know if the candidate has updated his skill-set following the updates taking place in ReactJS. Since ReactJS is a very dynamic and fast-changing technology, it is important to ask such questions.
Answer to expect
Hooks are one of the latest features of React which was introduced in the 16.8 version. They are backward-compatible. They do not contain any breaking changes. Writing a hook is very helpful when you want to write a function component and want to add some state to it. This can be done easily by using a Hook inside the function component. 
7. How would you optimize the performance of a React application?
Why is the question relevant?
One of the skills that you may be looking for in Programmers and developers is the ability to think out-of-the-box thinking. We recommend this question to help you test ingenious thinking, the ability to come up with innovative solutions.
Answer to expect
Use Memo()

React. PureComponent

Use ESLint-plugin-React

Tweak CSS 

Use Brotli compression
8. Describe how events are handled in React:
Questions similar to these give an idea about the candidate's ability to deal with problems and how efficient he is at troubleshooting and problem solving. 
Answer to expect
React event handlers solve compatibility issues with the help of React's cross-browser wrapper – Synthetic Event. Synthetic events are great because they have an interface similar to native events. 
9. Write a sample code using the State component to React.
Why is the question relevant?
Such questions are recommended in the advanced stage of the interview. Coding is an integral part of working as a JavaScript developer. Such types of questions are especially helpful when you want to select between shortlisted candidates.
You may even give specific outputs that you need from the program to help you get a better comparative analysis of the candidates.
Answer to expect
Short code or program based on the output desired. In some cases it may be accompanied by a flow chart. 
10. What is the difference between React and other Java scripts?
Why is the question relevant?
At some stage in the interview, you may need to assess the candidate's knowledge in other Java Scripts. Such questions shall help you to know the candidate's proficiency not only in ReactJS but in other Java Scripts as well.
Answer to expect
Explanations based on the following basis of difference:
Architecture

DOM

Developer

Render

Data binding

Debugging

Usage

Performance.
Summing Up
Even if you need to conduct a ReactJS hiring interview in a day, these questions will help you identify candidates that have a deep, application-focused understanding of the technology. With this, if you wish to hire expert ReactJS developers on-demand, get in touch with us.