10 Mistakes That Can Demolish Your Offshore Development Team
Kevin Oskow
February 26, 2020

6

Minute Read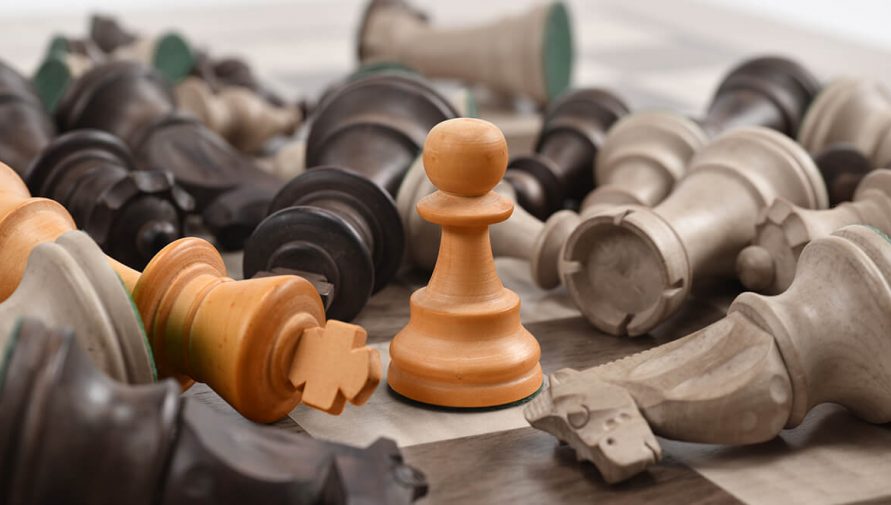 The restructuring of the global business ecosystem is unfurling novel opportunities for companies. Due to the integration of global markets, the collaborative flow of new technological advancements is being shared. In today's current market place, the new or growing web companies need to imbibe potential alternatives to scale up the development. Hence, hiring an offshore development team accentuates the optimum use of advanced technological, economical, spatial and cultural domains. The ubiquity of IT tools is hedging the popularity of the dedicated development teams in the web development cycle.
Offshore development team members are distributed geographically and collaborate for common goals through virtual technology tools. But as new dynamically economic spaces are erupting, the current offshore environment also indicates some challenges, complexities, and prerequisites before and after hiring offshore development teams. So it is important to access probabilities of mistakes, which may undermine your development team's efforts.
Let's read more which mistakes can demolish your offshore development team:
With the cohesive collision of growing web development companies, it also becomes important to dive in for probably associated risks. Nothing is without trade-offs in the economy, and offshoring is not among exception. So let's have a comprehensive look over mistakes, which can be avoided while working with a dedicated development team offshore.
1. Inappropriate Offshore Location
The growth of business relies on human capital, financial capital or social capital. Hence, similarly, once you decide to offshore the development, what matters first is the location. Some contributing factors are:
In a competitive market, every company needs to revivify the core factors like cost-effectiveness, adroit resources, experienced team, market trust, and quality work.
After racking up all necessitous observation,  the decision to choose offshore development company ordains with a perfect offshore location for your web development.
The location must not be holding an unconstructive road map for your projects. It must not face undue technological and communication differences.
Now, the question pops out, where to offshore?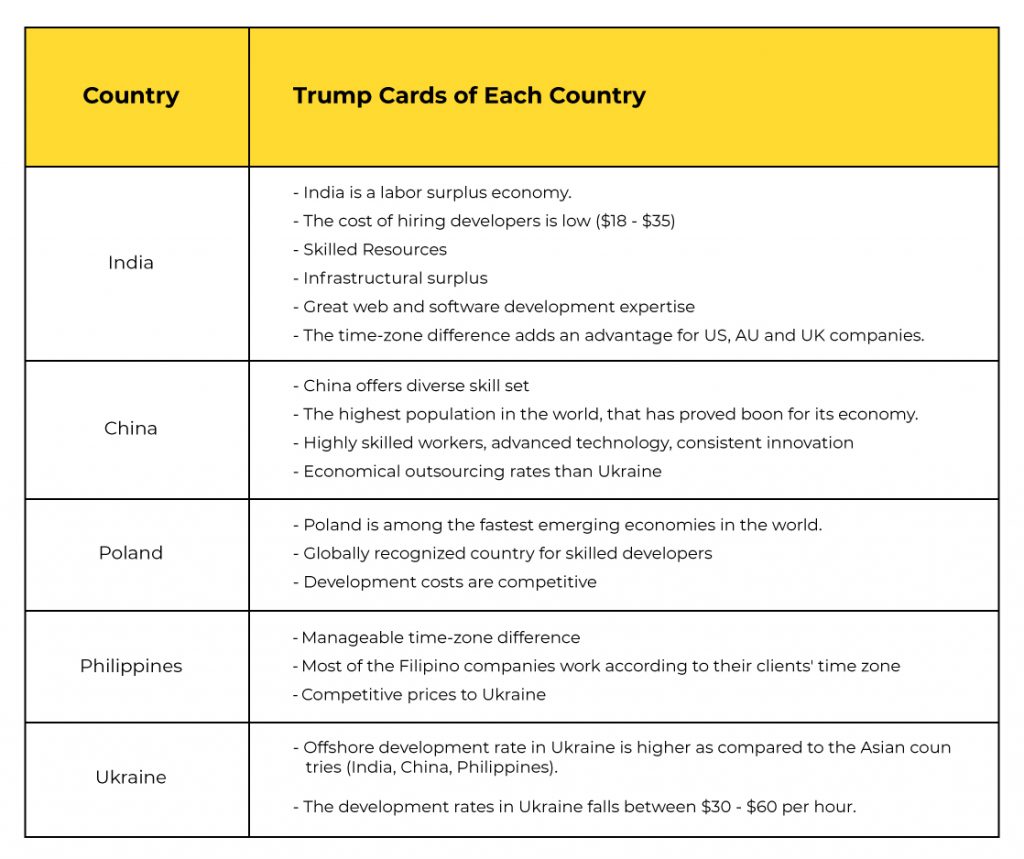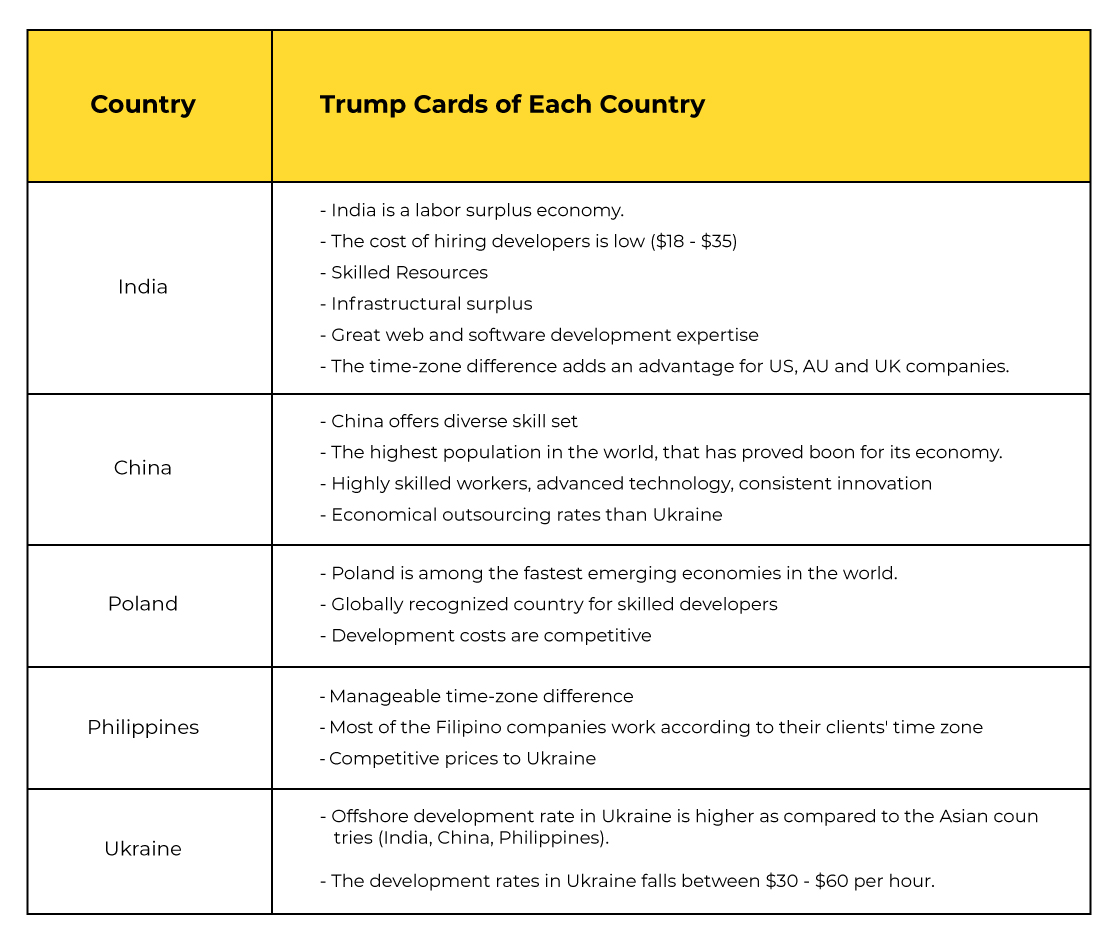 India is the best location for the offshore development team due to:
Economical labour cost
Consistent technological advancements
Innovations
Time zone benefit
Evolving IT ecosystem
The latest forecast by Gartner Inc. suggests, that India's total IT spending will be US$94 billion in the year 2020. Furthermore, It is expected, that the digitally skilled manpower (IT-BPM) in India, would swell up to 150 million by 2020. So, offshoring to India has more salutary results.
2. No In-house Technological Expert
The uncertainties keep mounting up with an offshore remote team not having in-house technological experts. It becomes more colliding and less efficacious if you are not tech-savvy.

Hence, a technical expert is a fundamental monitoring factor for your entire web development cycle. They will be committed to organizing necessary communication with the offshore remote team and documentation of technical requirements. You need to ensure the availability of a dedicated in-house technical expert before executing the project.
3. Undervaluing Project Budget
Undoubtedly, a Fixed-price Contract is a preferential option for small projects with pre-determined purposes. If, there will be no further additional budgeting, no need to explore, Rate Card, Time and Material, and Cost contracts.
But with instantaneous market strategy and requirements propels to increase the budget of contract. The company accompanies several creative phases in the entire web development cycle. Hence, it is quite suggestive to keep a substantial margin while determining the final cost.

4. No Long Term Goals
It is among the popular principle of the business, to constitute a road map for long term goals. So, if you lack it in the case of the offshore development team, you are stacking up more problems. Hence, you need to prepare long term plans about collaborating resources, its utilization, future competitive needs, customized solutions, etc. It gears them up for a strategic course of action for successful projects. And hiring a dedicated development team turns out a better option.
Also Read: Is Your Dedicated Web Development Team Making These Common Mistakes?
5. Look Away The Similar Project In The Bucket
Similar projects sprout more ideas and give a thorough insight into the team's skills.
One size never fits everyone: No web guarantees the exact replica of the business requirements unless they are made customized. The expectation of the stakeholders necessitates the managers for taking proper insights for similar prior projects.
Bloatware is dangerous: Working over the old frameworks always leave the company in midstream. Therefore changing the frameworks and finding the compatibility with the existing system is necessary. Around 44 percent of businesses are raising their IT budgets for customization, which was a little lazy effort a few years back.
6. Communication Gap and Undecided Goals
Better communication flow hedges the efficient development of the project. If communication is deteriorated due to the unwanted communication gap, the project development would be more wretched. Bridging the communication gaps through potent mediums is a must. Furthermore, there must be predetermined goals and objectives for managing offshore teams efficiently. It is to be jotted down while planning future decisions with an offshore development team.
7. Disregarding Cultural Differences
Higher cost does not guarantee upper hand on skills: Most prominent psychological blunder outsourcer make is to give blindfold trust to tier1 resources. Always check the correlation between financial attraction, skills and business environments.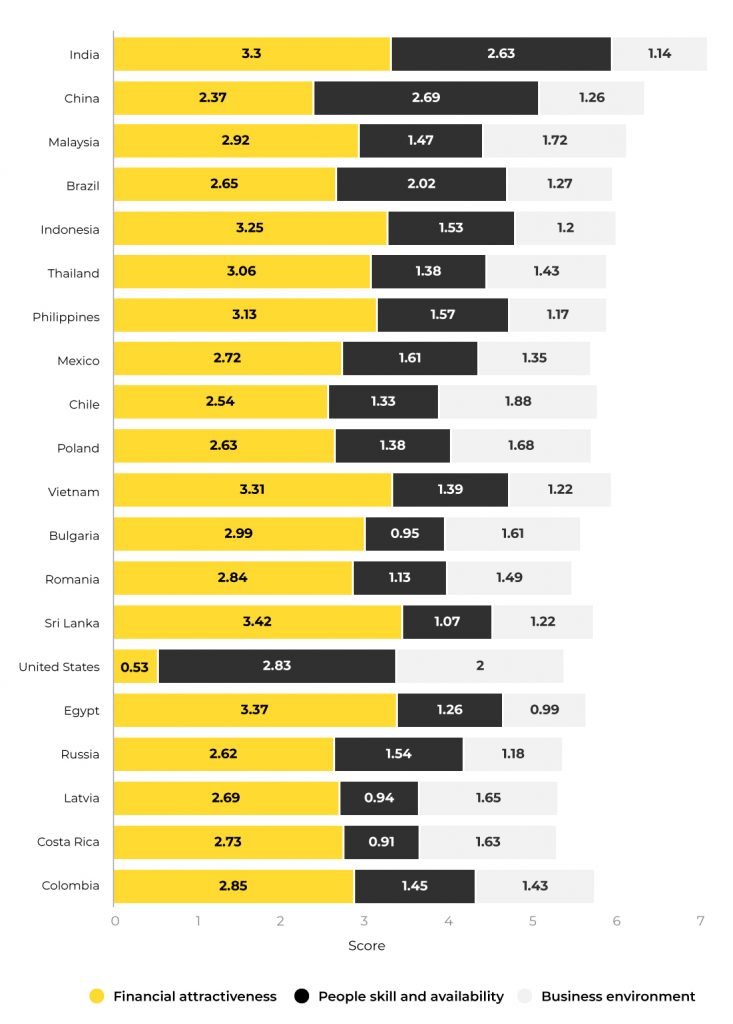 Play wisely with geographical diversity of web development: Web development industry is too wide and covers almost every civilized community in the world. The way of settling the conflicts always differs from culture to culture. High context people are way harder to deal whereas low context people prefer to discuss conflicts better.
8. Inefficient Management and Coordination
The managerial efficiency leads, yielding road maps with viable options for additional developments. You need to ensure that there would be a Project manager in the dedicated development team. It makes them responsible for planning budget, team resources, time management, quality assurance, reporting, and documentation. Furthermore, you need to establish better coordinated and planned meetings for managing offshore remote teams. There may be an issue with a time zone difference while scheduling a call or meetings, so a better mutual decision would end it.
9. Lack of Detailed Documentation Before Hiring
The lack of proper and detailed documentation may lead to unwary future consequences. You will not be yet confirmed about the credentials of the dedicated remote team. It is better to have detailed documentation of all relevant details before hiring. Around 39 percent of the project fails due to the unclear or bad requirement gathering.
Your product specification document must be engaging and effective.
PRD communicates the necessary capabilities, that need to be included before release to the testing and development team.
For channelizing every effort into the forwarding step, you should be in contact with the offshore development team
Also, quality assurance becomes easy.
10. Overemphasize On Cost
Every business decision is ultimately motivated by cost. Good research can let you get the premium services at a much lower cost than other available options.
Less focus on cost-effectiveness: Spending a few bucks more can never purchase you the better efficiency. The secret of the good web lies in the development process and models. The European and US developers prefer Agile/DevOps model (leaving great scope for improvement), whereas few countries still work with the Waterfall method.
So where do you draw the line?
The key here is to do your research and figure out what the 'average' fees are from different offshoring companies. Ideally, you'd be able to discuss specific case studies and real numbers.
Focus over good SRS: A perfect SRS saves time, reduces cost, increases transparency, and leverage the understanding with the development team.
Offshoring reduces the cost by 50 percent, eliminate the defect by 25 percent and reduce the time to launch by 40 percent; only and only if the above factors are given significant concern.
The global IT outsourcing market was $62bn in 2018 and rising with CAGR of 6% annually. [Beroe Inc.]
Wrapping up
The embellished role of the offshore development team can offer you a more economical product development process. But you need to avoid these mistakes for preventing unprecedented managerial and financial problems. Whether you opt for MVP or directly launching the product, the time-to-market is a significant factor to look for, which is considerably reduced with 37% difference, while choosing a dedicated development team. Apart from the above, the development team must have business-specific skills. It is always not possible for offshore developers to advance the specific skill, whereas the dedicated team model leverages the specific needs, therefore considered successful.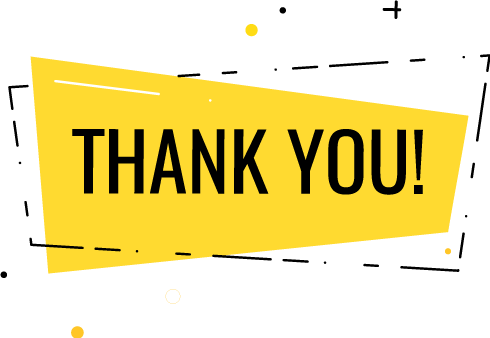 Thank you for submitting the details!
We will keep your information safe. Feel free to contact us with any questions at hello@uplers.com
Please check your email for next steps shared by Robert.