React Developer Salary: How Much Does It Cost to Hire a React Developer?
Shreya Srivastava
August 12, 2022

9

Minute Read
React developer is a highly-sought after job role in the technical market due to the popularity of ReactJS. This revolutionary library has transformed front-end JavaScript development with its speed, scalability, and varied usage.
Practically every business wants to use this technology for their web and app development, making it a hugely popular skill and shooting up the average React developer salary around the world.
Hiring a suitable React developer for your project includes several factors like budget, business needs, size and scale of the project, the product specifications, required skill and experience level, etc. Whether you're hiring an in-house React developer or a remote resource for your company's needs, you must evaluate these factors before finalizing the salary.
Why are ReactJS developers in high demand?
React.js defeated jQuery to become the most used and popular web framework in 2021, with 40.41% of developers working with it worldwide. The majority of the companies now prefer React framework for their development activities because of its scalable and low-maintenance system.
Currently, there are more than 7.4 million live websites that have been built using this library. Some popular names include Netflix, Dropbox, Facebook, BBC, Yahoo Mail, etc. React is simple, easy to learn, flexible, and integrates with other technologies.
All these benefits lead to a huge demand in the job market for React professionals. Unsurprisingly, this competitiveness boosts salaries around the world. In this guide, we will help you analyze the right cost of hiring a React developer for your customized project.
Key Factors Affecting React Developer Salary
The average salary of a React developer is decided by many factors. This includes global demand, skill level, type of project, market statistics, and so on. Before you make any hiring decisions, consider the following factors, so you don't end up underpaying or overpaying for your React project.
1. Experience Level
As with any other job role, the more experienced you are, the higher salary you can expect. Obviously, this comes with a few exceptions, like a mind-blowing interview, a massive skill set, or an impressive portfolio of work.
In general, a senior React developer gets a higher salary, as it implies more experience and skills. However, for a ReactJS development company, you must have a clear picture of how much experience you need in the developer to work on your project.
If the development work is not too extensive or complicated, you can hire an entry-level or mid-level developer. But if you need in-depth knowledge and expertise, go for a senior developer. The general specification is as such:
Junior React developer:

Between 1 to 3 years of experience

Mid-level React developer:

Between 3 to 6 years of experience

Senior React developer:

More than 6 years of experience
2. Skill Set
The required skill set for each project is different. Some basic ReactJS Developer skills required are familiarity with system architecture, design principles, Redux, UX designing, etc. By industry standards, ReactJS developer salary is influenced by their skill set.
Here are the typical skills expected from a React professional.
Junior developer:

Basic knowledge of React, proficiency in CSS, HTML, and Javascript, coding and debugging knowledge, basic skills in UX designing; Git source control knowledge preferred.

Mid-level developer

: Experience in more in-depth development tasks like class and functional components, React testing libraries, API data fetching, DevOps, UI development and designing, coding, and automated deployments.

Senior developer

: Experience in developing entire applications, third-party integrations, debugging, React libraries, ability to lead and train a development team, familiarity with technologies like Google Cloud Platform, AWS, etc., and awareness of the latest industry trends.
3. Company Size
The company size somewhat tips the experience scale when it comes to hiring developers or outsourcing react development services. Large companies like Google, Netflix, etc., are likely to pay a higher salary compared to smaller or newer companies.
However, this is not an absolute rule as startups often pay more generously to their developers compared to MNCs with a much higher number of employees.
4. Project Size
The project size is extremely important when deciding on the React developer pay bracket. Every project has a certain scale and requirement list. Depending on this factor, the development cost can fluctuate.
Projects that need more time, complexity, and manpower cost more. Since React is applicable to several types of web and app development, the average React developer salary can be flexible.
5. Project Complexity
The more complex your project is, the higher will be your developer's salary. Apps with more features and data requirements need a higher budget to develop. For instance, if you want complicated features like payment gateways, map integration, media streaming, and so on, it will boost the development cost.
Single-page applications like Gmail and Maps need less time and effort.

Enterprise applications involve high-performing servers and large user data, and hence they need more maintenance.

Social networking apps are dynamic and real-time, making their development more extensive and complicated.
6. Recruitment Model
The average salary for a React developer also depends on how you've recruited them. You can hire developers at a fixed price or a dedicated model. For the former, you have a fixed requirement, deadline, and budget. So, you fix a final price accordingly.
For the dedicated model, you hire a developer for a long-term react web development project that doesn't have clear deadlines or fixed requirements. This means, the development process can shorten or increase during the workflow, which will affect the final salary.
React Developer Salary: What to pay them based on career trajectory?
The career trajectory of a React developer dictates the industry standards for React front end developer salary. The typical educational qualification for someone in this role is a bachelor's or master's degree in computer science or software engineering. However, instead of a traditional degree, this field also accepts people who have completed web development courses. 
As discussed earlier, once a developer enters the job market, they are classified under one of three categories: Junior, Mid-level, or Senior developer.
Glassdoor states that the average remote react developer salary is about $81,765 annually in the United States. This amount is accompanied by some cash compensation and other bonuses or benefits as applicable.
Junior or Entry-Level React Developer
If a developer has less than one year of experience as a React developer, the average React developer salary is US is around $113,027. The qualifications for this role includes:
Basic knowledge of object-oriented programming, like Java, C++, Python, etc.

Knowledge of database concepts

A bachelor's or master's degree in a related field or experience/internships in React development
The Junior React Developer salary also depends on the company and project for which you're hiring.
Mid-Level React Developer
A mid-level React developer, with up to three years of experience, can fetch an annual salary of around $124,163 in the US. Mid-level qualifications include:
Experience in front-end web and app development

Knowledge of UX design principles

Experience in an Agile environment

Ability to write modern code
Senior React Developer
The senior React developer salary range is higher as the professional is expected to have more than four years of experience and vast knowledge of react development tools. Along with additional pay, the compensation is around $134,159. A Senior React Developer, you need to screen the following requirements:
Knowledge of data flows and component driven architectures

Experience in creating responsive websites and apps

Bug reporting and troubleshooting issues

Planning development work and leading a team
Most senior developers have full-stack knowledge and can work both on back end and front end development. So, a React senior developer salary is at the higher end of the spectrum.
What is the average React Developer salary in the USA?
The React development market is very upbeat in the United States, as North America is one of the most popular markets to hire React developers. Statistics say that a React developer in the US earns at least more than $90,000 annually. 
Of course, the React developer salary in the US market is dependent on the state, job role, company, and project. It is also one of the highest-paying markets for remote developers. This is because React professionals in the US have greater exposure working for global companies.
Overall, the median tech occupation wage in the country is also 125% higher than the national median wage for other job roles. The US also has high minimum wages and more benefits than many other countries. 
However, the salary figure is quite different in different geographical locations in the country. So, let's see how the React developer salary in USA markets for junior developers stands based on location. 
Location
Average Salary
Glassdoor
Indeed
Zip Recruiter
New York

$116,603

$117,475

$117,245

California

$161,644

$119,384

$117,299

Washington

$137,372

$99,508

$140,237

Illinois

$107,593

$100,406

$133,143

Florida

$94,829

$82,714

$92,262

North Carolina

$102,059

$109,993

$102,938
What is the average React developer salary in other countries?
React development is equally in demand in other countries around the world. While the average salary differs based on market rates, minimum wages, country's economy, and so on, a few factors remain the same.
There is no blanket answer to the question: how much do React developers make? The figure will vary from website to website, location to location, and company to company. But the constant factors are skill level and experience. The more of these you have, the higher salary you can fetch.
Let's check out a rough estimation of React developer salary in the UK, India, Italy, Germany, France, and Canada. You can get detailed information about ReactJS developer salaries in other countries on the internet. 
| | |
| --- | --- |
| Country | Average Salary |
| India | $9,843 |
| United Kingdom | $71,820 |
| Canada | $110,000 |
| France | $44,284 |
| Ukraine | $28,990 |
| Spain | $35,423 |
This average estimation is not an absolute reference. The pay scale varies based on whether the developer is being hired or working remotely, and also the depth of the project they are working on. 
Since the average ReactJS developer salary in India and Ukraine is much lower than the North American or European countries, there is a huge demand for remote React developers for global companies. This is to avoid the high range of ReactJS developer salary in US markets and still get the job done via skilled and experienced developers.
How much does it cost to hire a React developer remotely?
For companies seeking React developers, there is an option to hire professionals remotely instead of onboarding a full-time ReactJS developer in the organization. There are several benefits to hiring a remote React developer.
Hiring from a different country or time zone ensures the development work goes on round the clock and the project is completed in a shorter timespan.

Remote hiring is flexible and thus budget friendly.

You get a larger set of skills in a reasonable budget.

A remote developer saves time on commute and other office activities and thus can be more productive.

There are higher chances of getting a diverse portfolio.

You're not restricted to geographical constraints while looking for talent.

Hiring from other countries helps regulate budget and plan tax liabilities.

Your infrastructure expenses are reduced.

The employee retention rate for remote workers tends to be higher.
The average remote React developer salary in the US, according to Glassdoor, is $118,695, whereas the same remote role in India fetches an average salary of $7,540. The freelance React developer salary in the US ranges between $81-100 hourly, based on the location. This figure may vary depending on the duration and complexity of the project.
Hiring remote developers is a big task as you must interview numerous people before finding a fit and proceeding with further hiring rounds. This is why the smart choice is to engage a talent sourcing agency to do the tedious job for you.
Uplers is one of the best and most efficient platforms to help you find the right React developer for your project. You simply share your requirements and budget, and Uplers will shortlist talented candidates who can be the right fit for your business.
The onboarding process is remote and fully supported. You also do not have to guarantee employment if you're interviewing a candidate. This way, you can omit several steps in your hiring workflow and still get access to the best talent pool around the world.
Key Things to Consider Before Hiring a React Developer
Now that you can fairly answer this question of how much does a React developer make, you need to consider the next steps involved in hiring a suitable developer for your React project. The final salary negotiation also depends on these steps, so make sure not to skip them.
1. Analyze Project Needs
While hiring a developer, you must be very clear on what your project needs are. This can be done through a detailed  ReactJS developer job description or a collaborative conversation with the developer to lay down the scope of the development work.
Once you're clear on the features, timeline, and other specific requirements of the project, you can have a more informed discussion about the salary. For instance, a full stack React developer salary will be higher overall, so if you need only front end development, discuss the remuneration accordingly.
2. Draft Project Description
It is important to draft a project description so that you can be on the same page with the ReactJS developer on the final product specifications. Discussion whether you need the app to integrate with existing systems, what features you're envisioning, and how you have visualized the final product.
In this process, you'll be able to understand whether to hire a remote worker, freelancer, or in-house developer. This also helps the developer to understand how to utilize their skills and experience for the project. 
3. Set Salary Expectations
Once the project requirements and timelines are clear, there comes the need to set salary expectations with the professional. You should be transparent about your budget and discuss the figure with the developer before proceeding further.
This will save time for both the parties as you can move on to the next opportunity if the candidate does not seem suitable to the salary structure.
Conclusion
When you ask yourself, how much does it cost to hire a React developer, you must first be clear on your project customizations. This guide will help you choose the right skill level and location for hiring so that you may pay a fair salary to your ReactJS developer. 
If React development is not your main LOB, the best idea is to hire a remote developer for the plethora of benefits already discussed. You get guaranteed quality, flexibility, and budget-friendliness with a remote worker, which can elevate your final product.
Hire from Uplers to get access to pre-screened, qualified professionals from around the world to find the right talent for your project without doing any legwork yourself. So, you skip sourcing steps, stick to your budget, remain industry compliant and free from post-hiring responsibilities with the Uplers advantage.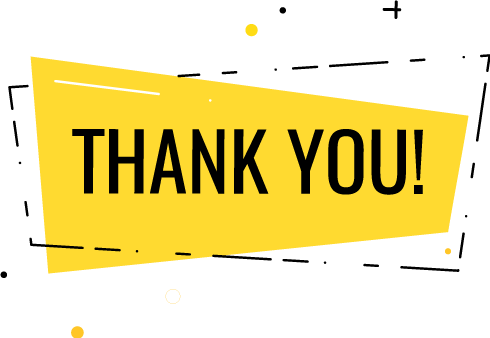 Thank you for submitting the details!
We will keep your information safe. Feel free to contact us with any questions at hello@uplers.com
Please check your email for next steps shared by Robert.