Want to hire best SEO experts? 7 things to keep in mind
Aayush Gupta
April 4, 2022

10

Minute Read
We know you are looking to hire the best SEO experts for your team, but it is essential first to find out what they bring to the table. When you know their SEO knowledge, you earn the golden ticket to put yourself on the search engine results page (SERPs). 
Before you start looking for an SEO specialist, it is essential to know the SEO basics to understand and hire the right SEO expert.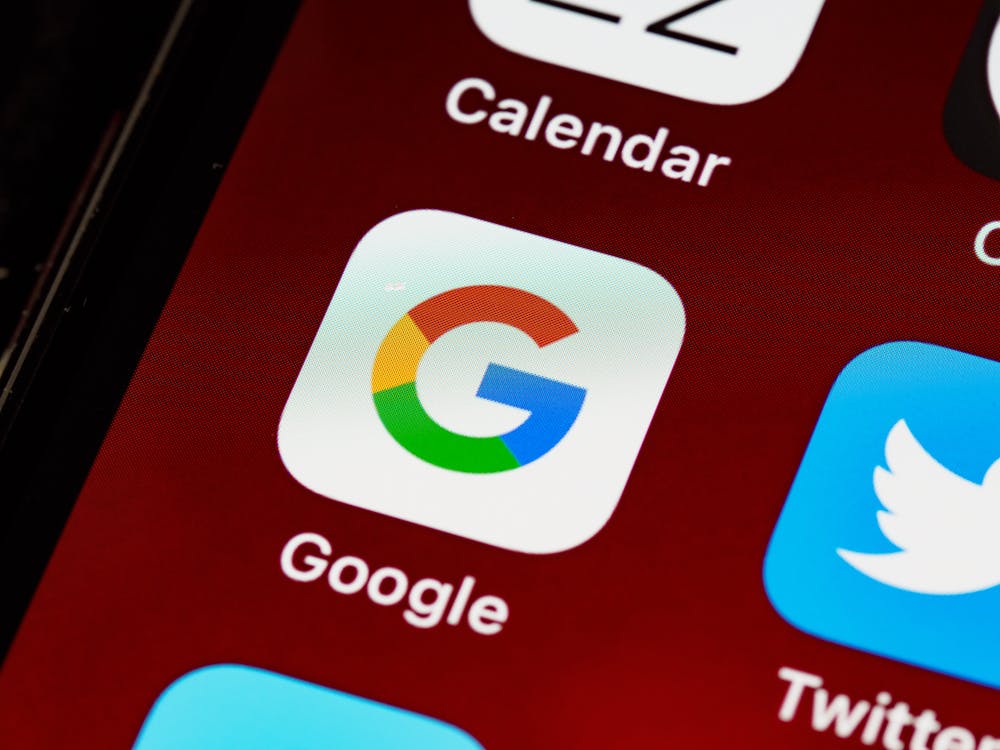 You cannot hire the best in the industry without knowing the industry, right? If your organization already has an in-house digital marketing department, you might already know what qualities or skills are required to find the right SEO specialist. 
So, to put things in perspective, you want to grow organically and be on the top of the search results of Google, Bing, or Yahoo's rankings- SEO (search engine optimization) is about earning the spot rather than buying it. 
So, before you move ahead with hiring, it is essential to prepare yourself for the hiring. 
Hiring best SEO experts: You should know (some of the) SEO (Search engine optimization) before looking for SEO specialist 
Hiring the best SEO professionals starts with understanding the concept yourself first. What if something goes wrong just because you did not know about the concept?
If you are looking for SEO specialist, you need to learn SEO first. Learn about links and the difference between a good and bad link (also, why they matter). 
Importance of content in SEO, know the optimization levels and see how much you understand the concept. You don't have to be a specialist in it, but know what you'd be dealing with once you hire an SEO expert. 
Learn how to use Google Analytics to understand about the traffic. How much time they spend on your website, bounce rate, and see if you can lay down your expectations after hiring the right SEO expert.
Be familiar with tools like SEMrush to check for competitors and keywords. 
Hiring best SEO experts: Find someone who has done search engine optimization work in the same field as your organization's niche
Is your company B2B or B2C? SEO isn't a one-size-fits-all type of strategy. Your niche will decide its effectiveness, the time it will take to have a meaningful impact on your business, and the competitiveness of the search results page (SERP) landscape. 
For example, if you're a local dentist, you aim to get into the map listings for your queries (for example, [denver pediatric dentist]).
And, if you are an international travel marketplace, you'll be up against many large brands like Hotwire, AirBNB, and others. Your SEO research would be different. Both the SEO strategies required thorough search marketing analytics and knowing the niche.
As a result, you'll need someone who knows your industry and what it takes to rank competitively.
It is not recommended to employ someone who has worked on SEO for a direct competitor of yours because you'll be better off in the long run with someone who has new ideas.
If you hire the same SEO expert as your competition, you'll, at best, get a copycat and not an SEO genius who integrates their SEO strategies.
Just so you know, they should also consider and be familiar with SEO techniques that have worked for other businesses similar to yours.
Like;
crawling,

indexing

assessing search engine results

and then communicating them in simple terms
If you're looking for some SEO advice, here are a few suggestions:
 Perform a site search in Google for your domain and note the number of pages they claim are indexed. 

SEMrush your domain and take notice of the Organic Traffic and Backlink Count.

Audit the first 25 pages of your website to get the initial on-page SEO look. 
Reasons to Hire the best SEO experts: Looking for an SEO specialist? 
You must be thinking if you spend your time working on your digital presence, who will take care of your business? Well, this is why you need an SEO expert!
SEO experts can be at your rescue in the seemingly entangled labyrinth of search engine ranking. Because no matter how great your business' services or products are, if you can't reach the right audience, all your hard work goes in vain. 
Hire a digital marketing company vs. hiring an employee: Best SEO experts
It is important to understand the need to hire an agency or a dedicated consultant/employee. In case you don't have an internal team of designers, writers, and strategists, this is where you can hire a fully-loaded agency for your digital marketing.
In contrast, a dedicated SEO expert can do wonders by working across the teams and communicating with the concerned department to get things right. 
SEO specialists: Their SEO expertise and work range 
You can focus on your business while they can take care of their area of expertise.  They should know 
Website audit and website traffic

Working on Google search console, 

Can carry out SEO campaign with proper SEO knowledge

Using the SEO strategies for keyword research

Designing a content marketing plan, 

Ensuring your digital credibility and organic traffic
An SEO expert will be your knight in shining armor, all loaded with ideas to take your business to another level!

Irrespective of your SEO knowledge, it is important to ask them these crucial sets of questions that can assist you in picking the right and qualified SEO expert for the perfect SEO strategy for your business. 
Are they in sync with the SEO trends? 
What makes them stand apart from the rest of the SEO experts? You don't want to associate with someone just a needle in the haystack. When they pitch, you should be able to sense that hint of marketing.
Are they familiar with SEO practices such as website audits, local SEO, and keyword research? Will their keyword research be specific to the needs of your audience? 
Asking such questions will give you an idea about the depth of their knowledge.
Check for any compliance with black hat SEO practices when an SEO expert explains their process and strategy.  Avoid content duplication, keyword stuffing, hidden texts, and link schemes. 
Asking their SEO process
There are various approaches to SEO. Ask the SEO expert about the cornerstones of their best practices.
If they're truly an expert, the candidate should be familiar with the various internet marketing methods.
From technical SEO to on-page and off-page SEO, they should be able to do it all for you. You can lay out your expectations and ask them to develop their tips and tricks for better site performance. 
Knowing what's included
It is crucial to ensure that the SEO expert you're working with isn't using a cookie-cutter approach.
You want to work with someone who takes the time to understand your business and formulates a strategy that suits your specific needs and audience.
A good SEO expert will provide you with a full package that includes local SEO, technical SEO, on-page SEO, content marketing, link building, and other essential aspects. 
Communicating your business goals
This is one of the most crucial steps to make or break your deal with the SEO expert. Before taking things ahead, you want to make sure that you're both on the same page.
Apart from ranking on Google, you might have other goals in mind for your digital presence, and the right candidate will help you to navigate through your tangible goals. 
Checking out their past work
A good SEO expert will demonstrate their work, and you'll be able to find it easily on the internet.
Look for case studies with accurate figures, which will help you determine how much of a difference they made.
We also suggest looking for reviews to understand how much clients have enjoyed working with the person. 
Ask them: The reporting structure, pricing, inclusions, and everything else.
It is essential to sift through various process aspects when building a team of SEO experts. Ask them about their reporting structure, how they will analyze the data, and when you would be able to see the improvements in the rankings and their pricing. 
Usually, one has to skim through many different SEO packages to put the right one on the team.
SEO consultants charge by the hour, but they don't play the full-time employee role, and their involvement varies from time to time.
Many will quote you cheap SEO pricing but beware of their practices. From creating in-depth content to HTML tag optimization, one must realize that SEO optimization is a full-time involvement for an SEO specialist.
Check for their billing method and payment cycle for more transparency. You can also skip the hassle of hiring, from sourcing to pre and post-hiring responsibilities, and remote hire the best SEO experts in your team. 
Outsourcing vs. hiring dedicated employee 
Many businesses choose to outsource their SEO work to white-label SEO companies. Often, business owners are left unsatisfied with the process these outsourcing companies perform for them and below-average results.
The reason: lack of proper communication. 
 As per the statistics, more than 16% of outsourced projects fail due to poor communication and a lack of understanding of the organization's values and goals.
Hiring a dedicated employee helps you take control of the process more efficiently than just project-based. You can restructure your team more effectively and productively. 
Remote hiring for your business: SEO experts
Why restrict yourself to geographical locations when hiring the best SEO experts? To get the best talents, go global- hire remote employees.
With remote working culture gaining more popularity, you can hire the best talents from anywhere globally. You'll have access to a wider talent pool while cutting down business costs. 
We recommend looking for remote employees to find the best talent to take your business to new heights.
When you broaden the horizon of hiring, you not only work with the best talents but also ensure that your business is moving on the right path and with the correct strategy and skills.
Reasons to hire remote talent: Search engine optimization (SEO) experts
.
If you haven't stepped into remote hiring, consider this as a sign to do so. You'll thank us later. Here are some more reasons why you should hire remote talent. 
Improved productivity
It is a proven statistic that remote employees work more efficiently than those working from the office.
A true sense of living with family or in the comfort of your home makes them genuinely productive.
This is because they have the flexibility and freedom to work at their convenience without adhering to any strict reporting times or calling in sick to stay home.
Hire from anywhere
If you have broader access to talents worldwide, your reach is not limited to any geographical region.
For example, you can be an IT company in the USA and still hire from India, the most reliable hub for IT resources. 
Moving on to improving your website, as a part of their digital service, you need to hire someone who can;
Improve your website's rankings

Work on technical aspects does competitive analysis, keyword research with search intent, and content creation.

Improve the brand image and do a website audit.

Do everything possible to help your website crawl up the SERPs.
Before you look for remote SEO experts who can join your company, go through these tips that will help you make a better decision. 
Knowing their USP
Before you hire an SEO expert or maybe your next SEO manager, look out for their USP. What kind of SEO work they have done before.
Ask for actionable insights: Can they handle the website development as a part of their SEO strategy? What can they do to better the search rankings?
Are they familiar with SEO practices such as website audits, local SEO, and keyword research? Will their keyword research be specific to the needs of your audience? 
Asking such questions will give you an idea about the depth of their knowledge. 
Where to hire remote employees for SEO? 
We're Uplers, an official talent powerhouse located in India, the global hub for tech-savvy talent at a fair cost.
We've helped clients find the right talent that resonates with their business goals and demands. We have a pool of exceptional talent that will work remotely for you.
Why Uplers?
We will analyze your business requirements, shortlist the right candidate for your goals and conduct the final interview to onboard the right people for your organization.
We do all the hard work for you to simply sit back and associate with the top 3.5% of talent in India who have been finalized after rigorous screening and background check. 
Wondering how we funnel out the best talent?
We follow a 4 step process that allows us to filter out the best talent and matchmake it to your business needs. 
 Understanding your business requirements
What are your long-term and short-term goals?
Who is your target audience?
What message do you want to convey to your audience?
Shortlisting talent
This is the most exciting yet tricky part. After we understand your goals, business, and target audience- we have a clear picture of your requirements.
Our experts will begin the hunt for the best talent from our pool which will be the best match as per your requirements. 
You conduct the interview

Once we share the shortlisted candidates with you, you'll make the final call. All our candidates are pre-vetted, so you need not worry about a background check.


You can just interview the candidates and decide whether they check all the boxes for you. 
Remote on-boarding
Once you've found 'the one' for you, it is time to start the action! We will help you with remote on-boarding by providing HR, IT, or other support as and when required. 
Why should I hire remote workers from India? Hire the best SEO experts from India 
Do you know what they all have in common, Microsoft, Facebook, Google, or Apple? A significant quantum of the Indian workforce.
Apart from these tech giants, there are a lot of companies who prefer hiring Indian resources because they're known to be tech-savvy and hardworking.
Indian resources have an ingrained quality of dedication and passion, making them one of a kind.

Best SEO expert: Hire dedicated, pre-vetted resource for your organization 
The best part is that hiring remote workers in India is much more financially relaxing. You pay 40% less to standard cost when hiring the best SEO experts without compromising the quality. 
So, it is a no brainer, to still be convinced that hiring local is still the better idea when you have a wider range of pre-vetted talents beating the two biggest hiring issues: Sourcing hassle and talent crunch.
When looking for an SEO expert, you have to be stringent with the process to get the best SEO expert suitable for your business.
It is not an easy task, and we have seen so many companies hiring and failing and suffering the time and energy for the 'right one.'
These companies' projects and clients also suffer, all because, in the first place, they did not hire using the right tactic. 
When the research is done right, and trust is put in the right forum- your company will reach its desired success. 
 We hope this blog helps you understand the importance of SEO and why your business needs an SEO expert.
If you're looking for an SEO specialist for your company then we can connect you with the top talents in India. 
Get Informative & Insightful Articles delivered to You Monthly