A Comprehensive Guide To Performing UX Audit For Maximum Online Success
Nathan Farrugia
August 23, 2016

5

Minute Read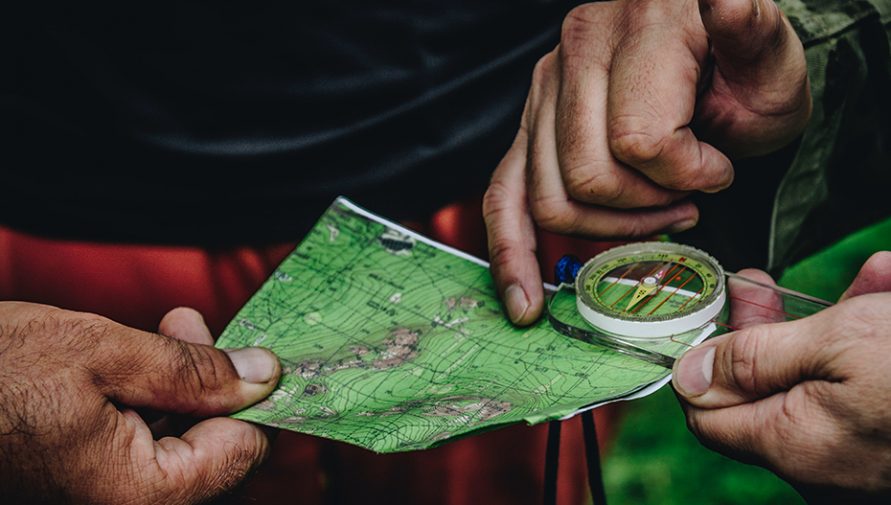 What according to you is the immediate measure that could ensure increase in user engagement? Website redesign? What if I tell you that there are certain aspects that you could try to change in your existing website to enhance the user experience that becomes instrumental in attracting revenue? In order to make these enhancements, all you need to do is a User Experience Audit.
How Does UX Audit Enhance The Performance of My Website
Strong observation is dedicated to increase user engagement to ensure higher ROI
Win-win situation for both users and business, as we provide valuable information and ensure that business goals are achieved.
A dedicated UX expert understands the psychology of users to help design and develop a successful experience.
UX audit gives complete analytics on which elements are working and which ones are not.
The Result…
Higher conversion
Enhanced engagement
Easy navigation for the users
Quick information consumption
Higher satisfaction
Improved overall perception about your brand
The Inevitable Elements In The UX Audit
1. Navigation:
Are your visitors able to find the desired information with ease on your website? The main purpose of the site navigation is the help the visitors find the desired information conveniently that plays an important role in provoking desired actions. Put yourself in the shoes of a visitor who is information-hungry. Are you able to locate or search the information and is it easily accessible without too many clicks? Here are some best practices for an awesome navigation.
Navigation is easily identifiable.
Navigation labels are clear and concise.
Reasonable number of links/buttons.
Easily accessible site search.
Use a multi-column menu that organizes categories and sub-categories.
The navigation menu should be made prominent with contrasting colors.
2. Information architecture:
The information architecture is not visible in the user experience, but it does play a big role in it. In simple terms a healthy information architecture will help the users get the feeling that the content is distributed and connected in ways that would meet their expectation. One of the main reasons that visitors don't engage with the website is because they feel that the content/functionality is not given in a defined structure, thus making it more complicated to explore information.
3. Content:
If "Content is the king," your website is the kingdom and you simply don't want it to fall like a house of cards. There is a hierarchy of content across your website that you should be following in order to ensure that each part is easily consumed by your prospects with satisfaction. Here are some elements that you should look after.
Heading should be clear and descriptive
Place critical content above the fold to set up the expectation
Use bold characters judiciously to put emphasis
Ads and pop-ups should be unobstrusive
Self explanatory
Meaningful URLs
In case of eCommerce stores, insert a short product summary at the top of the page.
Have breadcrumbs on the product pages.
All the details related to the product should be kept below the product and the call-to-action.
4. Responsive:
A responsive website is more important than ever. All the big experts of the digital sphere are talking about it. However, the bottom line is that it is more important than the entire buzz that is surrounding it. With a responsive web design, your website becomes convenient to use for your prospects who are always online. There is minimal scrolling required and responsive design makes it accessible across a wide range of devices.
5. Site Speed:
Page loading speed plays a huge role in overall user experience and engagement on the website. The ideal loading speed for a web page is not more than 7 seconds. With the introduction of Accelerated Mobile Pages (AMP), you could ensure that your content loads at lightning speed on mobile devices as it removes all the unnecessary elements that take time to load. For every content that you publish, make sure that you utilized the AMP framework for enhanced performance on mobile devices.
6. Text-to-Background Contrast:
No one is willing to play games with their eyesight to explore your website. The background should be mild yet noticeable to ensure an engaging environment for the visitors of the website.
7. Typography/Spacing Is Friendly:
You may get various opinions on the right size of text, but the best practice is to keep it as simple as possible. Poor readability in terms of fonts and spacing may make it very frustrating for your visitors and it may result into a higher bounce rate.
8. Custom 404 Page:
If a certain web page is not available or has been removed from your website, don't just provide a blank page with a "404 Not Found" line placed somewhere your visitor doesn't even care about.
9. Quickly Digestible Homepage:
When it comes to user-experience the 5-second rule becomes very significant. Visitors need to get a basic understanding of what to expect from the homepage in just 5 seconds. Ensure that the content is digestible and sets up the expectation for the users so that they remain engaged.
10. Forms:
Forms play a huge role in your lead acquisition efforts and provides a win-win situation for business and visitors. Businesses get valuable information that sets up the foundation for all future communication and users get an opportunity to engage with the business for some valuable information. Here are some best practices to ensure that your forms don't disturb user experience and helps you acquire some important data:
Provide visible labels.
The font size should be big enough to be visible.
Don't include unnecessary fields.
For mobile phones, provide easily tappable areas.
Clearly mention the optional fields.
Make it clear what kind of input is expected (alphabet, numbers, symbols, etc.)
11. Gestures:
Touch screen mobiles are all around us, and interactivity designers are completely revolutionizing the way people use digital content. Figure out if the time, dimension, animation and other gesture-based interfaces in your website are able to add value, entertainment and at the same time are not disturbing.
12. Checkout:
Help the users help you out by removing unnecessary distractions and make the process convenient. Let them complete the checkout process as soon as possible.
13. Cart Page:
The very first step in checkout process is the cart page.
Ensure that the users are getting all the information about their selection from size to delivery time of the product.
Allow the users to go to the product page directly from the cart.
Make it easy to change certain specifications about the product.
Show the exact picture of the product based on the specifications, including color, number, and size.
Make the checkout button prominent.
Make the total payable amount prominent.
14. Hero Area:
The Hero Area is also known as the Featured Area on the homepage in most eCommerce stores. You only have a fraction of seconds to make an impression here as it is the valuable real-estate that will set up the expectation for your visitors.
15. Cart menu:
The cart menu should be prominent on your website across all the pages to show the total to your customer for all the product selections that they have made. Don't overlook this tiny element as not having an exact payable amount on display might compel the user to bounce out.
16. Search:
The search bar is the savior for businesses in case users are not able to navigate to the exact product that they might be looking for.
Use an open text field box at the top of every page.
Faceted search becomes helpful when there are over 20 products for a category.
17. Clutter Free Category Navigation:
Rather than showing all the products for a particular category, it's a good practice to show sub-categories as all the options in the single page will keep the shoppers paralyzed. Don't let people mistake your category page as a poor product listing page.
Conclusion
Weak user experience is one of the detrimental factors for your online marketing goals and it could remain persistent if you simply try to enhance your messages and offers, but overlook one of the main mottos of online marketing – Engaging The User With A Great User Experience. Which UX elements do you think should be added to the above list? Let us know in the comments box.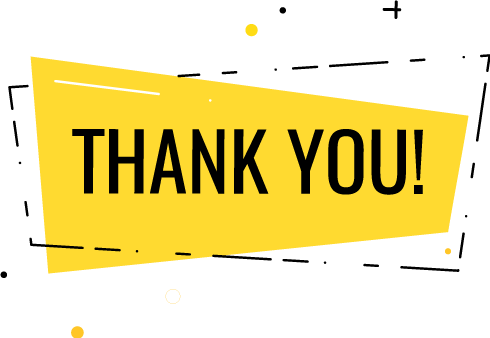 Thank you for submitting the details!
We will keep your information safe. Feel free to contact us with any questions at hello@uplers.com
Please check your email for next steps shared by Robert.