How to Motivate your Offshore Team – 9 Practical Tips
Aayush Gupta
May 22, 2020

6

Minute Read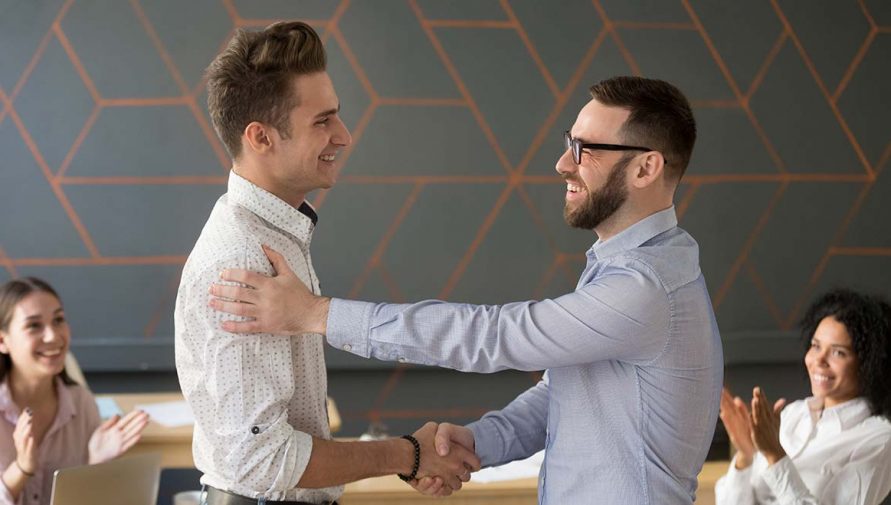 While it's normal for people to experience a slump at work from time to time, a continued lack of zest for work can prove pricey if not tackled well and on time. Employees are the lifeblood of an organization. A company's success rides on its employees. Hence, it is important that the employees state of mind, motivation and productivity are a company's top priority. Let's learn 9 practical tips How to Motivate your Offshore Team. 
According to Statista, the global outsourcing market amounted to 92.5 billion U.S. dollars in 2019. But managing an offshore team is no piece of cake. It's like having a long distance relationship with your employees and comes with its own set of challenges.Difficulty in collaboration and lack of motivation are two significant challenges witnessed by employees working remotely. 
According to HubSpot, 69% of employees say they would invest more effort in their work, if their efforts were recognized better. 
Wondering what you can do to put an end to workday blues and motivate your offshore team?
Here are 9 ways in which you can get the ball rolling
1. Stay connected using technology
Keep in touch with your remote team by conducting virtual meetings using video conferencing tools such as Zoom, Skype, Cisco Webex, and Slack. According to a report, 89% of users feel that video conferencing helps them feel connected. 
Over time make video calls a part of your daily communication with your team. Having a scheduled call at the same time every day would not only give the offshore team something to look forward to but also help in reducing the physical distance between you and your team.
Engage in virtual team building activities to keep your remote team happier, connected and involved. Gather your entire team on a group video call and play games such as bingo, virtual karaoke, office trivia- get creative with your ideas.  Having a designated day for these activities, such as – Fun Fridays- would help further.  Technology for the win!
2. Build a relationship based on trust
Trust is one of the best investments a company can make which can guarantee the best returns. According to Harvard Business Review, employees in high-trust organizations are highly motivated, have more energy at work, collaborate better with their colleagues, and stay with their employers longer than people working at low-trust companies.
So it's clear that building an employee-centric and high trust environment is good for your business. But how do you do it?
A study suggests that nearly half of the employees would give up a 20% raise for greater control over how they work. This clearly highlights the need for managers to give necessary liberty to its employees in how they manage people and projects. 
Have faith in your remote team, understand how they best operate and if needed provide them with the necessary autonomy. This will ensure that they are not just accountable but also self-motivated. And in all cases, do not micromanage your team. It will only do more bad than good by creating a highly stressful work culture and a demotivated team.

3. Set clear and timely goals
Lack of clear expectations is the primary reason why employees don't stand up to what's expected of them. As a manager, you should strive to provide clear direction to your remote team. Set a firm deadline for each project. Don't let a project drag on without a realistic timeline as it can be very demoralizing for an employee to be stuck in a project that never seems to end. At the same time make sure the employees have enough challenges and variation in their day to keep them occupied and away from mundanity.
4. Recognize great work
A lack of recognition remains one of the most common reasons why employees quit their job. Our fundamental need as humans is to feel valued and appreciated. 
Thus as a manager, your goal should be to create a work culture that thrives on appreciation and recognition. 
Considering that your team is situated in another timezone or continent, the best way to achieve this is by conducting a virtual appreciation ceremony. For example, at Uplers, we conduct virtual Upstar event to felicitate our hardworking employees, every month. While this event would usually happen face- to face at the office, ever since we have gone remote, we have adapted to the virtual performance award ceremony. 
As a manager, make an extra effort to show your gratitude for your employees. This can be done by mailing a handwritten appreciation note and/or verbally through call or video call. This can help in improving an employee's self-esteem.
It is a known fact that there is a direct correlation between increased recognition from managers and the motivation levels of employees. Recognition can work wonders when motivating offshore teams. 
Also Read: 10 Best Remote Team Communication Tips for Efficient Management
5. Adopt your remote team as an extension of your own
You should make a genuine effort to know each member of your remote team on a personal level. While extroverts may love to jump on a video call, the introverts in the team may prefer not more than 2 weekly video calls. Know your team and adjust accordingly. Make them feel a part of your in-house team. 
Look for opportunities for your in-house and remote teams to connect virtually. Keep your offshore team updated with the progress of the company. Include them in the company's celebrations as well as setbacks. This will make them feel like they are a part of something big. 
6. Respect their time
Your offshore team is possibly located in either another timezone, continent or both. Communication can be a challenge in such cases. While working with offshore teams, remember that they will not be available 24*7. Respect their time. Don't keep them up for a task till late as while for you, the day may have just started but for them it's the end. 
Make an effort to provide them with a good work-life balance. Cut out unnecessary meetings and calls. You can use the time difference to your advantage by finding a time that overlaps for both your offshore and inhouse teams. Consider establishing multiple touch-points with your team. 
7. Timely Payments
Try your best to pay your employees on time. It is by far the easiest way to show your employees that you care. Especially when your employees are fairly billed – you'll do it with work time calculator. A salary is a form of extrinsic motivation. Although a big fat paycheque alone will not cut it for most employees, a timely salary is one of the primary contributors to increased motivation for your offshore teams. A timely salary also says a lot about your company and its priorities.
8. Practice Empathy
As a boss, you have a huge impact on how your team feels. According to a study at the University of Michigan, a leader who shows compassion towards employees encourages resilience during trying times. 
We live in a world that comes with a lot of stressors. Now more than ever, an employer needs to show empathy towards their employees- whether offshore or in house.  A small kind gesture can go a long way in making someone's day. Treat your team with kindness and compassion.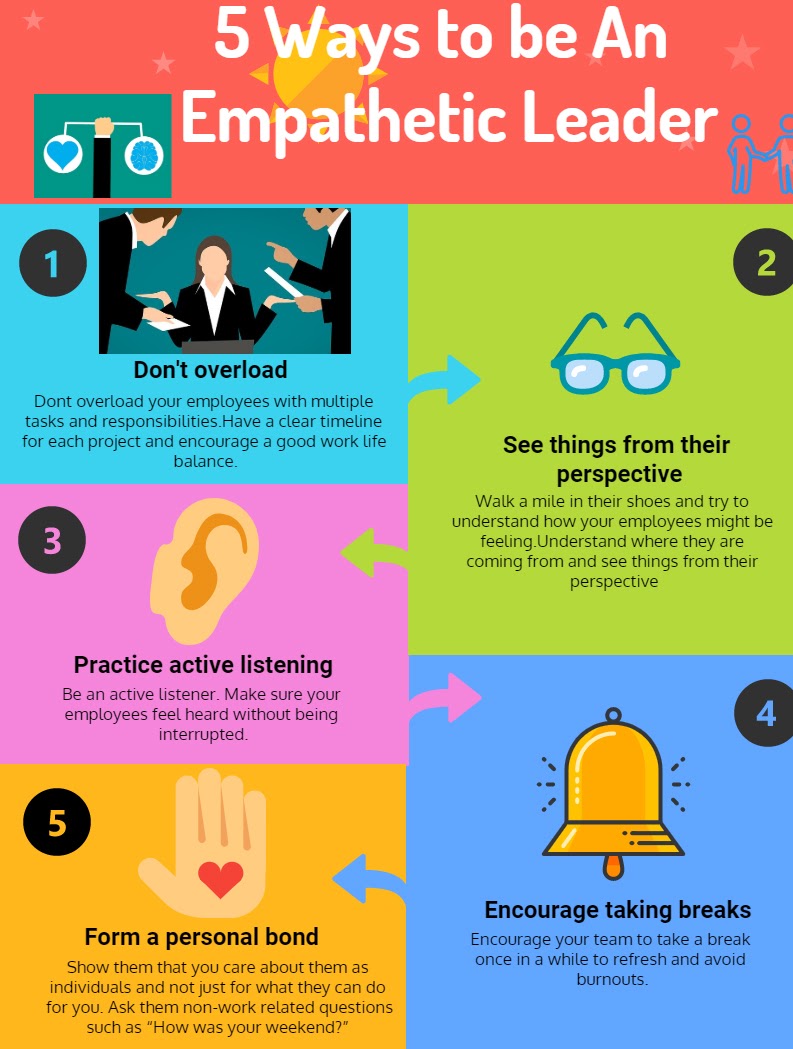 9. Implement an open-door policy
An open-door policy literally means leaving the office door "open". The CEOs, managers and presidents of the company should practice this kind of a communication policy in order to encourage openness and transparency with the employees. As a manager, you should strive to create an open culture where employees can talk, share ideas, and concerns freely among each other and with their managers. Companies such as Google, Credit Karma and Hubspot have integrated transparency and open-door policy into their work culture.
Conclusion
Your company's success is largely dependent on your employees who are the lifeline of any organization. Managing your offshore team and keeping them motivated is your responsibility so make sure you don't outsource that job. 
Being miles away from your offshore team shouldn't deter you from keeping them inspired. Make an effort to include employee satisfaction as a part of the company's overall business strategy.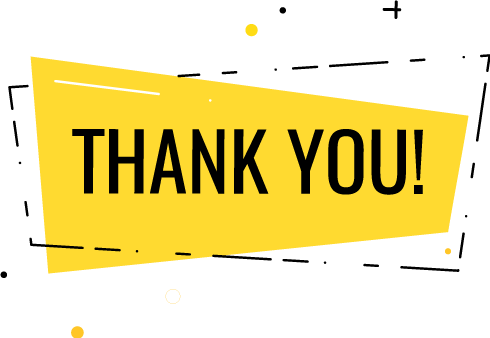 Thank you for submitting the details!
We will keep your information safe. Feel free to contact us with any questions at hello@uplers.com
Please check your email for next steps shared by Robert.