Skeptical about hiring Indian developers, Know 10 reasons to hire.
Jack Mentha
August 11, 2021

6

Minute Read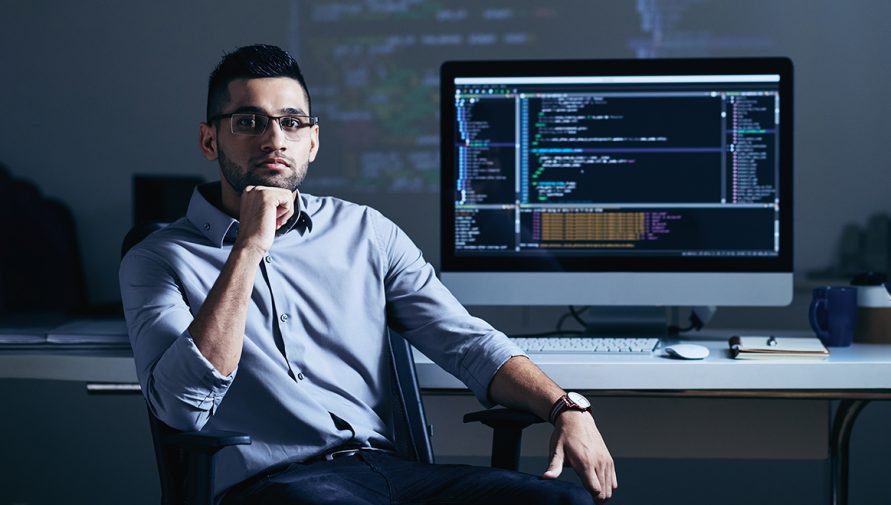 It's no secret that India has one of the world's largest IT industries, and its top developers are among the best in the world. In recent years, India has also developed into a welcome addition for entrepreneurs to do business. There are few skeptical about Hiring Indian developers, lets find out 10 reason to hire them.
It is well known that India has talented and experienced software developers. Not so long ago, finding a developer to hire was complex and expensive. They usually worked for large companies like IBM, Yahoo, Oracle, and other similar corporations.
As the Indian development industry evolved, many businesses started outsourcing their software development projects to India. And as with any industry, the people who deliver the services can get better with time and experience.
Has outsourcing to an Indian development firm been on your radar? Maybe it already was, but you're hesitant because you have a few myths about hiring developers in India. Whatever the case, it's essential to understand that your profit margins and digital marketing campaigns will only be as good as the people supporting them.
Also read:- https://www.uplers.com/blog/top-interview-questions-hire-frontend-developers-skills/
Suppose you're an entrepreneur looking to start or grow your business but aren't sure about hiring an offshore development team. In that case, we can help you understand why outsourcing to an Indian company could be your solution.
To help you overcome your reservations about hiring Indian developers for your business and explore the idea of growing your businesses globally, we've created a short guide. This is it!
Indian IT industry aims to touch USD 350 Billion in revenue by 2025 from the present USD 150+Billion.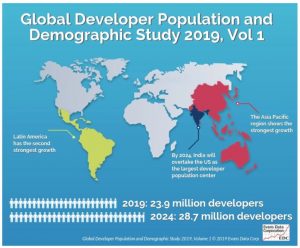 Source: EDC
Ten reasons why you should hire Indian Developers
Nowadays, it's not hard to find skilled coders in India who can help your business grow. Having Indian development teamwork on your company's project can be very beneficial.
We are here to help. We have developed a solid reputation over the past decade as experts in hiring and securing quality developers for Indian businesses. Our team consists of experienced developers with excellent qualifications and certifications.
You get all the benefits of outsourcing and the security of doing business with the remote working opportunity. If you are still skeptical about how good or reliable Indian Developers are, here are a few thoughts to give you some peace of mind.
A massive marketplace of hiring Indian Developers
Talented developers are one of the most sought-after commodities in the world. Indeed the number of developers available today is staggering, though raw talent can be hard to come by. The Indian market is also a hotbed for developers with expertise in specific technologies and a great demand for their services at affordable rates. The skill set of Indian developers is broader, making it easier for you to find a good fit for your product.
Whether you need help getting your creative juices flowing, or you need a developer with years of experience, Indian developers provide a resource to help you find the right partner for your needs. Unlike other markets, developers here aren't focused on one company or product. Instead, we help you find developers who are looking for work – whether it's with another company or in a completely different industry.
No Communication Barriers
Indian developers have excellent communication skills that facilitate effective teamwork. There is no language barrier with improved communication.
An ideal candidate will have excellent communication skills, especially with customers. They should possess excellent customer service skills which can help us quickly solve any problems that may arise. Most importantly, they should be keen to obtain any possible advantage that the project could provide them.
Many companies hiring Indian developers for their app development needs because of their improved productivity and agility. Developers from India are generally better at what they do and are less expensive than their Western counterparts.
Indian Developers are skilled and dedicated professionals who are willing to invest time and effort in your project. They are also more likely than other developers to deliver the services you require. This allows them to contribute more cost-effectively to projects.
There are cheaper Indian developers compared to other countries. Avoid wasting time screening or training your developer when you can get an Indian developer at an average rate of approximately $25.
You gain access to anytime 24/7 support due to time-zone differences. Anywhere and anytime, talented Indian developers are available. Even during the months that you'd typically be working overtime, they will be ready to work on your project even if you are not. They are prepared to work round the clock to achieve extreme levels of service quality.
Many Indian developers are willing to work with clients worldwide because they know how to impact their business. They know that good relationships with clients help the Indian development community grow and thrive.
A highly efficient and productive workforce
Indian developers bring a unique perspective to the table. They are enamored with improving products and services for the rest of the world. Within their country, they are constantly pushing for innovation to shape the future. Whether you're talking about software development, web design, or marketing, there is a strong potential for growth with Indian developers. Faster turn-around time on fixes/updates is a guaranteed assurance.
Everyone deserves a chance to succeed in this fast-paced industry, and if you want someone who will work with you every step of the way (and will push you to new heights), then look no further than the talent pool available in India.
Flexible Process of Hiring Indian Developers

 
Outsourcing gives you flexibility in choosing the developers that you want and need. Due to their experience with programming-based projects, Indian developers are more suitable for the job.
On top of that, outsourced developers offer better services because they are not bound by the strict deadlines and schedules of an office environment. Indian developers can also provide solutions that exceed your expectations since they are more experienced in certain aspects of software development.             
An Indian developer is likely to work for you, if he or she can deliver independent documentation, comprehensive design assessments, and high-quality deliverables.
They are not only professional in the way they work but also add value to your project. They are willing to learn about your business and your requirements to assist you in wrapping up the best package for your business.
Dependable and Smart personnel
They are especially adept at extracting value from customers' data by analyzing big data sets, cutting-edge technology, and business needs. Can build your products faster and provide you with dependable support.
Aside from the skillset and diversity Indians bring to the table, they make working at a company a lot more enjoyable. After all, every company wants to build products that will have a long-lasting impact on users and industry alike.
Technical Expertise and Experience
You are delivering to International Clients for Decades. Hiring Indian developers ensures you're getting the best quality, most reliable software effort from developers from across the country. There is an opportunity for your business to gain competitive benefits from hiring experienced and skilled developers, especially when integrating modern applications and services.
Many companies, tiny ones, are looking to hire good developers with excellent skills and experience. Indian developers are very good at coding and new technologies. Hiring Indian developer is easy. You've got the advantage of hiring people with genuine expertise in their field.
Fair and Judicious Practices in Hiring Indian developers
Being more innovative, flexible, and productive can help a company expand rapidly and get more done in less time. One way to become more creative is to remove the cap on salaries paid out to Indian employees.
Not only will you be creating more opportunities for talented Indians to earn big bucks, but you'll also be helping yourself gain a more competitive edge in the global talent marketplace. Just think through what you want and list down the requirements below.
Upon approval of the project, we'll send you an email with instructions on how we'll complete the work for you. This way, you have 100% transparency regarding pricing, terms, and conditions. You will never be charged higher than the quote, and there are no hidden t&c.
 Wrapping Up
In order to succeed in outsourcing, you will have to find a development team overseas at some point.
 Many companies have adopted the strategy of outsourcing to India. There are tens and thousands of Indian companies helping the US businesses in their needs of outsourcing.
 Indian developers can help you grow your business reach at a lower price, build your products faster, and provide you with dependable support.
 Hopefully, the above article put your doubts to rest, and now you know why Indian developers are a great asset for building your products and how they help you grow in several ways.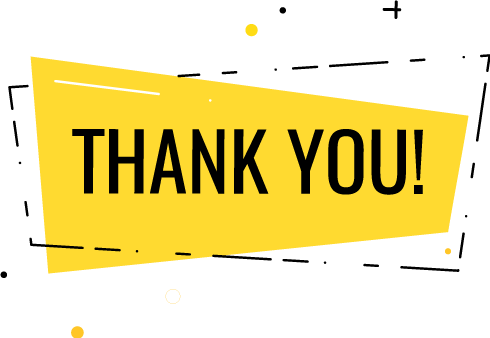 Thank you for submitting the details!
We will keep your information safe. Feel free to contact us with any questions at hello@uplers.com
Please check your email for next steps shared by Robert.