Top 3 Web Hosting Providers in Australia for your WordPress Website
Aayush Gupta
February 5, 2018

7

Minute Read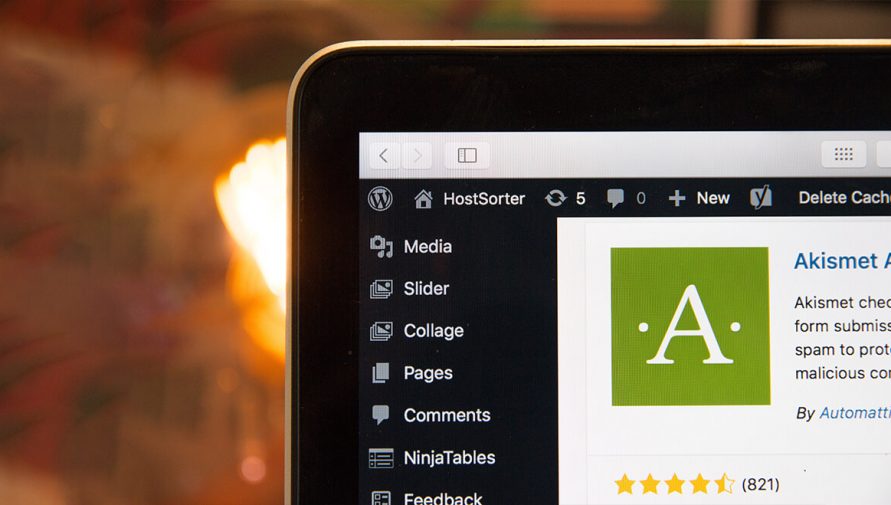 "Choose your web hosting wisely", this is what I recommend to each of my clients. Whether you are a small, medium, or large business, you need a hosting service provider to bring your website to life. The question here isn't finding a hosting provider, but, finding the 'right' one.
Working as the Head of Web Operations at Uplers, in last 4 years, I have hosted more than 500 websites using different hosting providers for numerous clients and their projects. Now, I feel I am well aware of the ins and outs of the industry and would like to share my experience working with different hosting providers.
From user-friendliness to its performance, I have analysed many popular hosting providers, based on which I have prepared a small list of recommended hosting provider for your business.
NOTE: Each recommendation is supported with appropriate reasons and is purely based on my personal experience.
VentraIP was the first hosting provider that I used and to date is the most reliable and my first choice. The company was founded in 2010 and recently became the only hosting provider listed in the BRW Fast 100, and the SmartCompany Smart50.
I have added a couple of pointers to share why it's my first choice:
When I say layman-friendly, I mean that you really don't need any technical knowledge on how to operate a hosting provider. In my initial days, I didn't know what exactly is a hosting, for me a website used to work on its own. I never knew it takes a different domain and a hosting to make the site work. But the good part was, VentraIP really didn't care, they were there to support with no questions asked. They gave me enough time to understand. Their system is so flawless, seamless and straightforward, that anyone can use it. Perhaps, why I love them.
As mentioned above, I have added this as a separate point, just to emphasise that even when you have technical knowledge and know-how, you still need a user-friendly platform, which is exactly what these guys have done. Everything is easily available and accessible on their dashboard, you can buy or activate different services with just a click. No complex interface or googling to find 'where can I find this on VentraIP' etc stuff.
I have used many hosting providers, and when I have compared VentraIp, there has been absolutely no issues with its loading time. The sites hosted here have been satisfactorily quick, without any downtime (I have noticed, many hosting providers used to have a lot of downtimes, which really used to freak out my clients).
The trend of serving as a one-stop solution has picked up and is a common practice among most of the hosting providers in 2018 and VentraIP is no exception. We all know that having multiple services with the single hosting provider, not only makes our life easier but also makes it very quick to buy extra/add-on services without worrying about long and tedious integration process (Example, buying an SSL certificate for my website, creating more emails or migrating sites internally from one domain to another etc).
We all need that 'one' reliable and affordable plan, and that's exactly what VentraIp offers. They follow a fixed pricing structure and all the plans are quite affordable. The starter web hosting plan is priced at AUD $6.95 per month and you can opt for the premier plan at AUD $26.95 per month.
Last, but one of the most important point. VentraIP is an Australia based company (Trust me, it matters) having their servers at two locations – Melbourne and Sydney. These local server locations make up for greater loading speeds when targeting Australian audience.
Who Should Choose VentraIP?
All the businesses, until and unless your priority isn't super speed. I have successfully hosted sites in all the verticals, such as Recruitment, Beauty & Wellness, Advertising & Publishing, Education, Healthcare, Media & Entertainment, Tour & Travel, Digital Agencies, Real Estate.
Second on my list is WP Engine, which is a popular hosting provider specifically for WordPress sites. They claim to deliver the best performance among their competitors, and my experience with them has proved them right. They won the Gold Stevie Company Of The Year Award in 2017.
Here are some very obvious reasons why I like them:
They are super fast! When I say super fast, I really mean it. I exclusively work on WP sites and till date, the kind of performance they have given, I couldn't find in any other hosting providers (without CDN). I am unsure of their 'secret fuel', but they surely know what makes the sites load fast!
I recall a recent incident, one of our client's site was loading in about 4-5 seconds, and as soon as we shifted to WP-Engine, you wouldn't believe, but it dropped to 2-3 seconds.
They are not only fast, but they have a very good team when it comes to supporting. They are 24*7 available for chat, they respond to your queries/email within a few hours of time, they don't even disappoint over calls.
WordPress Specific Web Hosting
I only develop sites on WP. Many clients inquire why I only work on WP sites, and my thought process is to go niche. To become expert in one technology and then move to another if/when needed. I like these guys for the same reason, they are going niche. They have the opportunity to host thousands of website on different CMS or website platforms, but they are focused towards WordPress only. There must be some secret fuel that they are adding to make your WP sites work seamlessly, and I think they want 'The secret' to remain a secret.
One of the perks that WP Engine brings to you is that it allows you to create a staging website copy instantly. This feature of WP Engine helps us gain-in productivity for our web development tasks. Where on other hosting sites, we need to create a staging setup by downloading the various files of a website and uploading it on a local server, we can do it at a click of a button on WP Engine. This saves up to 8 hours of our development time while creating a staging website.
Cons:
One of the reasons why WP-Engine isn't the first platform on my list is because its variable pricing structure, which is super expensive when I compare it with VentraIP. Having a fast website is one of the major requirements for many businesses, but not for everyone. We need something affordable and someone whom we can rely on.
Their minimum cost is $29 per month USD (approx. AUD $36 per month), that too only for visitors up to 25K. Which means, once you cross that limit per month, you will still get visitors, but WP-Engine will charge you additional fees.
Who Should Choose WP Engine?
E-commerce platforms, Restaurants, Travel Websites, Hotels and Caravan Park who have online ordering, booking etc.
Keeping my focus on WordPress powered websites, another hosting provider that I would recommend you is WP Hosting. The team at WP Hosting has been using WordPress since 2003 and has developed a great expertise in the area. The hosting provider has been serving various trusted brands in Australia.
Combination of WP-Engine and VentraIP
If you are looking for a hosting that specifically hosts WordPress sites and is also affordable, I would recommend WP-Hosting. Till date, the experience has been quite fine. There have been no issues, however no big reasons to stick to WP-Hosting as well, but you can also consider it as a good thing.
I would call WP Hosting a 'Smaller Version of WP Engine'. They offer WordPress specific hosting with decent website loading speed and satisfactory performance at affordable cost.
Their pricing structure is also variable, similar to WP-Engine, however, their hosting plans cost almost half the pricing to that of WP Engine.
The pricing structure for WP Engine, WP Hosting, and VentraIP is shown in the screenshots below:
The company is based in Australia and has servers located locally, which comes as an obvious advantage (impressive loading speed).
Company I would suggest to avoid:
Apart from all the good hosting, there has been a few hosting providers that I would suggest to avoid, until and unless you have any big reasons to opt or if they are giving free services.
Though Net Registry is one of the most widely used Australian web hosting service providers, my personal experience with them is not close to good.
As soon as you host your website, you will notice an unusual increase in load-time. The website becomes slow on its own. When clients come to me to increase the overall speed, the first thing that I suggest is to change the hosting provider, which works really well for most of the time.
There have been different instances when the website goes down, it remains like that for some time and comes up automatically. This is probably because of shared hosting (which means you are sharing your hosting space with more people privately), however, no companies have such downtime. Most of the hosting providers have different protocols and measures to make sure your site remains up and running, which isn't the case with Net Registry, I believe.
They have been continuously changing/upgrading their servers/PHP Versions, which were quote outdated as compared to the new world. Due to using an old one and also upgrading, there has been the time when the website has failed to work, the Databases have been not working, and only upon raising these issues, they take the charge to fix it. Which were taken place in the first place by themselves itself. This is really unacceptable, having smooth services easily available in the market.
You can never be certain that you will be able to talk to their live chat/phone/email services. I am always betting on my luck if I will be able to get connected to someone, and even when I do, I am unsure if the person talking to me will be able to fix my issue or not. There have been instances when even after committing that a particular issue has been fixed, I had to send multiple requests before they actually took the pain to look into the issue and provide a solution.
Not just NetRegistry, for some or the other reason, I haven't had the best experience with multiple hosting providers like Crazy Domains, Media Temple (not at all user-friendly), Digital Pacific etc.
Want to check how fast your website is performing? Check out these really cool website speed test tools:
GT Metrix – https://gtmetrix.com/
PingDom – https://tools.pingdom.com/
Google – https://developers.google.com/speed/pagespeed/insights/
Get Informative & Insightful Articles delivered to You Monthly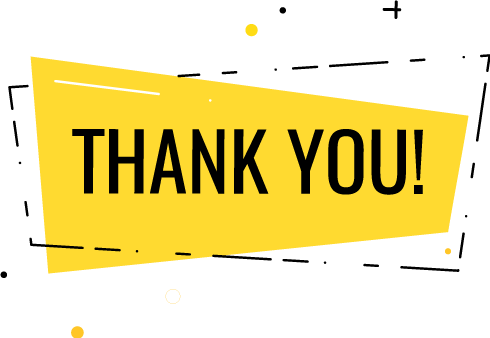 Thank you for submitting the details!
We will keep your information safe. Feel free to contact us with any questions at hello@uplers.com
Please check your email for next steps shared by Robert.