15 Critical Reasons why your Restaurant need an SEO Strategy
Nital Shah
July 10, 2017

7

Minute Read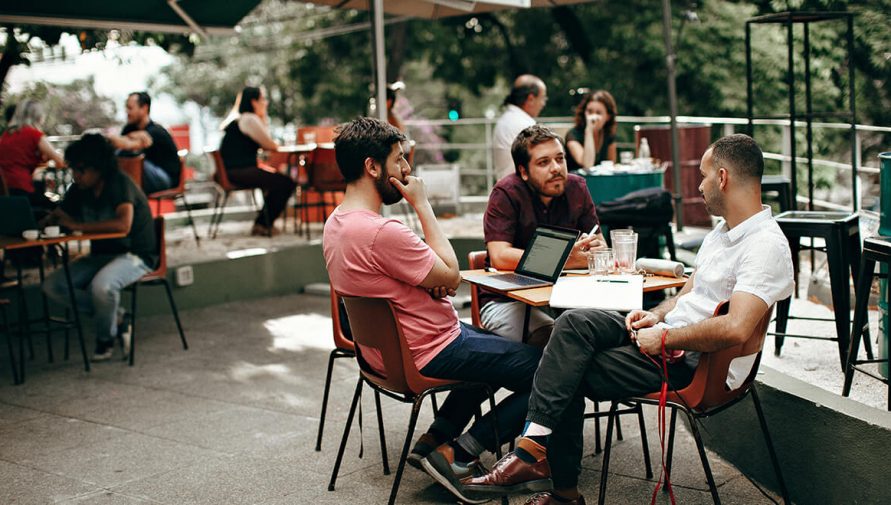 A lot of restaurant owners are hesitant or pessimistic about what SEO can do for them.
Perhaps you've had a bad experience in the past, and your confidence in the benefits of SEO have plummeted. Or, maybe you just have a lean budget, and SEO for restaurants seems like a luxury you can't afford.
Truth be told, SEO can be a tricky beast.
While some of the core fundamentals of restaurant digital marketing will probably stick around forever, some of the nuanced parts are constantly evolving. As a result, many of the "best practices" that people used in the past can get you a penalty from Google today. This can mean a drop in your search rankings. There's no wonder that some restaurant owners feel like they need the code-breaking skills of a WWII spy to interpret Google's algorithm.
Yes, SEO is difficult, confusing and constant pain in the neck. But, it's vital if you want your restaurant business to succeed in a digital world.
Read on to learn why SEO for restaurants is integral to the prosperity of your business.
1. We Live in a "Google It" Culture
In today's highly connected world, people turn to Google to look for a new restaurant, street food venue, or coffee shop. Gone are the days when flyers and direct mailing (although this tactic is still effective) were the best ways to drive foot traffic to your restaurant. Nowadays, information is just a few keystrokes away.
Maybe you serve heavenly food, have excellent customer service and competitive prices. But, if your restaurant marketing strategies are not on-point and the prospects can't find your business online, they'll never know about you.
Whenever someone gets a food craving, they go straight to Google:

2. Your Customers Are Searching Locally
There's nothing wrong with aiming high. But, before you purchase airtime on regional cable TV networks, focus on nearby customers first. It's better to target a small audience and then work your way up, rather than casting a wide net with big holes and hoping to catch a fish.
By focusing on local SEO, we managed to increase the visibility of ribs and burger speciality restaurant by 347% in four months. 
3. It Increases Customer Engagement
Prospective clients trust online comments and reviews because they expect them to be more objective than your website. Plus, they provide the reassurance prospects need that your restaurant is, in fact, worth their time.
A bad review can affect your reputation and cost you sales if you're not there to manage it. People prefer to communicate with businesses online. Engaging with them on social media or review sites can provide a memorable experience, making them want to return to your restaurant.
When I search for "Ribs Sydney", Ribs & Burgers shows up right near the top of the search with a 4.2 star rating. Wouldn't you like to eat at the restaurant with the best rating in this instance?

4. It Helps Build Brand Awareness
In the digital world, the higher you rank in search engines, the more trustworthy people perceive your brand. Ranking high is one of the most effective ways to bring your restaurant business to the front of people's minds. And a well-established restaurant digital marketing strategy is the key!
Keep in mind, though, that unless you're the Starbucks of your industry, people aren't searching your service by brand keywords. Try to understand your prospects' needs and use keywords that are likely to match their intentions. Just like the examples I gave above.
5. A Great Search Listing = Great Foot Traffic
72% of consumers who conduct local searches visit a store within 8 kilometres, but how do they choose which store to visit?
If you're on the first page of a search, then it comes down to your Google My Business listing.
A well-optimized Google My Business Page can ensure that your website will show up higher in search results. But it can also increase the chance of someone clicking through to your restaurant, and turning up at your door.
Make sure to include information relevant to your local audience, such as:
Accurate contact information such as your name, address, and phone number.

Your opening hours.

Relevant keywords based on your location, such as the name of your suburb or city.

A map of your area with your business prominently featured.
If you do this well your restaurant could turn up prominently in a targeted search from a potential customer:

6. Customers Are Now Mobile
According to a report from Search Engine Land, over 50% of Google searches now come from mobile devices.
Imagine you've been exploring a new city for hours when you get hungry. What do you do? Most probably, you pull out your phone and look for a restaurant nearby that can satisfy your hunger pains. You don't walk around scouting out your options. You Google them.
If your website isn't optimised for mobile, then it's not going to show up on the first page of search results. That is a HUGE missed opportunity.
7. Word of Mouth Travels Online
There's no question about the fact that word of mouth is an excellent way to raise awareness about a restaurant.
But, here's the twist: people are no longer communicating face to face about the restaurants they've discovered. They prefer to share their experiences with their friends online – often on social media or review sites. Most of them also provide a link to where their followers can learn more about the establishment. It might be your website, Facebook page or other directories.
If you have a website and active social media accounts, you can influence the way others are talking about your brand in a positive way. The better you are at influencing this digital word-of-mouth, the more likely your restaurant will show up the next time someone searches Google for restaurants in your area.
8. You Get More Food Delivery Orders
People nowadays are no longer using the yellow pages to look for delivery restaurants near their location, nor do they keep old flyers in their kitchen anymore. They look for restaurants online. The only way to capture these customers is to have an optimised site that shows up high in search results.
The search "takeaway pizza dee why" has 396,000 search results. Where is yours going to show up in that list?

9. It's the Most Cost-Effective Marketing Strategy
If done correctly, SEO for restaurants can provide an excellent return on your investment. Unlike other marketing strategies, search engine optimization services delivers long-term results.
More than that, every dollar that you invest in SEO can be evaluated thoroughly through the returns it generates. You are building a web asset that keeps delivering your customers in the future, without much additional effort.
10. Your Competitors Are Doing It
If your competitors are using search engines to attract customers, and you aren't, then you need to start investing in SEO for restaurants as soon as possible to be able to compete with them. If they're ignoring SEO, you gain a massive advantage. Either way, investing in SEO can be beneficial.
11. You Can Entice Prospects with Your Online Menu
It could be argued that your menu is one of the most important elements of your business. It's what makes prospects curious about your food and compels them to try your restaurant.
You probably have a menu on your website already but are you placing it on other food and menu sites as well? This simple trick will not only get more people interested in you but also help you build backlinks to your website.
Pro tip: If you set up the structure of your website properly, your menu will show up as a fast link in a Google search!

12. It Improves Your Bottom Line
A well-optimised website (and subsequent SEO strategy) will increase the number of customers that get through your door. Keeping in touch with your prospects via social media, local directories, or your blog will further enhance the appeal of your establishment. That can translate into increased revenue.
13. Social Media and SEO Go Hand in Hand
Nowadays, people don't use just go to Google or Bing to research the businesses they are interested in. Just think about it: if you're looking for information about a restaurant, it's entirely possible you will be using Facebook's search option and scrolling through their posts to get an idea of what you can expect.
SEO nowadays has become more human-friendly, and it involves more than just ranking high for a particular keyword. As a result, you need to integrate both SEO and social media in your restaurant digital marketing strategy. Both matter and can help you improve your overall ranking.
14. It Can Improve Your Brand Reputation
When customers have an excellent experience both offline and online, it improves your brand image and reputation. If just five of your most loyal customers get each five of their friends to try out your menu, your restaurant's visibility and bottom line can increase significantly.
15. You Can Promote Other Services
An SEO-optimised website can be the perfect channel to promote other services. Maybe you're catering or hold special events at your venue, like weddings or corporate parties. Create a landing page for these services, optimise it, and generate more business.
In a Nutshell
By now, it should be clear that your restaurant business can't thrive in this digitally-driven world without search engine optimisation.
Refusing to make it part of your online marketing is like not offering the dessert your clients are craving for: you're making everyone unhappy and losing business.
If you need some help to improve your search rankings, get in touch with Uplers today.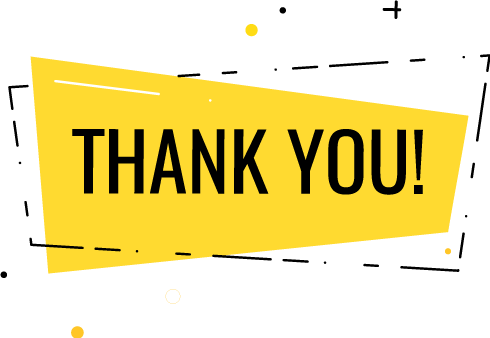 Thank you for submitting the details!
We will keep your information safe. Feel free to contact us with any questions at hello@uplers.com
Please check your email for next steps shared by Robert.