Top Platforms to Find a WordPress Website Designer & Developer
Siften Halwai
July 21, 2022

10

Minute Read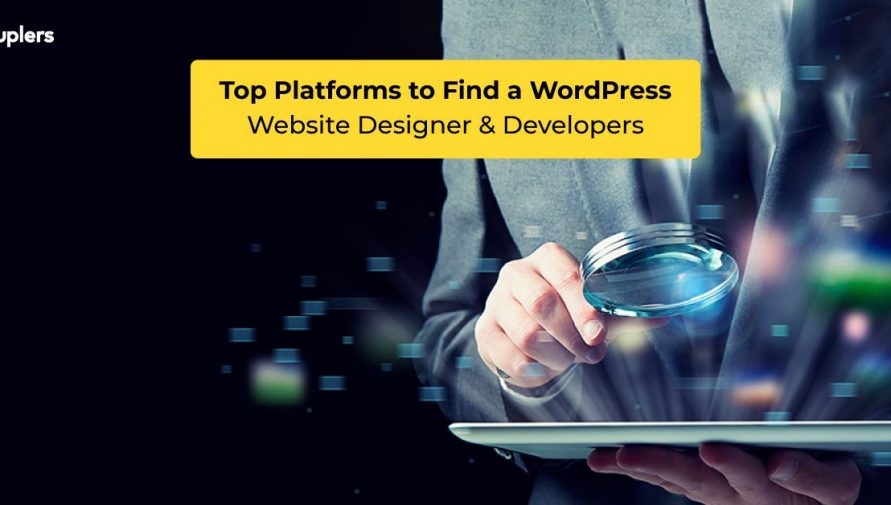 Imagine this scenario: You've recently launched a new product line and are looking to develop a killer WordPress website. You've got amazing ideas in place for the website's theme, color combination, layout, and basic conceptualization. You're networking with your graphic designer and coding friends, all to find a WordPress website designer.
You might have Googled "How to Find a WordPress website designer or developer " only to find a list of confusing and overwhelming information. Currently, a search for WordPress developer jobs reveals that there are:
9798 jobs on LinkedIn

4071 jobs on Indeed

1776 jobs on Glassdoor
Clearly, to find a WordPress website designer, you need to put in the time and effort. For many, this can be a daunting task. 
If you don't know how or where to find WordPress consultants, WordPress developers, or designers, then this handy guide is a great place to start.
Whether your WordPress website needs basic tinkering or whether you want to set up a professional website design with WordPress, we will help you in your quest to find a WordPress developer worthy of your project. Let's get going.
But First Things First, Who is a WordPress designer? 
A WordPress designer is someone who designs and implements websites using the WordPress tool
A WordPress Designer also takes care of the following things:- 
He/she is responsible for both

front-end and back-end development

, which includes implementing themes and

plug-ins

Helps brands and companies to create functional, user-friendly, and attractive websites that convert users and reflect the brand's personality

Know the clear compatibilities and differences between WordPress.org VS WordPress.com
How to Find WordPress Developers & Designers? Top 4 Tips and Tricks
Before you journey into your quest to find a WordPress website designer, you'll need to do a bit of homework. Here's a useful checklist to keep in mind before you hire a WordPress developers:
1. Understand Your End Goals 
Understanding the end goals of your WordPress project is a critical factor in finding the right kind of WordPress developer. For example, if you are just starting out, you can do this with WordPress's intuitive drag-and-drop content editor. 
However, if your project is more complex and needs a fair bit of customization, you'll need to find a WordPress developer who comes with relatable experience and skills. For example, enquire about the designer's technical skills if you want a mobile-friendly WordPress site.
2.  Set Clear Requirements 
Based on the end goals established, you will need to create a list of sought-after skills (think: good knowledge of plug-in development, plug-in compatibility, etc.) and services you want from the ideal candidate. 
To start with, look for areas of expertise and industry-specific experience. If you already have a developer, then your coding needs will be limited. In such a scenario, only look for a WordPress designer. 
Your WordPress designer should also demonstrate a good understanding of how color impacts usability on a WordPress website.
3. Create a Budget and Stick to it 
The cost to build a WordPress website is dependent on numerous factors such as the size and scope of the project, years of experience and skills the WordPress developer brings to the table, the features and functionalities you need for your WordPress website, the deadline for the project, and so on. 
So, create a foolproof budget and proceed accordingly. Depending on your budget, you may need to find freelance WordPress developers or hire full-time professional developers.
Finding the right WordPress Designer will become easy for you if you have a clear understanding of the above-mentioned pointers.
4. Take Help From Professionals
The final best tip to find WordPress developers and designers is to take help from professionals like talent acquisition platforms such as Uplers, Turing, or Toptal.
These platforms are known to acquire qualified talent on behalf of your organization.
Thus, you do not need to fiddle through hundreds of resumes since these platforms already filter the best WordPress developer candidates based on your requirements.
For example, if you hire through Uplers, you can access the top 3.5% of India's tech talent. No pre or post-hiring responsibilities and no obligation to hire if you don't like the candidate.
So, sometimes it is best to get in touch with professionals to make your WordPress developer-finding process easier.
How To Choose WordPress Theme Designers? 
To be able to find WordPress website designers for your customized WordPress theme, there are three factors to consider. Once, you're clear with that, the next step is to single out the best WordPress theme developers/designers.
So, account for the following points in mind so that you can justify their costs and leverage designers that bring real value to your project.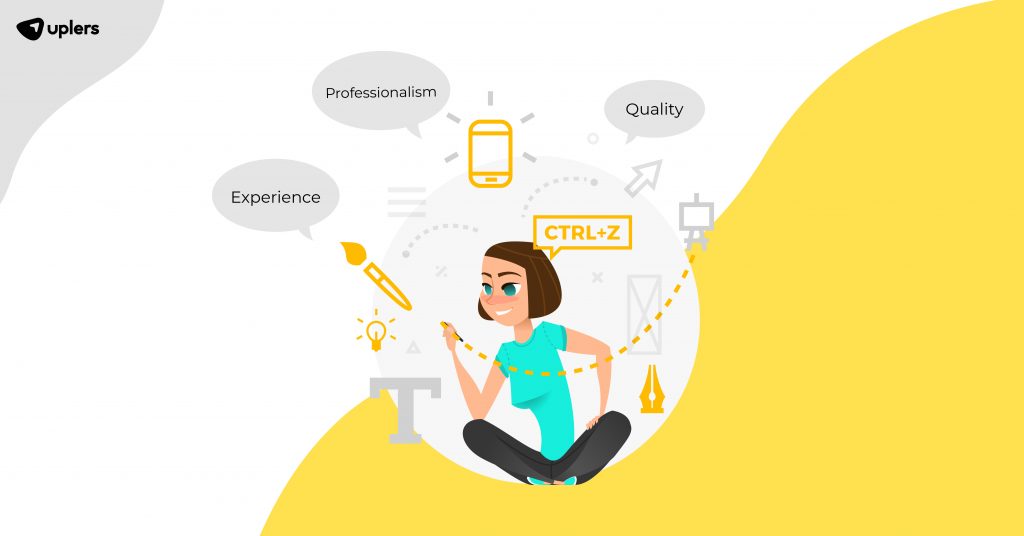 1. Find a WordPress Website Designer that Demonstrates 'Quality'
When assessing the WordPress designer's quality, follow these steps:
Start by categorizing them into three levels: Entry-level, mid-level, and top-level.

If you are engaging with a (top-level) Senior WordPress theme designer, ensure that they demonstrate good communication skills and have an extensive portfolio to back up their work experience.

If you are budget-strapped, you can hire a WordPress designer at entry level who should be able to demonstrate conceptual thinking, drive thoughtful and accurate execution of design principles, and have a good understanding of technical skills as well as communication skills.

For mid-level designers, all these pointers hold. Plus, you can enquire if they have a WordPress website design checklist that you could glance over. This will provide you with an insightful overview of their design-thinking process.
2. Find WordPress Designers with Relevant Experience in WordPress Theme Designs
When it comes to assessing a candidate's experience relating to WordPress themes, ask them about:
The limitations of the platform and how the candidate can traverse the same

Whether they have any prior experience in designing a WordPress theme

How they can create themes and work around coding them in WordPress

Is the theme compatible with the best WordPress plugins

Whether WordPress developers have the requisite experience of having worked on multiple projects using WordPress themes
3. Find WordPress Website Designers that Embody Professionalism
If you are wondering about how to find a good WordPress developer–one that embodies professionalism–account for the following 'tell-tale' signs. They should be able to:
Articulate WordPress developer thoughts and communicate effectively as well as clearly

Be proactive about resolving challenges and demonstrate good problem-solving as well as critical-thinking capabilities

Deliver work on time 

Handle constructive criticism and improve their work as needed

Interact with clients in a friendly, patient, and positive manner
In the end, seasoned WordPress theme designers should be able to produce great-looking websites that deliver on performance and convert users, all at the same time.
Now you know how to choose the best WordPress website designers, let's move to the top platforms where you can look for. 
Where to Find a WordPress Website Designer and Developer: Top Sources and Platforms
In this section, we will deep-dive to understand where to find WordPress developers. This includes top freelance platforms as well as recruiting websites to find WordPress website designers and developers.
Tip: A strong WordPress developer job description can ensure that you attract the right talent along with applying these tips.
Top-6 Freelance Platforms to Find a WordPress Website Designer and Developer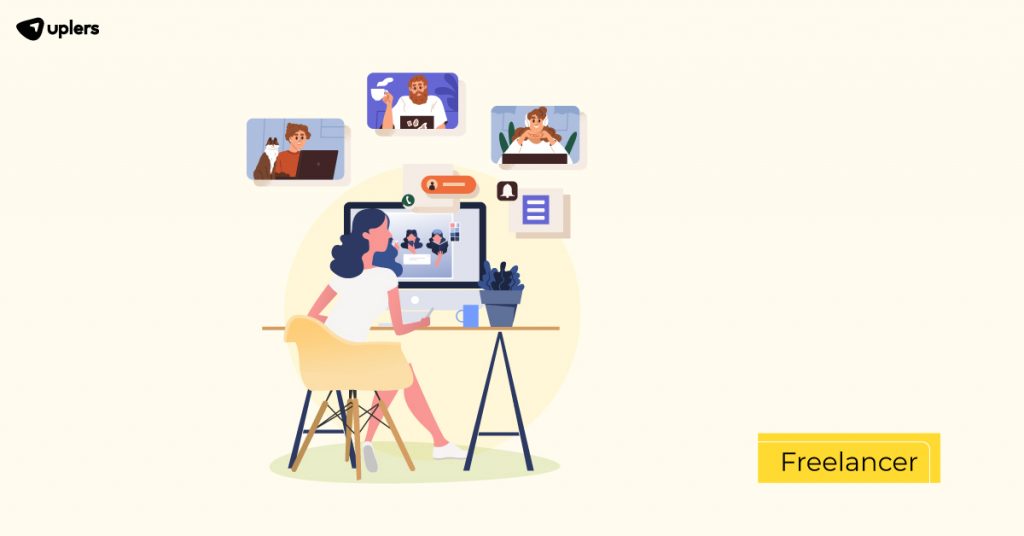 Platform

What is it?

Why go with the platform?

Find a WordPress designer with Upwork.com:
One of the largest online jobs marketplaces in the world where you can post a job online along with a detailed description; prospective candidates can bid for your job through Upwork
Get access to a detailed candidate profile and browse through important 'quality' indicators such as the developer's experience, jobs completed, skill tests, ratings, and more

Get access to developers with varying skills and experience, providing greater budgetary flexibility

Find a WordPress designer with Freelancer.com:
A large online jobs marketplace, comprising a community of freelancers including WordPress developers
Maintains a detailed profile of each freelancer, which you can review

Allows you to interview each freelancer directly to gauge their skills and experiences

Easy access to all levels of freelancers, which means you can get good developers at lower rates

Find a WordPress designer with Toptal.com:
Referred to as the go-to place for hiring "the top 3% of freelance talent"

Requires a $500 deposit, which can be added to your first bill when you find a WordPress website designer of choice

Boasts of an intensive developer pre-screening, which includes an interview with a recruiter, and a timed algorithmic challenge

Offers talent for development areas and not just WordPress

Clientele includes Airbnb, HP, J.P. Morgan, and Zendesk

Find a WordPress designer with Codeable.io:

Offers WordPress outsourcing services

Focuses entirely on matching talented developers with clients

Offers multiple options for handling the payment side of projects

Developers are pre-screened and every portfolio is reviewed by the team

Boasts of an acceptance rate of 2%

Provides a full refund if you are not satisfied with the results

Find a WordPress designer with 99designs.com:

Connect you with a wide pool of curated WordPress designers and coding partners

One of the best websites for designing and developing a customized WordPress website at an affordable cost

Find a WordPress designer with Fiverr.com:

One of the most trusted platforms providing the best WordPress development services to help you meet your project planning goals and deadline

Provides access to good talent at affordable rates; however, you may need to do a lot of research and digging to find suitable talent for your project
Top 3 Recruiting Platforms to Find a WordPress Website Designer and Developer In-House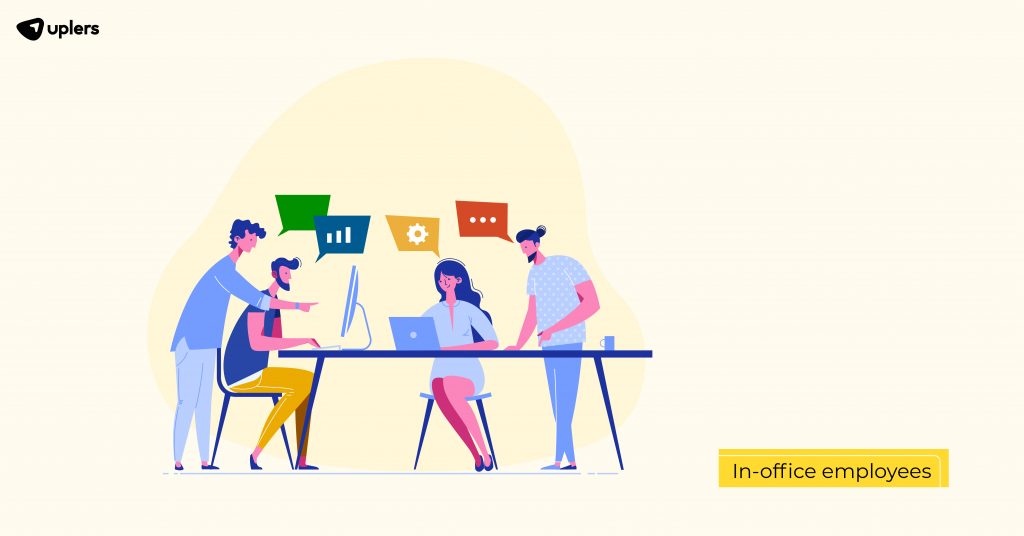 Platform

What is it?

Key platform USPs

Find a WordPress website designer with

Indeed.com

:

It is a worldwide employment website for job listings, which includes WordPress developers and designers, which was founded in

2004

.

Currently boasts of

5205

WordPress job vacancies

Provides a ready talent of developers and designers who can customize your company's website beyond a generic template

Boasts of 16,844 WordPress job seekers

The average salary reported for WordPress developers is $59,330 per year

Find a WordPress website designer with

ZipRecruiter

.com:

It is an employment marketplace for job seekers and employers, which includes WordPress designers and developers.

Rated as the number one job search app on iOS and Android

Boasts of a talent pool of 110M+ job seekers

Around 2.8M+ businesses have used ZipRecruiter to date, making it highly-trusted

The average salary reported for WordPress developers is $54,243 per year

Find a WordPress website designer with

Glassdoor.com

:

It empowers employers to access high-quality talent on a global scale, which includes WordPress designers and developers.

Currently boasts of

1634 WordPress jobs

in the United States

Employers can employ a diverse talent pool of WordPress designers and developers based on their customized needs and requirements

The average salary reported for WordPress developers is $76,526 per year
Note:- Whether you are looking for a Freelance, Full Time In-house, or Full-Time Remote WordPress Designer & Developers, you need to be updated with their salary trends. In such cases, our complete guide to WordPress Developer Salary in USA & Worldwide will definitely be useful for you.
Top 5 Platforms to Find a WordPress Website Designer and Developer for Remote Work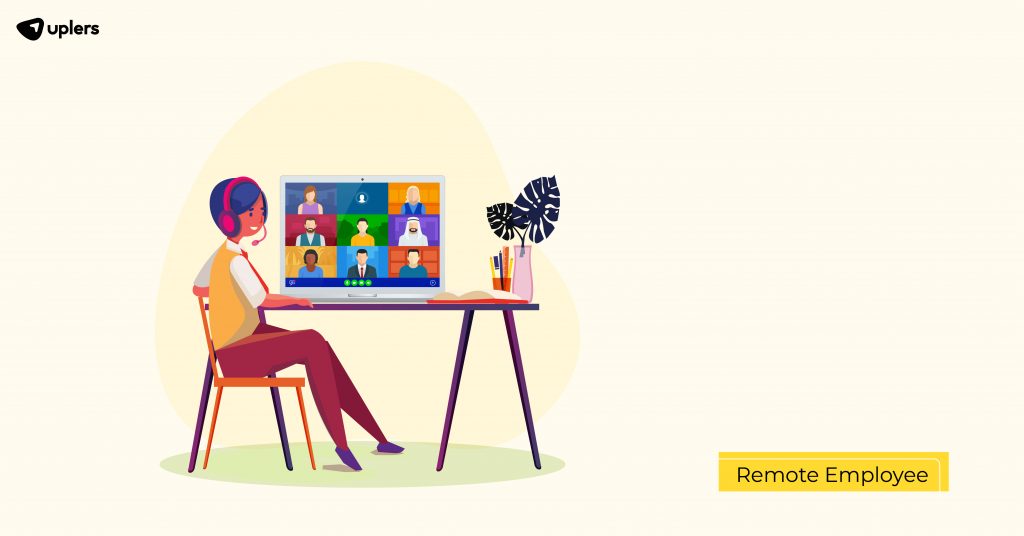 1. Uplers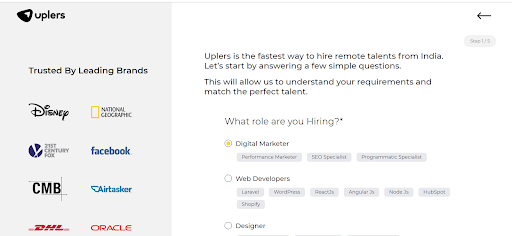 Uplers is one of the frontrunners in remote hiring, enabling companies to hire from a strong network of top talents from India. At Uplers, we understand that to find WordPress website designers and developers with real experience, brand owners face numerous challenges.
The biggest pain point is that most platforms provide a ready list of freelance WordPress designers, without a thorough vetting process to hire WordPress developers, designers, etc. Plus, affordable WordPress website designers are hard to come by. We strive to address these core needs at Uplers. Here's a quick run-through of our hiring process:
Step 1: We start by reviewing applications against our minimum criteria. We look into their professional journey and conduct holistic background checks. In other words, you don't have to go through the long and tedious process of sourcing candidates, we do it for you.
Step 2: Every developer who applies at Uplers undergoes a 5-stage assessment, which includes: Communication Test, Aptitude test, Technical MCQ test, Live Coding test, and a final Technical Interview round.
Step 3: Only candidates that successfully pass our vetting process and assessments are onboarded. 
The result? You'll get to choose from a pool of curated talent (with an acceptance rate of just 3.5%) who can tackle your business needs head-on. If you are looking to find a WordPress website designer from India, Uplers is one of the best platforms to consider.
2. WordPress Jobs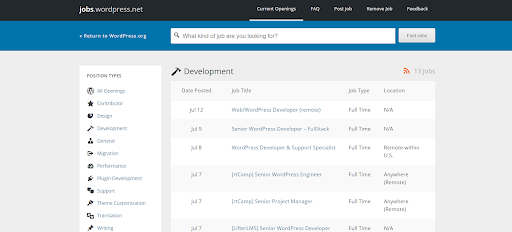 As the name suggests, WordPress Jobs is the official WordPress jobs listing page.  Here's what makes this platform unique:
Every job application is reviewed before accepting it.

It offers a wide variety of WordPress job categories such as development,  performance, design, plugin development, theme customization, and more.

It provides easy access to serious projects and full-time positions, ensuring higher quality of applicants.
Thus, you can hire a WordPress plugin developer, designer, theme developer, etc. without a second thought.
3. Smashing Jobs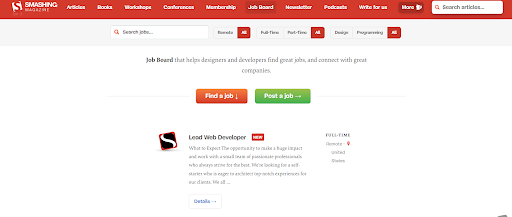 Smashing Jobs is one of the most popular and high-quality web development companies. Here are its USPs:
All the listings here are paid, ranging from $75 for freelance gigs and $225 for listing full-time positions. Since the pay is high, the quality of talent is high as well.

If you are a non-profit company, you are eligible for discounts.

Boasting over 4 million monthly users, you get access to a wide variety of talent pools.

Its clientele includes big companies such as Amazon, Tesla Motors, MIT, etc.
4. WPHired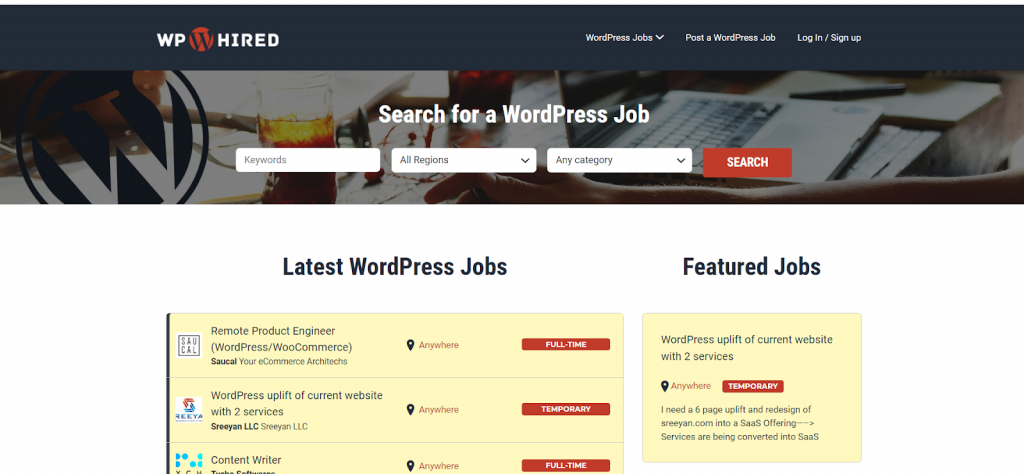 WPhired is the brainchild of Jerome Degl'innocenti, a confessed WordPress fanatic. Here are some of the USPs of this platform:
It empowers small and large businesses to connect with talented WordPress developers–be it for part-time, full-time, or freelance gigs.

It is all about WordPress and nothing else.

It boasts a talent pipeline of 1,000+ WordPress experts. 

Job postings for this platform are free so you can find a WordPress website designer with ease.

You can access experts for a wide variety of categories such as WordPress design, migration, plugin development, and so on. However, you will need to do the screening and due diligence as the platform allows users to apply for a job without creating an account.
5. Stack Overflow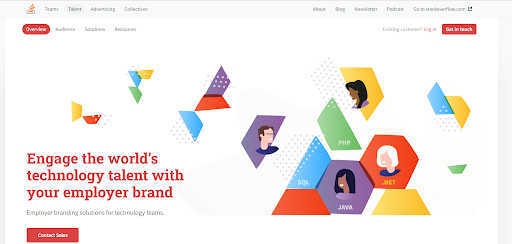 Stack Overflow is undoubtedly the go-to platform for all things technical. Their Stack Overflow Careers page provides matching WordPress designer and developer talent for employers. If you want to hire the best WordPress talent, get global access as well as visibility, and hire WordPress development talent without any budget constraints, this is a great place to start your WordPress development talent search.
Please note that the annual cost for accessing the candidate search board starts at $2,499. With over 50 million users every month, this might well worth be the investment. There are three ways in which you can search for the right WordPress development talent:
By going over individual job postings

By creating a company page to attract applications

By searching for WordPress developer profiles with candidates possessing the right skill set
What it Takes to Find a WordPress Website Designer: In a Nutshell
Finding a custom WordPress designer can be a grueling task if you don't know where to begin. There are hundreds of websites with millions of freelance, full-time, or part-time WordPress developers. To give you a jumpstart, hire WordPress developers from Uplers. Our pool of 50,000+ pre-vetted resources comes with 5+ years of average experience. We can deliver a winning WordPress website, regardless of the scope, size, or form of your WordPress concerns and requirements.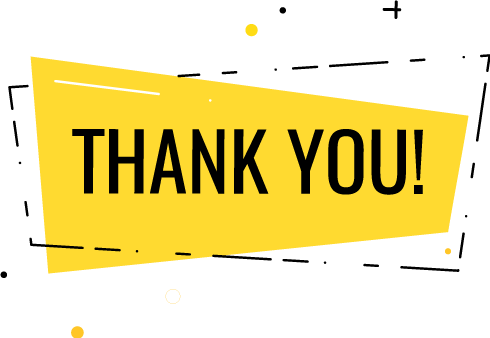 Thank you for submitting the details!
We will keep your information safe. Feel free to contact us with any questions at hello@uplers.com
Please check your email for next steps shared by Robert.