The Current State of Remote Working: Statistics, facts, and insights from a Changing Landscape
Aayush Gupta
February 25, 2022

7

Minute Read
The COVID19 pandemic has allowed businesses to work remotely which is essential to the well-being of employees that caused social changes in the workplace. Hybrid work is becoming the norm and it has become imperative to serve remote in the best possible manner, not only for individual success but also for the overall success of the organization. Despite the fact that some companies have not yet adopted the current state of remote working, people from around the world need it.
The changing landscape of remote work
According to a survey conducted by Emplify in March 2020 covering 1,000 employees, maintaining employee engagement and morale were the biggest challenges managers faced during the transition. Many managers have overcome their initial struggles but there is still a dire need to redefine remote work.
86% of companies say they will continue to work from home after the pandemic

59% say flexible working hours remain an option

25-30% of employees will be remotely working multiple days in the entire week, by the end of 2021

Giants like Google, Microsoft, and American Express have announced that they will allow employees to work remotely for a much longer-term

19% of employees are expected to work only from home even after pandemic
How Remote Work has Become Permanent
It was expected that permanent remote work will increase, but no one could imagine it getting doubled from pre-pandemic levels. According to the Gartner CFO survey, 74% of the employers were found to have plans to switch employees permanently.
Remote work is not a new concept. It can be said that an average of 37% of all US work can be managed remotely. However, only 7% of employees worked completely remotely before the pandemic and employers expected workers to report to work every day.
There was an urgency for employees to work remotely during the pandemic, considering the public health orders. This work shift occurred at an unimaginable scale and pace.
Today there is a large number of onsite and hybrid workers. As the pandemic immunization stage progressed, some organizations encouraged employees to return to the office. Despite the need, 30% of employees remain hybrid workers and 35% still work remotely.
Some employees have returned to work, while others have opted to remain remote or hybrid. The proportion of remote and hybrid workers is much higher than before the pandemic.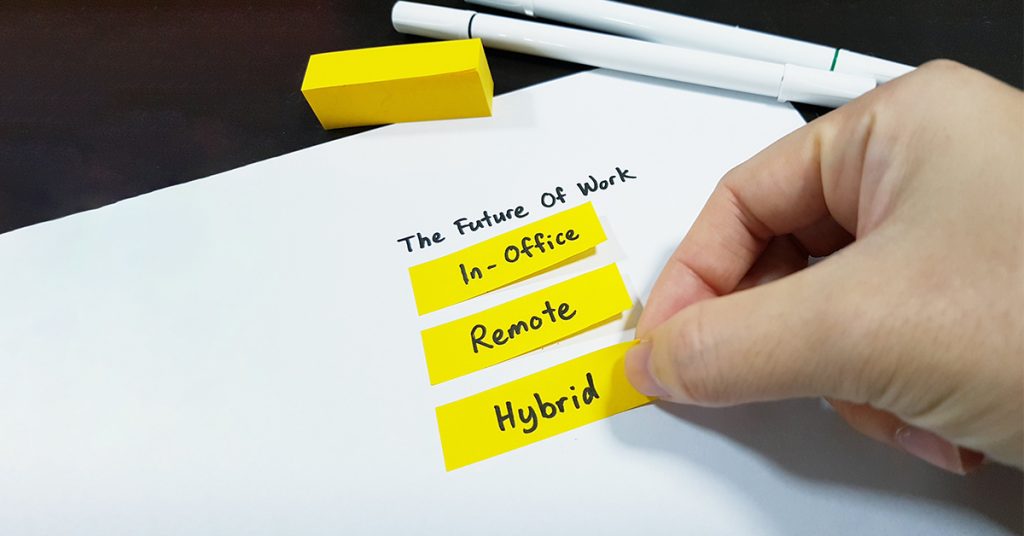 5 General Remote Work Myths and Facts
Strong opinions generally lead to a variety of misconceptions about remote/hybrid work, so you must have full-fledged and fact-based knowledge about the working concept:
1. Many believe that work from homes employees is not well- collaborated.
The fact is that remote workers feel empowered and supported when collaborating which has tremendously improved enabling better communication.
82% of remote workers agree it has become much easier for them to collaborate with their managers and teams, all thanks to technology while working remotely using the appropriate resources and devices.
2. Many believe that employer-employee engagement suffers from remote/hybrid work.
The fact is that the highest engagement rate has been noted for hybrid employees with 81% in the last 18 months. 78% of remote workers have been very enthusiastic and highly engaged.
3. Many believe that remote/hybrid work negatively impacts productivity.
The fact is that remote work can be as productive as onsite workers. 79% of employees say that remote work has little impact on their daily performance. According to a PwC survey, 83% of employers have successfully switched to remote work. In addition, the Federal Reserve's Economic Data, FRED, found that labor productivity improved during the pandemic.
4. Many believe that the opinions, suggestions, and contributions of remote workers are less recognized than onsite workers.
The fact is that irrespective of their position as onsite or remote employees, everyone's opinions are important in the workplace. 85% – of hybrid and 84% of remote workers claim that their opinions have been relevantly communicated in the workplace.
5. Many believe that remote work will die out after the pandemic is gone
The fact is although the number of remote workers is declining, the hybrid level of workers is stable with 30% of workers who remain hybrid despite the vaccinations. According to a survey, 21% of employees want to work remotely full-time, 68% want a hybrid environment, and only 11% want to be full-time onsite after the pandemic.
Benefits of Remote Work
There are many challenges to remote work, but companies are enjoying many benefits like:
1. Enhanced employee engagement and productivity
With the right technology and equipment, 77% of remote workers generated increased productivity. If remote workers are well-equipped with the appropriate technology and materials, they are twice as likely to be engaged.
81% of hybrid workers are highly engaged, followed by 78% of remote workers whereas only 72% of onsite employees report a high level of commitment.
2. Diverse talent pool
With the explosion of working from home culture, a company's potential talent pool is no more geographically restricted; instead, it gives a unique opportunity to employers to hire employees from around the world. This increases the diversity of thinking, age, race, and abilities, as the organization is no longer limited to restricted talent. It is important to free the organization from the constraints of talent diversity. A lack of cognitive diversity can severely limit an organization's capabilities and outcomes.
75% of employees believe diversity is required in areas like:

55% in thinking, 44% in race and ethnicity, 33% in gender, 29% in age, and 27% in education.
3. Cost reduction
Enterprises can save significant office space costs by hiring, maintaining, and retaining remote and hybrid workers. However, businesses need to spend more on technology to ensure that employees have access to the right tools to stay productive at home. This in comparison is still much lower than the former.
89% of remote and hybrid workers say they have the technology they need to work effectively at home.
4. The charm and retention of talent has improved
The second main cause of employee turnover is that they do not meet their needs. These include mental health problems and imbalances between work and life. Employees want a flexible job that can effectively balance non-work responsibilities. According to a Gallup survey, 54% of workers quit their jobs because of more flexibility. Enterprises can attract talented people with the ability to work remotely. Allowing employees to choose where to work is a relatively "free" perk, apart from technology costs. Many employees are accustomed to the reality of remote work and no longer want to return to the office. Taking these preferences into account serves as an advantage for employees.
Also read: How to build high-performing teams – Remotely?
Insights
1. Remote work requires more involvement
In an office environment, positive attitudes and strong relationships open the door to progress.
One of the drawbacks of working remotely is the difficulty of highlighting professional achievements, increasing engagement, and availing of innovative opportunities. In a remote environment where employees collaborate primarily via email, it is much more difficult to communicate employee involvement.
By attending virtual events, actively attending online meetings, and maintaining a high level of enthusiasm, employees can be good leaders even when working from home.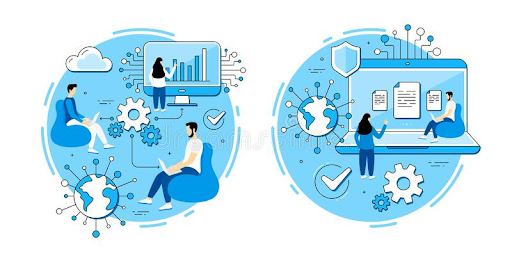 2. Remote work impacts performance management
Remote work has revolutionized performance management. Organizations are increasingly focused on what is being done, not on time. The productivity apps for managing the performance of remote workers are becoming increasingly important. Employers need transparency about what they are doing to enhance employee efficiency.
Many companies:
Create a new position, such as a director of remote work, to oversee achievements and collaboration of digital operational efficiency.

Some companies carry out performance assessments on an ongoing basis rather than annually.

Continuous feedback is essential for managers to ensure that employees perform their duties and meet expectations.

Rethink goals and identify performance metrics for managing remote workers with the new standard.
3. Remote work makes cyber security essential
Cybersecurity will be an even bigger concern in 2021 as companies allow a significant portion of their workforce to stay remote.
85% of all employees say cybersecurity is much more important or more important than it was before the pandemic. The real problem is how to access the data and how to effectively back it up.
Securing a remote employee base requires different thinking and widens the boundaries of attacks. The Covid19 pandemic proves that you can work from home and do it effectively without sacrificing productivity.
According to a study by Mercer, 94% of employees say that productivity is as good as or better than before the pandemic, even when employees work remotely. The future of remote work will require many changes, such as investing in digital infrastructure and freeing up office space. Most companies need to reinvent many processes and policies when employees work away from the office. The strengths outweigh the weaknesses.
The current state of remote working
Advances in communication technology and Internet access have made work from home a practice that is accepted around the world. This kind of work is not entirely done at home. Remote workers are looking to coffee shops and coworking spaces, and some travel around the world while maintaining a career orientation. The contemporary remote employees are increasingly dynamic, collaborative, enthusiastic, mobile, and include multiple generations with various communication preferences.
According to Buffer's remote work survey, 75% of teleworkers say the company doesn't pay for internet costs, and 71% say employers don't pay for employee coworking spaces.
These numbers are slightly better than last year, but the desire of working remotely among employees has grown significantly year by year, as many companies are taking time to adopt remote-friendly policies. It is a mutually beneficial situation.
What the future holds
It is forecasted that remote work software and virtual reality meetings will be the preferred form of communication, even in face-to-face meetings. AI can also play an important role in managing remote workers. These advances can reassure companies. Migrating to remote employee management can be difficult, but with the right technology and hard-working employees, it can be a seamless process. According to Global Workplace Analytics, 37% of remote workers take a 10% wage cut to continue working from home
Rather than resisting change, companies need to improve their remote work policies and skills. If you are concerned about productivity and performance issues because you can work from home across the company, we recommend that you create standard key performance indicators (KPIs) for management and employees. By doing so, members of the remote team can recognize expectations and monitor performance.
Conclusion
The widespread transition to remote work, which originated in the COVID 19 pandemic, has changed the way many people see the workplace. The pandemic has changed the way remote workers think about productivity and engagement, and remote and hybrid work has become accepted around the world. Remote work meets the needs of many employees and promotes work-life balance, employee involvement, and performance levels. Moreover, the popularity of working from home could remain apparent after the pandemic. Adapting to this reality is imperative to having a high-performance organization that continues to grow and prosper.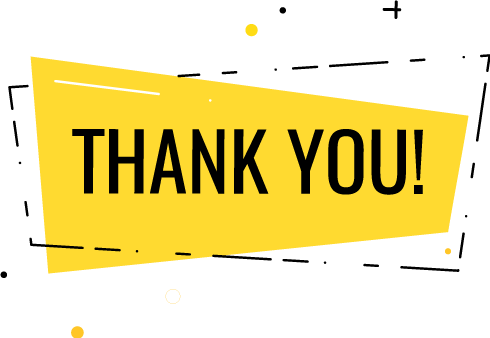 Thank you for submitting the details!
We will keep your information safe. Feel free to contact us with any questions at hello@uplers.com
Please check your email for next steps shared by Robert.