How to build high-performing teams – Remotely?
Sara Al-Bakri
September 20, 2021

6

Minute Read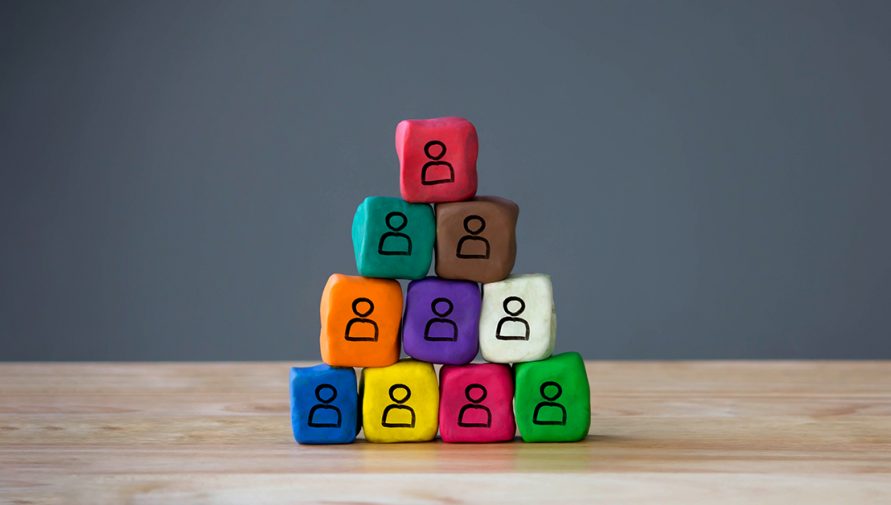 "Productivity" and "performance" are the most easily thrown-around terms these days. Surely you want these virtues in your high-performing remote teams as well; but is there something you're overlooking?  
"Even when I worked in an office, I would often bring work home with me. When I started working remotely, it was just a recipe for disaster. Over time, I've found two things to be very important. This is a bit cliche and everybody says this but it's really true: Rest is very important. And time off is very important." 
That's what Gonçalo Silva (CTO of Doist) said in a 2019 interview for Owl Labs, when asked about burnout and the constant struggle of maintaining a work-life balance that comes with remote work.
Now, this is coming from a technology leader at a leading software company that specializes in productivity software. Imagine the condition of new hires or old employees who have never worked remotely before. 
How well do you think your remote teams are structured and managed to handle the stress that Silva is talking about?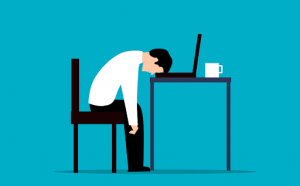 In Buffer's 2021 survey, 45% of participants said, now that work is remote, they are working more, and 42% said they are working the same amount. So productivity is clearly not dipping. 
What has changed is the obstacles workers face now. When you build remote teams, you have to do everything in your power to remove these hurdles. We can show you the way.
Roadblocks to productivity while building high-performing remote teams and how to overcome them 
There are broadly three stages in remote team building—recruitment, management, and maintenance. 
We'll address some of the crucial mistakes employers make in each of these stages that can be easily avoided with some ingenious alternatives.
1. Avoid the rattling risks of the recruitment and onboarding
So many things can go wrong while hiring remote employees—you may get too many applications or too little, your brand image (or lack thereof) might attract the wrong kind of candidates, you might never get the candidate you were looking for, or you might end up hiring the wrong candidate. 
Recruitment is the most crucial step. If you go wrong here, no amount of aftercare can fix it. And onboarding is the next most critical yet time-consuming aspect of the hiring process.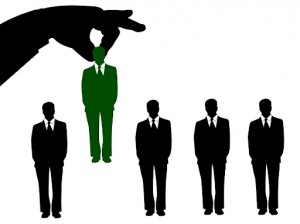 So we suggest you outsource these tiresome tasks to experts. Take our Uplers Talent Connect platform, for example. We source remote tech talent from India through an extensive screening process and connect them to the hiring company that could utilize those talents.
The main benefits of outsourcing the recruitment process to a trustworthy partner are:
You can source way faster than traditional recruitment alternatives. You share the requirements and hire the ideal candidate within 48 hours. This way, you save massive amounts of time and manpower that is otherwise consumed in the hiring process.

Uplers connects you to the top 3.5% of talent in India. So you get a superior quality of work at 40-50% of your local price. You save money without compromising on quality.

You may be saving on salaries, but the hired talent still gets paid 1.5x higher than their local salary. This leads to greater engagement, better retention, and higher productivity.

You get access to an expertly curated talent pool without moving a muscle. The quality and performance of the hires are bound to be far superior to your run-of-the-mill LinkedIn and Indeed candidates.

Employers can interview prospective candidates without any obligation to hire them. And if you feel that the hired talent doesn't fit in, Uplers will suggest a replacement or cancel the arrangement, within a month's notice.

Uplers provides full onboarding support, so you can relax. Formalities like payroll, IT, admin support, etc are taken care of, so employees are ready to start working from day one.

This service is entirely free. You don't pay any recruitment fee or service charge. You only pay the salary for the people you hire.
Make the hiring process effortless and efficient without breaking a sweat. Let the experienced talent curators help you build high-performing remote teams, with the best talent in the industry. After that, management and maintenance become a piece of cake. 
2. Monitor your high-performing remote teams like a mentor, not a prison guard
When you already have the ideal match of talent and mindset that fits into your company, half the battle is won. All that remains is managing those exceptional employees for efficient remote work life.
In a recent survey of remotely working employees, 67% of candidates expressed the desire to receive training under the company they work for. However, only 70% of participants actually receive any training directly from their company. 
This suggests that the urge to learn never stops, but not all companies recognize that. Your work begins here.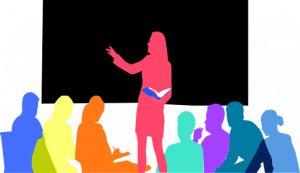 Remote employees look up to their company. You can only manage a remote team efficiently when you deliver on this core need. Here are some key values to incorporate into your remote work culture that teach or inspire workers in some way.
When a company's professed mission and values don't align with reality, employees lose respect and stop caring about the company. If you talk big but don't walk the walk, your employees will soon emulate the same.
Provide employees with the resources they need 
You can offer a laptop, coffee/lunch allowance, workstation, or health benefits. Show your employees that you care and they'll start caring for your company as well.
Teach them what they don't know
All humans make mistakes. Be patient with them instead of chewing their ear out. Figure out their weak points and help them improve. You can even buy them an online course that teaches useful skills to do their job better.
Promote an asynchronous working style
One person's work shouldn't be held up by another person's absence. When colleagues are spread across different time zones you should have structures in place to let employees work more independently of each other.
Avoid meaningless motivations
People don't wake up in the morning to sell stuff and make money. So, giving your employees a sales target is futile. 
Instead, try showing them how their work is making a meaningful difference. Appreciate their efforts more often. Hit them right in the feels to keep them motivated.
Trust your employees; don't micromanage them 
Are your employees really working? You don't know if you can't see, right? 
This fear has to be replaced with trust. Don't set a timer or bombard them with messages and emails. Treat them as responsible adults.
What matters is that your employees deliver high-quality work within the deadline; other details are inconsequential. 
Communicate without bias and prejudice
In hybrid companies, when a decision is taken in the office and relayed to the remote workers without adequate context or participation, they can easily feel left out as second-class employees. 
Hold routine meetings to fill everyone in and ask for opinions. Relay all company-related news with adequate context to all employees at the same time in crystal clear terms. Avoid miscommunication or lack of communication.
3. Create bonds they won't want to sever
Three of the biggest challenges associated with remote work are unplugging after work (22%), loneliness (19%), and communication (17%). It is when you solve these major issues that you can build high-performing remote teams that are always on top of their game.
Savvy tools and technical terms might sound enticing, but they don't drive productivity. Only treating the human aspect with care can achieve that. 
Here are some ideas to interact with your remote team. You can always innovate and add more to the list.
Give ample opportunities to take time off. Don't overwork your employees. 8-9 hours a day is the sweet spot.

Don't let them feel isolated. Arrange some time for daily/weekly team interactions. This could be over a video call where employees talk about literally anything other than work.

You could even play online games together. It's a great way to have fun while bonding.

If you have employees working remotely within the same city, an office dinner every month is a nice idea. If meeting up isn't possible, everyone can have dinner over a video conference. Although the experience isn't quite the same, you are technically still eating together.

Hold relaxing events like online book club discussions and movie sessions.

Arrange special perks and yearly retreats. If you have the budget, fly out your employees for an office vacation. Give them opportunities to make personal connections and memories.
If you can maintain your employees in top shape, you stand a high chance of retaining the talent you hire and train. At the end of the day, a business relationship is still a human relationship. You have to give back generously, just like you take.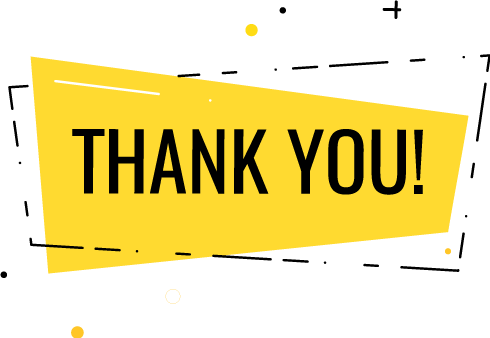 Thank you for submitting the details!
We will keep your information safe. Feel free to contact us with any questions at hello@uplers.com
Please check your email for next steps shared by Robert.