Why Your SEO Isn't Scoring You Leads (And How to Fix This)
Nital Shah
April 20, 2018

9

Minute Read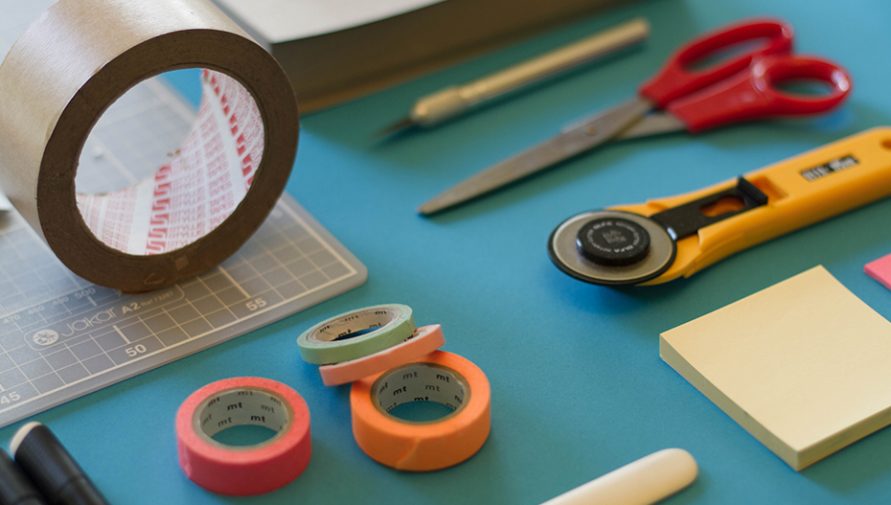 'Engineering a full-scale SEO campaign that results in leads and sales takes significant work', as says SEO agency.
Not only does a SEO campaign require optimization of your site from the inside, but you're looking at weeks (perhaps months) of research and link building. So, when you're left pulling out your hair and trying to figure out why you aren't generating leads or sales, it can be soul crushing.
The rankings are there
You are exposed to traffic
However, when it comes to generating leads, you're barely getting any.
If this sounds all too familiar, then I suggest you talk to your SEO expert
Note: If they tell you 'I'm only responsible for ranking your pages, not generating leads and sales. The conversion rate optimizer is responsible for that" – then you need to take your business to another SEO agency
While there is some truth to this hypothetical response, I am a firm believer that any SEO agency worth its salt will take the time to understand what is important to their clients and align their SEO work to their client's goals (often these goals will be to generate leads and sales).
Admittedly, as they conduct their SEO work, your SEO agency should consider whether their adjustments – whether on page or off page – would bring leads and sales to their clients.
If you are still at a lost as to why you aren't getting any leads, then allow me to share with you four possible reasons that might be causing the problem.
Avoid the Con Artists
Be very discerning with who you hire for your site's SEO.
If you have spent thousands of dollars on SEO and your SEO audits have yet to improve, then you are likely to be working with the wrong SEO company.
Here's the thing – while ranking and generating leads do take time depending on how competitive your niche is, at the very least, your SEO agency should have already addressed the broken links on your site or optimized your pages for SEO and CRO (among other things).
If you're not generating leads and your website's SEO isn't improving, then you need to stop working with your current SEO agency.
Remember, proper SEO work requires tailor-made solutions that necessitate research. You'll know you're in good hands if the SEO agency you're talking to offers in-depth consultations and can provide you with a clear timetable.
Moving right along, it's time to focus on the other pressing reasons why your SEO is not creating leads:
1. Your Headlines are Boring
When analyzing why your SEO isn't generating leads, you need to zero in on two metrics: your click-through rate and the actual conversion rate on your page.
Before you focus on conversions, however, you must first make sure you're getting clicks and pulling in prospective leads — which is why you should first concentrate on your CTR.
On average, the top three websites on Google should have a CTR of at least 9 percent:
Image source: Advanced Web Ranking
If, however, you think your click-throughs are way lower than they should be, then you may have a bland and uninspiring headline.
Fortunately, this is not something that takes a fancy set of tools to fix. You just need to know how to write better headlines — it is that simple!
Here are a few tips you need to remember when writing headlines:
Keep It Short
As a rule of thumb, try to keep your headlines less than 60 characters long. Doing so ensures that your headline will show properly in the SERPs.
Be Keyword Oriented
Integrating keywords in your headline — as long as they're not exact matches — is always a good start if you're trying to improve your CTR.
Place Keywords First
A research by the Nielsen Norman Group revealed that most people scan the first few words when reading headlines — specifically the first 11 characters.
Use Popular Headline Formats
To heighten the sense of value, try using popular headline formats such as questions, how-to titles, and "top" listicles.
While there's no specific blueprint you can follow to concoct the best headline, you can always split test different variations and letthe performance speak for itself.
A straightforward approach is to post the same content on Twitter while using different headlines. But if you'd rather test in the SERPs, then you should consider launching a small-scale PPC campaign.
2. Your Meta Description Needs a Rework
Another possible culprit for your low CTR rate is your page's poorly crafted meta description.
Put simply, a meta description is a brief paragraph that appears under the headlines in the SERPs.
Its main purpose is to give the audience some context on what the page is about.
Here are a few examples:
The easiest way to insert a meta description is to use a plugin like Yoast SEO. Once active, you can modify a post's meta description through the built-in snippet editor:
Writing meta descriptions can be just as tricky as writing headlines. You need to enforce an action, be keyword-oriented, describe what users will get — all without exceeding 160 characters.
A common pitfall is focusing too much on the problem when you should be highlighting the solution.
Remember, if the user is coming from the search engines, then they probably already know what they're looking for.
Optimize Your Meta-Description for Mobile Platform
52.64% of the total global online traffic comes from mobiles and this rate is expected to rise up to 79% by the end of 2018. With that said, you need to be sure that your meta description displays appropriately on the mobile platform as well.
Your meta-description length should be kept between 130 to 215 characters, in order for it to be displayed correctly on both on mobile and desktop.
There's no need to hard-sell the solution. Just get straight to the point and be specific.
From a lead generation standpoint, make sure your meta description doesn't overblow your audience's expectations. Be truthful and try to have some confidence in the quality of your content, which leads us to the next point:
Use Your Rich Snippets Smartly
The goal is to provide as much information to the viewer as possible without offending the user experience. Here, utilizing the rich snippets is a smart way as now you can add information like Google reviews, price, availability, film duration, genre, etc. with them.
3. You Wrote for Robots
Next comes the most crucial part of turning SEO traffic into warm leads — developing great content.
Suppose your traffic and CTR are currently performing at an average level. At this point, it's safe to assume that your keywords, headline, and meta descriptions are all fine.
This means the next focal point should be the content or the landing page itself — which is largely responsible for your conversion rate.
Again, if you've partnered with a lacklustre SEO expert or company, your content could be over-optimized for web crawlers and not for actual human readers — a common mistake that may result in good rankings but could bore the pants off your potential leads.
Once again, if this is you, you'll have to make your content more conversion-friendly:
Use Visual Content
When it comes to capturing your audience's attention, visual content is usually more effective than text.
Adding a featured image in blog posts is a no-brainer, but you should also combine relevant visual content with the written content.
Replacing long lists of statistics with data visualization, for example, makes it easy for readers to absorb your message.
Some of the tools you can use for this are:
Build Trust
It isn't rocket science – visitors just won't turn into leads if they don't trust your brand.
To build trust with your content, make sure you include useful information without being promotional.
It's also a good idea to highlight any accreditations or certifications that qualified prospects may look for.
Integrate User-Generated Content
Another way to build trust is to integrate user-generated content or UGC into your landing page. This can be a positive customer review, an Instagram post of your product, and so on.
To earn UGC, try to establish a social media presence to make your brand more approachable and authentic. You can also launch social media contests that require participants to submit photos or videos, which can then be used as UGC on your site.
Make CTAs More Visible
To lock in leads, make sure you provide enough conversion opportunities in the form of CTAs or calls-to-action.
Here are some of the most important things you need to remember:
Start with an Action – Start with verbs like "Subscribe," "Purchase," or "Download."
Use Salesy Words – It's a CTA — it's perfectly fine to be salesy. That said, don't hesitate to use wordings like "Supercharge," "Free Access," "Risk-Free," "Boost," and so on.
Use a Contrasting Colour – To make the CTA button more visible, make sure its colour contrasts with the background well without compromising the readability of the text.
Split Test
When it comes to SEO, remember that there's no one-size-fits-all solution.
You can follow every guide in the world to the letter, but there are still no guarantees that you'll get the results you're looking for. After all, each brand has unique needs and participates in different playing fields.
The only sure-fire way to attain progress is to do and measure. You can speed up the process of finding the best SEO strategy for your brand with the help of split testing.
Below are some of the tools you can use for split testing:
4. You Target Popular Keywords
Keywords are the foundation of an effective SEO campaign. These are the terms or phrases that users type in the search engines to look for content.
SEO is a product of two types of keywords i.e. the 'informative' keywords and the 'transactional' keywords.
The former, informative keywords, are just that: they allow the user to gain information on the topic. Example:  If a user searches for the informative keyword- "Apple iPhone", it helps him gather a wide area of information about this topic.
The latter, transactional keywords are used to make a specific transaction, similar to a call-to-action. Example: "Buy Apple iPhone" is a transactional keyword used to buy a product.
At first, it may seem logical to target popular keywords.However, you're only pitting yourself against bigger brands with significantly deeper pockets when you're targeting popular keywords. This is a big no-no.
This isn't to say that you have no chance against well-established competitors, especially if you have the knack for producing stellar content. But as far as conversions are concerned, most people will naturally gravitate towards tried-and-tested brands.
So, instead of wasting your efforts on popular informative keywords, you should go for 'transactional keywords', which help you target the audience with a specific search purpose. Additionally, transactional keywords also have a decent search volume, thus, helping you earn a genuine traffic and high conversion rate.
Another thing you can do is stop chasing over-competitive keywords and look for long-tail keywords instead. These are longer, more specific keywords, that usually indicate a strong purchase intent from the user's end.
So, how do you find these long-tail keywords?
Here are a few strategies.
Use Google Search
Curious what a long-tail keyword looks like? A simple Google search can quickly fetch you a handful of them — right under the "Searches related to" section.
For example, if you want to use gaming mouse as your seed keyword, here's what your potential long-tail keywords would look like:
You can also take these for another spin to discover even more long-tail keywords.
For example, if you conduct another search with best budget gaming mouse:
Here's what you'll end up with:
Using Ubersuggest
Another way to look for long-tail keywords is to use Ubersuggest — which is a free-to-use keyword suggestions tool.
But why would you use anything for keyword research other than the Google Keyword Planner? (Simple — because everyone else is using it!)
To use Ubersuggest, simply type in your keyword and click the "Suggest" button:
The tool will then pull up keyword variations that you won't find using Google Keyword Planner:
Unfortunately, a significant portion of the long-tail keywords that you'll find may not apply to your site. You'll have to be patient and scan the results thoroughly for keywords that you can feasibly use.
What's Next?
Have you been struggling with generating leads from your site? Has it always been a problem, or just recently perhaps?
If you've managed to fix your site's lead generation issues and are now getting countless leads from your SEO campaigns, then please share your experience in the comments section below. Cheers!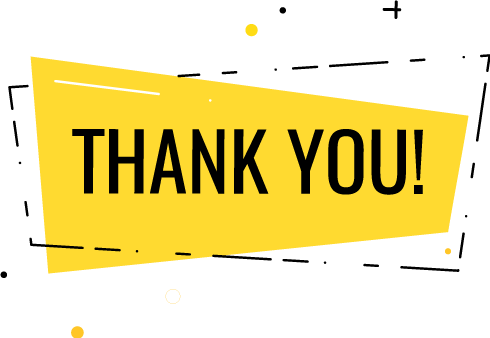 Thank you for submitting the details!
We will keep your information safe. Feel free to contact us with any questions at hello@uplers.com
Please check your email for next steps shared by Robert.