7 Reasons To Hire an Offshore Team When Trying To Close A Big Client
Aayush Gupta
May 20, 2020

5

Minute Read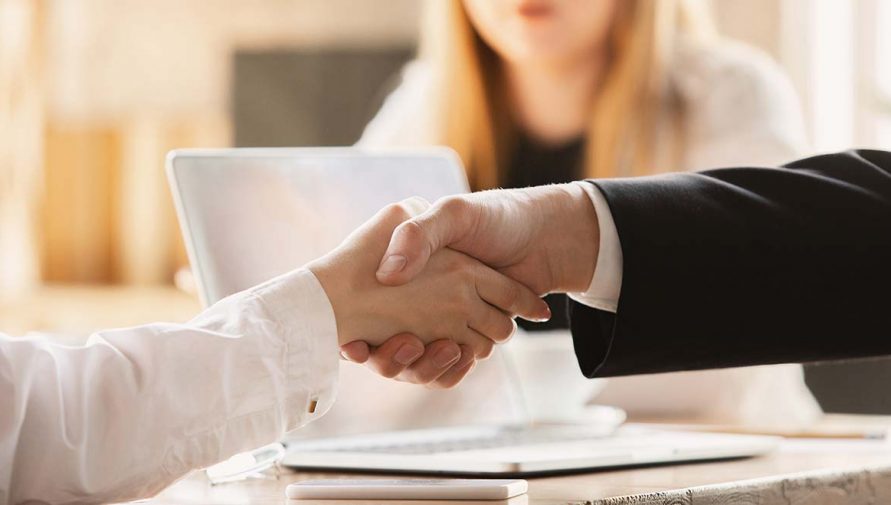 After a slight dip in 2018, the global outsourcing market recorded almost 8% growth in 2019, as the annual revenues for the market hit the $92 billion mark.. 
R&D offshoring has been growing at a rate of more than 60% annually, while digital services offshoring has witnessed a growth rate of 30-35%.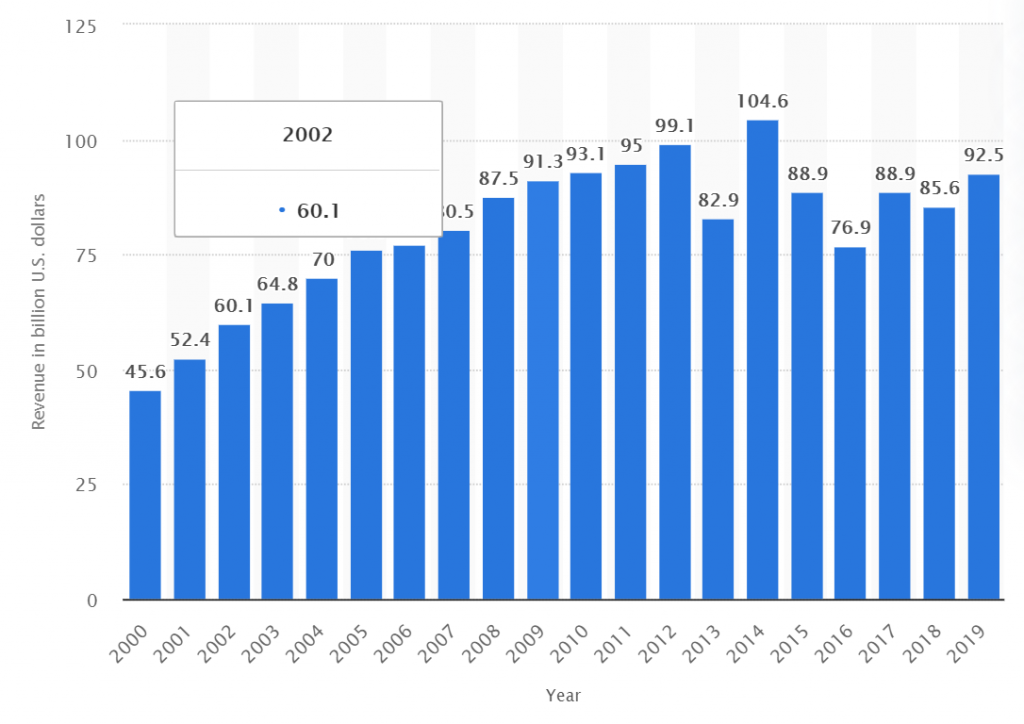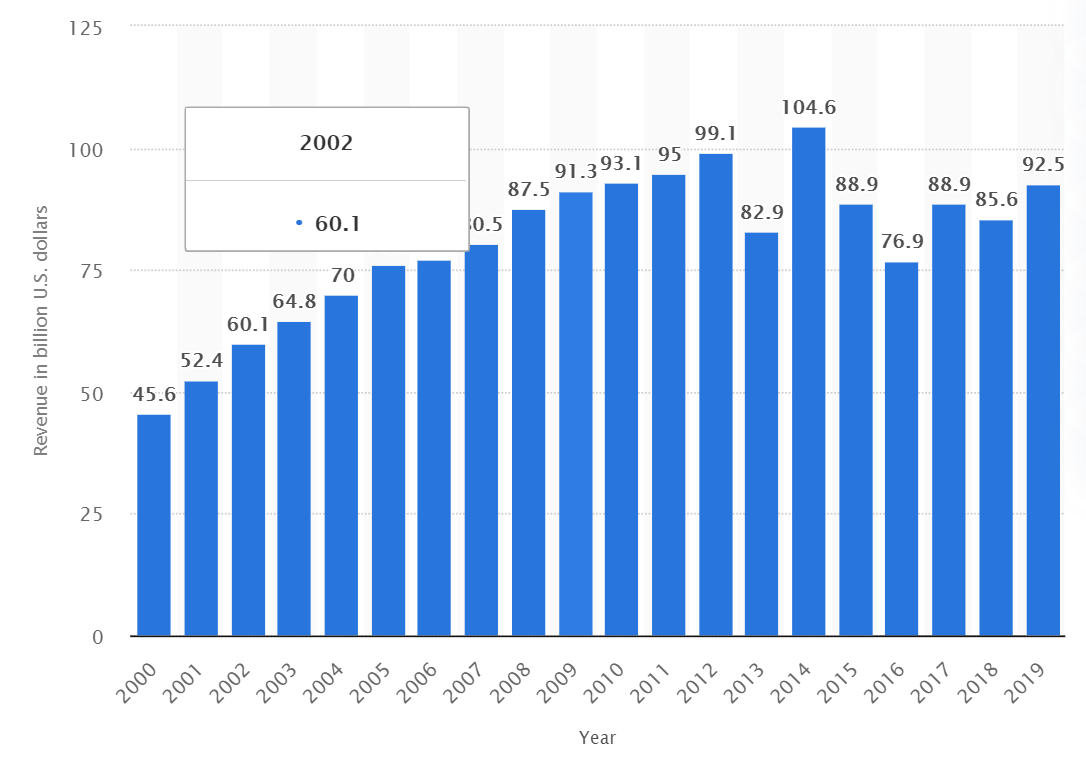 Why Companies Prefer Offshoring?
The Encyclopaedia Britannica summarizes five major reasons behind offshoring, of which the last three apply more to the offshoring of manufacturing tasks than to digital services offshoring:
Cheaper labor costs

Less strict labor regulations

More relaxed environmental norms

Tax benefits

Easy access to raw materials
Offshoring software development and other digital services offshoring have added several totally new dimensions to the reasons for offshoring. 
Accessing readymade teams of highly trained and skilled personnel at prices considerably lower combines with other incentives. 

You save time and resources on the entire hiring and recruitment process. 

The savings on overhead costs associated with training and office equipment also contribute to cost-cutting.

Business efficiency increases with outsourcing as it leaves more time for core business functions. 

Adds to the existing in-house skills and gets specialized tasks completed faster by engaging the relevant expertise. 
Why An Offshore Team Is Great for Backup Support?
A Deloitte study presents the efforts offshore partners make to ensure a seamless experience for partners. A look at those reasons clearly reflects why a dedicated offshore team can be great backup support for both sudden and regular business needs. 
We add our own research findings to make the list more comprehensive. 
1. Offshore Partners Usually Adopt A Collaborative Approach and Help the Client Organization to Develop Proof of Concept for Business Development
The Deloitte study indicates that client organizations are happy with the collaborative approach that their offshore partners usually practice. It implies that your offshore team helps you not just in carrying out a project, but also in securing new ones. 
Offshore team members openly share their own knowledge and expertise to help client organizations develop the proof of concept for potential new projects. Whether you have to get your Board's approval to implement your new idea or entice a client with it – a solid proof of concept is critical. 
Your offshore team is an ally to depend on for this critical component, evidence suggests.
2. An Offshore Team Can Add to Your Secondary Revenue Stream
Your offshore dedicated team has the potential of adding a secondary stream of revenue to your business also. Your offshore dedicated team is like an extension of your in-house skill sets. That increases your portfolio of business offerings. 
A recent article stresses the need to find multiple revenue channels for accelerating business growth. It emphasizes the need to access outsourced expertise to add to your secondary revenue source. 
With an offshore dedicated team at your disposal, you already have such expertise to bank on. You have a readymade solution to implement your secondary revenue strategy straightaway. That also keeps you protected against ups and downs in your primary business area. 
3. An Offshore Team Is Your Best Backup When You Need Resources and Skills to Meet a Short Deadline
Business like life springs surprises. Despite the best planning, there may be sudden needs that require specific skills at a short deadline. An offshore team at your disposal means you can readily access the necessary expertise without any time loss. 
Such a situation may arise because of a new lucrative project with an incredibly tight deadline. It may also arise because of a sudden scalability need in an existing project. You may even need to replace your in-house expertise at short notice because of a team member leaving. 
If you have an offshore dedicated team with proven expertise, then you know where your backup will come from.
4. Your Offshore Team Increases Your Business Productivity and Facilitates Focused Resource Allocation for Further Business Growth
Deloitte's global outsourcing survey 2019 reveals that 58% of the responding companies experience up to 15% productivity growth through outsourcing. Nearly half of the respondents (49%) pass the growth savings back into their businesses.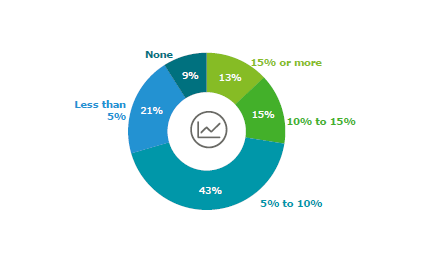 Productivity increase through outsourcing: Source
Having access to extended expertise thereby increases business growth opportunities by increasing business productivity. It further adds to the growth potential by generating savings that can be channelized back into the business.
Also Read: Ultimate Guide for Agencies to Draw Maximum Benefits from Outsourcing
5. Your Offshore Team Helps You Present the Right Expertise to Your Clients for Extended Reliability
The Deloitte 2019 survey highlights that the ability to anticipate the needs of business units and client organizations scores high (6 on a marking scale of 1-10) as one of the advantages gained from outsourcing. 
When you have an offshore dedicated remote team, you have a readymade talent pool to present as part of your expertise to clients. It facilitates continuing clients to trust your ability to deliver. It also generates the necessary feeling of reliability for the new clients you secure. 
In addition, the ability to anticipate client needs and offer the necessary skills to them before they ask for it builds trust and dependability. 
With a readymade team of specialized experts as and when you need them, your ability to present a confident sales pitch to your existing and potential clients increases manifold. You know you do not need to scramble to find the expertise needed – it is already there.  
6. Your Offshore Team Helps You Pitch for Large Projects with Scalable Needs
As high as 72% of the respondents in the Deloitte 2019 survey have emphasized the need to continue with the same outsourcing partners. They believe it to be a means to retain their access to the necessary talent. 
By retaining such talent, your opportunity to look for large projects with scalability needs increases. You can pitch for such projects without any worries for extra investments of time and resources in the form of recruitment, training, office equipment, etc. 
To have a long-term offshore partnership is to have a readymade solution to scalability needs at any given point in time. You are saved from the headache of sourcing the required talent and go through the entire orientation process. 
7. Your Offshore Team Gives You High Return on Investments-fast!
The Deloitte 2019 survey indicates that 80% of the respondents recovered their outsourcing investments within three years. Half of them recovered it within the first two years.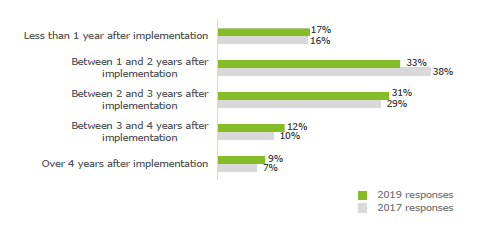 Recovery of outsourcing investments: Source
You cannot possibly ask for a faster ROI rate. It is clearly a win-win situation to have an offshore dedicated remote team for business growth. 
Consider The Dedicated Team Model for Offshoring
Due to the many advantages it brings, offshore partnering has become more popular in recent years. The dedicated team model (DTM) has all the pros of an in-house team without the cons. 
In the DTM model, the client and the service provider enter into a long-term contract for specific service needs. The vendor organization presents an expert team, which remains dedicated to serving the client organization post-approval. 

The client organization retains full control over the team's functioning, except for typical administrative tasks like leave calculation, etc. 

The payment of team members is on a work-to-work basis.

When there is no work, paychecks do not need to be issued. However, the dedicated team is always available to assist the client organization.
Looking Ahead
Businesses go through ups and downs regularly. Market volatility has increased with globalization and the emergence of new markets and competitors. Keeping a dedicated offshore team for backup support is a secure business investment. This post presents sound evidence of that.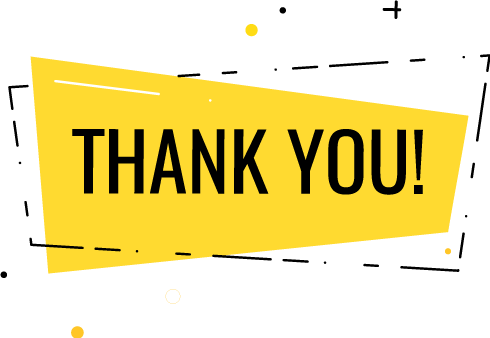 Thank you for submitting the details!
We will keep your information safe. Feel free to contact us with any questions at hello@uplers.com
Please check your email for next steps shared by Robert.