How Remote Anywhere Is Changing The Hiring Industry
Kevin Oskow
July 7, 2021

6

Minute Read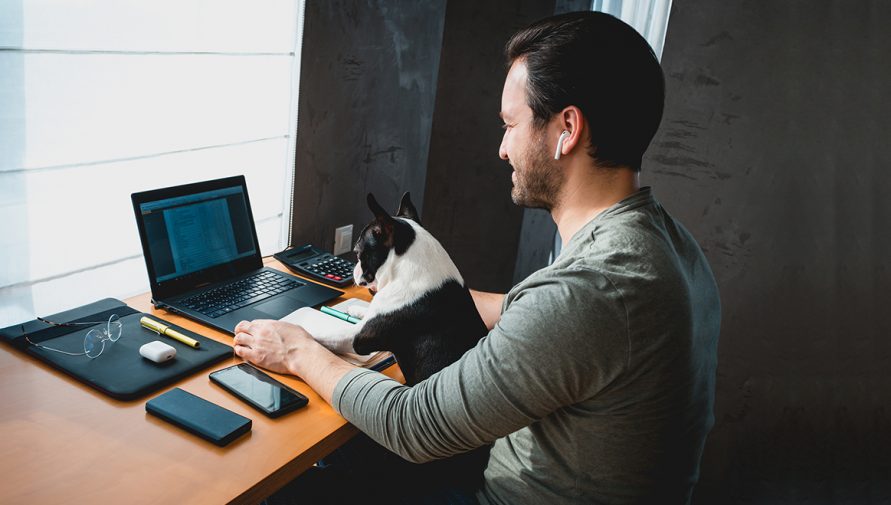 Introduction
The 2020 pandemic initiated an irreversible domino effect in the global workforce. As the world slipped into lockdown and movement restrictions, offices around the world had no choice but to remain closed. This was the crucial point – the lockdown that began in March 2020 – that shut the world into remote working practice. Like remote work, or work-from-home, or remote anywhere, for that matter. Let's dig more into how remote anywhere is changing the hiring industry. 
This trend shift resulted in the recruitment industry and increased candidates, highlighting the "remote work" preference with firms. Statistics say that 65% of people in a survey expressed they would prefer working remotely full-time post-pandemic. In another statistic, it was discovered that 81% of the surveyed individuals expressed willingness to stay loyal to a firm with flexible work options.
Such a extreme change in work preferences in the populace around the globe. It means that the recruiters must now navigate a steep upgrade in their hiring and recommendation practices.
Remote Work
The work-from-home movement that the world has experienced in the nine months post-March 2020 has set the ball rolling. And this is for the future of conventional offices. In a survey conducted by PwC, it has come to light that 83% of the employers are saying work-from-home has been a success for their business. Employees, owing to the fact that working from home enables a higher level of productivity.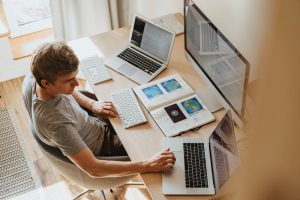 <source>
The consensus on going back to offices, staying home for work, or finding a compromise between the two remains divided. A small proportion of workers are eagerly waiting to return to the office and have things as they were before the pandemic struck; With the lifting of the lockdown, many salaried experts are now looking for ways to adapt their work schedules.
However, one thing is known for sure: 99% of the people in this survey said they would choose to work their entire lives remotely if they had the choice. This is one substantial number for any survey size.
In any case, recruiters and hiring firms have found themselves clashing with the idea of catering to remote hiring practices and looking for solutions that don't go against the regional/local/national governmental regulations but still align with a firm's candidature hiring policies.
The Coronavirus has truly set a tough challenge to the recruiters in particular.
Also read:- https://www.uplers.com/blog/why-vetting-talent-is-important/
Evolution of Recruiting In-Step With Work-Anywhere Workforce
How, then, do recruiters navigate the post-pandemic landscape? Are the firms ready yet to embrace the way the traditional office is evolving to tap into the industry's top talent? With the decentralization of companies and the potential of hiring from a global resource of professionals, the job of recruiting requires new tools and a massive upscaling.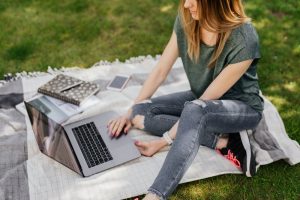 <source>
Innovations in technology and workflows and employers' willingness to embrace change and evolve have made it possible to devise strategies and methods that help recruiters set up sound recruitment methods and SOPs for effective remote hiring.
In essence, remote hiring encompasses searching, pre-screening, interviewing, and onboarding a candidate in a virtual ecosystem.
The Assimilation of Technology
The advent of Zoom meetings demarcates the switch from the habitual conference-room talks to on-screen virtual meets. Assimilation of such technology to interview potential candidates presents a more conforming method to test candidate skills.

While a few companies discover this strategy helpful, others have ended up adhering to the Hub and Spoke model: the "center point" being the nearest corporate office where applicants can come in for an individual evaluation, and the "spokes" being the innovation arms that get any remaining conventions finished distantly.
The hiring industry seems to be letting technology permeate into its operations wherever possible – and encouraging companies as well to follow suit. Documentation and verification processes, signatures and contractual formalities, etc., have now completely shifted to the screens in some cases. It wouldn't be long before such practices become widely accepted.
Candidate Skill Assessment
Digitalization has come to the rescue again with its real-time, online testing platforms that enable recruiters to set computer-based tests to assess potential candidates for a position. In the post-pandemic, sensitive scenario, this technique is not only effective in avoiding gathering a crowd but also highly recommended.
Furthermore, such online assessments are facilitated by computer-aided evaluations that help recruiters save time and reduce their time spent on a given task.
Recruiters today find it simpler to communicate with the client and the candidate online.
Technology enables firms to implement online environments where they can assess candidates, connect with interviewers remotely, complete hiring formalities, and hire employees entirely online.
<!– end HubSpot Call-to-Action Code →
Firm Status – "Remote-first" / "Remote Friendly"
Another challenge that recruiters face today is the vague indication provided by companies about their stand on remote work. Many listed jobs on recruiter portals or profiles appear with a "temporarily remote" label, confusing the applicants.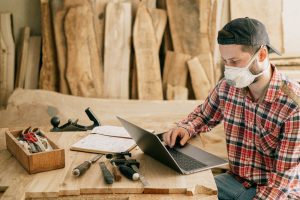 <source>
Companies need to clarify their openness regarding candidates that wish for Flexi-days or remote-work capability in the post-pandemic world. Indicating a job listing whether a company is "remote-friendly" enables recruiters to match better profiles with a listing. The stats mentioned earlier increasingly hint that employees prefer a more "remote-friendly" work environment. It helps them in enabling to appreciate their jobs better.
A third mode has come to light where companies consider permitting remote work judging by the case of a candidate. This may help hire an applicant, but it may not work to keep them longer once the flexibility is withdrawn.
Onboarding Virtually
Onboarding primarily consists of two processes: the paperwork and signatures and team meetings. Administrative tasks can be handled quickly with no prerequisite of individual connection in the virtual arena. Despite the fact that it has one downside, it is the limitations that it forces on working on a project, the possibility for cooperation that is made possible.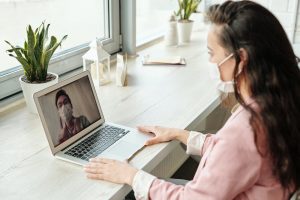 <source>
This pandemic has taken away 
the advantage of 
getting
to
know
your group 
at
an individual level.
Candidates can still familiarize themselves with their coworkers through virtual team sessions that form a part of onboarding. Some companies prefer to club this with the Hub and Spoke method.
Employee Incentives and Benefits
The most crucial part of a recruiter's job is to communicate employee benefits to candidates. If companies take advantage of remote working opportunities, it can be done more easily.
This also calls for the employers to tailor appropriate employee benefits better suited to the conditions prevailing in the actual location of their employees – for example, healthcare benefits that resonate better with the national systems in place. While it is a significant overhaul in company policies, it goes a long way in helping recruiters project a favorable company image to potential candidates.
Standardized benefits work better with a centralized workforce where there isn't much variation in necessities or requirements. With a remote reach to talent around the globe, companies must tweak their recruitment efficacy by mentioning specific employee benefits available to candidates.
Communication Gaps
The bustling activity of a workplace inspires employees to push further, innately absent in a remote-working scenario. Although it does little to invoke the feeling of a traditional office forged in a work environment, there is communication.
Integration of teamwork applications onto systems of the company enables, to some extent, the familiarization required by new candidates. To improve into their separate groups. Therefore, communication gaps would be able to be bridged with innovative devices gadgets, allowing determination agents to animate joint effort straight from the utilizing stage. As a result, there has been an enormous rise in enrollment in associations that support distant generosity.
Hiring lies at the core of any business – and today, this process calls for a bit of makeover. But, seeing how other aspects of any industry adapt to the post-pandemic situation, the recruitment industry must also deliver expectations.
The need of the hour is to create streamlined remote-hiring processes that companies can trust, and candidates can rely on. Leveraging technology puts a resource of utilizable, customizable tools at a recruiter's disposal, enabling them to match the suitable candidates. Companies across the globe also must revamp a whole heap of policies to cater better to the remote workforce they are hiring.
Even though remote working isn't just a temporary solution to save the world – it already has enough momentum to propel traditional offices into a new era.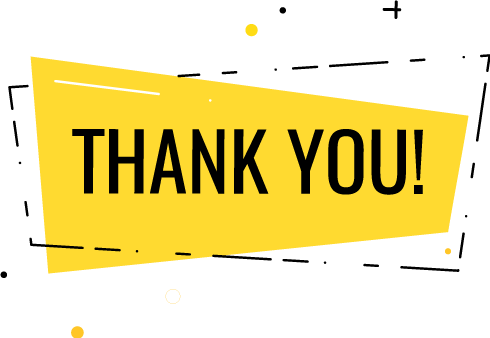 Thank you for submitting the details!
We will keep your information safe. Feel free to contact us with any questions at hello@uplers.com
Please check your email for next steps shared by Robert.